5 Best Places for Engagement Photos in Austin
Posted by Texas Real Estate Source on Tuesday, August 23, 2022 at 9:28 AM
By Texas Real Estate Source / August 23, 2022
Comment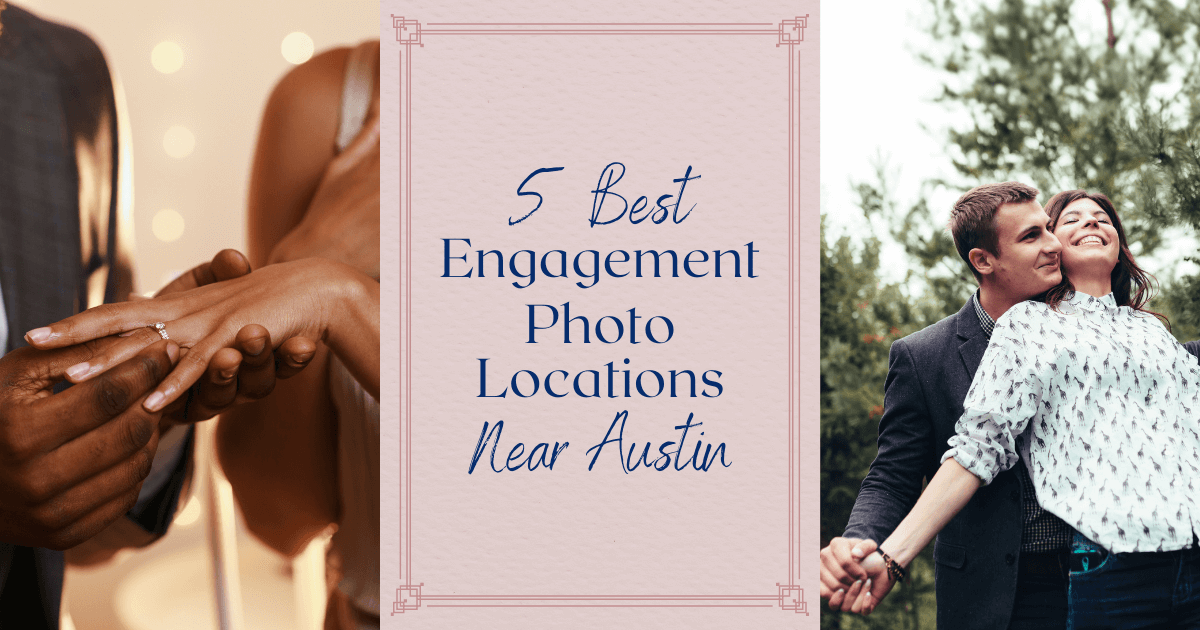 The city of Austin is incredibly scenic, with plenty of places to take engagement photos. There are many parks and unique buildings to be found that make a perfect backdrop for the celebration. The long sunny season in central Texas means that couples can take great photos for much of the year, and many of the best places for engagement photos in Austin are also great in the relatively mild Texas winter. Couples looking for a great city to capture their special moment will find plenty of choices here, so grab your camera and check out the following places to snag that special shot.
Littlefield Fountain - UT Campus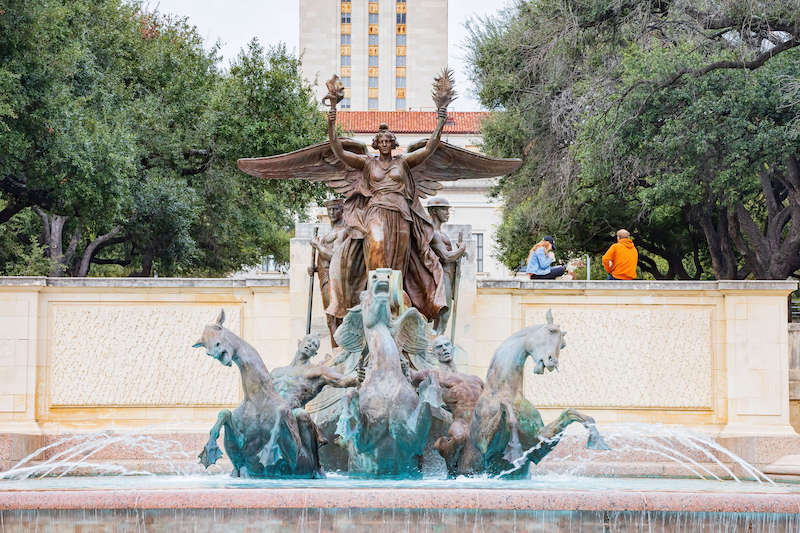 There are many excellent photo spots on the campus of the University of Texas, but Littlefield Fountain is one of the best. Serving as a memorial to students who served in World War I, this fountain symbolizes patriotism, service, and military honor, making it a particularly good photo spot for couples with a military background. The central statue of Columbia makes a great focal point for photos at the fountain. Several areas around the fountain complex may also make for meaningful photos.
There isn't a bad time of year to take photos at the fountain, but the most popular season is generally spring when the flowers bloom. Visitors should be aware that during graduation season, one school tradition is for graduates to jump into the fountain. Couples considering partaking in that tradition themselves should be advised that jumping into the fountain is prohibited by campus security.
Littlefield Fountain Additional Information
Address: 201 W 21st Street, Austin, TX 78705
Hours: Always open
Pfluger Pedestrian Bridge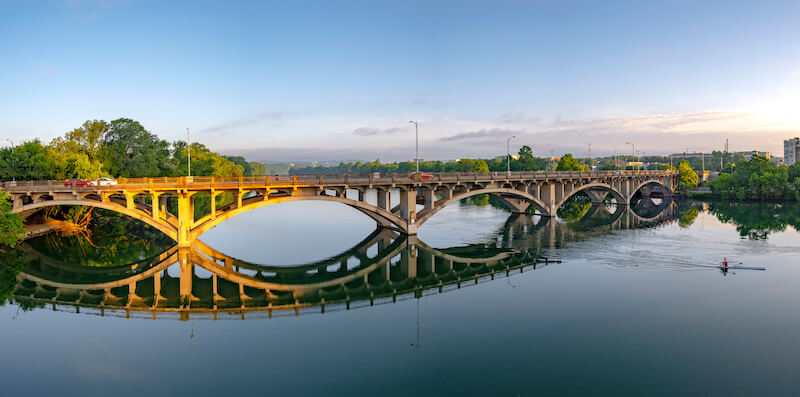 Lamar Boulevard crosses Lady Bird Lake between Loop 1 and Interstate 35, making it a great way to cross over into downtown without dealing with the major highways. Travelers across the bridge might notice another more unusual pedestrian bridge that runs parallel: the Pfluger Pedestrian Bridge. This bridge is open to both walkers and bikers and features a double-curved design, allowing photographers to get great angles of many different parts of the city. The bridge overlooks the parks along the shore as well as downtown. Couples looking for unique shots here have several options. The bridge looks over the Colorado River from several vantage points and is set against the downtown skyline.
The best times to take photos at the Pfluger Pedestrian Bridge are during the spring and summer seasons. During this time, couples can take advantage of the natural beauty of the parks lining the shores along the bridge, which yield countless opportunities for engagement photos.
Pfluger Pedestrian Bridge Additional Information
Address: Ann and Roy Butler Hike and Bike Trail, Austin, TX 78704
Hours: Always open
Auditorium Shores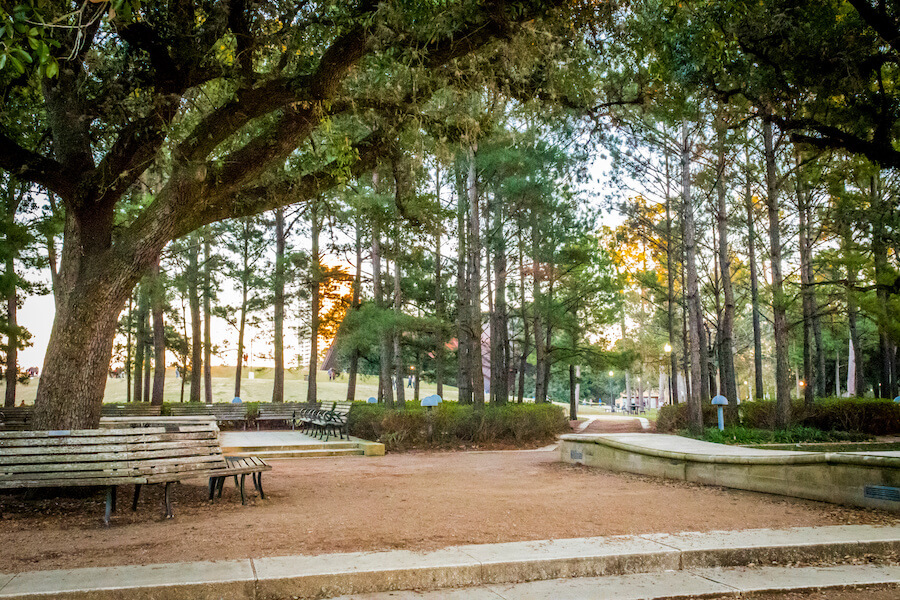 This large park is known for its fun atmosphere and great views of downtown. Auditorium Shores is excellent for taking pictures with various backgrounds, as the park sits across Lady Bird Lake from downtown. Avid golfers may consider the nearby public golf course for themed pictures.
When visiting Auditorium Shores, one thing to remember is when events are happening—Auditorium Shores is famous for its musical events, the most notable of which is the South by Southwest Music Festival. This event draws in many people, so couples hoping to have lots of space available should keep an eye on the events calendar before their visit. On the other hand, the festivals bring plenty of unusual sights, which may make for memorable pictures. The park is also dog-friendly, so couples with dogs can take photos with their furred family members.
There are no bad times to take photos at Auditorium Shores. During the day, there is plenty of sunshine and greenery to enjoy. At night, photographers can take advantage of the downtown lights. The park is truly a place with a variety of opportunities.
Auditorium Shores Additional Information
Address: 900 W Riverside, Austin, TX 78704
Hours: 5 a.m.–10 p.m. daily
I Love You So Much Mural - Jo's Coffee on SoCo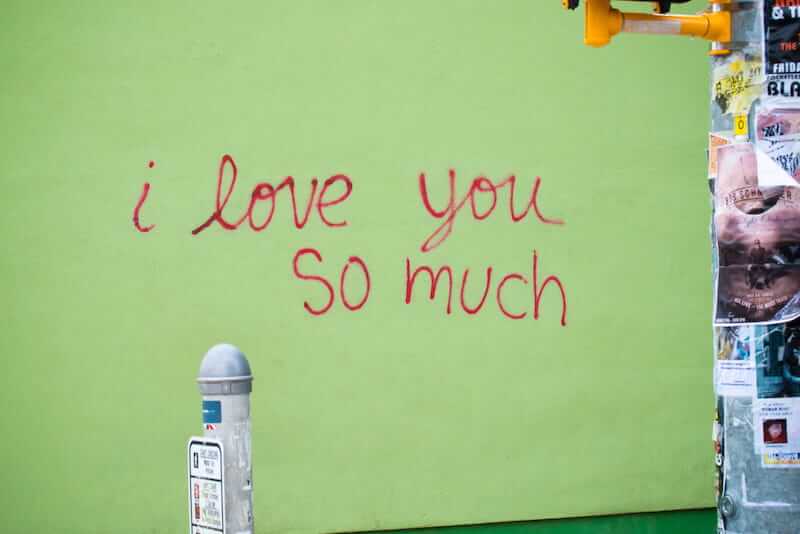 For many, the meaning and symbolism behind a photo spot can mean as much as the photo itself. At Jo's Coffee, one can find a mural that tells a love story. Created as a love note to the majority owner of Jo's Coffee, the mural was later vandalized, but that couldn't bring it down for long: the couple restored the mural together. It now stands as a symbol of love and is a popular spot for engagement photos.
Taking photos at this spot is easy, as the site is on a street corner. However, the location is quite popular, meaning couples may have to wait for some time. Luckily, it's a simple matter to pop into Jo's Coffee for a quick drink or snack while waiting.
Another advantage of this spot is that it works well throughout the year. For couples looking for a quick, no-frills photo spot that is still laden with meaning, this location is ideal.
Jo's Coffee Additional Information
Address: 1300 S Congress Ave, Austin, TX 78704
Hours: 7 a.m.–7 p.m. daily
Texas State Capitol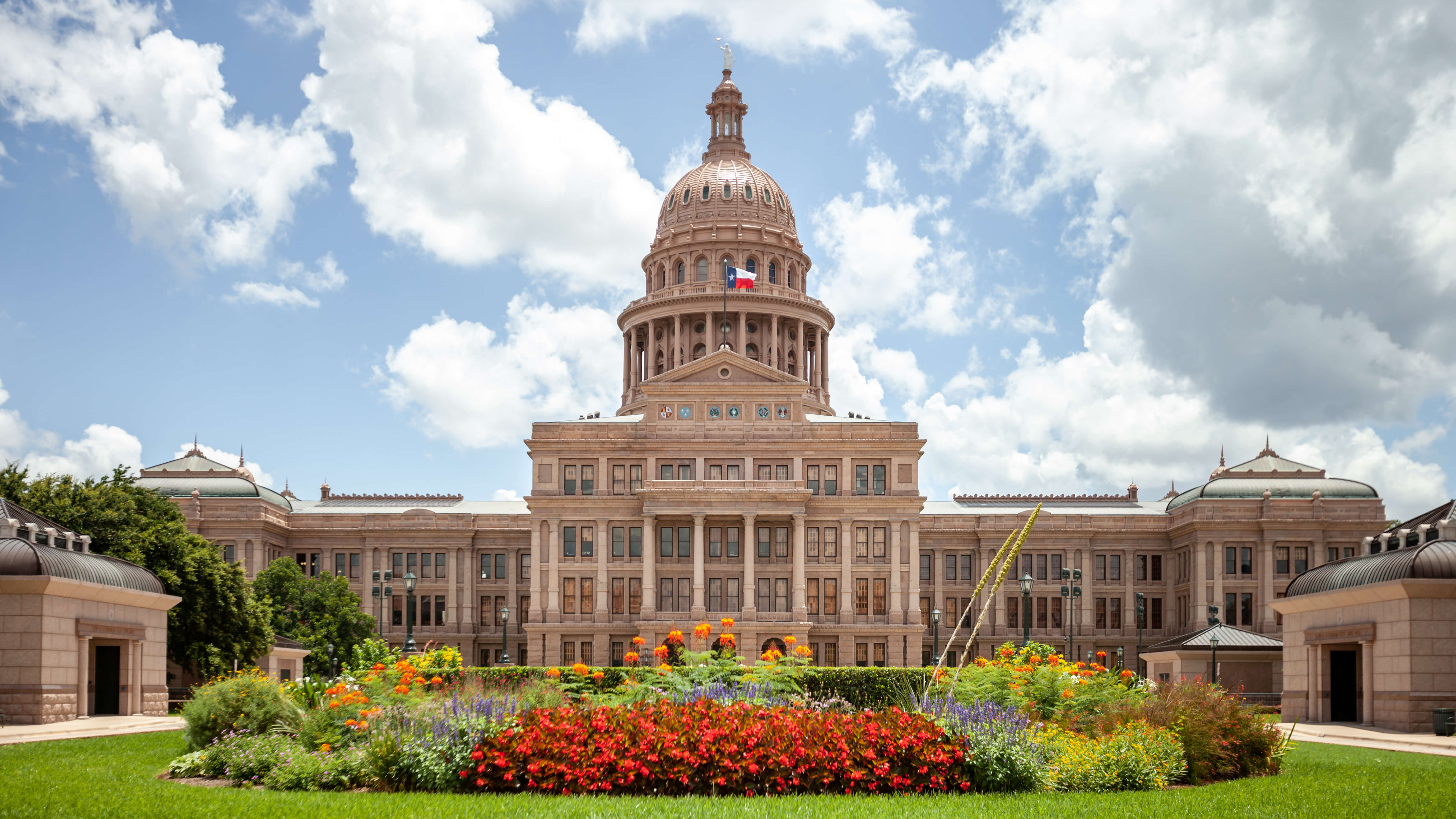 The most iconic building in the city is definitely the State Capitol. This historic building was built in a classical style and is easily accessible at all angles from 12th Street. One of the most popular photo spots is at the front entrance, where trees line a broad pathway and frame the Rotunda.
The Capitol Building sits in the middle of a government complex filled with statues and memorials dedicated to Texas history. Many of these spots may hold special meaning for couples who want to take respectful photos. Other locations around the complex memorialize Texans lost in war. There are also plenty of locations inside the Capitol for photos, most notably inside the Rotunda.
The Capitol Building is nearly always a good place for photos. However, the building does get quite busy when the legislature is in session. This normally only occurs every other year, but the governor can call for special sessions, so couples should do their research before planning a photo session at the Capitol.
Texas State Capitol Additional Information
Address: 1100 Congress Ave, Austin, TX 78701
Hours: 7 a.m.–8 p.m. weekdays, 9 a.m.–8 p.m. weekends
Celebrate Your Love in Austin
Austin is filled to the brim with great spots for engagement photos. With its numerous parks, statues, monuments, and unique city culture, it is one of the most interesting cities in Texas for couples trying for stunning engagement photos. Many of these spots are close to each other, meaning a couple may be able to explore all of these spots in a day or two. All of these factors make Austin a desirable choice for engagement photo sessions.