Top 6 Small Towns Near Lubbock: Discover the Best Cities to Live In Near Lubbock TX
Posted by Texas Real Estate Source on Thursday, January 26, 2023 at 1:40:11 PM
By Texas Real Estate Source / January 26, 2023
Comment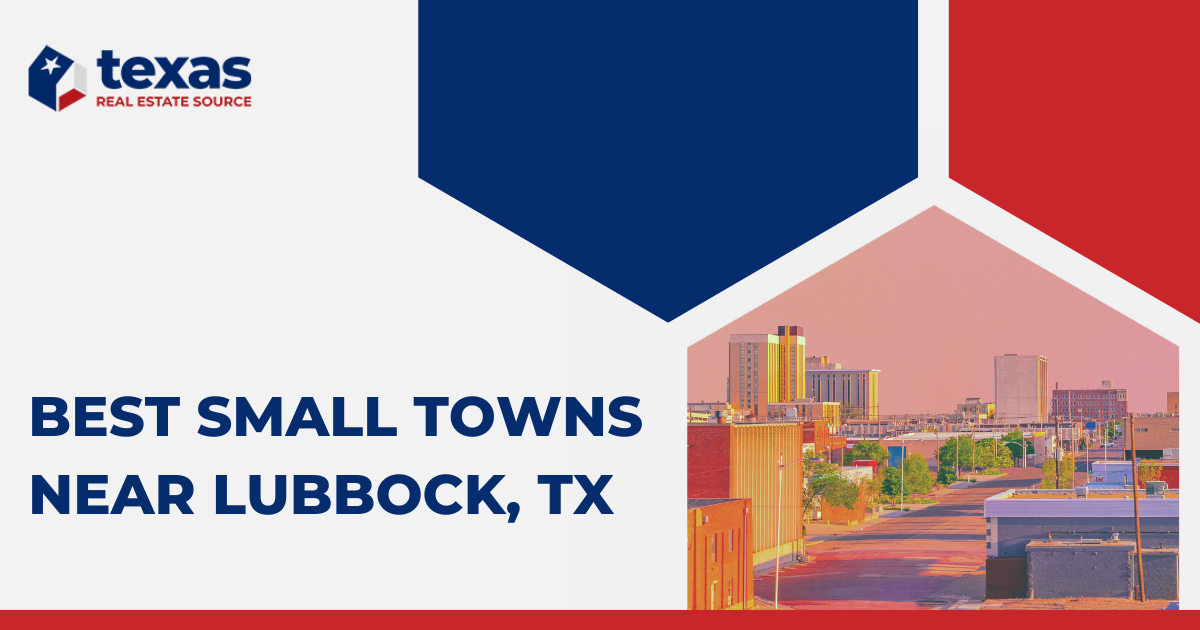 While the world continues its rush toward modernization and becoming an increasingly urban, industrial society, a few communities still embody a more traditional, rural spirit. Many of the small towns near Lubbock, Texas, fit this mold, featuring main streets lined with mom-and-pop businesses, lots of vintage storefronts, and the timeless appeal of the country living ideal.
Often called "Hub City," the city of Lubbock serves as the educational, health care, and economic center for several such towns within a 30- or 40-mile radius. These small agricultural communities provide real estate buyers with significant value compared to more urban locations. Despite their rural settings, though, these small cities near Lubbock still have easy access to the amenities of their larger neighbor. If you're looking for true Texas country living that still has convenient access to the city, check out a few of the most popular small towns near Lubbock worth exploring:
Wolfforth
Among the fastest-growing small towns near Lubbock is Wolfforth, about 12 miles southwest of downtown on U.S. Route 62. The city sits on nearly three square miles of land bordering Lubbock along Alcove Avenue. Wolfforth was originally a railroad town established in the early-1900s. Today, this Lubbock suburb boasts a population of more than 6,000.
Homes for sale in Wolfforth generally range from the $200s to a million or more for some of the area's largest and most luxurious properties. Homes with acreage are typically listed from the $500s, and new construction properties can be found in recently-developed neighborhoods like Frenship Mesa. Buyers looking for land will find multi-acre homesites from around $75,000 per acre, with several larger parcels available for residential and commercial development. As a bonus, many of the best home builders in Lubbock extend their services to the small towns near Lubbock, including Wolfforth.
One of the community's top attractions is the Wolfforth Farmers Market, located near the northwest corner of the Frenship High School educational complex. This popular destination has grown over the past few years to include more than 100 vendors, providing locals with fresh produce, home-baked goods, and handmade crafts. The market is open every Saturday from 10 a.m. to 2 p.m.
Wolfforth Amenities
Wolfforth Farmers Market
Patterson Park
Frenship Youth Baseball
Rhino's Baseball and Softball Facility
Evie Mae's Pit Barbeque
Frenship Independent School District
Tahoka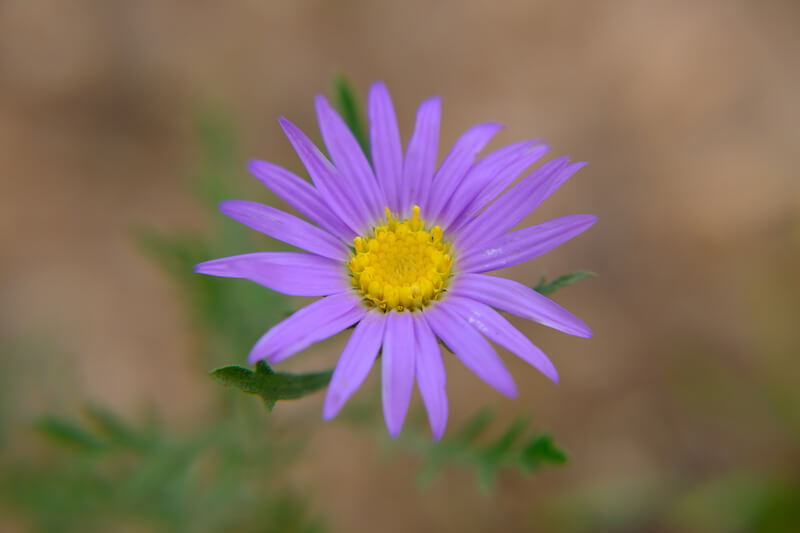 Another favorite small town in the South Plains region is Tahoka, the administrative center of Lynn County. Located about 30 miles due south of Lubbock down U.S. Route 87, the town is home to a population approaching 3,000. Once considered among the most essential cattle operations in the country, Tahoka's agriculture-based economy continues to play a vital role in area beef production and cotton farming.
Most homes in the Tahoka area range in price from the $100s to the $400s, with an average listing of around $250,000. Multi-acre vacant lots for sale are generally priced near $50,000 per acre for smaller residential homesites and substantially less for larger properties.
Established in 1903, the community is named for Tahoka Lake, a spring-fed lake located about 30 minutes northeast of town. The city also lends its name to the wild Tahoka Daisies that bloom throughout the countryside each spring.
Tahoka Amenities
Tahoka City Swimming Pool
T-Bar Country Club and Golf Course
Tahoka Mini Park
Big Dog Food Truck
Tahoka Lake
Tahoka Independent School District
Abernathy
Straight up Interstate 27, about 18 miles north of Lubbock, is the small town of Abernathy. Most of the city is located within Hale County, while the section south of 4th Street spills into Lubbock County. Founded in 1909, today Abernathy has a total area of just over one square mile and a population of approximately 3,500.
Real estate in the area varies, with home listings generally ranging from the $200s to the $600s. Luxury homes with substantial acreage can be found priced from $2 million or more. Plenty of available lots for new home construction can be found in and around Abernathy as well.
Near the center of town, just west of the high school and Antelope Stadium, is the Abernathy Community Park. Locals here enjoy a variety of playground equipment, catch-and-release fishing, sports courts and ball fields, picnic and BBQ areas, and a championship-caliber disc golf course.
Abernathy Amenities
North Abernathy Park
Abernathy Community Park
A Little Slice of Heaven Cafe
Abernathy Independent School District
Slaton
Slaton is a small city less than 20 miles southeast of Lubbock. Founded in 1911 as a railroad town, this agricultural community's current population exceeds 6,000. It sits on just over five square miles on the north side of U.S. Highway 84.
Homebuyers considering the Slaton area will find a wide variety of properties to choose from, ranging from older remodel-ready homes to multi-acre new construction properties. Single-family homes here are typically priced from the $200s to the $600s, with the average listing in the low $300s.
The community is convenient to a mix of activities and attractions in the area. Numerous recreational lakes surround Slaton, including Buffalo Springs Lake and Lake Ransom Canyon. North of town at the Larry T. Neal Memorial Airport, visitors enjoy exploring the Texas Air Museum, with vintage aircraft and exhibits celebrating military aviation history.
Slaton Amenities
Tin Top Gin Event Venue
Slaton City Swimming Pool
Historic Slaton Bakery
Pitforks and Smokerings BBQ
Elgie Allen Park
Slaton Independent School District
Shallowater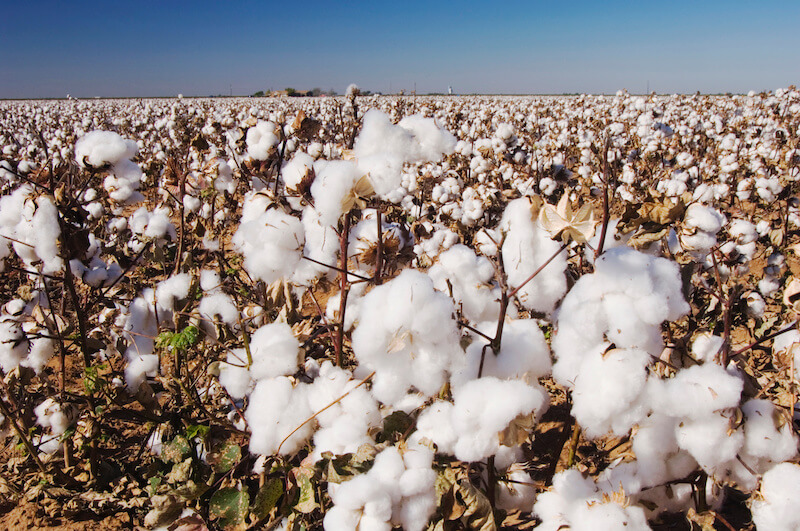 Up the Clovis Highway, approximately 12 miles northwest of downtown Lubbock, sits the city of Shallowater. Established along the railroad in the early 1900s, the small town soon became an important processing and storage center for the cotton industry. Today, about 3,000 folks make their home in Shallowater, where, according to the city's motto, "Texas pride runs deep."
The Shallowater area features plenty of available property, with and without existing homes. Homes for sale here typically run from the high $100s to the $500s, with some newer luxury properties priced into the millions. There are plenty of multi-acre sites to choose from, including several new construction homes with acreage.
Shallowater is home to a couple of unique agricultural experiences. North of town is Hamilton Farms, an attraction for all ages featuring acres of picturesque sunflowers in season, events like Christmas on the Farm, and a small petting zoo. On the south side of Shallowater sits the 30-acre Lavender Farm, growing fields of fragrant purple-hued flowers for use in various essential oils and other products.
Shallowater Amenities
Young City Park and Splashpad
Shallowater Community Center
Powell Field Baseball Field
Shallowater Independent School District
Buffalo Springs
One of the coziest communities near Lubbock is the small village of Buffalo Springs, roughly 11 miles southeast of downtown on the shores of the Buffalo Springs Lake recreation area. Despite a permanent population of just 500 and fewer than two square miles of total area, Buffalo Springs is a big-time destination for boating, camping, and outdoor events. It's one of the most popular lakes near Lubbock.
Buffalo Springs real estate features a mix of established, country-style properties surrounding the lake. Listings here typically range from the $200s to the $400s, with an average home price in the low $300s.
The main attraction to living here is Buffalo Springs Lake itself. Residents and visitors enjoy plenty of watersports as well as several miles of off-road riding trails suitable for ATVs and side-by-sides. The lake also features some relaxing beaches along its shores, including Sandy Point and Marina Beach.
More homes and land are available in the town of Ransom Canyon, practically next door. The town sits next to the residents-only Ransom Canyon Lake, so some waterfront homes are available here as well.
Buffalo Springs Amenities
Buffalo Springs Lake
Buffalo Bay Marina
Buffalo Springs Lake Park
Camp Buffalo BSA Scout Camp
Buffalo Springs Lake Amphitheater
Roosevelt Independent School District
Discover the Best Tiny Texas Towns Near Lubbock
Homebuyers longing to live somewhere that exemplifies the small-town spirit of days gone by need look no further than these Lubbock-area communities. You'll find plenty of fresh air, wide open spaces, and real estate that delivers better "bang for the buck" than the big city. And with so many options to explore within easy driving distance from Lubbock, your favorite tiny Texas town is just waiting to be discovered.
Ready to discover your next home in Lubbock? Call The RealFX Group at (512) 956-7390 to get in contact with an experienced local real estate agent today and let us help you find your dream home in Lubbock, TX.