9 Best Walking, Hiking, & Biking Trails Near Katy TX
Posted by Texas Real Estate Source on Tuesday, February 21, 2023 at 3:47:25 PM
By Texas Real Estate Source / February 21, 2023
Comment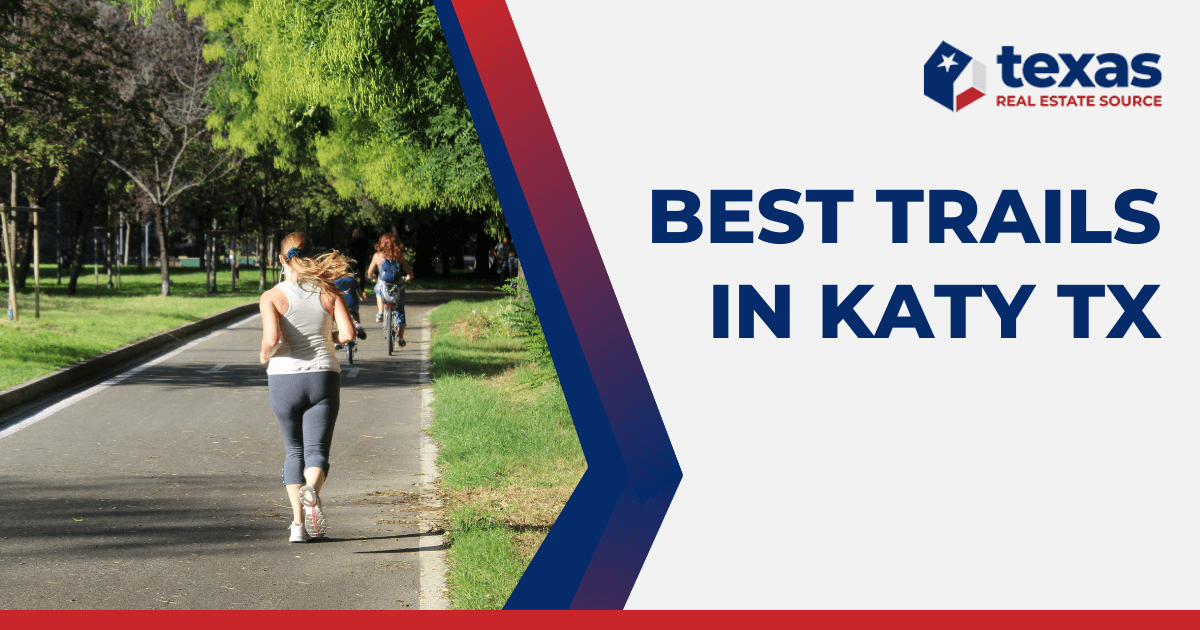 If you live in or near Katy, TX, you may be wondering about the best spots to take a hike, ride your bike, or simply enjoy a stroll among some lovely surroundings.
Luckily, there's a wide variety of parks and trails near Katy, TX, available for residents to use for their favorite outdoor activities all throughout the year.
Neighborhood Trails in Katy, TX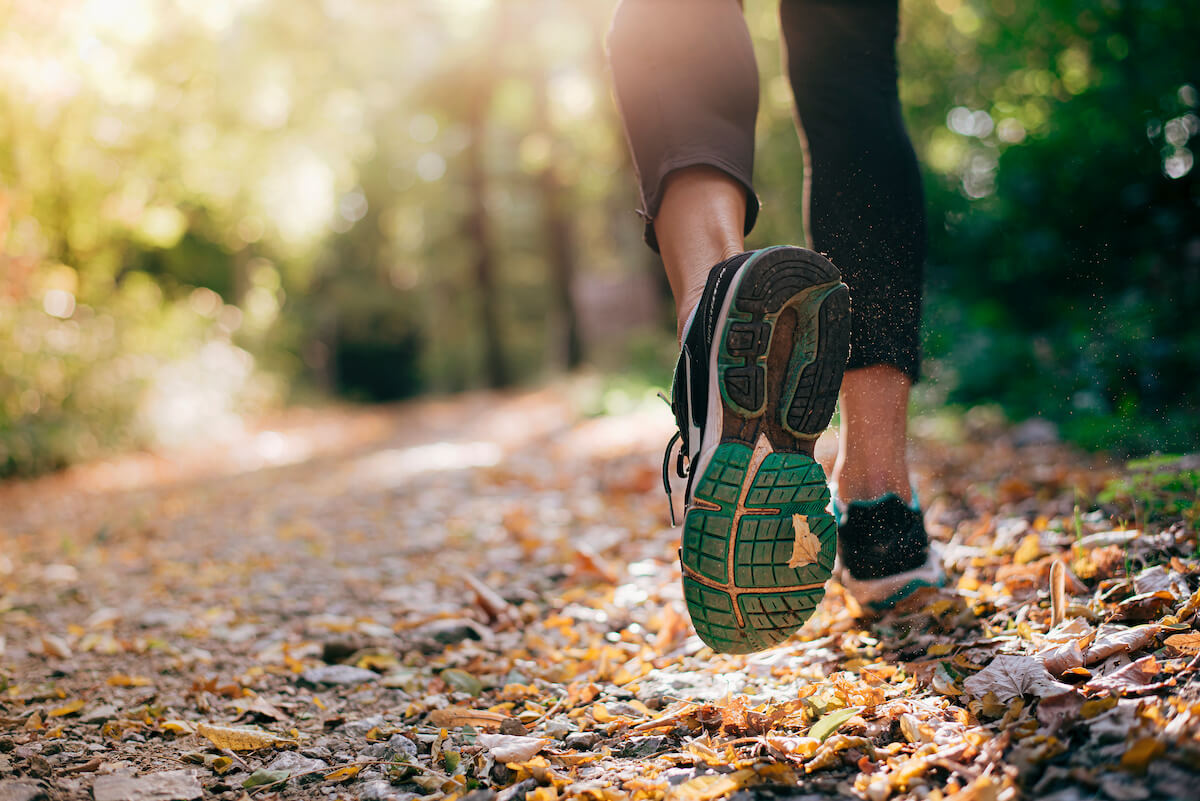 No matter where you buy a home in Katy, you'll find many parks nearby that feature hiking trails, biking areas, and walking paths, as well as plenty of expansive green space throughout the city.
Thanks to the popularity of master-planned communities in Katy, many neighborhoods have outdoor recreation integrated into their design. Residents of these communities can enjoy special access to these areas and the convenience of their favorite trail being just a few minutes from their door.
Cinco Ranch Trails
The Cinco Ranch neighborhood is a vibrant and expansive luxury community located just southeast of central Katy near State Highway 99.
Some of the trails located within the bounds of Cinco Ranch II include Spring Lake Trail, Sedona Trail, Rosewood Trail, Cedar Heights Trail, Cedar Grove Trail, and Oak Forest Trail, and that's not to mention all of the trails just outside the community!
Cinco Ranch's trails range from distances of 0.8 miles to 2.1 miles, with most of them rated "easy" and completely paved. Many are connected to other scenic features, like lakes and parks.
Cane Island Trails
The Cane Island master-planned community is nestled on the northwestern edge of Katy, and residents love it for its many opportunities for outdoor recreation, neighborly connection, and easy access to all that Katy has to offer.
A paved lakeside walk that's easy for hikers, bikers, and walkers of all ages, the Bluegill Trail Loop, is the most popular trail in Cane Island, winding its way through most of the community over a 1-mile loop.
If you're up for a longer walk, the Texas Vines Walk is a longer, flatter experience at about 5.5 miles total. Avid bikers enjoy the Arches Path Biking Trails, which span over 5 miles and are perfect for everyone from beginners to advanced cyclists.
Elyson Trails
The Elyson master-planned community is popular in part because of its many open spaces and unique small-town feel. In fact, Elyson features more than 30 total miles of walking, hiking, and biking trails.
The majority of Elyson's trails are flat and either paved or packed dirt with very little incline, so people of all hiking experience levels can enjoy them.
Elyson also features a whopping 750 acres of wide-open space, which residents can use to play sports, have picnics, and enjoy other outdoor activities. Many of Elyson's parks also feature fire pits, splash pads, and play structures.
Cross Creek Ranch Trails
Cross Creek Ranch in Katy is a popular master-planned community with a variety of custom-built homes and plenty of scenic natural areas for residents to enjoy.
Cross Creek Ranch features several hiking trails, a variety of grassy hills, seasonal wildflowers, glittering lakes, sports courts, and so much more.
Residents have easy access to several hiking and biking trails throughout the neighborhood, most of which are either paved or packed dirt and easy to walk on. Many of Cross Creek Ranch's trails include rest areas as well as doggy bag stops for dog owners taking their pups on a hike.
Hike & Bike Trails in Katy, TX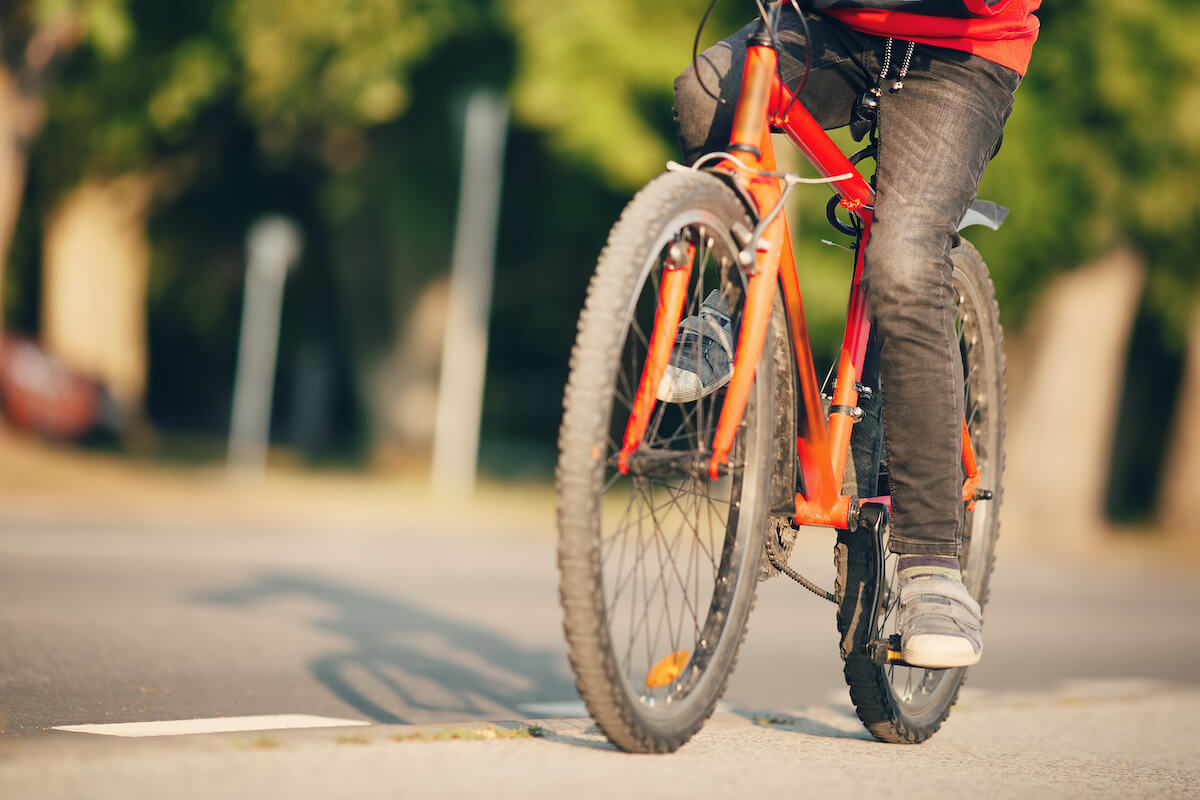 Looking for more public places to take a walk or bring your bike? Katy's bike trails have you covered.
Mason Creek Hike & Bike Trail at Katy Park
The Mason Creek Hike & Bike Trail in northwest Katy is a beloved part of Katy Park, one of the best parks in Katy. Located just west of State Highway 99, this park is separated into two sections, one to the east of Porter Road and the other to the west, with a connection across the road.
The park's paved hike and bike trail spans the exterior of both sides of the park at 2.6 miles in length, providing visitors with multiple miles of trail to walk, run, or cycle.
This trail is rated "easy" for beginners, and on the eastern side of the park, those using the trail will find a scenic view of the lake in the center of the green space.
Mason Creek Hike & Bike Trail at Rick Rice Park
The Mason Creek Hike & Bike Trail at Rick Rice Park on the other side of the city is the perfect option for casual walkers, experienced cyclists, and everyone in between. This trail runs along Mason Creek's southern bank and extends from I-10 all the way down to Barker Reservoir.
From end to end, the Mason Creek Hike & Bike Trail at Rick Rice Park extends for 4.3 miles and features very little elevation change, making it easy for people of all ages and experience levels.
Leashed dogs are welcome on this trail, and it's accessible for everyone in Katy by way of I-10, no matter which of the city's neighborhoods you might call home.
George Bush Park Hike & Bike Trail
Located due east of Katy's city center, the George Bush Park Hike & Bike Trail is one of the longer trails near Katy, TX. This paved trail has very little elevation change and is doable for walkers, hikers, and bikers of all ages and ability levels.
This paved trail runs from the intersection of Highland Knolls Drive and South Fry Road all the way to a parking area at the cross between Noble Road Trail and Baker Dam Road South, spanning a total of 11.5 miles from end to end.
Though the entire trail might be a bit too long for less experienced joggers, hikers, or cyclists, many visitors simply use parts of the trail to get active.
Cullen Park Hike & Bike Trail
Cullen Park Hike & Bike Trail is a paved out-and-back trail located east of Katy on the outskirts of Houston. This trail is accessible all year-round and is great for beginner hikers and bikers as well as experts.
Cullen Park Hike & Bike Trail is 7.9 miles long in total, and visitors are sure to see plenty of trees, grasses, and wildflowers along their journey, whether they take on the entire trail or only complete a portion of it. Leashed dogs are welcome on this trail, and it tends to get busy on weekends.
Mary Jo Peckham Park
Mary Jo Peckham Park has something for everyone. Whether you're visiting to enjoy recreational sports, hiking, biking, or playground time with the kids, Mary Jo Peckham Park has everything you might need, from trails to play structures to an aquatic and fitness center.
Many visitors to the park take a walk or jog around the lake along the paved and packed dirt trails, which are easy to follow for hikers of all experience levels. Though dogs should stay leashed on the trail, Mary Jo Peckham Park features an off-leash dog park just east of the aquatic and fitness center.
Enjoy the Outdoors at Katy's Trails and Parks
There are many opportunities for hikers, bikers, joggers, and walkers to get outdoors and enjoy an active lifestyle on trails near Katy, TX. No matter which neighborhood you might live in, you're sure to be just a few miles away from a memorable outdoor experience.
Ready to discover your next home in Katy? Call The RealFX Group at (512) 956-7390 to get in contact with an experienced local real estate agent today and let us help you find your dream home in Katy, TX.