Bridgeland Schools: Cy-Fair and Waller ISD Schools Near Bridgeland
Posted by Texas Real Estate Source on Monday, September 26, 2022 at 4:36 PM
By Texas Real Estate Source / September 26, 2022
Comment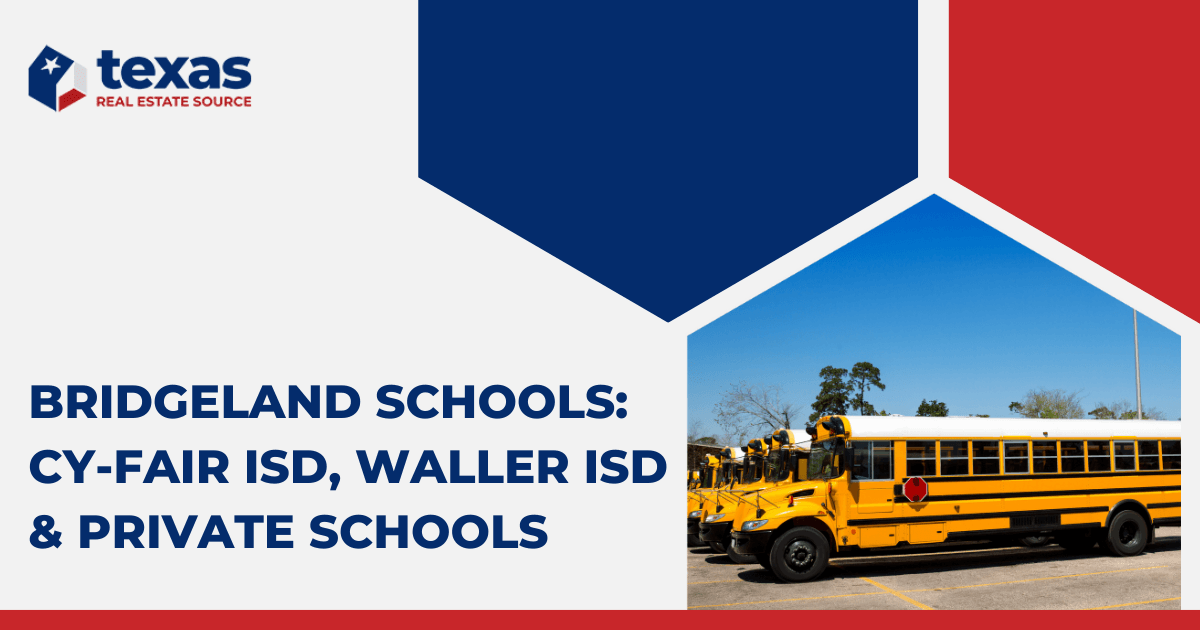 While the developers of the master-planned Bridgeland community have succeeded at creating extraordinary amenities connecting residents to the outdoors in the city of Cypress, their focus on providing exceptional educational opportunities is equally remarkable. Several private schools and early learning centers are in and around this top master-planned community near Houston, with public schools spanning two area school districts. Bridgeland's academic centerpiece is its multi-campus educational village, home to a high school, elementary school, and planned middle school. Here's a closer look at the numerous learning opportunities Bridgeland residents have.
Early Learning in Bridgeland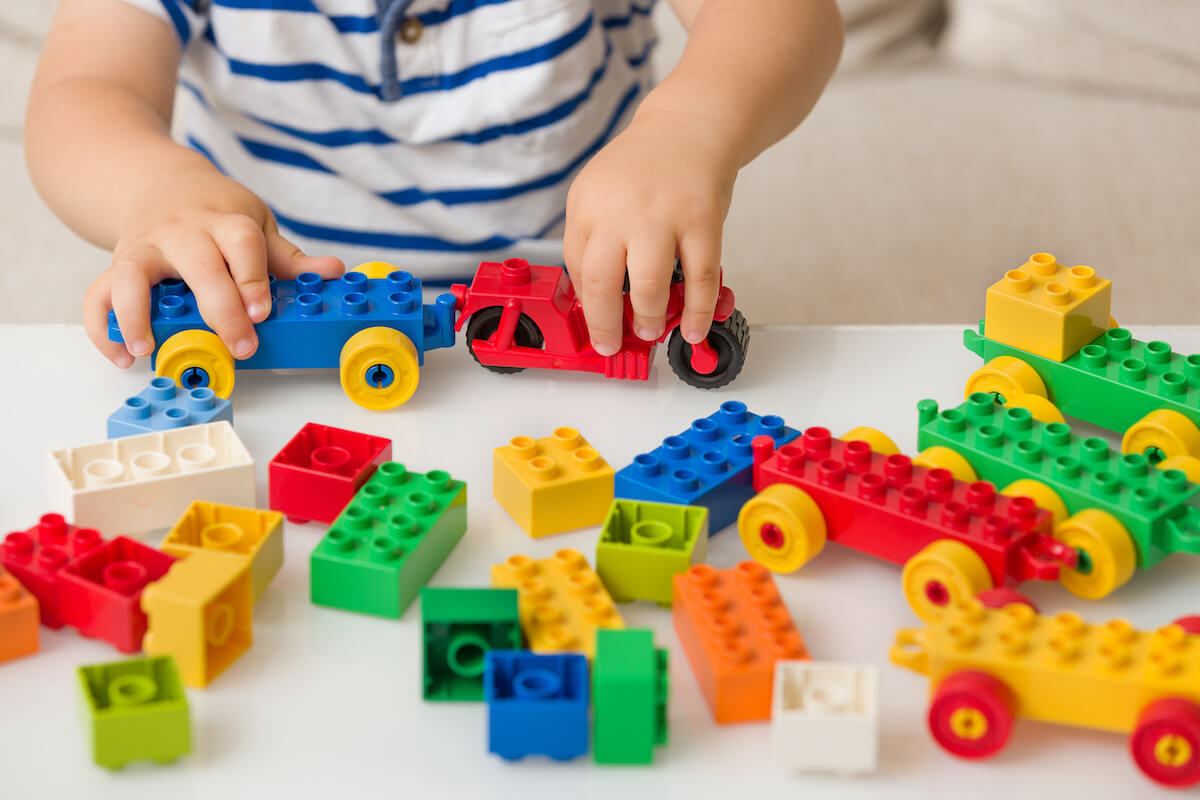 Bridgeland residents have several early education programs available in the area, including The Goddard School of Cypress in Parkland Village, Primrose School on Bridgeland Creek Parkway between Parkland and Lakeland villages, and an Ivy Kids campus in the nearby H-E-B plaza.
The Goddard School of Cypress serves Bridgeland from its campus on Tuckerton Road, just a few blocks east of Grand Parkway. This preschool is close to Parkland Village, and residents of Prairieland Village will also find the location convenient. Full- and part-time learning options are available for those with particular scheduling needs. School hours are 7 a.m. to 6 p.m.
A few blocks from Fry Road on Bridgeland Creek Parkway is the Primrose School, serving residents of the Lakeland and Parkland villages. Primrose is a nationally accredited private preschool providing play-based learning for students in the area. Hours are from 6:30 a.m. to 6:30 p.m., Monday through Friday.
Across from the Parkland Village Center area near H-E-B on Fry Road, Ivy Kids of Cypress Creek Lakes provides an early education curriculum for children from six weeks to five years old. The school offers before and after-school programs for students up to 12 years. Ivy Kids is open five days a week, from 6 a.m. until 6:30 p.m.
Cy Fair ISD & Waller ISD: What to Know About Bridgeland's School Districts
With Bridgeland's ongoing development, the community now spans two school districts. Cypress-Fairbanks Independent School District (Cy-Fair ISD) serves the Bridgeland community east of Grand Parkway, including the Lakeland and Parkland villages. Waller Independent School District incorporates areas west of Grand Parkway, including Prairieland Village, the newest Bridgeland neighborhood.
Cy-Fair schools serving area residents include Bridgeland High School, Wells Elementary, Pope Elementary, and Smith Middle School. Students living in the neighborhoods west of Grand Parkway attend Waller High School, Waller Junior High, and nearby Robert Roads Elementary.
Elementary Schools Near Bridgeland
Elementary schools in Cy-Fair and Waller school districts serve the Bridgeland community. Lakeland and Parkland each have a Cy-Fair ISD elementary school campus in their neighborhoods, while students in the developments west of Grand Parkway attend Waller ISD schools.
The first Cy-Fair elementary school in Bridgeland was Sue Gratehouse Pope Elementary School, which opened in Lakeland in 2013 and enrolls just over 1,000 students.
The multi-campus educational compound in Parkland is home to Jim and Pam Wells Elementary School. It opened in 2017 and currently enrolls nearly 1,700 students.
Students living in Bridgeland's new Prairieland Village west of Grand Parkway will soon attend a new Waller ISD elementary school in that section. In the meantime, they attend Waller ISD's Roberts Road Elementary in the city of Hockley. The school opened in 1985 and teaches approximately 1,000 students today.
Middle Schools Near Bridgeland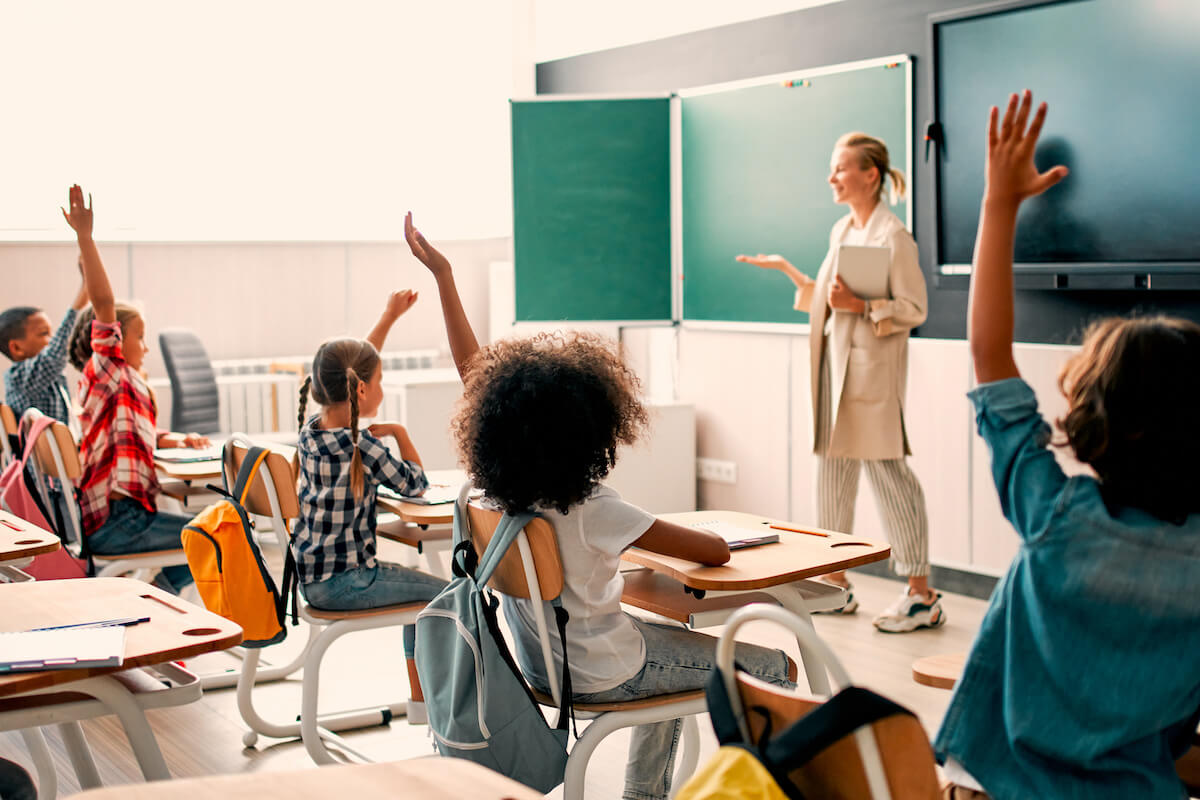 Bridgeland middle school students east of Grand Parkway attend Cy-Fair ISD's Jodie Blair Smith Middle School. Just across Fry Road from Bridgeland's main entrance, Smith Middle School serves the area's 6th, 7th, and 8th graders. Opened in 2008, the school has just over 1,800 students. A second Cy-Fair middle school is slated for the multi-campus K-12 educational complex adjacent to Bridgeland High School and Wells Elementary.
The western reaches of the Bridgeland community fall within Waller ISD. Sixth, 7th, and 8th-grade students on that side of Grand Parkway attend Waller Junior High. The school is in the nearby city of Waller, about 20 miles away on US-290.
High Schools Near Bridgeland
The specific secondary school serving students in Bridgeland depends on where they live in the community. Generally, teens living in Lakeland and Parkland villages attend Bridgeland High School in the Cy-Fair school district. Students in the new developments west of Grand Parkway enroll in Waller Independent School District's high school.
Bridgeland High School is in the community's educational village, along with Wells Elementary and a new Cy-Fair ISD middle school. Completed in 2017, Bridgeland High now serves about 3,500 students with a balance of academics and athletics. The campus features over 500,000 square feet of learning space and top-notch sports facilities.
Secondary school-age students in Bridgeland's newest neighborhoods attend Waller High School in the Waller ISD. Students living in Prairieland and Creekland villages join the approximately 2,200 students already enrolled at the school. Located less than 20 miles from Bridgeland, Waller High School provides a well-rounded mix of academics and athletics.
Private Schools In & Around Bridgeland
The area around Bridgeland features several private educational facilities serving the community, including a few nearby Montessori programs and parochial schools.
Silverline Montessori accepts children from infancy through kindergarten and is just three or four miles from Bridgeland on the other side of Fry Road.
Nearby, Growing Scholars Montessori provides programs for infants, toddlers, pre-kindergarten, and kindergarten-age children. They also offer after-school care for students up to age 11.
About two miles south of Bridgeland's Tuckerton Road boundary is Lycee Montessori School, with various programs and aftercare services for infants, toddlers, and primary-age children.
Among the other private schools convenient to homeowners in Bridgeland is The Connection School of Houston, about three miles north near Fry Road and US-290. The school has an enrollment of 200 students in grades K-12 and features extracurricular activities like sports, theater, worship band, and choir.
About eight miles down US-290 from Bridgeland is Covenant Academy, teaching 140 children from pre-kindergarten through 12th grade. Covenant offers a variety of programs, including athletics, band, choir, and dance.
Bridgeland Scholarship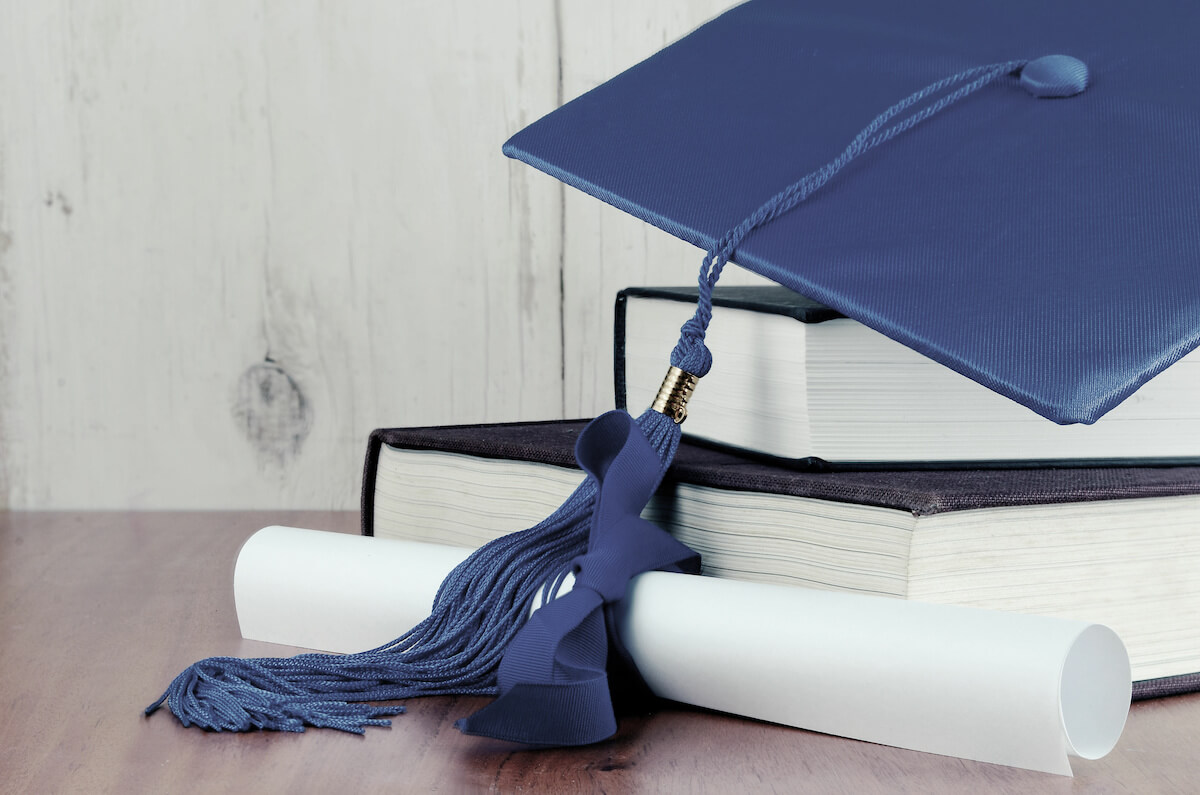 The Howard Hughes Corporation, the developer of the Bridgeland community, recognizes deserving area high school seniors every year with individual $2,500 scholarships toward their upcoming college expenses. In previous years, this scholarship was awarded annually to two Bridgeland High School 12th graders. With the development's ongoing expansion into the Waller Independent School District, The Howard Hughes Corporation now includes two additional seniors from Waller High School in the scholarship program.
Bridgeland's scholarships are awarded based on a student's financial need and current standing in their respective schools.
Discover the Learning Opportunities in Bridgeland
Bridgeland's developers prioritize providing their residents with education options, as evidenced by the multi-school campus constructed in Parkland Village. In addition to the high school, elementary school, and middle school campuses on the plans for Bridgeland's education complex, more facilities are on the horizon as the community continues its westward expansion. Bridgeland's amenities may be legendary, but the community's focus on education is exemplary and adds another reason to love living in Bridgeland.
Considering buying a new home in Bridgeland? Call The RealFX Group at (512) 956-7390 to contact an experienced local real estate agent who can help you find your perfect Bridgeland home.