Bryan/College Station Cost of Living Guide: 7 Essentials For Your 2023 Budget
Posted by Texas Real Estate Source on Thursday, August 25, 2022 at 8:48 AM
By Texas Real Estate Source / August 25, 2022
Comment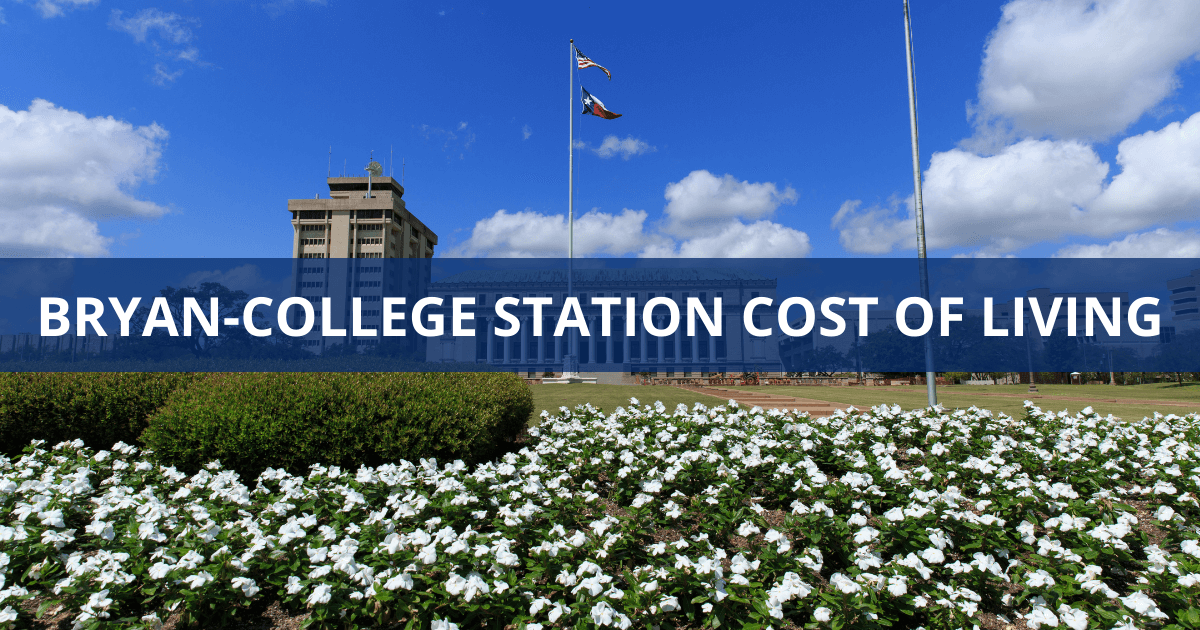 How Much Does it Cost to Live in Bryan-College Station?
Although Bryan and College Station are separate cities, their proximity has made them known as Bryan-College Station (BCS Metroplex). Together, the area offers a top-choice community filled with fun things to do. Bryan's population is just over 88,100 residents, and when combined with College Station, the metroplex increases to over 250,000 residents. If you're considering moving soon, learning about the local cost of living in Bryan-College Station can help you prepare your budget and settle in quickly to your new home.
Housing Costs in Bryan-College Station
Bryan-College Station real estate is booming alongside the growing population. While master-planned communities have added to the number of luxury homes in Bryan-College Station, overall housing costs remain 24% less in Bryan than the national average and about 8% less than Texas' average. Compared to Houston real estate, Bryan's housing costs are 4% less. Meanwhile, homes for sale in Austin can be twice as expensive. In College Station, housing is about 6% more expensive than the national average, but the overall cost of living is lower.
Median Home Price
Just over 50% of Bryan residents own their homes. The housing markets blend with a 5–10 mile commute between Bryan and College Station, making it challenging to provide the median housing cost in a single, accurate figure. The median home cost in Bryan is approximately $250,600, whereas College Station's median is around $300,000. Both of these estimations are lower than the national average of about $400,000.
However, the metroplex offers a wide range of home options, including golf course homes at Pebble Creek and luxury homes in Miramont typically ranging from $600,000 to over $1 million. New construction homes in Mitchell-Lawren southwest of the Blinn College Campus generally start around $200,000. With the increasing demand in the area, property owners can anticipate capital gains depending on the market climate when they sell.
Median Rent
Bryan-College Station offers small-town living at an affordable price. Over 50% of the population rents in the metroplex, which offers various rental options from country homes to townhomes, historic downtown lofts, or trendy apartments. The average apartment size is 890 square feet, and the average rent is around $1,000 compared to $1,700 for the national average. Rent prices in the area are also considerably less than most major Texas cities—50% less than in Austin and 25% less than in the city of Dallas.
A one-bedroom in a large apartment community rents for around $875–$975 per month. Upscale historic loft-style apartments can cost over $1,000 monthly for two bedrooms, and a three-bedroom apartment hovers around $1,600 per month.
Rental homes come in all sizes. A three-bedroom house with land will cost $ 1,200–$2,500 per month, while a 3-4 bedroom in a historic district may cost close to $3,000 per month.
Utilities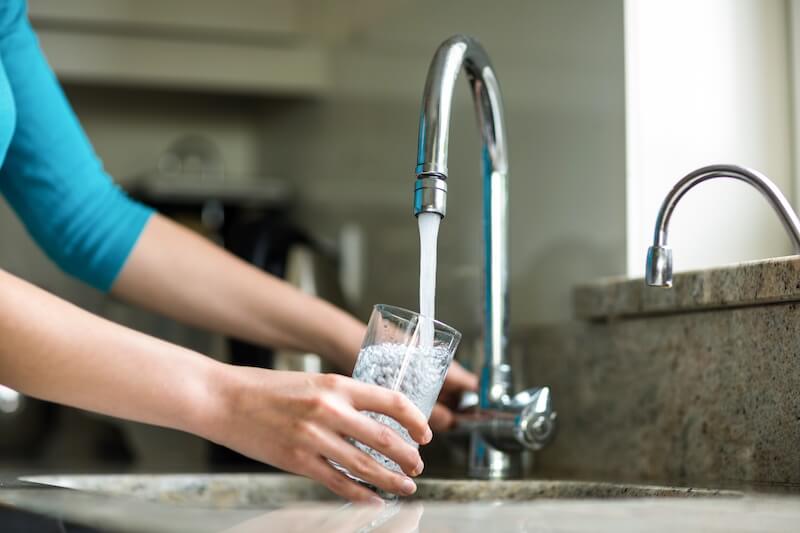 Utilities are an essential part of any monthly budget. And with the warm Texas summers, you can count on using your air conditioning for several months of the year. Fortunately, on average, Bryan-College Station utilities are 5% less than the state and 6% less than the nation.
Most major carriers provide the city with electricity, cable, phone, and internet. In contrast, local companies offer district water and natural gas. Residential water bills range from $35–$50 monthly for a one-bedroom apartment. Residential electricity is relatively on par with the national average rate of 11.88¢/kWh, and an average monthly one-bedroom electric bill hovers around $130. Cable and internet costs are similar to Houston and Dallas, ranging from $30–$60 monthly. At the same time, phone bills keep pace with the Texas and United States averages at $50 per month. Natural gas, propane, and heating oil are the same for both cities and the nation.
Bryan College-Station Food Costs
The Bryan-College Station area is home to delicious restaurants and fresh-grown produce, thanks to its agricultural surroundings. From authentic Texas BBQ and the famous Taco Trail, restaurants and home cooks alike benefit from the locally sourced grains, produce, poultry and beef.
Family-owned farms such as the Cox family farm or the Certified Organic Aquatic Greens Farms grow organic produce for residents and businesses in the Bryan-College Station community. Bryan is also home to Sanderson Farms, located west of the area and the third-largest poultry producer in the United States. Sanderson Farms is also one of Bryan-College Station's largest employers.
Groceries
The cost of groceries in Bryan is on par with Texas food prices and about 6% less than in the nation. Just south, in College Station, grocery prices are about 3% higher than in Bryan.
In both cities, area grocery stores such as HEB or Aldi offer lower prices, and supercenters such as Walmart or Sam's Club offer considerable discounts. Farm-to-market or specialty meat markets such as La Michoacana Meat Market are also excellent choices.
Restaurants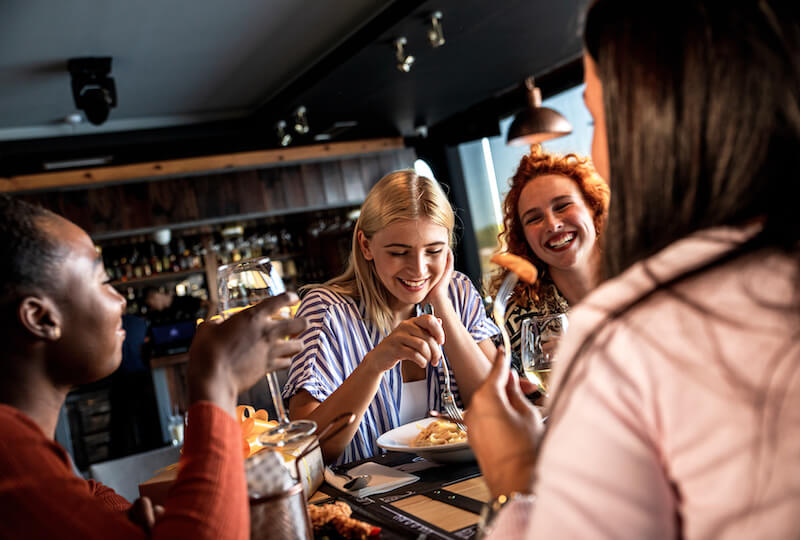 Foodies love the Bryan-College Station area! With nearly 200 restaurants, pubs, and cafes, there are plenty of places to choose from. The city highlights trendy farm-to-table eateries, brick-oven pizzerias, tapas, and traditional American restaurants. Amico Nave Ristorante offers upscale blended Italian, where a dinner for two will cost about $50.
Your favorite caffeinated drink at the local coffee bar will cost between $2.50 and $5, comparable to most coffee chains. Lunch at a restaurant on the famous Taco Trail ranges from $8–$12.
Transportation Costs in Bryan-College Station
Transportation costs are substantially lower in the Bryan-College Station area. It costs 30% less to get around the Bryan-College Station metroplex than comparable U.S. cities. Over 76% of town residents own and drive their cars, equal to the national average, ad about 3.5% of residents use mass transit. The average one-way commute takes about 16–17 minutes, shorter than the national average of 26.4 minutes. Taxis in the area cost about $10 for a 4-mile trip, and area rideshare companies such as Uber and Lyft are similar.
The Brazos Transit District serves both Bryan and College Station with dozens of standard and express routes. The average cost of a one-way ride on mass transit is about $1, free with student IDs, and ticket books and monthly passes are available at discounts. For longer trips, Amtrak services the area.
Traveling by air, residents have two choices. The city's airport, Coulter Field, is located in east Bryan off of State Hwy 21. A second airfield is Easterwood Airport (CLL), owned and operated by Texas A&M University (TAMU), with flights by American Airlines and United Airlines.
Bryan-College Station Healthcare Costs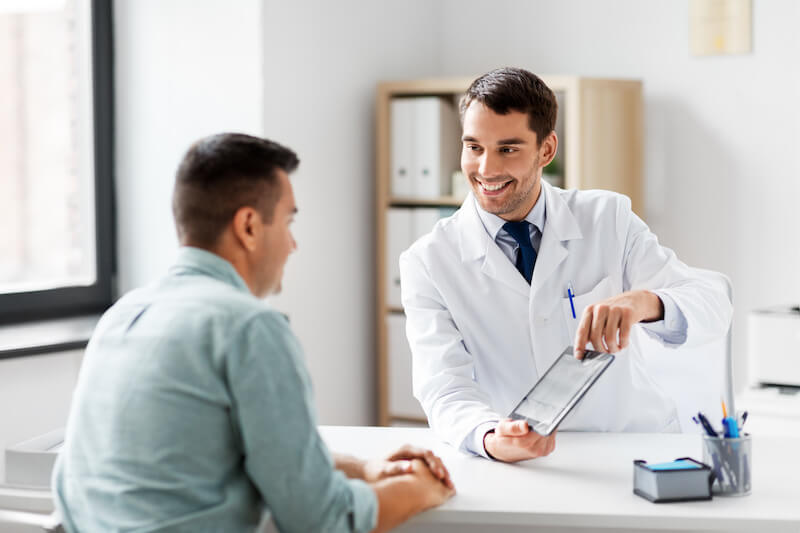 Bryan and College Station each offer more affordable than average healthcare prices. Primary care visits are 15% more affordable in the area, and optometrist visits will cost about 17% less.
Another factor affecting direct healthcare costs in Texas is that health insurance rates are set annually by the Texas Board of Insurance. Insurance prices rose by 11% from 2020 to 2021, with premium plans the most affected.
If your monthly expenses include a veterinarian visit for your pet, you will probably see costs similar to vets in Austin but 20% lower than in New York or California.
Going to a private dentist is similar to other Texas cities, where teeth cleaning will cost $75–$100, about 10% less than the national average. Luckily many dentists have discount memberships, and there are low-cost alternatives, including the College of Dentistry at Texas A&M University.
Child Care Costs in Bryan-College Station
There are plenty of daycare options in Bryan-College Station. Online care referral services list 30 daycare schools scattered throughout the area. The average neighborhood daycare costs for six weeks old to preschool are $150–$250 weekly. Texas A&M University community learning centers provide a full-inclusion, pre-K learning program for children from 2.5 to 6 years old for around $250 per week.
If you are looking for more traditional home-based child care, such as a babysitter, it will run you between $10–$15 per hour, and the cost of a part or full-time nanny begins at $12 per hour. While not always, expect to increase pay for expenses, transportation, additional education such as language immersion, and taxes.
Bryan-College Station Entertainment Costs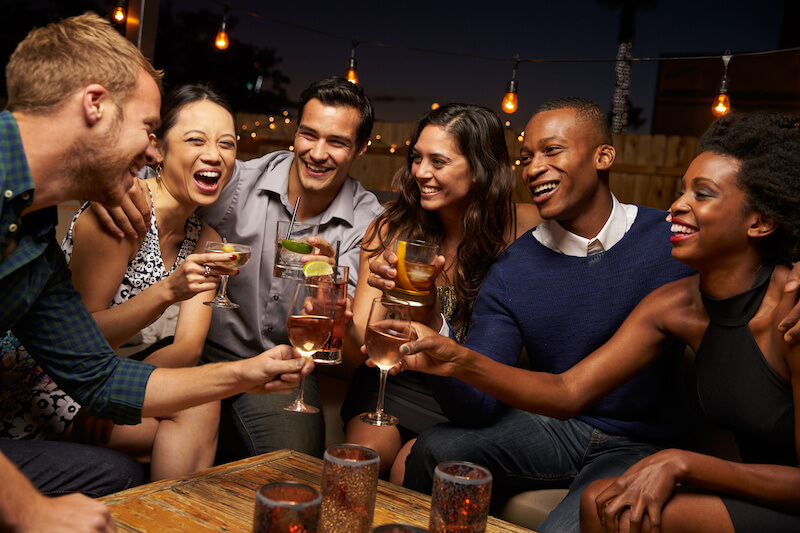 Entertainment is a delightful addition to any budget, though residents will have to account for sales taxes. Bryan, College Station, Houston, Dallas, and Austin have a metropolitan sales tax of 8.25%, higher than the U.S. average of 7.3%. But overall, the top Bryan-College Station attractions are cheaper than many of the things to do in Houston.
There are also many free things to do in the dual city, like the Brazos Valley WorldFest, a free annual outdoor arts and music event. Another option while enjoying the outdoors is walking around Downtown Bryan, where the creative community comes alive. There's the free Brazos Valley African American Museum and public art collection, statues, and the West 31st Street Murals in historic downtown Bryan.
When you think of sports in Bryan-College Station, college football likely comes to mind. But the cities are also home to the Brazos Valley Bombers, a Class C professional baseball team. An evening at the ballpark located near TAMU's Kyle field starts at $7.
And don't forget the Bryan-College Station nightlife. Find your favorite hangout at one of 30 cocktail and music-filled locations, including trivia night at Murphy's Law, where your favorite pint still costs under $5, or a bottle of wine on the roof of 12 Northgate.
Salary in Bryan-College Station
The Bryan-College Station job market increased by 4% over the last year. In the next decade, estimates predict that the job market will grow by 40–45%, which is higher than the U.S. average of 33%. The region's unemployment rate is between 4% and 5% (the U.S. average is 6%).
The minimum wage for Bryan-College Station and Texas remains at $7.25, and the state has no income tax, which can help considerably with living expenses. The median income is about $39,000 for Bryan and $33,000 for College Station.
Most employment is concentrated in education, life sciences, food preparation, and government positions. Among the highest paying positions were postsecondary teachers with an annual salary range of $160,000–$170,000.
Budget For The Good Life in Bryan-College Station in Bryan-College Station
The adjacent cities of Bryan and College Station have developed an excellent work-life balance, combining a low overall cost of living, affordable housing, a strong creative community, and a growing economy. On the U.S. Fastest-Growing Cities list, Bryan-College Station was ranked #20 by WalletHub, and Forbes ranked College Station as #2 on the list of Best Small Places for Business and Careers.
But with all the bustle, the small-town atmosphere remains strong. With all of these factors, it's clear that the cost of living in Bryan-College Station affords residents a desirable lifestyle.
Searching for a home in Bryan-College Station? Call The RealFX Group at (512) 956-7390 to reach out to an experienced local real estate agent and find your dream Bryan-College Station home today.