Best Jobs in Bryan/College Station: 2023 Work Opportunities & Economic Guide
Posted by Texas Real Estate Source on Saturday, January 21, 2023 at 3:30 PM
By Texas Real Estate Source / January 21, 2023
Comment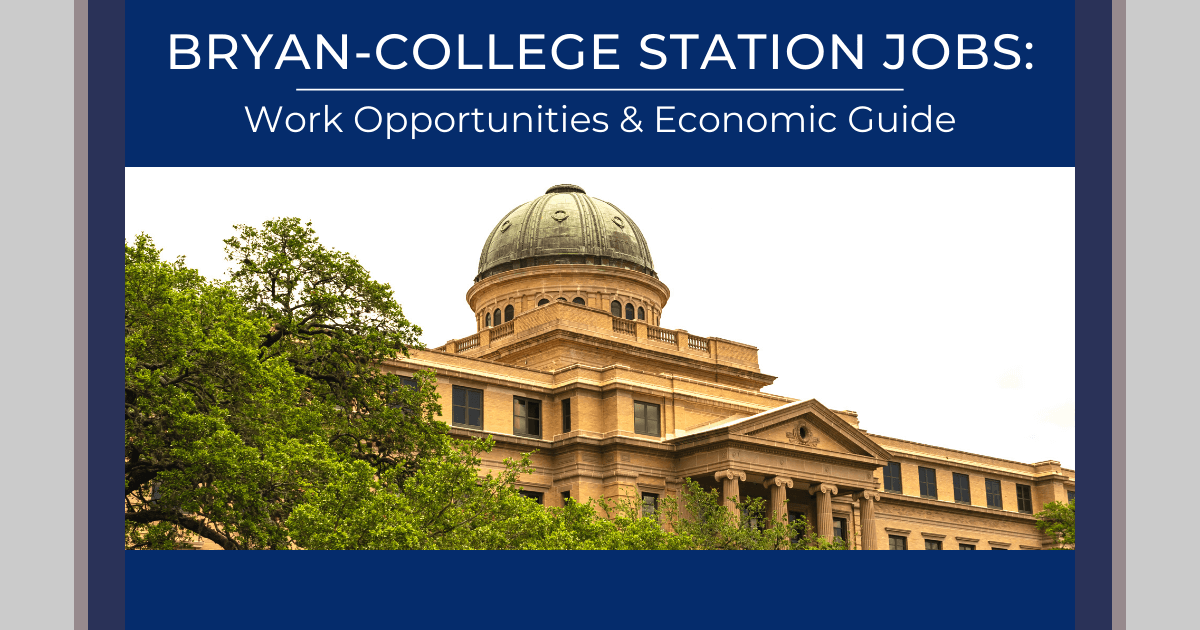 Moving to a new area means finding a new home, arranging to move furniture and other items, and possibly even finding a new job. The job part of the equation often depends on the local job market and the type and number of employers in the area, so it's essential to know the economic status of an area before moving there.
Fortunately, there are a lot of opportunities for those moving to Bryan and College Station, Texas. The Bryan/College Station economy is a thriving one.
Top Employers in Bryan/College Station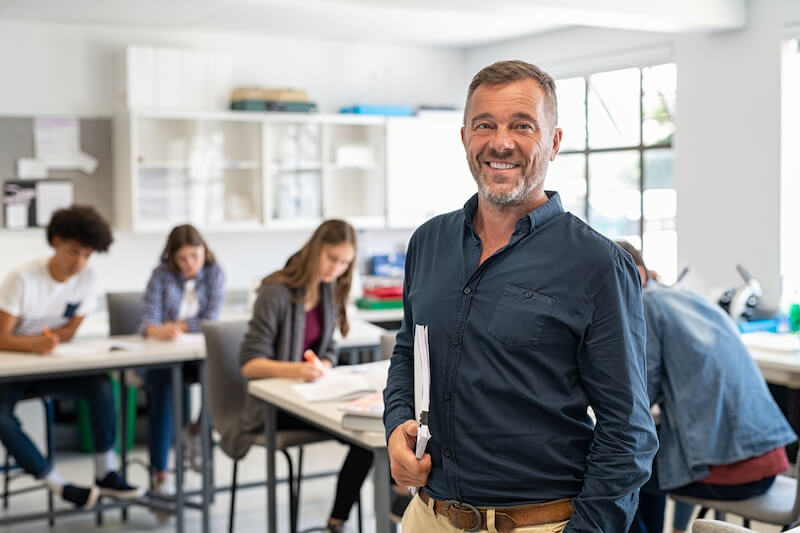 While Bryan and College Station, TX, have a lot of job types to offer, some companies are bigger than others and are considered top employers. These top employers offer jobs in a variety of industries, including education, health, and information technology, among others.
Texas A&M University is the area's biggest employer, hiring teachers, researchers, and staff. Many of these employees help educate the university's over 70,000 students.
The Bryan Independent School District and the College Station Independent School District serve the needs of students in pre-K through the 12th grade. While independent of each other, both school districts combined have more than 30,000 students.
The Texas A&M Health Science Center is another big employer in the Bryan/College Station, TX, area. With more than 2,000 employees, the organization works to educate and innovate in several fields, including medical, dental, nursing, pharmaceutical, and public health.
Software company Reynolds and Reynolds develops and supports software for various automotive retailers. This is mainly through retail and dealer management systems. The company also offers a variety of solutions in accounting and HR, parts, sales, and the service department.
Sanderson Farms is a poultry farm located in Bryan, TX, which offers careers in a variety of jobs, including accounting, human resources, truck driving, and line operators. This Fortune 1000 company specializes in the production, processing, marketing, and distribution of chicken and other food items.
CHI St. Joseph Health System in College Station is a 160-plus-bed facility that offers jobs in numerous professions, including cardiology, neurology, orthopedics, and other healthcare disciplines. The facility has a Level III Trauma unit, an accredited Chest Pain Center, and a certified Primary Stroke Center.
Additional Large Companies in Bryan/College Station
City of College Station
City of Bryan
County of Brazos
FUJIFILM Diosynth Biotechnologies
Ply Gem
Baylor Scott and White
G-CON Manufacturing
Bryan/College Station Economy Facts and Figures
When deciding to move to a city, an important aspect is the local economy. Fortunately, a wide selection of economic facts and figures can help verify how strong the economy is in the Bryan and College Station, TX, area.
Depending on the specific job and position, salaries in College Station, TX, typically average around $43,000, with high-paying opportunities including $140,000, or more, for a job as a professor at Texas A&M University.
The unemployment rate is relatively low in College Station, sitting at around 4.6%, which is lower than the national average of 6%. Sales tax falls at 8.3%. A wonderful benefit of living in Texas is that the state does not have an income tax.
While the city of Bryan, TX, does not offer as many educational job opportunities within the city, a commute to Texas A&M University is only about a 10-minute drive. Salaries for employees in Bryan generally range from about $23,000 to $78,000, though this can vary by the company and the position.
Unemployment in Bryan is slightly higher than in College Station at 5.7%, but it's still lower than the national average. The sales tax is slightly lower than College Station at 7.3%, and residents of Bryan pay no state income tax.
The College Station area was ranked number 2 on the Forbes 2019 Best Small Places for Business and Careers list. The low unemployment, lack of a state income tax, and the many employment opportunities make Bryan and College Station, TX, very attractive to potential homebuyers.
Major Industries in Bryan/College Station
Adjacent to one another, Bryan and College Station, TX, share many of the same economic opportunities, including many types of available jobs. Industries within the cities of College Station and Bryan, Texas, run the gamut from jobs in education to those in healthcare, hospitality, and retail sales.
Education: With the presence of the university, what else would we expect? There are plenty of available jobs in the education industry in the area of Bryan/College Station because of the proximity to Texas A&M University. The college helps to generate billions of dollars of revenue for the local area each year, especially when it comes to related startups and spin-off companies.
Healthcare: This is another big industry in Bryan and College Station. This industry is also influenced by the presence of Texas A&M University, which includes the associated Texas A&M College of Medicine. Another source of healthcare jobs in the area is St. Joseph Health College Station Hospital.
Hospitality: Bryan and College Station also have many hotels in the area. This means that both cities have a large hospitality industry surrounding them. For the most part, the large number of hotels can be attributed to Texas A&M University and its sports programs.
Retail Sales: As with most jobs in the area, some of the retail employment opportunities are created by Texas A&M University and its associated influence on job growth, especially as the college itself sees a surge in growth.
Professional Services: Along with job growth in other industries comes the increased need for professional services, such as legal services, accounting, and marketing firms, many of which can be directly linked back to Texas A&M University.
Top Industries in Bryan/College Station
Educational Services
Health Care & Social Assistance
Retail Trade
Accommodation & Food Services
The Economy is Booming in the Bryan/College Station, TX, Area
Potential homebuyers in College Station, TX, and Bryan, TX, should remember that raw economic data is just one piece of the puzzle when moving to these cities, helping newcomers determine if the area has everything they need. Another factor to consider is the cities' closeness to Texas A&M University and the many opportunities that it presents.
Overall, Bryan and College Station have a lot of economic opportunities for residents. This thriving economy makes both cities attractive to those wanting to work in the educational, medical, or professional fields, among many others.
Searching for a home in Bryan-College Station? Call The RealFX Group at (512) 956-7390 to reach out to an experienced local real estate agent and find your dream Bryan-College Station home today.