How Commute, Nearby Roads, & Local Transit Affect Your Home Purchase
Posted by Texas Real Estate Source on Wednesday, January 12, 2022 at 4:20 PM
By Texas Real Estate Source / January 12, 2022
Comment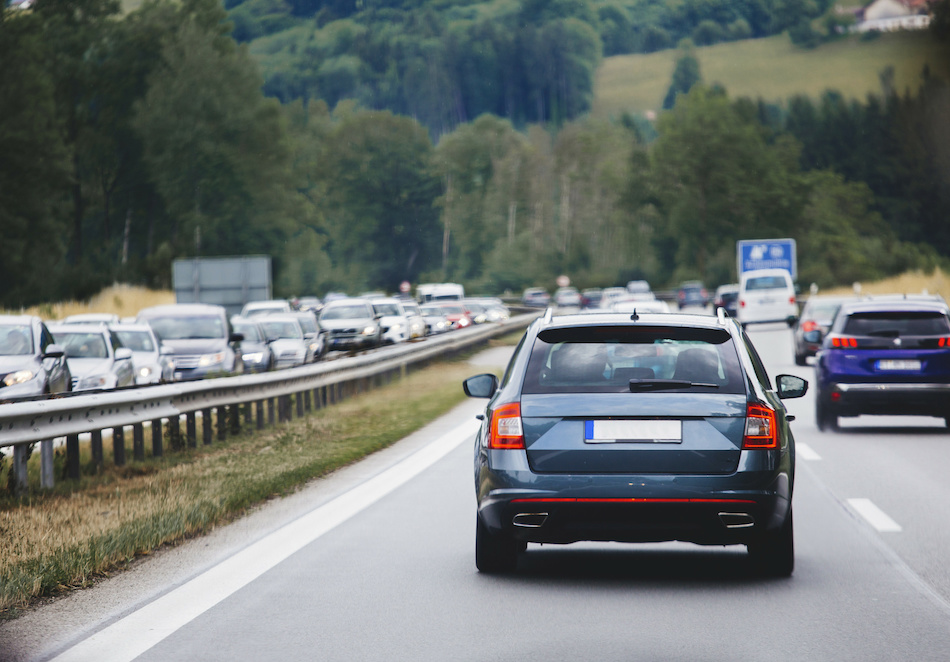 In addition to a home's location, commute time is often one of the most important factors to consider when purchasing a home. The average commute time in the United States is 26 minutes or more to work each day, which continues to rise. However, other factors like getting around can impact homeowners daily. Read on to discover how commute, nearby roads, and local transit affect a home purchase to help homebuyers make the best decision for their needs.
Local Transit Is Convenient & Valuable
In 2018 alone, Americans used public transportation for 9.9 billion trips. Therefore, it's no surprise that a home's proximity to local transit affects its value. Recent studies have shown an increase in home value of up to $3,585 in some congested metro areas like Boston. Single-family homes, in general, can add up to 32%, while condos can add up to 18% to a home's price.
In addition to the convenience of taking public transportation to work or other destinations, living near local transit can also make getting around during bad weather easier and safer. Many people enjoy the convenience of public transportation and would rather live somewhere they don't always need to rely on a car.
Cities with the top public transportation options are:
Seattle
Boston
San Francisco
Washington, D.C.
Madison
Jersey City
New York
Reno
Honolulu
Portland
Homebuyers should remember that transit is most valuable when it helps people access desirable locations and services. While homes in neighborhoods near public transportation may be noisier, the overall benefits tend to outweigh this slight drawback.
Nearby Main Roads Have Their Advantages
Living near a main road can benefit homeowners who like being close to the action. Homeowners have the convenience of more immediate access to highways, which positively affects their daily commutes and travel. Main roads typically contain public transportation stops, businesses, and schools, so homeowners may have the option to walk to nearby everyday conveniences. Additionally, main roads are often well-maintained and receive priority for tasks such as snow plowing and filling potholes.
With the above in mind, living on a main road comes with its set of drawbacks, including an increase in noise levels and a decrease in privacy and parking options. Not all homebuyers want to live on a busy road, and some homes on the market receive a discount if the road is more inconvenient than advantageous. Homebuyers should consider these possibilities and their personal preference when deciding if living near a main road is the right choice.
Consider How Long Commutes Can Affect Daily Life
Commute times should be top of mind when considering the purchase of a new home. A property's overall location is a key factor when considering a purchase, and this should always include commute time. Depending on one's work schedule and needs, a long commute may not be ideal for everyone.
While some people are willing to commute for a desirable home or neighborhood, others are not. A house might have everything a homeowner is searching for with the disadvantage of being far away from their workplace. Therefore, homebuyers need to consider the most important aspects when looking for a new home. If the commute is a significant factor, it's best to consider neighborhoods closer to the work destination.
Additionally, some lenders may question a homebuyer's long commute. They may need proof the buyer intends to use the mortgage for their primary residence and may require a work letter with information detailing the interested buyer's position and hours.
Remember that commute times can vary greatly depending on the city and its current traffic conditions. Homebuyers should research their desired city's average commute time before deciding their final home purchase.
Keep Commute, Nearby Roads, & Local Transit Top of Mind
When looking for a new place to live, it's crucial to consider the different aspects of the home's location. Local transit can be convenient and valuable, especially for those who don't have a car or need public transportation to get to work. Another thing to consider when looking at potential neighborhoods is how close they are to main roads. Those who rely on driving for their daily commute will want to find a community with easy access to major highways. Finally, buyers should consider their daily commute and how it can impact their everyday life or mortgage options. With this information top of mind, buyers can make a more informed decision.