Canyon Falls Schools: Argyle & Northwest ISD Schools Near Canyon Falls
Posted by Texas Real Estate Source on Tuesday, October 11, 2022 at 10:12 AM
By Texas Real Estate Source / October 11, 2022
Comment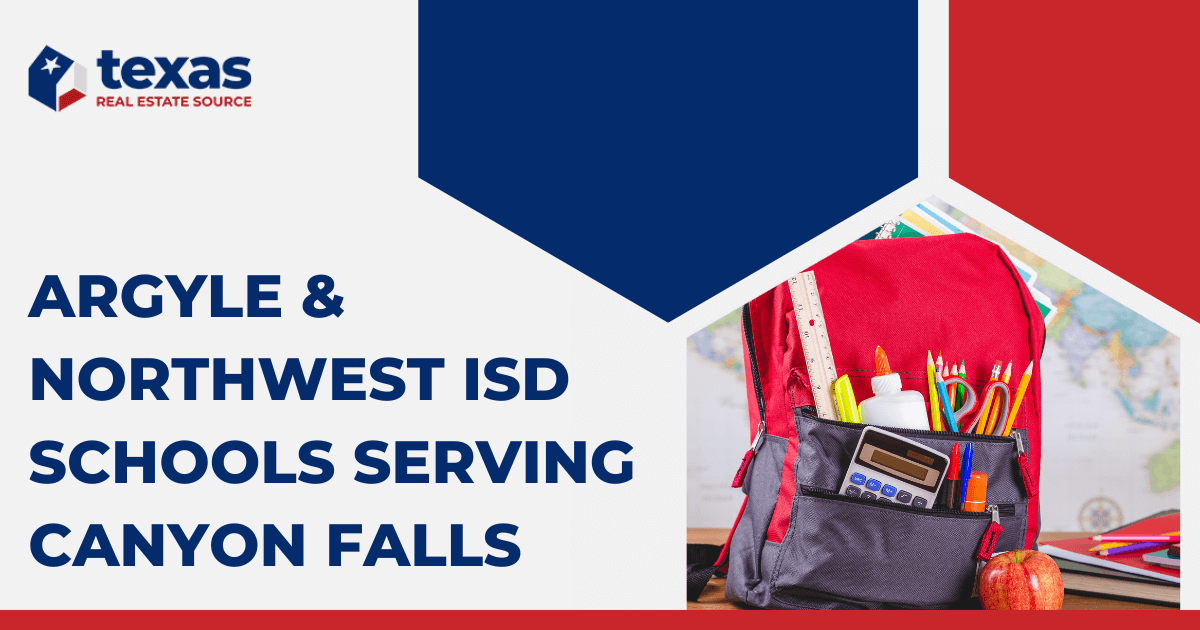 The homes for sale in Canyon Falls include the benefit of being zoned for two public school districts, Argyle ISD and Northwest ISD. Both districts offer opportunities for their students to get involved and enjoy their school experience. One of the reasons people love living in master-planned communities is the educational opportunities they provide, and Canyon Falls is a prime example.
Living in Canyon Falls means living with tremendous accessibility, amenities, and education, and learning about the educational opportunities offered here will guide you in your home-buying process.
Argyle ISD Assigned to Canyon Falls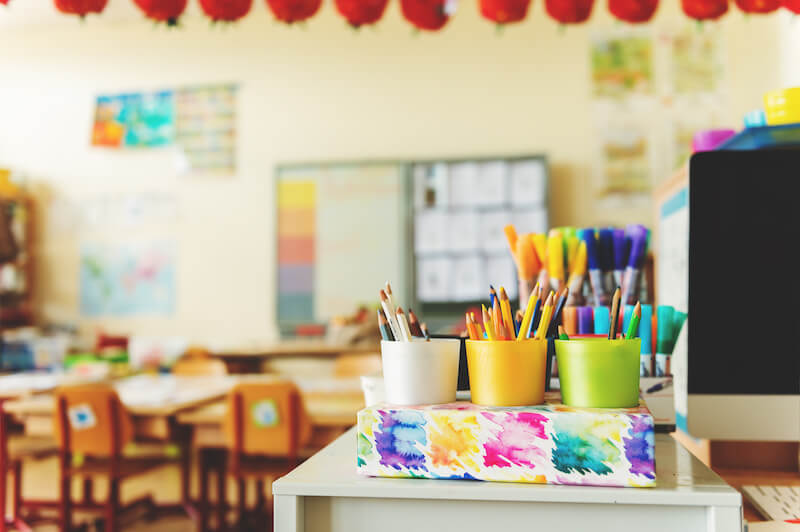 Argyle ISD is a fast-growing district serving more than 4,400 students. It is home to three elementary schools, one middle school, and one high school. Argyle ISD is rated A+ by Niche. Niche also ranks it as the top school district in Denton County and the leading district for athletes in the state of Texas.
Belclaire Homes, Coventry Homes, Drees Custom Homes, Highland Homes, Landon Homes, M/I Homes, and Windmiller Homes all feature luxury homes zoned in Argyle ISD.
Argyle South Elementary
Argyle South Elementary is located just over a mile from Canyon Falls; it's the perfect distance for a morning stroll or a quick bike ride. This site is Argyle ISD's newest campus, and it serves 800 students from Pre-K–5th grade.
Students at Argyle South have many exciting opportunities, such as joining the News Team or Interscholastic League, learning sign language, and working with the technology teacher. Students can also attend many fun events, including the Homecoming Carnival.
The campus also has an active PTA club and Watch Dog team for households looking to engage in their school community.
Argyle Middle School
Argyle Middle School is located just over 3 miles from Canyon Falls Community. Argyle Middle is rated A by Niche and has a 15:1 student-to-teacher ratio.
Academics at Argyle Middle School allow students an opportunity to take honors courses, participate on the AMS News Team, or engage in the STEM curriculum. There are over 15 elective options for students in grades 7–8.
The Fine Arts Program at Argyle Middle School includes Art, Band, Choir, Dance, and Theater.
Students at Argyle Middle School also have options to participate in several sports. The athletic program includes football, volleyball, cross country, and tennis.
Argyle Middle School provides many opportunities for students to engage and become part of the school community.
Argyle High School
Argyle High School is less than 5 miles from Canyon Falls community. The short distance makes riding a bike a great option for many students. The school is rated A by Niche and offers a 16:1 student-to-teacher ratio.
There are a plethora of academic opportunities at Argyle High. Students can take one of the many AP courses or opt to participate in one of the CTE programs of study. Eight CTE programs are offered: Accounting, Financial Services, Business Management, Cybersecurity, Culinary Arts, Digital Communications, Engineering, Healthcare (Therapeutic), and Principles of Law Enforcement.
This school is committed to a well-rounded education and is proud to offer several athletic opportunities. The Argyle Eagles Fine Arts program includes band, choir, theater, and visual arts. Join in on the Friday Night Lights fun by performing with the band at halftime or participating in one of the school plays. Getting involved in the Fine Arts program can transform your high school experience.
There are also 15 clubs and student organizations, including Debate, Computer Applications, and Book Clubs. Argyle High is also home to the 12-time UIL Lone Star Cup, a prestigious honor awarded to schools that excel in academics, athletics, and fine arts.
Northwest ISD Assigned to Canyon Falls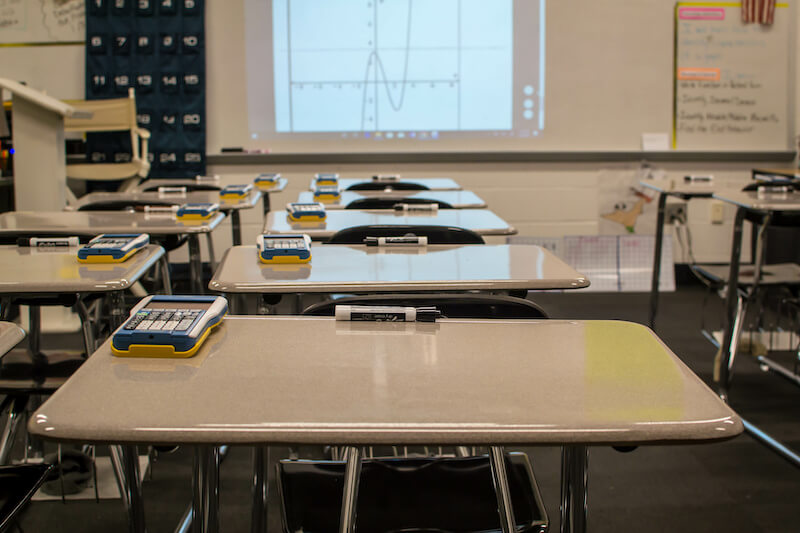 The western neighborhoods in Canyon Falls are zoned to Northwest Independent School District. It's ranked #4 for best school districts in Denton County and has an overall A grade by Niche. It serves over 27,000 students in 14 different cities and crosses three counties. It is home to 30 school sites.
American Legend Homes feature new construction homes in Northwest ISD.
Lance Thompson Elementary
Lance Thompson Elementary is located less than 5 miles away from western neighborhoods in Canyon Falls. This campus serves Pre-K–5th Grade students and has a 14:1 student-to-teacher ratio.
The school offers after-school care until 6:30 p.m. for a fee of $22–$79 per week depending on how many days the student attends.
Pike Middle School
Pike Middle School is located just over 8 miles from Canyon Falls community. It is rated A- by Niche and has a 15:1 student-to-teacher ratio. The campus offers numerous clubs and organizations, such as running club, chess club, and student council.
Fine arts programs at Pike Middle School include band, orchestra, theater, and choir. Students can also try out for one or more of the nine sports such as team tennis, wrestling, volleyball, or soccer.
No matter your student's interests, there is a place for them to get involved at Pike Middle School.
Northwest High School
Northwest High School is the flagship high school of Northwest ISD, founded in 1951. It's located less than 8 miles from Canyon Falls. The site is rated B+ by Niche and has a 14:1 student-to-teacher ratio.
CTE at Northwest High School offers 16 programs of study, such as Business Management, Animal Science, and Information Technology. The campus features a Creative Media Academy and STEM Academy. Enrolled students can also attend any of the other Career and Technical academies located nearby.
Northwest High also has over 30 AP class offerings and the opportunity to earn dual credit through Tarrant County College or The University of Texas at Austin. The robust Fine Arts program offers Band, Drill Team, Cheerleading, Choir, Orchestra, and Theater. Students have an opportunity to perform at school concerts, sporting events, or school plays.
Several student clubs and organizations are offered at Northwest High, including FFA, Peer Assistance & Leadership, and the Clay Target Team. The Northwest Texans' athletic programs feature sports like swimming and diving, powerlifting, and golf.
There is a wide variety of opportunities for students at Northwest High to engage and get the full Texas high school experience.
Private Schools Near Canyon Falls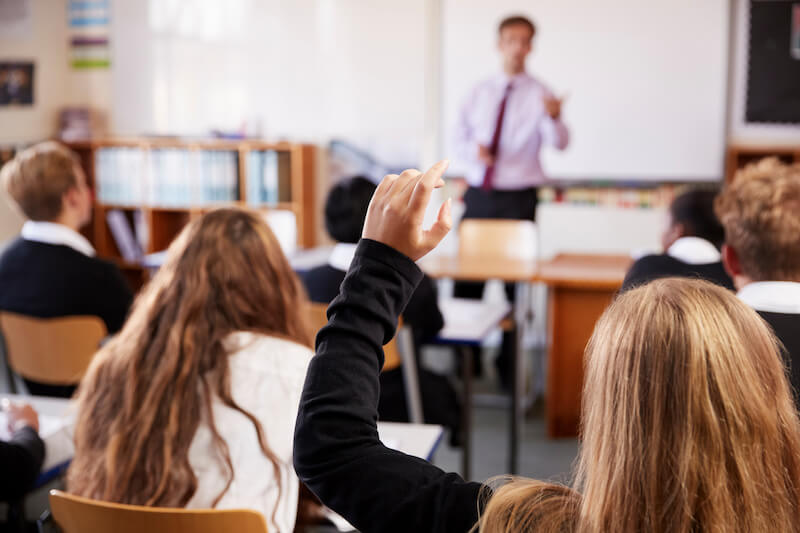 Households looking for alternative education options near Canyon Falls also have choices.
Liberty Christian School, located just 2 miles from Canyon Falls, serves Pre-K–12th Grade students. The college prep curriculum offers many benefits in academics, fine arts, and athletics, and the typical tuition ranges from $9,465–$20,231, depending on the student's age.
The North Texas Leadership Academy is an enrichment center created to serve homeschooled, public, and private school students from Pre-K–3rd grade. They offer summer day camps, individual tutoring, and semester-long classes. The Academy is only 15 miles from Canyon Fall community.
Just 10 miles from Canyon Falls is Pettit Private School serving children from six weeks to 12 years. This school option supports a constructivist approach to education, where children learn through hands-on experience.
Each school allows your household to choose an educational setting that works best for your student's needs.
Education in the Canyon Falls Community
Education is undoubtedly one of the most critical factors for households with school-aged children. The Lone Star State provides myriad educational opportunities and many ways for students to excel and experience school in a uniquely Texan way. The master-planned community of Canyon Falls provides the perfect launching pad for students, and the education here is just one of the reasons it's among the best master-planned communities in DFW.
Are you ready to call Canyon Falls home? Call The RealFX Group at (512) 956-7390 to contact an experienced local real estate agent today and let us help you find your Canyon Falls dream home.