Things to Do in Conroe TX: Fun Activities For This Weekend
Posted by Texas Real Estate Source on Monday, August 22, 2022 at 8:17 AM
By Texas Real Estate Source / August 22, 2022
Comment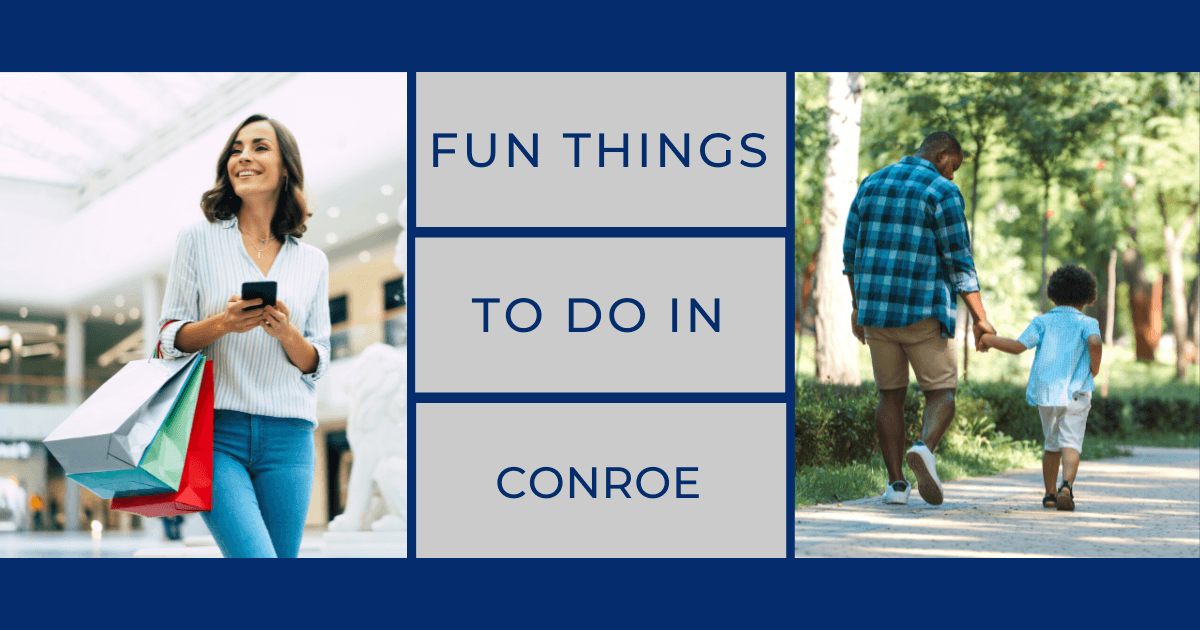 Located in Montgomery County, the city of Conroe has a population of over 98,000 residents and is about 40 miles north of the city of Houston. With its charming downtown and picturesque lakes, it's easy to understand why so many people are drawn to all the things to do in Conroe. However, eastern Texans aren't the only people noticing—Conroe was dubbed the Nation's Fastest Growing City in 2017 and continues to grow. Whether one is moving to Conroe or is a long-time resident searching for something new to enjoy, Conroe's outdoor activities, shopping, restaurants, arts, and nightlife do not disappoint.

Conroe Outdoor Adventures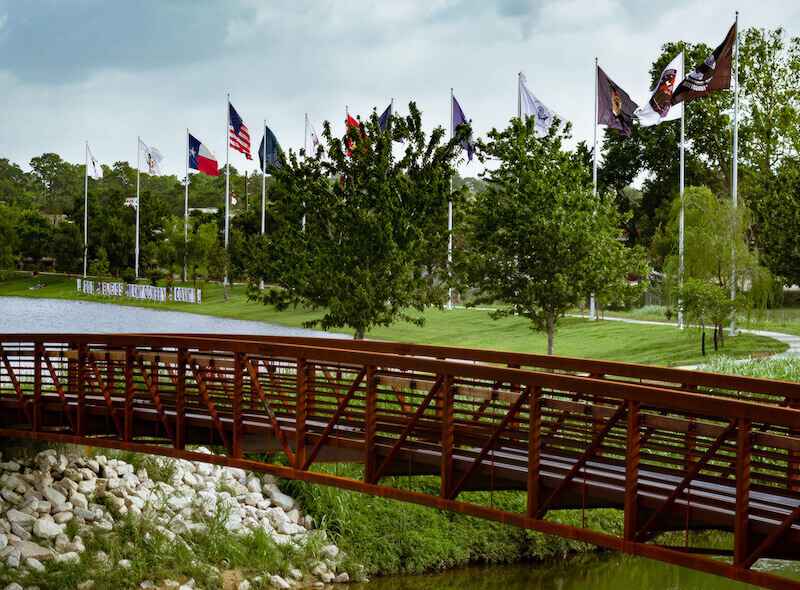 One of the biggest draws of Conroe is its outdoor living. Built on the shores of Lake Conroe, this city's green spaces and waterways are some of the most beautiful in the area. From off-leash dog parks to bike paths, Conroe's outdoor spaces are just begging to be discovered.
Parks
To fully appreciate Conroe's beauty, it's best to explore all of the area's green spaces, including the city's many parks. One of Conroe's most famous sites is the 39-acre John Burge Park at Shadow Lakes, established in 2009. It features playground equipment, picnic areas, a large pavilion, an outdoor learning center, and more.
In addition to its stunning lakeside parks, Conroe has Candy Cane Park and McDade Park. Other popular parks in the area are W. Goodrich Jones State Park, Lake Conroe Park, and Carl Barton Jr. Park.
Water Recreation
When a city is built on the lakeshore, it's a safe bet that many of the area's recreational activities will be aquatic. Conroe has an abundance of water sports and activities centered around the area's central body of water: Lake Conroe. For public use, Lake Conroe has two public access points for swimmers: Lake Conroe Park and Scott's Ridge Swim Area. In addition to swimming, Lake Conroe is a favorite for several recreational water sports, including boating, fishing, jet-skiing, kayaking, and canoeing.
For residents and visitors who want to enjoy the water without getting in the lake, plenty of swimming pools and splash pads are available for public use, namely at the Conroe Aquatic Center near Candy Cane Park.
Hiking & Biking Trails
While Conroe is most famous for its water sports, the lake is not the area's only source of outdoor recreation. Conroe has tons of hiking and biking trails for residents and visitors to enjoy. With trails ranging from .5 to over seven miles, many tree-lined paths are within city limits. One of the area's most popular trails is the Middle Lake Trail Loop, a 7.2-mile loop in the W.Goodrich Jones State Forest. Other popular hiking and biking trails include:
Sweetleaf Nature Trail and North Boundary Trail Loop
John Burge Park
Carl Barton Jr. Park Loop
Lake Creek Reserve
Kasmeiry Park Loop
From the area's lush forests to the great waterways, Conroe residents and visitors have many avenues for enjoying the great outdoors.
Conroe Shopping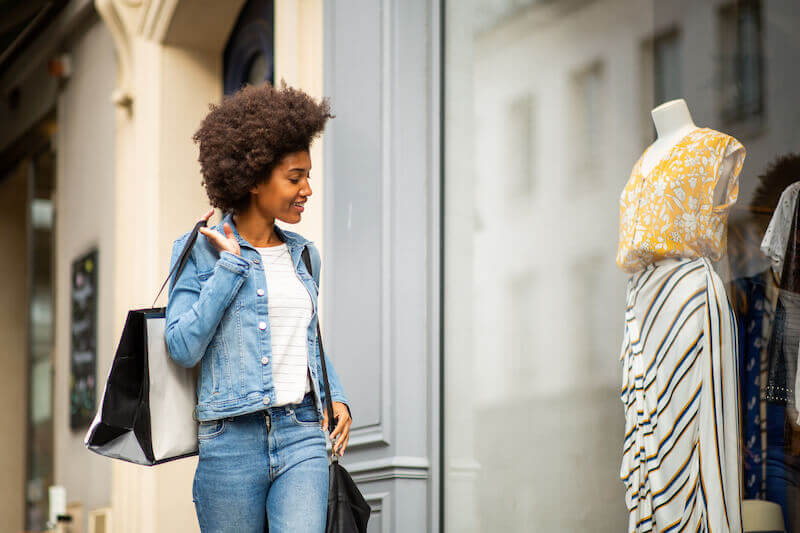 Big-city amenities are abundant in and near this growing city, including a bevy of shopping options. Conroe has nearly every type of store imaginable, from small downtown boutiques to outlet centers. There are two main options for shoppers looking for everything in one place: Outlets at Conroe and The Woodlands Mall in the nearby city of The Woodlands. These shopping centers contain several national retailers and specialty stores.
For those who prefer to shop local, downtown Conroe has many boutiques and specialty businesses. From wineries to thrift stores, the downtown area has many locally owned shops that cater to the needs of residents and visitors. Some of the area's leading thrift stores are It's All Good Thrift Store and Assistance League Thrift Store. Brownlee Jewelers and Mimi's on Main are high-end specialty stores.
Conroe Restaurants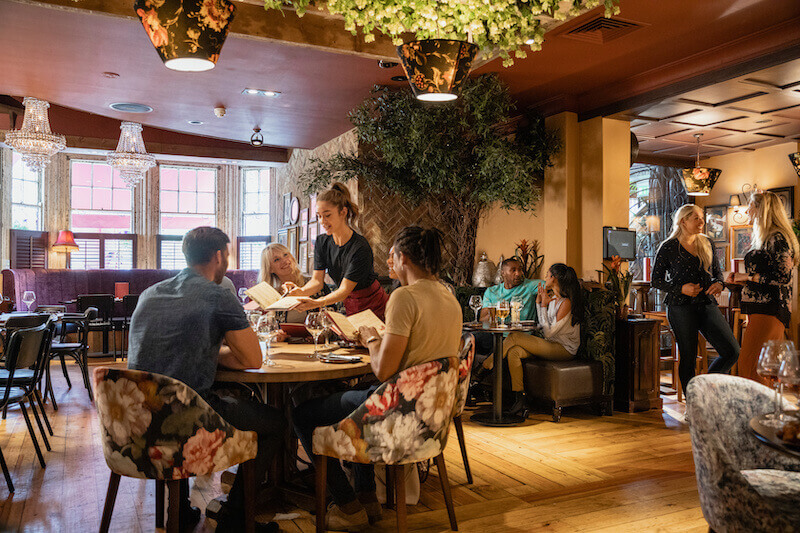 Conroe is part of a growing foodie renaissance that's been taking place in recent years in Texas. In addition to the population increase, this cultural shift has given Conroe residents and visitors even more food options than they've ever had before. While many unique restaurants are in the area, Conroe's top cuisines are American, Texas barbecue, Italian, Mexican, and Cajun.
Many of the area's most popular restaurants are found either in downtown Conroe or along the shores of Lake Conroe. For those interested in lakeside dining, one of the area's most popular restaurants is Monty's Lighthouse, a Cajun bar & grill with fresh seafood and gorgeous lake views. The Red Brick Tavern is a popular choice for those who wish to dine downtown. Other area restaurants include Vernon's Kuntry Katfish, Villa Italia, Buldogie's, and Kitchen Tales.
Arts & Culture in Conroe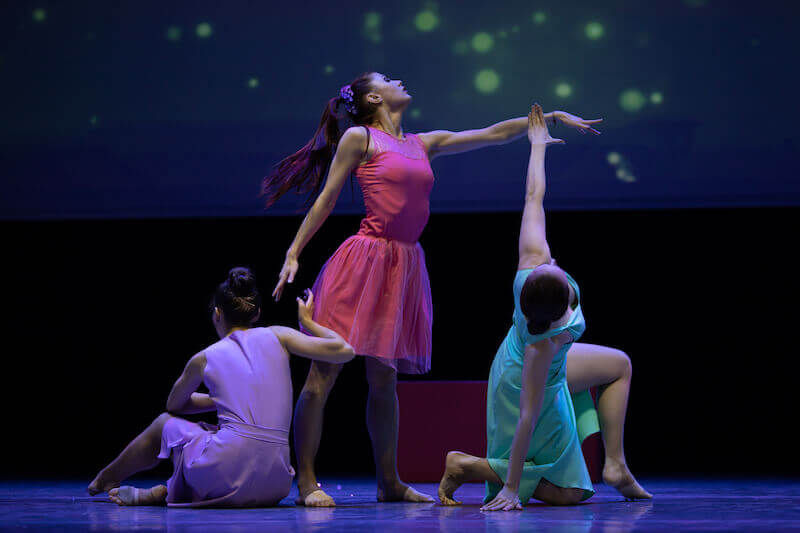 Conroe has many cultural offerings for those with a strong affinity for the arts. Conroe has many types of museums, galleries, and live entertainment options one would find in much larger cities, such as Houston. Learn more about the area's multifaceted museums, art galleries, and performing arts centers.
Museums
Like many cities in eastern Texas, Conroe has a rich, proud heritage that dates back many generations. Conroe is home to the Heritage Museum of Montgomery County, a local museum that displays many of the area's local and regional exhibits. This charming museum also happens to be home to the Lone Star Flag.
Another top museum in the area is Jurassic Quest, a museum dedicated to dinosaurs and other prehistoric creatures. Other popular museums in the area are the Swimming and Diving Hall of Fame of Texas and the Montgomery County Genealogical and Historical Society.
Art Galleries
In addition to the area's culturally significant museums, Conroe offers plenty of art galleries to showcase local and regional artists. Some of the area's most popular art galleries are the Conroe Art League, Spring Cottage Gallery, and the DaVinci Artist's Gallery. Conroe also has a well-known tattoo artist at Mr. Gray's Tattoo Studio for those who want their bodies to be the canvas.
Dance & Theatre
One of the most underrated aspects of Conroes's cultural scene is its theatre scene. Not only does Conroe have fantastic local museums, but it also offers a rich variety of live performances. One of Conroe's most iconic performing arts centers for many visitors and residents is Crighton Theatre, a historic theater built in 1934 that still hosts many live performances throughout the year. Not too far from the classic Crighton Theatre is another theater venue, Owen Theatre, best known for putting on quirky plays and productions. Owen Theatre seats approximately 250 guests and frequently has an excellent turnout.
Conroe Nightlife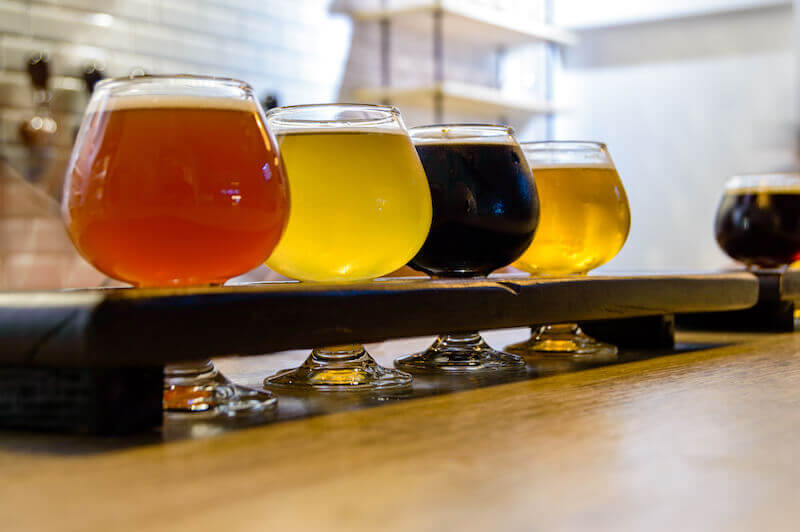 While some of Conroe's most visited areas are parks and the lake, some of the best fun takes place after dark. Conroe has a vibrant nightlife that competes with many Texas cities. Residents and visitors can find many nightlife options, from taverns and saloons to draft houses. Conroe's nightlife is seeing a meteoric rise, much like the city itself.
When it comes to breweries, Conroe punches well above its weight class. Like many cities in Texas, more and more microbreweries are opening, and Conroe is no exception to that rule. One of the most well-known microbreweries in Conroe is Copperhead Brewery, a classic microbrewery known for its locally sourced craft beers. Other popular breweries are Southern Star Brewery and B-52 Brewery.
Conroe has a couple of excellent wine bars for those who prefer wine, including Premier Beverage and Ferrell's Country Spirits. The area is also known for its variety of bars and taverns, including The Red Brick Tavern, located in downtown Conroe.
In addition to the area's bars and taverns, Conroe also has popular karaoke bars and bowling alleys for a more eclectic night out, including Main Event Entertainment and Montana's Saloon.
There's Something For Everyone in Conroe
From the many miles of lush hiking trails to the numerous restaurants and bars, there are many reasons why Conroe is growing so rapidly. It manages to strike a balance between being an outdoor lover's paradise and an urbanite's dream, providing natural beauty, fantastic shopping, and cultural experiences you won't soon forget. There is something for everyone to enjoy in this beautiful city.
Looking for your Conroe dream home? Reach out to The RealFX Group at (512) 956-7390 to contact an experienced local real estate agent and discover your new Conroe home today.