Crystal Falls Schools: Leander ISD Schools Near Crystal Falls
Posted by Texas Real Estate Source on Monday, October 3, 2022 at 1:18 PM
By Texas Real Estate Source / October 3, 2022
Comment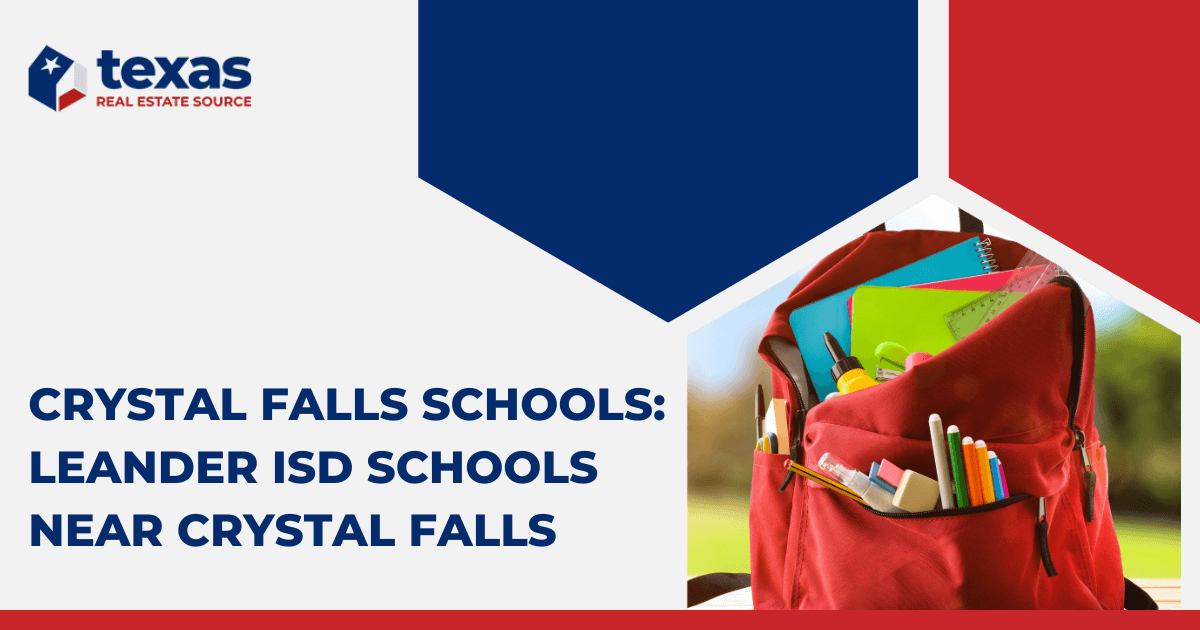 Crystal Falls is known for its amazing golf course homes, fantastic community amenities, and convenience to downtown Austin. For households with children, this neighborhood just keeps getting better.
Located in Travis County, the Crystal Falls area saw more than 25% growth from 2010 to 2020. Leander ISD is no stranger to growth either. Welcoming almost 1,000 new students each year, it's one of the fastest-growing districts in the Lone Star state.
This district and its schools have continuously shown their dedication to effectively educating its students. Here is everything you need to know about public schools in Leander ISD near the Crystal Falls master-planned community.
Elementary Schools Near Crystal Falls
Elementary school students living in Crystal Falls will be zoned to one of three schools in LISD.
Whitestone Elementary School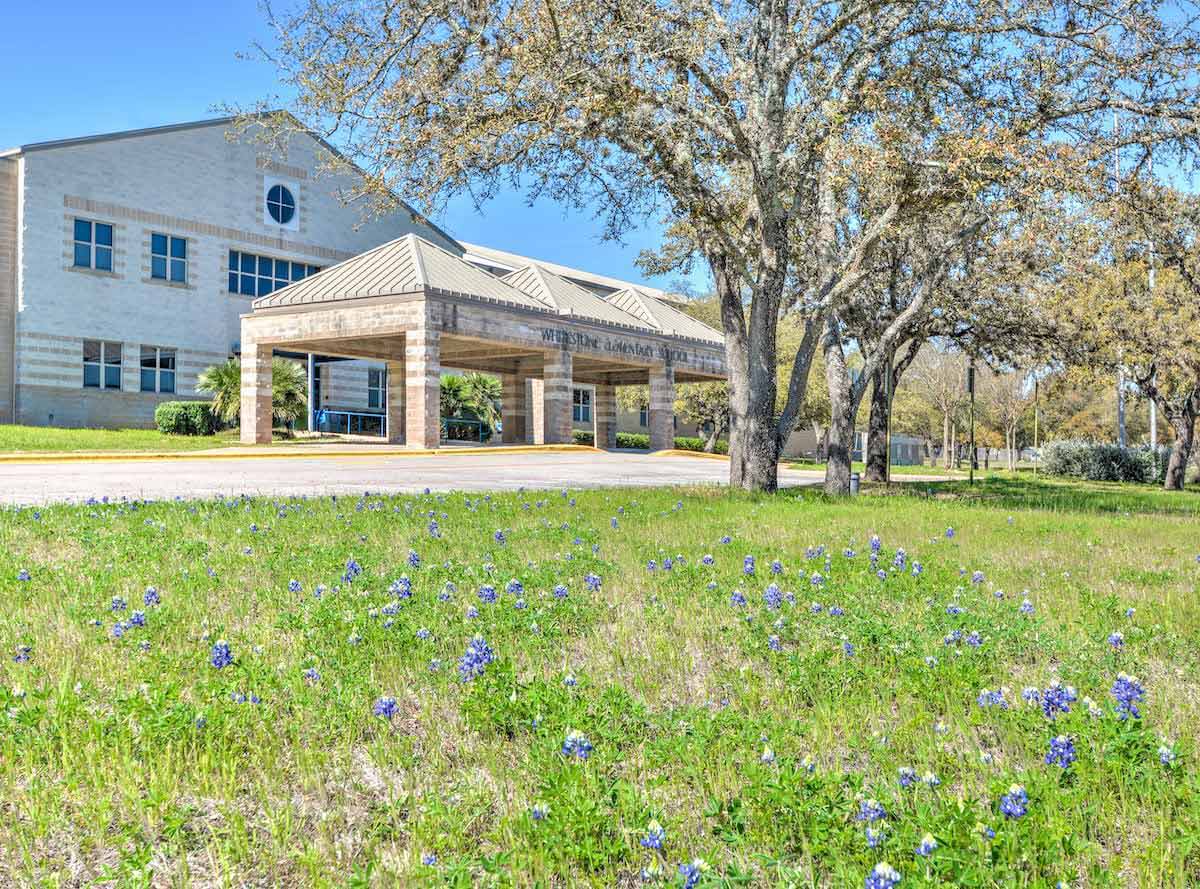 Whitestone Elementary School (WES) is one of Crystal Fall's on-site schools, making it incredibly convenient for students living in Crystal Falls. The student-to-teacher ratio is 13:1, and around 90% of teachers have 3 years of experience or more.
Students have the opportunity to participate in Advanced Programs such as QUEST (Quality Utilization and Enrichment of Student Talents), Gifted & Talented, Accelerated Math (5th grade), and the Spanish Program.
The library at Whitestone finds great ways to engage with students. Offering fun competitions such as the Storybook Pumpkin, students can make their reading come to life.
Whitestone Elementary also offers fun PE opportunities such as cardio drumming. This activity allows students to engage in physical fitness by matching beats and rhythm with popular music. This type of innovative learning is what you can expect from all educational areas at Whitestone.
Counseling at WES includes a regular one-minute "check-in" with students to ensure they are doing well academically and emotionally.
These examples show that the teachers and staff at Whitestone Elementary are excited about learning and care for their students. It's great to be a Whitestone Wildcat.
Knowles Elementary School
Knowles Elementary features an excellent 12-to-1 student-to-teacher ratio. Additionally, 96% of teachers have 3 or more years of experience. Residents in the Highlands and the Bluffs neighborhood are closest to this school, but it's convenient for the entire community.
The Knowles Elementary Library is partnered with Apple and its Education Initiative. Apple has provided the site with many great technical tools, such as a Sphero coding robot.
The school has professional development partnerships that focus on STEAM integration. Whitestone also has special Challenge Days. These experiences help students think creatively about unique problems and solutions, learn to collaborate with their classmates, and have an opportunity to learn outside.
Students can also become a member of the Ambassador program. The Wrangler Ambassadors are school leaders who help new students and find ways to show kindness to others.
Knowles Elementary has been built to be the foundational building block for your student's education.
Winkley Elementary School
Winkley Elementary is another on-site school and is within walking distance of neighborhoods such as The Fairways and The Highlands. The student-to-teacher ratio is 14:1.
Winkley Elementary education focuses on implementing fun aspects into educational learning. Projects such as a cardboard arcade require creativity, math skills, and engineering. In addition, these projects allow for student choice and autonomy.
Students at Winkley Elementary create digital portfolios that they will carry with them throughout their educational careers. They can see their progress and customize their portfolio to their interests.
The campus also offers book clubs and small math groups to help students collaborate, engage, and learn from one another.
Winkley Elementary gives students a place to learn, engage, and build foundational skills.
Middle Schools Near Crystal Falls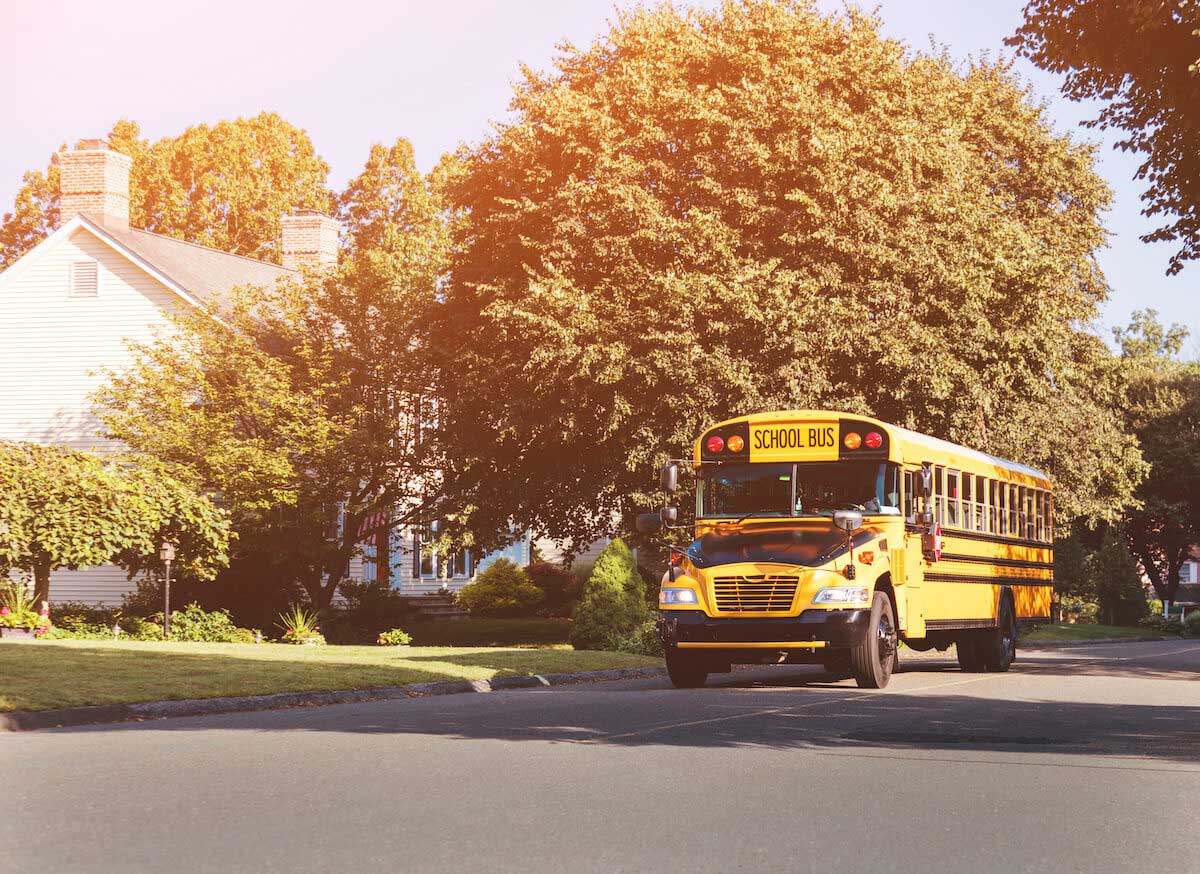 Public school students in 6th–8th grade living in Crystal Falls will be zoned to Running Brushy Middle School or Leander Middle School.
Running Brushy Middle School
Running Brushy Middle School (RBMS) is located right next to Knowles Elementary. The 13:1 student-to-teacher ratio is lower than the 15:1 state average.
The library at RBMS is a great place for students. With access to e-books and physical books, students have access to read about a vast array of subjects. The RBMS Library is active on Twitter and provides book recommendations throughout the year.
There are 14 clubs and student organizations at Running Brushy Middle School. Students can get involved by joining a myriad of options such as the Minecraft club, Step Team, or Book Club.
The campus has an active student-run website, RBMS Cougar Media, that features a student podcast, student articles, and student news.
The Running Brushy Middle School Cougars athletic programs have many opportunities for students as well. Girls can participate in volleyball, cross country, basketball, track, or soccer. Boys' sports include football, basketball, track, cross country, and soccer.
Students at RBMS have so much to look forward to with all of the exciting connections and possibilities on campus.
Leander Middle School
Leander Middle School (LMS) is about four or five miles from most homes in the Crystal Falls community, located to the north along US-183. It has a 13:1 student-to-teacher ratio.
The school has seven clubs and organizations as well as a fine arts program. Whether your student enjoys video games, wants to be a part of the student council, or is excited to participate in the school play, there is something for everyone. The fine arts program includes art, band, choir, dance, and theater arts.
LMS has an athletic program featuring sports that include girls' volleyball, boys' football, and girls' soccer. 6th-grade students are invited to take part in the LMS pre-athletics program. This program prepares students for 7th/8th-grade sports teams and teaches them foundational skills, teamwork, discipline, and perseverance. In addition, all students have access to the Life Fitness class to learn the benefits of making healthy choices.
There are also counseling services, a health clinic, and a library on campus. Students can make appointments with their counselors online, and families can track student achievement 24/7 via the Home Access Center.
If your student is zoned to Leander Middle School, rest assured that there are plenty of opportunities for your student to get involved and succeed in their educational pursuits.
Leander High School
Leander High School (LHS) serves 9th–12th-grade students living in Crystal Falls and is located even closer than Leander Middle. LHS boasts a 10/10 score for college readiness on GreatSchools and has a 99% 4-year high school graduation rate. LHS has a 14:1 student-to-teacher ratio and about 94% of teachers have 3 or more years of experience.
There are over 45 different clubs and student organizations on campus. If your student is looking to get involved, check out the Air Force ROTC, Jazz Ensemble, Model UN, Public Speaking Club, and many more. With a variety of opportunities to engage in service, academics, and fun activities, there is something for everyone.
LHS offers some excellent athletic opportunities including golf, wrestling, and powerlifting. The Leander Lions have won championships in girls' softball, girls' golf, and more!
Leander High School's Fine Arts program includes art, band, choir, dance, and theater arts. Students can audition for the Blue Belles dance team or take part in the school play.
When it comes to academics, LHS has a number of advanced programns available. Students can enroll in AP classes, Career and Technical Education programs, or the International Baccalaureate Diploma program.
The College and Career Center provides a great deal of information for parents and students. Students can learn about internships, summer camps, and enrichment opportunities, as well as an incredible number of scholarships. Through the College and Career Center, LHS students can explore colleges and military opportunities, receive Austin Community College dual credit, and go on excursions to different businesses for a "day in the life of…" experience.
The education at Leander High School is tailored to give students everything they need for future success.
Crystal Falls and Leander ISD
The partnership of Crystal Falls and Leander ISD is part of what makes Crystal Falls a great master-planned community near Austin. Students at each grade level have a variety of opportunities to get involved. From joining clubs to becoming a school ambassador or participating in athletics, students can do it all.
Crystal Falls is ready to welcome you home. Call The RealFX Group at (512) 956-7390 to contact an experienced local real estate agent and let us help you find your dream home in Crystal Falls today.