Cypress TX Housing Market Statistics
Posted by Texas Real Estate Source on Tuesday, March 7, 2023 at 11:24:30 AM
By Texas Real Estate Source / March 7, 2023
Comment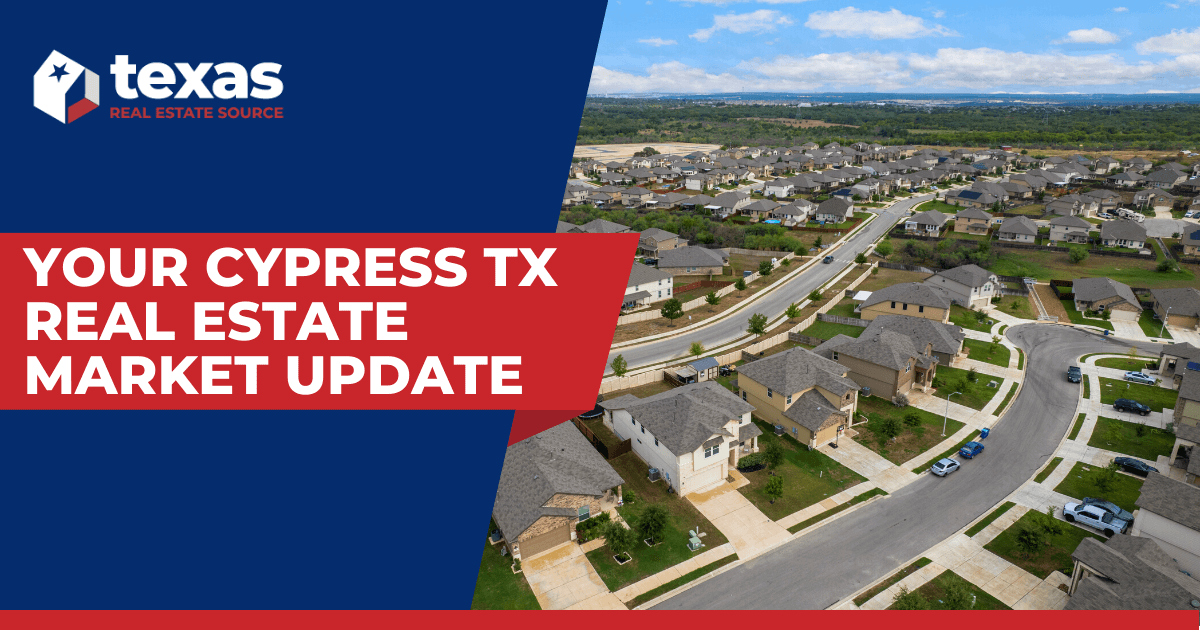 Cypress Market Update - February 2023
(Housing data obtained from the Houston Association of REALTORS®)
In February 2023, there were 984 active listings in Cypress, TX, a decrease from the previous month. The number of pending listings at the end of February was approximately 385, an increase from the end of January.
Cypress is still very popular compared to other Houston suburbs, even though there are many more active listings than just a year ago in February 2022. Since the previous month, there has been an increase in the number of homes sold in February 2023, with 213 closed listings. This month, the median sales price reached $335,000, a slight increase from the previous month.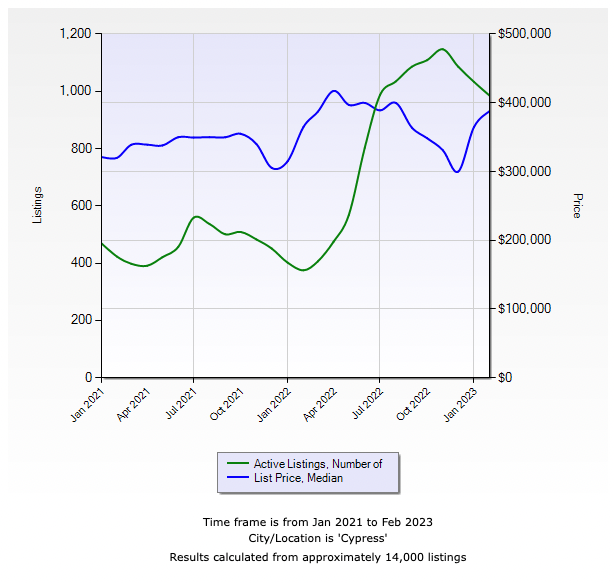 The average days on the market remain relatively unchanged from last month, with homes spending an average of 59 days on the market. On average, homes that closed during the month sold for 97% of the original listing price, so buyers can expect the listing price to reflect reasonably close to what they can expect to pay. But the number of active listings keeps increasing, so sellers will still be under pressure.
Currently, Cypress has roughly 2.8 months' worth of inventory available. Four to six months of inventory generally indicates a balanced real estate market, so the current market is still considered a seller's market, even if it may not feel that way to some sellers, given the comparatively frantic pace of the market in the previous two years. That metric is essential to remember when you're house-hunting or considering selling your Cypress, TX, home.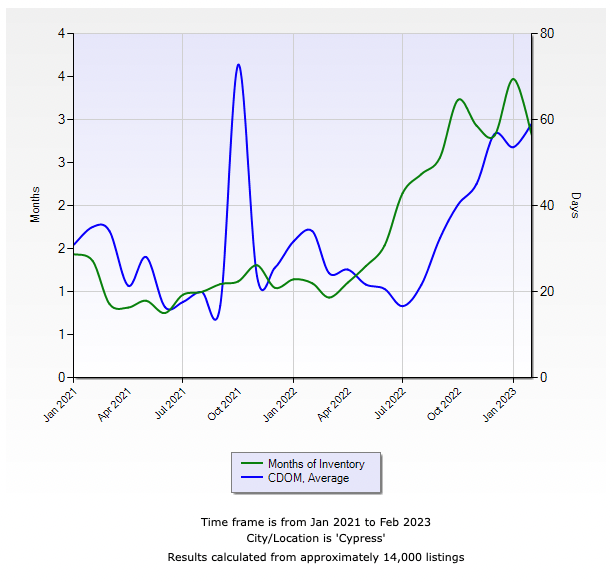 What to Expect from the Cypress, TX Real Estate Market in the Coming Months
Despite current economic pressures, Cypress remains a very attractive location for homebuyers because of its popular schools, convenient location, and abundant amenities. As the housing market in Houston continues to expand, Cypress is likely to remain one of the most popular places to buy a home in the Houston metro area.
After looking at the most recent data, we think the market will stay strong and active over the next few months, which will continue to help sellers.
Stay Up-to-Date on the Cypress, TX Real Estate Market With Texas Real Estate Source
The ever-changing real estate market makes it hard to keep up with recent trends. Check back or call Texas Real Estate Source to learn about the latest changes in the real estate market. By getting a free market analysis from Texas Real Estate Source, you can get an accurate estimate of your home's value and make informed decisions. Whether you're looking to buy or sell a property, staying up-to-date on the real estate market trends is crucial for success.