Best Jobs in Dallas-Fort Worth: 2023 Work Opportunities & Economic Guide
Posted by Texas Real Estate Source on Monday, September 19, 2022 at 2:01 PM
By Texas Real Estate Source / September 19, 2022
Comment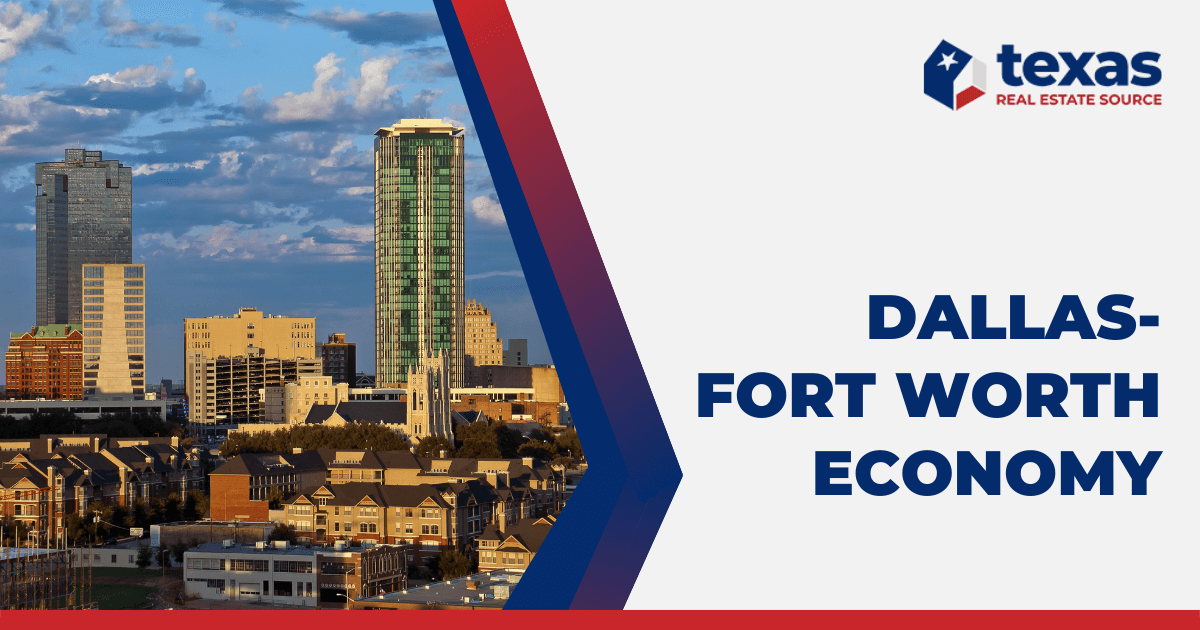 The DFW economy is going strong and growing fast. If you're wondering if the Dallas-Fort Worth area can support your professional goals, you'll be pleased to know that many economic opportunities are available in this booming metroplex.
The GDP between the city of Dallas, the city of Forth Worth, and all of their surrounding cities exceeded $600 billion in 2020, making it one of the largest economies in the world. The DFW area has been home to thriving industries and a solid base of employers for decades. Companies moving to Texas from California and other states have further stoked Dallas's economic growth. Learn about the top employers and economic indicators to discover what exciting possibilities await you in Dallas-Forth Worth.
Top Employers in Dallas-Fort Worth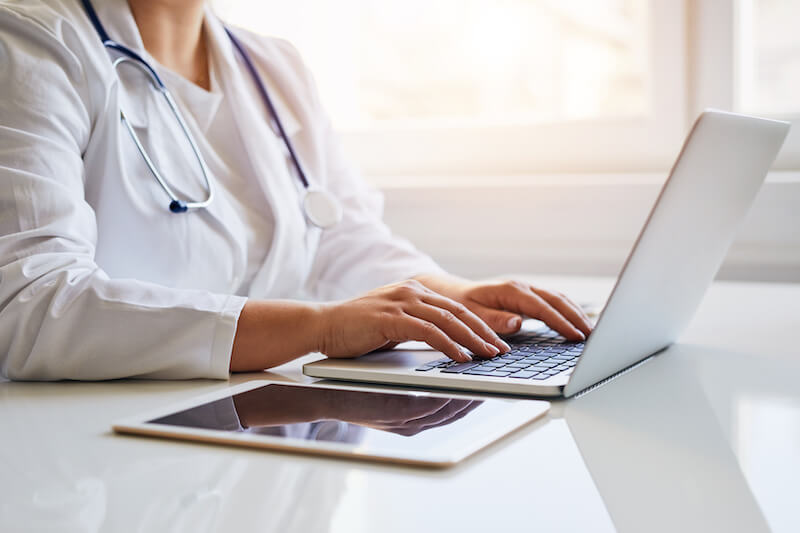 Of the many benefits of living in the Dallas - Fort Worth Metropolitan area, one of the biggest draws is the broad array of top companies to work for. The Dallas - Fort Worth area has the 3rd highest concentration of Fortune 1000 companies in the U.S, behind only New York and employers in Houston. Dallas - Fort Worth also has the 3rd largest number of Fortune 500 companies, with 22 Fortune 500s in the area. Spread out throughout Dallas, Fort Worth, and the city of Arlington, here's a look at some of the area's top employers.
American Airlines - Founded in 2013, American Airlines is one of the world's largest airline companies, with over 6,700 daily flights to over 350 destinations worldwide. American Airlines is headquartered in Fort Worth, Texas, and is one of two major airlines headquartered in the Dallas - Fort Worth Metropolitan Area. American Airlines has over 133,000+ employees, with around 54,500 professionals working at the corporate headquarters. American Airlines has tons of employment opportunities throughout the corporate office, as well as the local DFW International Airport.
Baylor Scott & White Health - Formed in 2013 with the merger of Baylor Healthcare System and Scott & White Health, Baylor Scott & White Health has one of the largest healthcare systems in Texas. Baylor Scott & White Health has over 52 hospitals, many of which have Levels I - IV trauma centers. Baylor Scott & White Health has headquarters in Dallas and employs over 49,000 professionals throughout the state.
Texas Health Resources - Along with Baylor Scott & White, Texas Health Resources is considered one of the nation's largest non-profit health organizations. Texas Health Resources has over 14 hospitals and is headquartered in the city of Arlington. Texas Health Resources employs around 19,230 workers in healthcare and administrative fields, making it one of the area's largest employers.
ExxonMobil Corporation - Commonly known as Exxon, ExxonMobil is one of the world's largest public oil and natural gas conglomerates. ExxonMobil has over 21 oil refineries producing up to 4.9 million barrels daily. This top energy sector employer has over 63,000 employees in total, with between 1,000 and 2,000 in DFW.
Texas Instruments - Texas Instruments is a global semiconductor design and manufacturing company that produces a wide variety of technology devices. They have been in operating in Dallas since 1930, employing more than 30,000 people globally.
Additional Large Companies in Dallas-Fort Worth
AT&T
Tenet Healthcare
Affiliated Computer Services
Essilor USA
Brinker International
Southwest Airlines
IYG Holding Company
Dallas-Fort Worth Economy Facts & Figures
Dallas-Fort Worth continues to draw in an impressive array of corporate headquarters moving to Texas, which is one of the many reasons the Dallas - Fort Worth area is attracting more working professionals than ever before. The average Dallas-Fort Worth unemployment rate is around 4%, significantly lower than the national average of around 6.0%.
The Dallas - Fort Worth area has a diverse economy, with gainful employment in hundreds of different fields, ranging from healthcare and research to telecommunications and technology, and nearly everything in between. Dallas - Fort Worth has an incredible local economy, heavily contributing to Texas' state economy. Texas has one of the largest GDPs of any state in the United States, second only to California, with a gross state product of $2.0 trillion as of 2021. Dallas - Fort Worth's dynamic workforce is one of the many reasons Texas has such a thriving state economy. It will continue to grow as the area attracts more top-tier professionals.
Dallas-Fort Worth Industries
Dallas - Fort Worth is one of the most economically diverse metropolitans in the nation, with higher salaries than the national average and a lower cost of living than other cities its size. The average professional has a median salary of $54,747, with an annual growth of 4.12%. To put this into perspective, the national median salary is $41,535 annually.
Not only do area residents have higher paying salaries, but they also have more economic opportunities than in most other metropolitan areas. In Dallas alone, there are over 679,000 employed professionals from ages 18 - 65+ in many different industries, including the private and public sectors. While the Dallas - Fort Worth area supports many different industries, some of the most dominant industries in the area include healthcare, retail, manufacturing, and professional, scientific, and technical services.
Top Industries in Dallas-Fort Worth
Healthcare & Social Assistance
Telecommunications
Financial Services
Military Defense
Retail
Construction
Science & Technology
Education & Research
Oil & Gas
Manufacturing
Aerospace & Aviation
Within the telecommunications field, the Dallas - Fort Worth area is home to major corporations, such as Verizon and AT&T, making it one of the largest employers within the telecommunications field. Dallas - Fort Worth is also the home to American Airlines and Southwest, some of the largest airline companies in the nation. Education is another industry in the area, from the public school systems to universities, including the University of Texas at Dallas and Texas A&M University.
Navigating the DFW Economy
The Dallas - Fort Worth Metropolitan area has shown exceptional growth that's expected to last. With more and more significant corporations setting up headquarters in the Dallas - Fort Worth area, more professionals will be moving to DFW in pursuit of upward mobility within their desired fields. As the area's local economy grows, the Dallas - Fort Worth area will cement its status as one of the United States' premier metropolitan areas.