Should You Downsize Your Home for Retirement? 10 Things to Consider
Posted by Texas Real Estate Source on Thursday, May 25, 2023 at 1:24:47 PM
By Texas Real Estate Source / May 25, 2023
Comment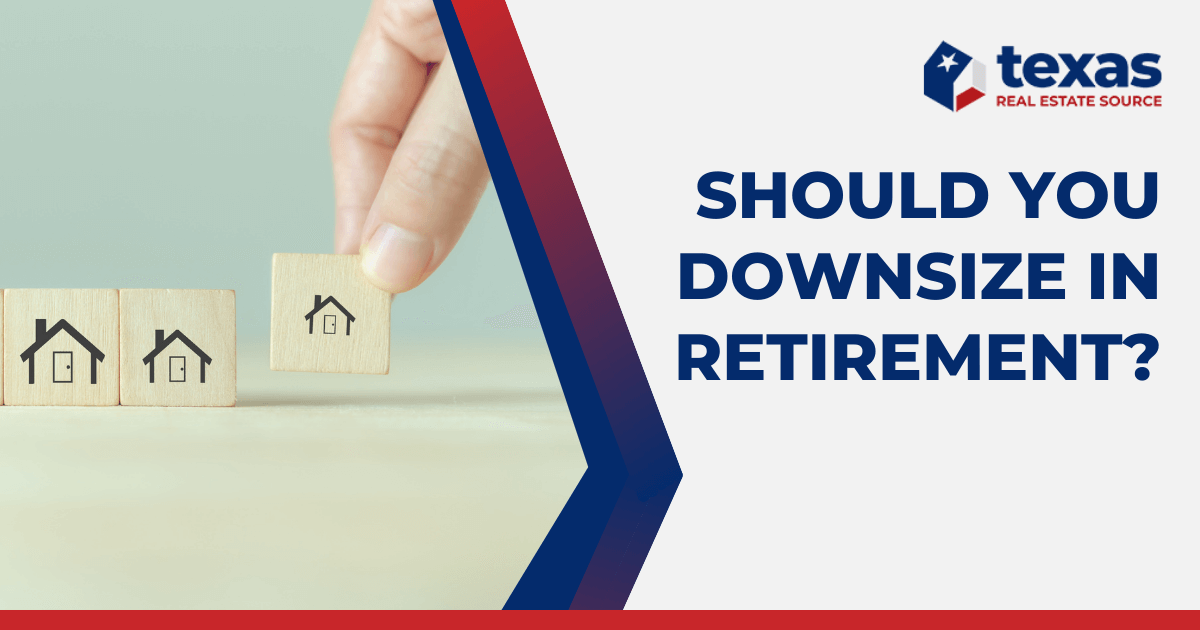 Retirement is a time for rest and relaxation, but that doesn't mean it's easy to make the transition. For many retirees, downsizing can seem like an overwhelming prospect—moving from a house full of memories to a smaller space with fewer possessions.
But the benefits of downsizing in retirement can be worth the effort. Consider this: if your old home was an overstuffed suitcase, then downsizing in retirement could be like unzipping it and taking out only what you need for your next journey.
It could be just the beginning of a new adventure filled with possibilities.
Downsize Your Bills with a Smaller Home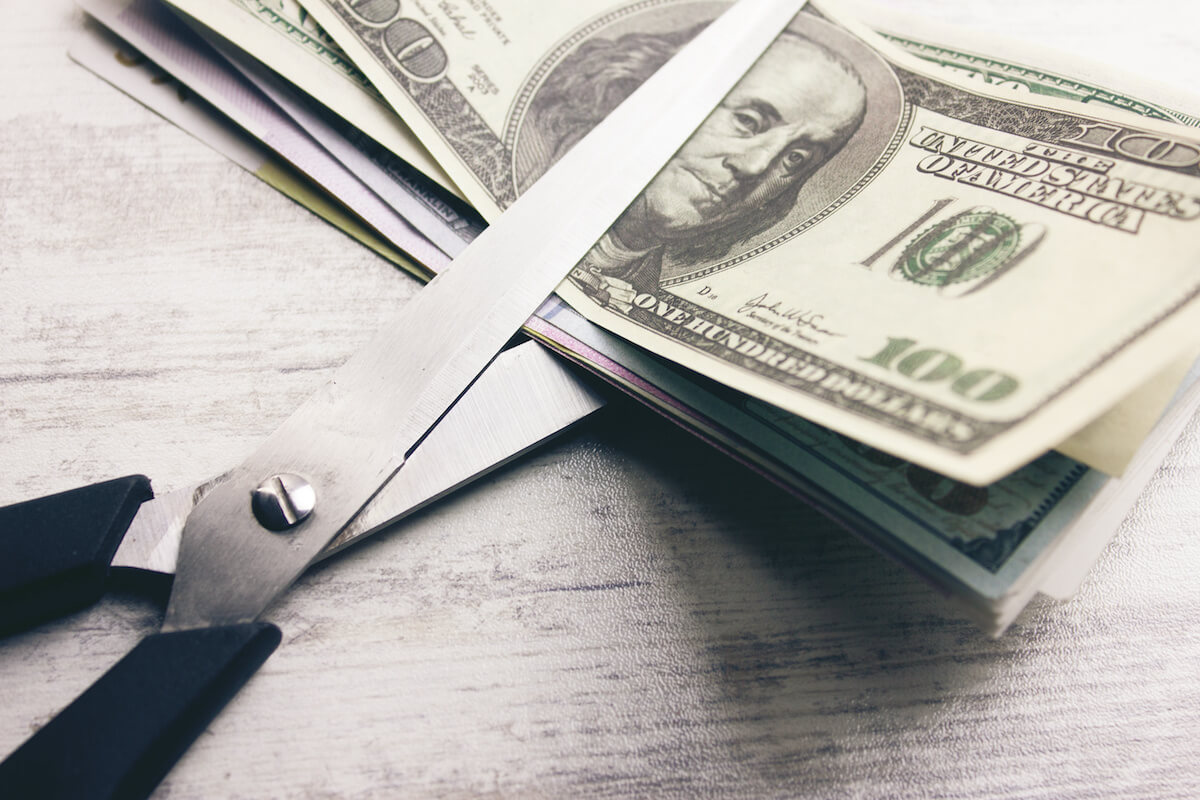 By opting for a smaller abode, you can pocket plenty of pennies on your monthly payments. Moving to a smaller home could mean lower mortgage costs, property taxes, and homeowners insurance premiums, among other benefits.
While size isn't everything when it comes to home prices, as many luxury condos can attest, it's true that, in general, smaller homes are more affordable. Taking out a smaller loan means paying less each month, and you'll have the proceeds of your current home to put down a larger down payment to potentially reduce your interest rate. The home's assessed value also plays into property tax bills, so your annual taxes will typically be lower in a smaller house.
Homeowners insurance is affected by several factors, including location and homeowner credit history, but one such factor is square footage. Since larger homes cost the insurance company more money and materials to replace, they have higher premiums than smaller homes.
When selling a larger, more expensive home in favor of a smaller, more affordable home, having significant equity or owning it outright means there will likely be money left over. This money can then be put towards investments or other expenses in retirement.
Plus, you'll spend less energy heating and cooling a smaller space, so those utility bills are also likely to be much lower.
All this adds up to substantial savings every month, which is especially important if you're planning on retiring with a fixed income.
Save Time on Maintenance
With less space to maintain, both inside and out, retirees can spend more time being active and enjoying life without having to worry about tedious upkeep chores. This is true both of small single-family homes and housing options like townhomes and condos. However, there are additional benefits to choosing a condo or an HOA neighborhood that includes home maintenance in its dues.
Living in a condo can free up your time so that you don't have to worry about exterior maintenance, letting you focus on what matters most in retirement. Condo owners don't own the exteriors of their units, so it's not their responsibility. While they do contribute money toward its upkeep in the form of COA dues, the expense is shared among all residents.
Condo communities also often come with amenities such as pools, gyms, or even parks that provide entertainment options within a convenient distance of residences. Plus, many condos offer desirable security features like gated entryways or cameras.
If you downsize to a townhouse or a smaller home, you'll still have less yard space to worry about, and hiring a service to take care of it for you will be less expensive. You'll also have the benefit of having more control over your home's exterior. The best option for your retirement depends on your individual preferences.
Reduce the Stress of Clutter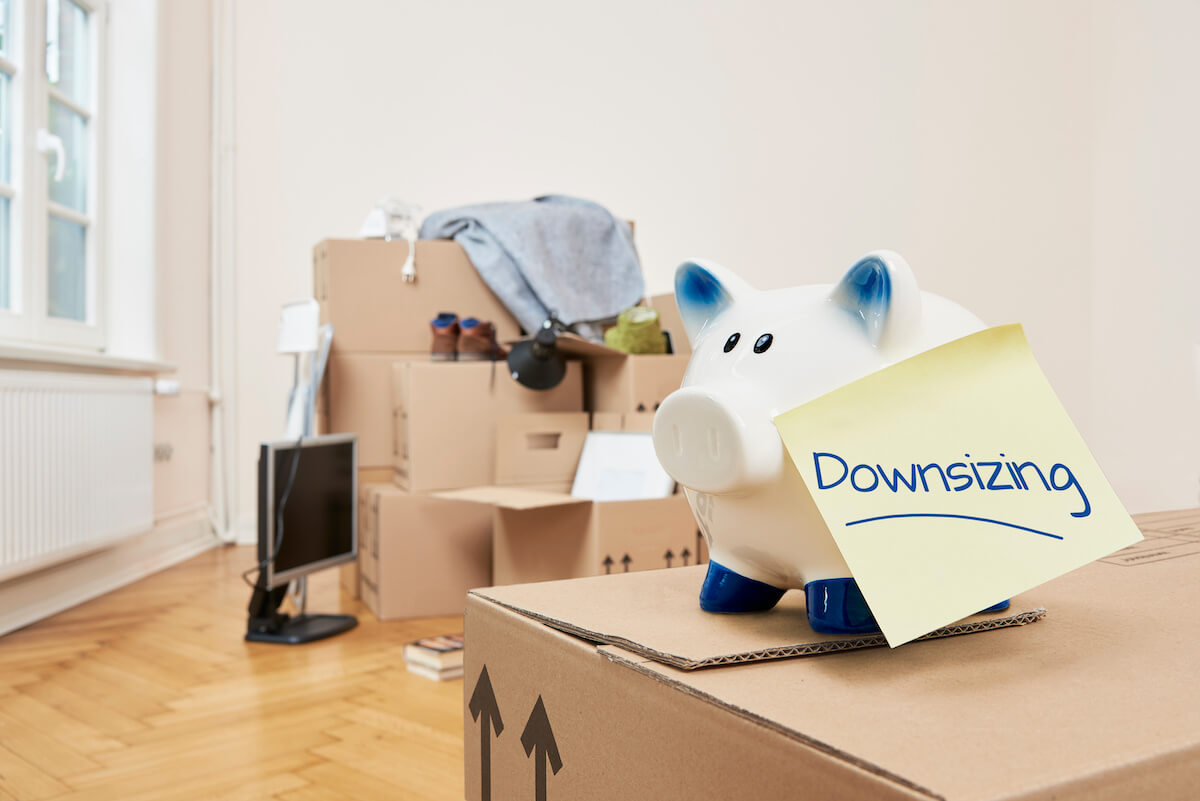 Letting go of clutter can be an empowering experience that reduces stress and provides a sense of freedom to enjoy life without the burden of excess. Downsizing in retirement is an ideal way to achieve this, as it intrinsically encourages you to get rid of things you no longer need or don't use.
Moving into a smaller home can be daunting at first, but when done right, it can provide the perfect balance between comfort and minimalism.
By removing physical clutter from our lives, we can gain greater clarity and focus on what truly matters. With less stuff taking up your time and energy, you'll have more time for personal growth, relationships, hobbies, or any other pursuits important to you.
Reasons You Might Not Want to Downsize
Many people may choose not to downsize in retirement due to a variety of factors. Having less space for valued possessions can be an obstacle, as well as the stress and expense associated with moving. Additionally, making such a drastic lifestyle change can be difficult to adjust to for some retirees.
Less Room for Valued Possessions
When downsizing in retirement, it can be difficult to part with valued possessions. Digitizing photographs, VHS tapes, CDs, books, and other media allows you to keep the memories without the extra bulk. This even applies to physical objects like shirts and furniture—ask yourself whether the object itself is what's important, or if it's the memory associated with looking at it. If all you want is the memory, you might consider whether a photo of the object will serve just as well. The space you save can be reallocated toward the physical things that you truly wish to keep.
Digitizing photos and other media is an easy process that offers a variety of advantages:
It can help preserve precious memories by making them more accessible
It makes photos easier to share with family and friends
Digitized photos are less vulnerable to deterioration or damage over time and can be safeguarded with multiple identical copies
Photos take up much less space when they're digitalized, giving you access to the memory but not taking up valuable real estate on your walls or shelves
In sum, snapping pictures and digitizing photographs gives retirees the ability to keep their memories without all of the physical objects taking up space in their homes.
Stress and Expense of Moving
Moving can be overwhelming and expensive, so it's important to plan ahead and take care of yourself during the transition.
There are many costs associated with buying or selling a home, such as closing costs, agent fees, movers, and more. It's also emotionally taxing to leave behind a beloved home filled with memories.
Thinking ahead about how to handle these stressors will allow you to make the move easier on yourself. Consider doing research online for tips on packing your possessions securely and hiring reputable movers who understand the importance of taking care of your items.
Additionally, practice self-care during this time by allowing extra time in your moving schedule for rest and relaxation.
Lifestyle Changes
Downsizing in retirement certainly requires some adjustments, as the smaller home will require reshuffling of daily habits and routines. A move may mean leaving behind existing social circles and making new friends in the new area. You'll have to learn how to navigate a new area and its stores, restaurants, and roads. It also means less storage space, which may mean downsizing belongings or donating them, and staying on top of shopping habits and home organization.
Despite these changes, however, moving to a smaller home can also bring its own rewards. Downsizing in retirement can provide fresh opportunities for exploring hobbies, interests, and places that you couldn't before.
Ultimately, downsizing in retirement is an opportunity for growth while embracing change at the same time. Adjusting to a new place can be exciting, even if it means saying goodbye to your familiar surroundings and lifestyle.
Options for Downsizing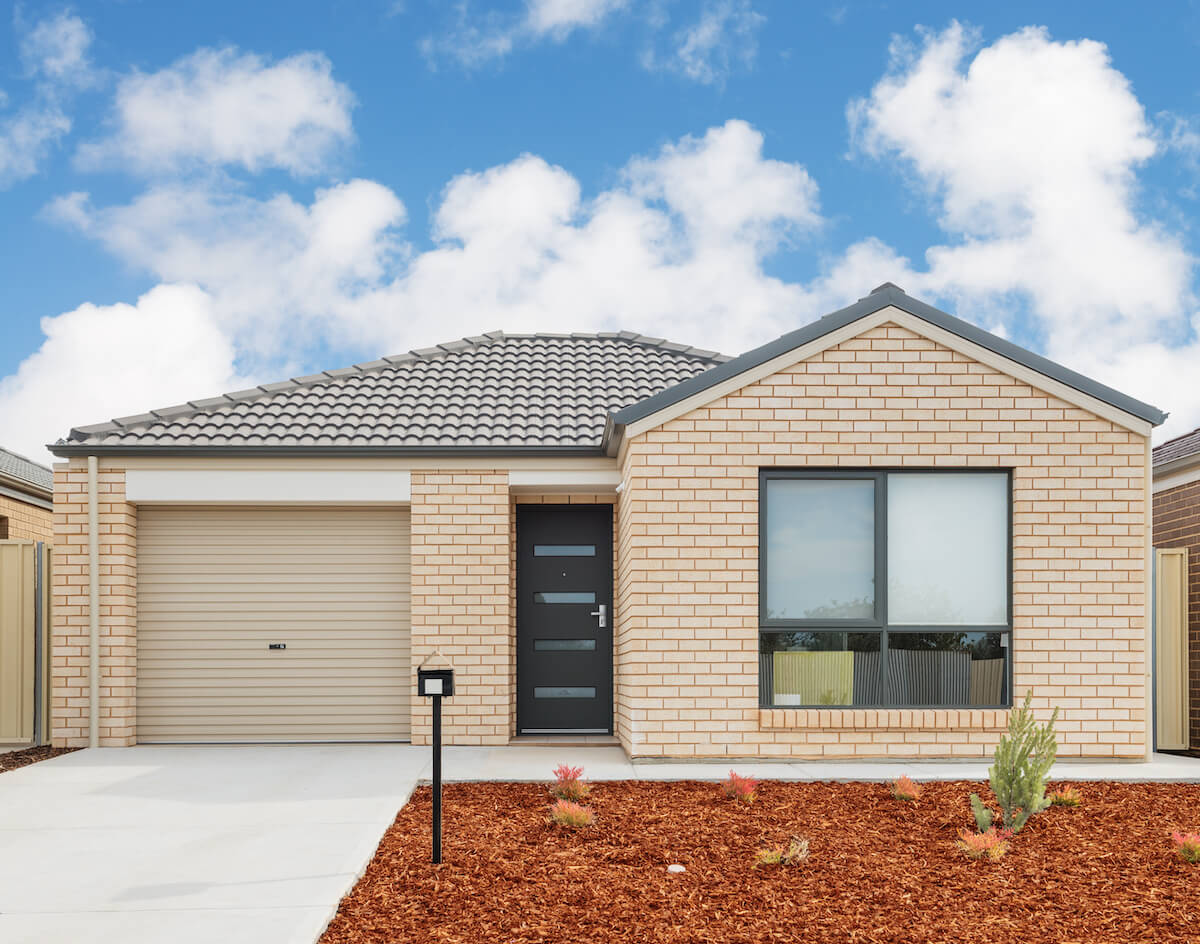 Downsizing in retirement is a popular choice, and there are many options available to those looking to make the transition.
55+ communities offer age-restricted housing for those over fifty-five years of age. (However, you might not even have to wait that long—check the rules for the 55+ community you're interested in.)
Townhomes and condos are other popular options that can provide a sense of community while still allowing for independence. Selling your home and renting during retirement is an option that offers flexibility in terms of location and cost.
If you're up for an adventure, you might not downsize to a traditional home at all. Tiny homes, RV living, and living on boats are all options on the table.
55+ Communities
Embracing the transition to a smaller home in a supportive community can bring a sense of freedom and joy in retirement. Many 55+ communities in Texas are built with downsizing homebuyers in mind, offering options like patio homes and zero-lot-line homes. Often, the community HOA also takes care of exterior maintenance. Downsizing into an active adult community offers several advantages to retirees, such as reduced costs associated with owning and maintaining a larger home, convenient access to desirable amenities, and ready-made social groups of similar-age peers.
Opportunities for social connection within the community and new friendships through shared activities and interests are one of the main reasons 55+ communities are so popular. More time for leisure activities because of reduced housework and yard maintenance and less stress due to living in an environment tailored to meet the needs of older adults are great quality-of-life benefits.
Townhomes & Condos
When it comes to downsizing in retirement, townhomes and condos may be a great option. These types of housing offer many of the same benefits as traditional single family homeownership, but with much less upkeep and maintenance required.
These types of housing typically come with HOAs (Home Owners' Associations) and COAs (Condominium Owners' Associations) that take care of many aspects of maintenance for you, such as landscaping, exterior painting, roof repair, and snow removal. In addition to taking care of these tasks for you, many HOAs and COAs also provide additional amenities close to home such as pools, parks, gyms and more.
For those looking to downsize in retirement with extra conveniences like a pool or gym membership, townhomes and condos are an ideal choice.
Renting
If you're looking to avoid the responsibilities of homeownership while still having access to amenities, renting could be the way to go.
Renting vs. buying can provide a number of benefits in retirement:
No maintenance requirements—even interior maintenance is covered
In some areas, long-term renting is more affordable than a mortgage
Flexibility to move on a short timeline without worrying about selling
Access to amenities without upfront costs
Option to try out different neighborhoods or lifestyles without a long-term commitment.
So, renting can give you the freedom to explore and enjoy your retirement without the burden of owning a home.
Adventurous Options
Experience the freedom of retirement with a less traditional option like tiny homes, RVs, and boats!
Living "on the road" has become an increasingly popular option for retirees looking to downsize in retirement. They offer a sense of excitement and provide many of the same benefits as traditional downsizing, such as lower costs and a minimalist lifestyle. These options allow retirees to explore different parts of the country or even other countries without worrying about long-term commitments.
With so many possibilities, choosing one of these adventurous options can be a great way to make the most out of retirement.
Are You Ready for a Fresh Start?
Downsizing in retirement can be a great way to save money and simplify your life. It's important to weigh the pros and cons, however, and decide if it's right for you.
Moving to a smaller home can help reduce bills, maintenance costs, and clutter. On the other hand, there may be sentimental or monetary reasons why downsizing isn't feasible for everyone. Like anything else in life, it's all about finding the balance that works best.
Ultimately, downsizing can be an incredible journey toward creating an enriching retirement experience.
Ready to live your best life in Texas? Call The RealFX Group at (512) 956-7390 to contact an experienced local real estate agent who can help you discover the Texas home of your dreams.