Easton Park Neighborhood Guide: Where Should You Live in Easton Park Austin?
Posted by Texas Real Estate Source on Thursday, November 3, 2022 at 3:37 PM
By Texas Real Estate Source / November 3, 2022
Comment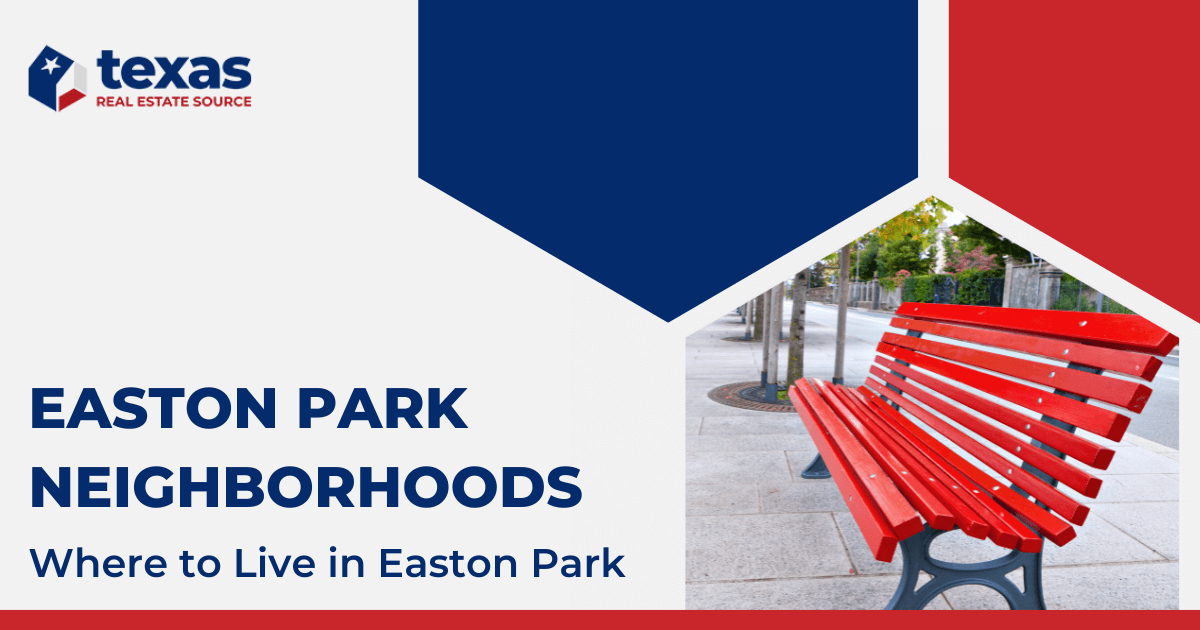 The master-planned community of Easton Park embodies everything cool and exciting about living in Austin. Live music, food trucks, hike and bike trails, and plenty of outdoor recreation are all just steps away from the front doors of the homes in Easton Park.
Located roughly 12 miles southeast of downtown, the Easton Park community is a collection of seven different sections, each with its own home styles, builders, and distinct neighborhood amenities. From Bryant Park, the community's first built-out neighborhood, to newer areas like Discovery Park and Union Village, Easton Park has homes and neighborhoods to match every lifestyle.
Let's explore the map and discover the unique properties, club-style amenities, and liveable neighborhoods that make Easton Park one of the city of Austin's most exciting places to call home.
Union Park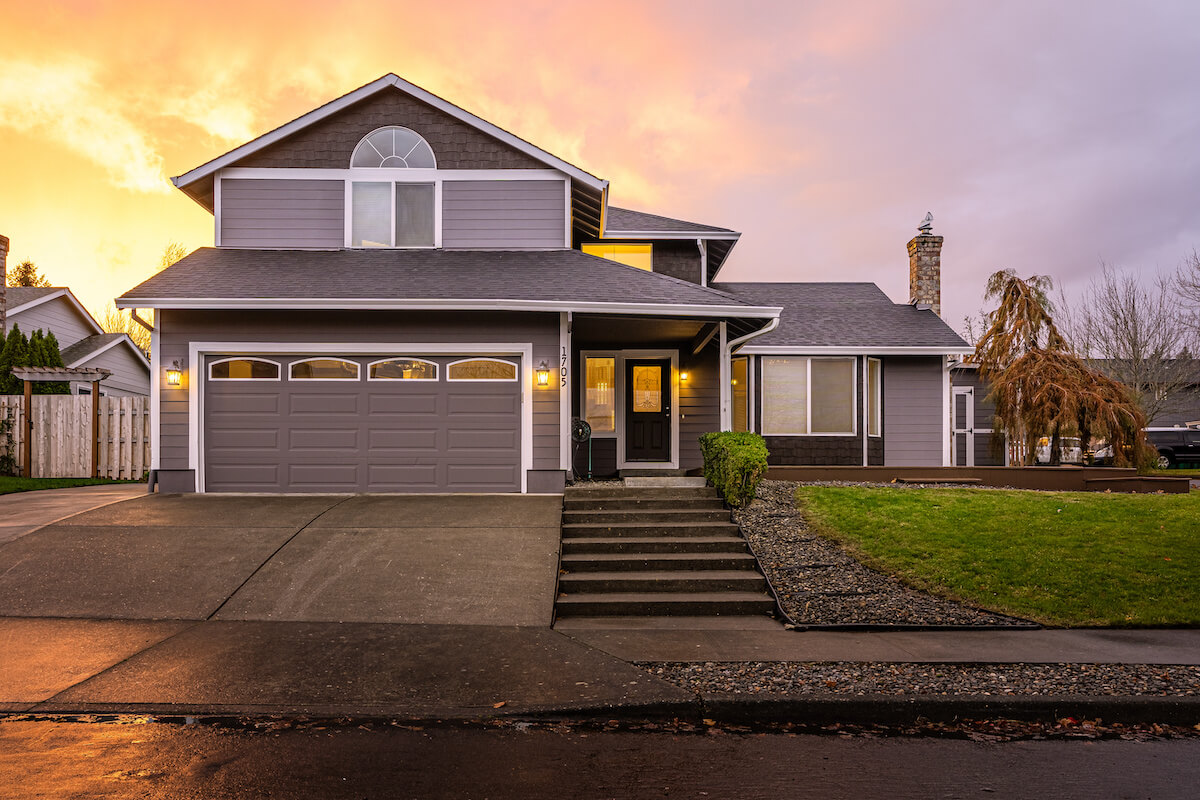 Easton Park's Union Park neighborhood showcases a few hundred homes split across two sections. The Union Park West area features modern single-family construction on 35-foot lots, ranging in size from 1,500 to 2,000 square feet, with two and three-bedroom floorplans. Builder Meritage Homes' Union Park homes for sale include state-of-the-art energy-efficient innovations and are generally priced from the mid $400s.
Brookfield Residential's Union Park East urban-style homes are typically two-story plans featuring two or three bedrooms and alley-facing garages. Built on 30-foot lots, homes here range from just over 1,000 square feet to around 1,600 square feet, priced from the high-$300s.
The Union Park neighborhood is the social hub of Easton Park. At its center is The Union, a 14,000-square-foot community center with next-level outdoor amenities, all just steps away from every front door. Residents gather for Music in the Park concerts, Food Truck Fridays, a daily green market, and many other community events and festivals. The Union also boasts a resort-style swimming pool, a top-notch fitness center, a game room, and an adjacent conference room.
Nearby is Easton Bark, the community's dedicated doggie play area designed especially for furry residents. The dog park features a pooch-friendly obstacle course, shaded rest areas, and special watering stations. Elsewhere in the neighborhood, numerous paved trails weave around Union Park Lake, connecting with nearby green spaces. Newton Collins Elementary School is also within walking distance.
Homebuyers who value living near the best Easton Park amenities and spending quality time with friends and neighbors will find Union Park worth exploring.
Union Village
Across from Newton Collins Elementary School, you'll find the Union Village neighborhood, featuring Easton Park's townhome-style, low-maintenance urban homes from Brookfield Residential builders. Union Village floorplans range from around 1,000 to over 1,600 square feet with two and three bedrooms layouts available. Similar in size, style, and price to properties in Union Park East, homes in the Union Village section of Easton Park typically start from the high $300s.
The Union Village section offers residents convenient access to all the amenities found nearby at The Union community center, including the world-class swimming pools, game room, and fitness center. Union Village homeowners enjoy access to Easton Bark, the community's favorite spot for playtime with your pups. This neighborhood also features a kid-friendly park and playground area with turf-padded pathways and a shaded pavilion.
Easton Park's Union Village neighborhood is perfect for homebuyers seeking Austin townhomes and condos for sale close to schools, parks, and other community amenities.
Discovery Park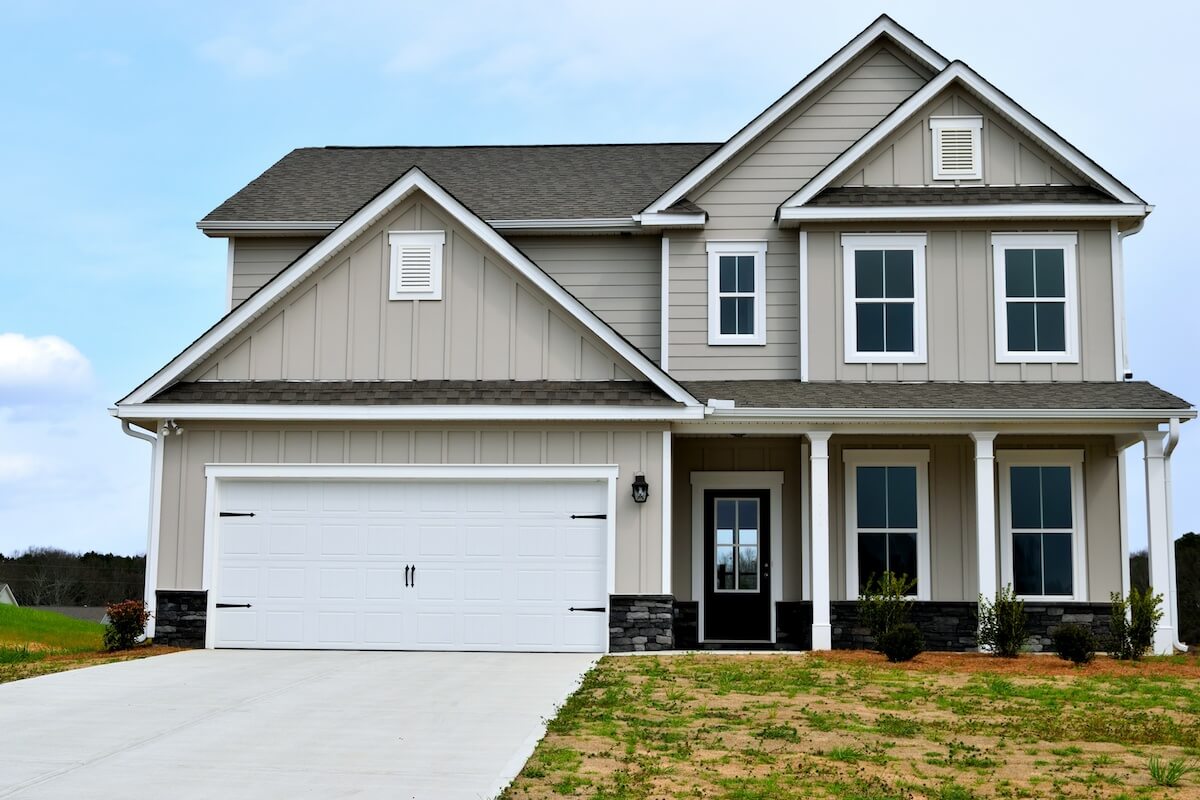 One of Easton Park's newest neighborhood sections is Discovery Park, with around 270 single-family and courtyard-style homes. Among the several Discovery Park builders is Pacesetter Homes, featuring unique courtyard-home floorplans of 2,000 to 3,000 square feet from the mid-$500s.
Another Discovery Park builder is Newmark Homes, boasting energy-efficient construction in various architectural styles, like Craftsman and Farmhouse, with optional garage apartments. Newmark's floorplans range from 1,900 to more than 3,600 square feet, with prices from the high-$500s.
Brookfield Residential's Discovery Park homes include two and three-bedroom courtyard homes from the $400s and larger single-family properties in the high $500s. More Discovery Park builders like Taylor Morrison and Perry Homes offer single-family homes with floorplans ranging up to 3,500 square feet or more. Taylor Morrison models typically start in the low $600s, while Perry Homes' Discovery Park houses are usually priced from the low $800s.
The Discovery Park neighborhood offers those living in Easton Park abundant outdoor adventure opportunities among the numerous heritage oaks planted throughout this section. Folks here enjoy trails, natural areas, and plenty of places to play. This section of Easton Park is also within walking distance of Newton Collins Elementary School.
Kieke Park
On the south side of Easton Park is the neighborhood section of Kieke Park, with courtyard-style houses and single-family homes by top area builders. Brookfield Residential, for instance, features courtyard homes from the mid-$400s, ranging in size from around 1,500 to more than 2,000 square feet. Brookfield's single-family floorplans run from 2,000 to 3,000 square feet, starting in the high-$500s.
Pacesetter Homes' Kieke Park offerings represent unique courtyard models that blend indoor and outdoor living. Priced from the mid-$500s, Pacesetter's floorplans range from around 1,900 to almost 3,000 square feet. Newmark Homes also builds in Kieke Park, with energy-efficient models in a variety of styles. Their courtyard homes feature three, four, and five-bedroom plans as large as 3,600 square feet, generally starting from the high $500s.
Another Kieke Park builder, Taylor Morrison, delivers single-family homes from the $600s. Floorplans feature three to five bedrooms and range in size from 2,000 to more than 3,500 square feet.
The Kieke Park neighborhood boasts plenty of open green space and playgrounds with many kid-friendly features like climbing walls, swings, slides, and a rope cargo net. Miles of paved walking trails connect Kieke Park residents with their neighbors and the community amenities throughout Easton Park.
Skyline Park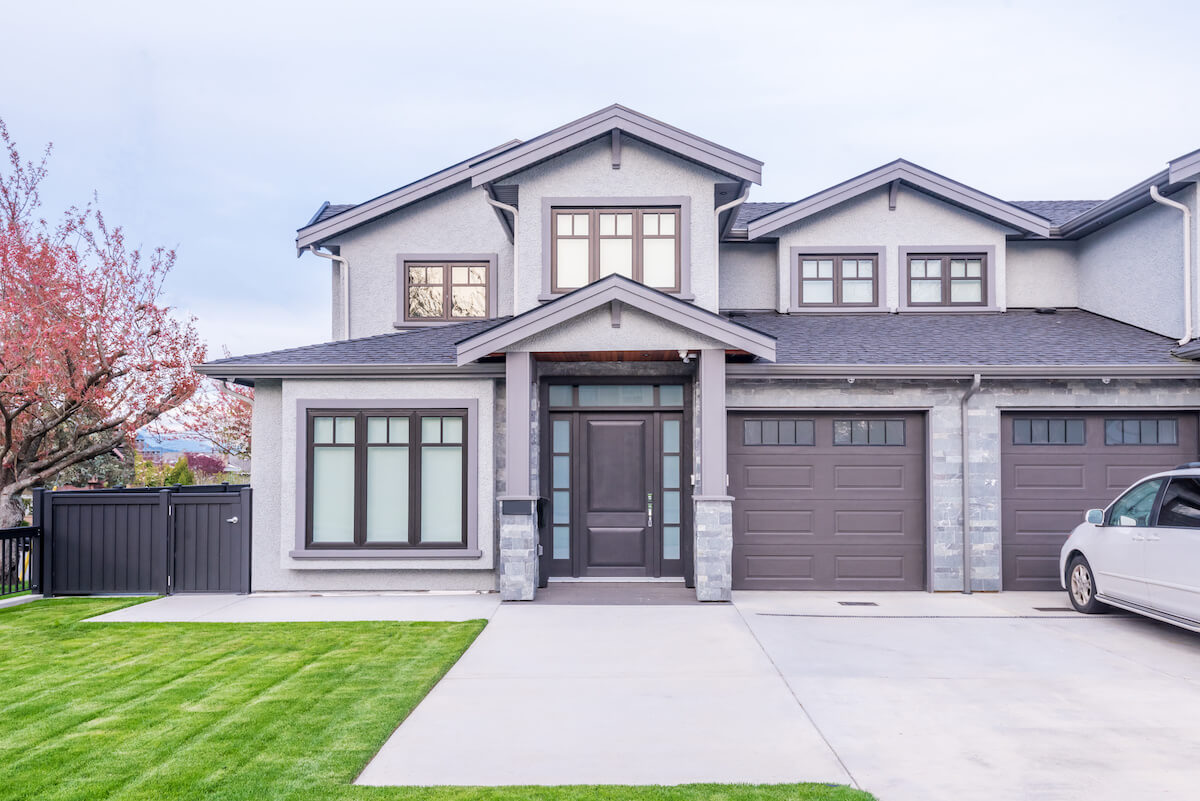 As its name suggests, Skyline Park is located on the highest elevation in Easton Park, providing residents of this Austin master-planned community with a scenic view of Austin's distant skyline. Approximately 60 acres in size, this section near Easton Park's west side has room for about 500 homes.
Builders in Skyline Park, like Taylor Morrison and Pacesetter Homes, offer a variety of styles, floorplans, and prices. Pacesetter's courtyard homes are typically three-bedroom models ranging from 1,900 to almost 3,000 square feet, usually priced from the mid-$500s. Taylor Morrison's three-to-five-bedroom single-family homes in Skyline Park run 2,000 to 3,500 square feet, with prices starting in the low $600s.
The Skyline Park neighborhood boasts a 21-acre signature park, several smaller pocket parks, a couple of kid-friendly playscapes, and a wet-and-wild splash pad. Tree-lined trails connect the parks and play areas while providing plenty of room for walking, jogging, and enjoying the scenery. In addition, several paved trails lead from the residential area to Skyline Park's many outdoor amenities and neighborhood facilities.
Knob Hill
Easton Park's Knob Hill neighborhood features over a hundred homes located near the northern reaches of the community, just across William Cannon Drive from the Union Park neighborhood.
Homes from Knob Hill builders represent a variety of architectural styles, sizes, and prices. Floorplans range in size from 1,800 to more than 2,500 square feet, with prices from the high-$500s to the mid-$700s.
Among the defining features of the Knob Hill neighborhood is its namesake hilltop park with the locally-famous Easton Park Trolley. Once one of Austin's downtown 'Dillo shuttles, the trolley has been repurposed as an interactive playscape that serves as a focal point for fun in the Knob Hill neighborhood. Almost 30 acres of parks and open green space connect with hiking and biking trails in the area.
Bryant Park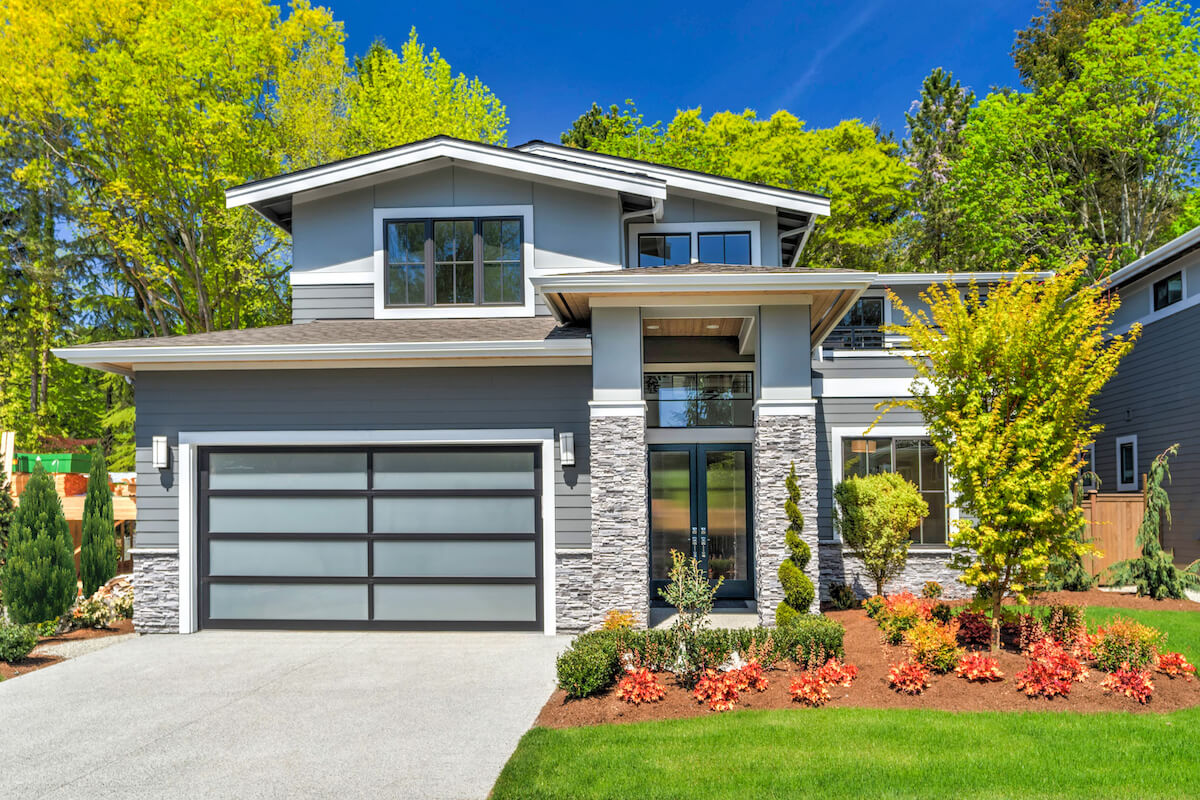 Easton Park's first neighborhood section is Bryant Park, located in the northwest corner of the community. Here, Bryant Park builders have constructed about 175 single-family homes in various styles and sizes, with properties listed from the mid-$500s.
At the heart of the Bryant Park neighborhood is its three-acre signature park. It features the popular Great Lawn open space, a large covered pavilion, and a well-appointed playground area. Bryant Park residents enjoy movie nights in the park, regular outdoor music events, and simply spending some quality time playing fetch with their favorite furry friends. The Bryant Park Pavilion and amenity area are also available for private functions.
A favorite of kids here in Bryant Park is the trike track, where the little ones can spend all afternoon racing and riding while parents enjoy some rest and relaxation in the nearby hammock garden.
Easton Park Austin Lifestyle
Prospective homebuyers touring the Easton Park subdivision on Austin's southeast side will find various properties from some of the area's top builders. Featuring an eclectic mix of single-family homes and urban-style townhomes, Easton Park construction sets the bar for energy efficiency and sustainable homebuilding. The most recent new construction homes in Easton Park come outfitted with Tesla Solar Roofs and Powerwall systems, many with integrated EV charging stations.
But Easton Park is much more than a model for environmental stewardship. Seven different neighborhoods here offer residents an abundance of unique amenities and conveniences. The centerpiece of the community's social scene is set at The Union, with its vacation-quality swimming pools, state-of-the-art fitness facilities, and various outdoor gathering spaces. Jogging trails and paved pathways throughout the community connect residents with numerous parks, playgrounds, and pet-friendly play areas.
If your idea of living the Austin lifestyle includes enjoying special moments with friends and neighbors, spending quality time playing with the family, or just enjoying a peaceful sunset jog, you'll find all this and more in your own backyard in Easton Park.
Ready to live your best life in Easton Park? Call The RealFX Group at (512) 956-7390 to contact an experienced local real estate agent today and let us help you discover the perfect Easton Park home.