Elements at Viridian: 55+ Community Living in Arlington Texas
Posted by Texas Real Estate Source on Thursday, October 6, 2022 at 2:46 PM
By Texas Real Estate Source / October 6, 2022
Comment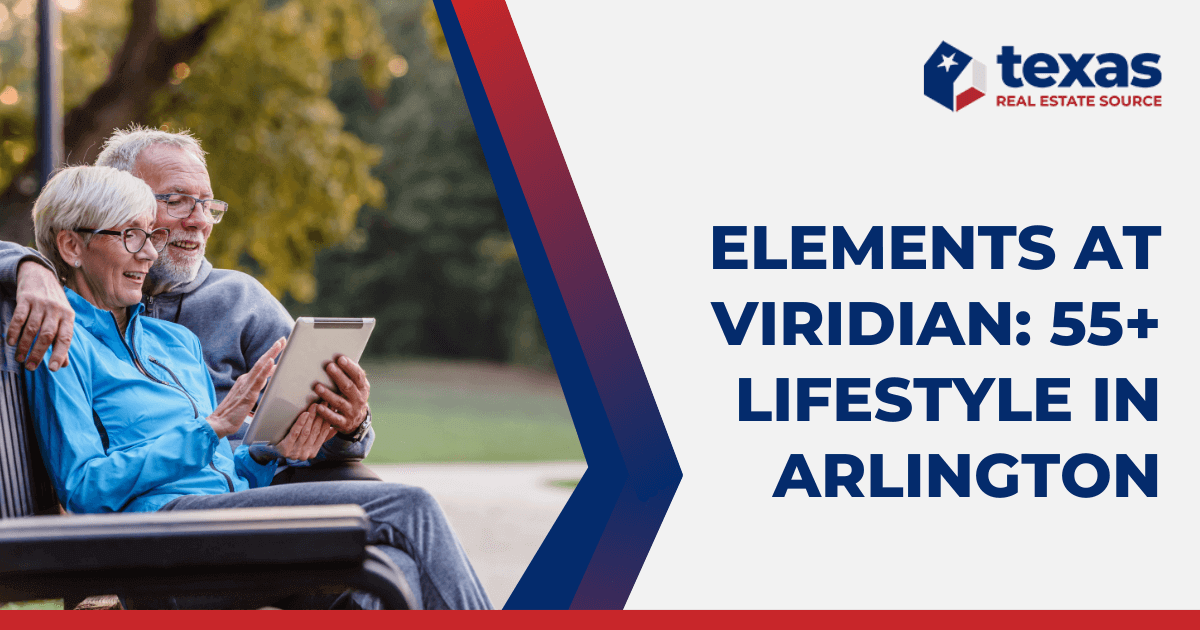 Elements at Viridian is redefining the way you look at active adult communities. Nestled in the heart of the Dallas-Fort Worth metroplex, the homes in Viridian create a unique, resort-style community spread over 3,000 acres of land that includes 5 major lakes, prairies, rivers, and streams. Designed with active adults in mind, Elements, a 55+ community located within Viridian, offers amenities such as the state-of-the-art Magnolia Lifestyle Center as well as seamless access to all of Viridian's amenities, including parks, trails, and event centers. Come and see why your best years are ahead of you within this active and vibrant community.
Amazing Amenities for an Active Lifestyle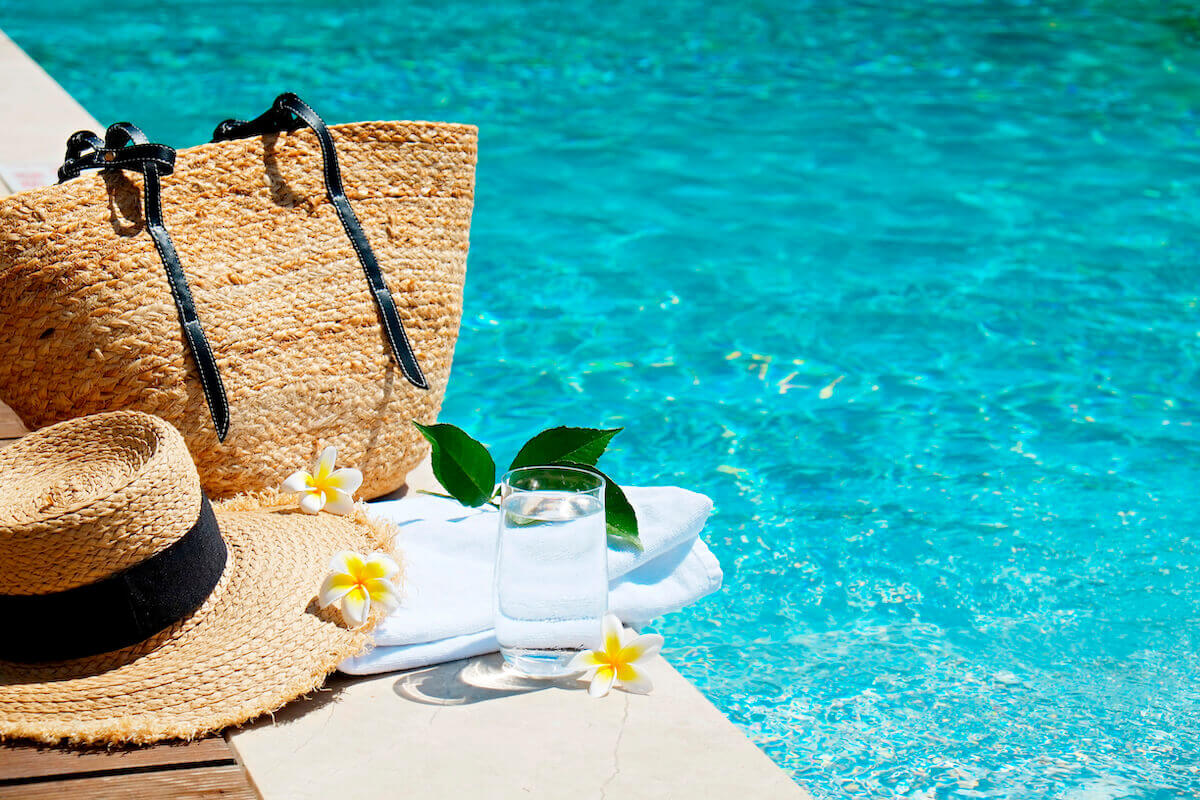 Tailored to fit an active and social lifestyle, Elements at Viridian offers amenities unlike anywhere else. The Magnolia Lifestyle Center is the hub for social engagement and activity within the community. The state-of-the-art modern architecture of the event center accentuates the resort-style pool and outdoor activities area. The Lifestyle Center also includes an indoor fitness facility, a demonstration kitchen featuring cooking classes with guest chefs, and other events such as live music and cocktail hours.
You can enjoy the lounge chairs and fire pits to the backdrop of fountains gently showering down into the resort-style infinity pool. The covered outdoor seating area features a flat-screen TV, fireplace, and grilling area. If you crave something a bit more active, there are pickleball courts, bocce ball courts, and even a well-maintained putting green.
Elements residents also have access to amenities throughout the entire Viridian community, including recreation areas and the Viridian Lake Club.
Beautiful, Accessible Homes by Top Builders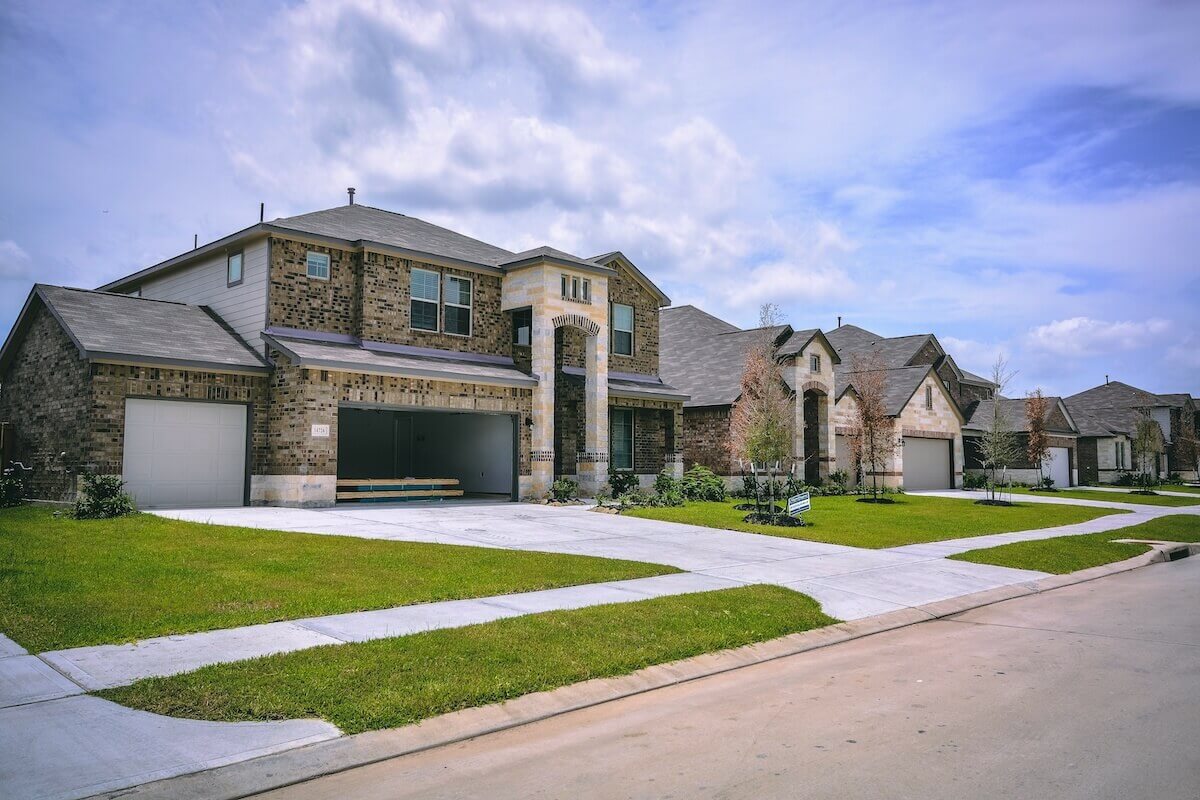 Helping residents maintain a high quality of life while striving to make it better is what sets Elements apart from other active adult communities. With homes for sale ranging from $300,000 up to $800,000, the featured builders at Elements at Viridian help residents achieve a quality of living that is unmatched throughout the metroplex. Each builder offers age and handicap-specific home accessibility customizations such as wheelchair accessibility, height-specific countertops, and beach entry showers with no lips or thresholds for convenient accessibility.
David Weekly Homes, one of the three builders in Elements, is a top home builder in the Dallas-Fort Worth area and has garnered over 820 home-building awards in its 45-year history. Featuring open-concept homes, their goal is to design homes that encourage community and gatherings. Built with active seniors in mind, David Weekly Homes at Elements feature 2 bedrooms, 2 bathrooms, and 1 study while the rest of the home is dedicated to living space for hosting parties and gatherings with friends and family.
Founded in 1954, Lennar Homes is now the largest builder in the nation. Since then, they have built thousands of homes across the DFW metroplex. Ranging from 1,700 to just over 1,800 square feet, Lennar Homes at Elements also show off the open-concept ideal with large bay windows that complement the resort-style living at Elements.
Drees Custom Homes feature the most convenient ability to customize your home at Elements. Focusing on what "home" is to the customer, from backsplash tiles to luxury spa baths, Drees Custom Homes caters to the detailed preferences of what homebuyers want. Drees Custom Homes often feature open-concept living areas and spacious media rooms.
A Dedicated Residents Association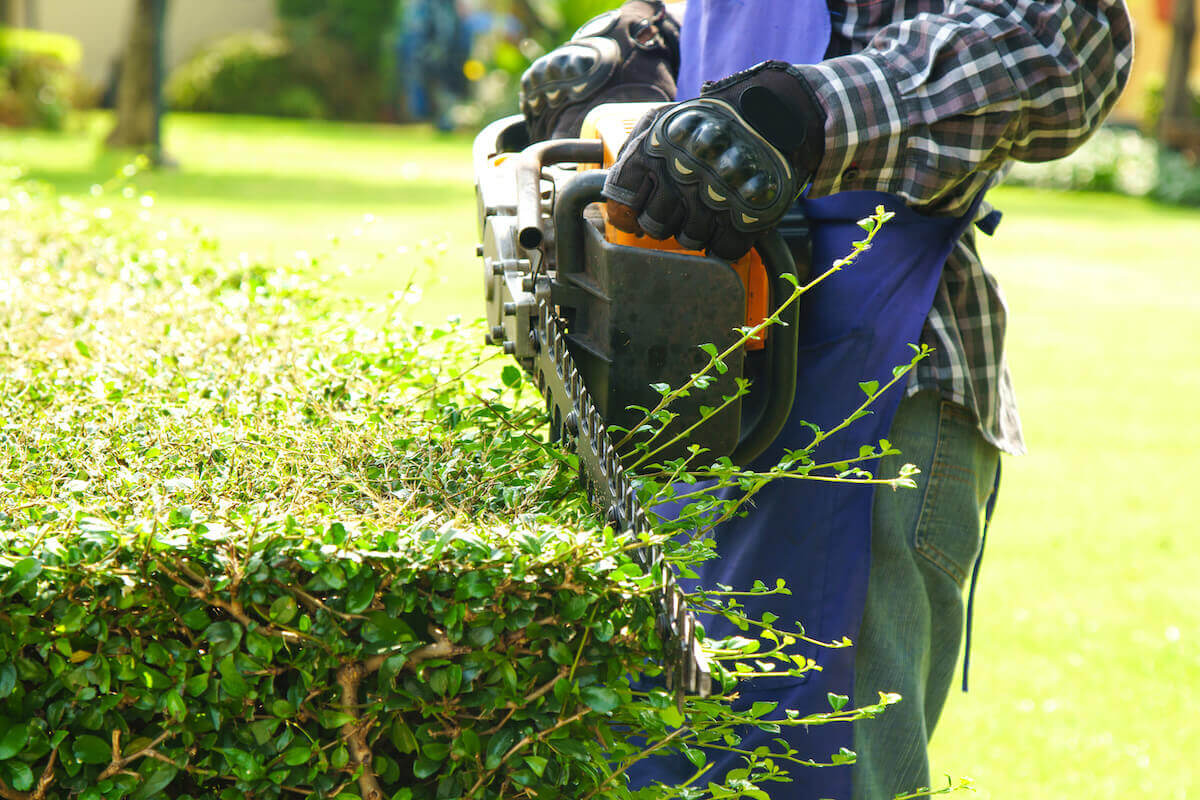 At Elements, the overall goal is to protect property values and preserve Viridian's beauty and lifestyle for years to come. In addition to the overall Viridian Residential Association, the Elements community has its own sub-association, the Elements Residents Association, to ensure your needs are met. Supervised by an experienced management team, from the executive director to the maintenance technicians, the Viridian Residents Association plays a vital role in the overall functionality of the entire community.
As a resident of Elements, your quarterly association dues include having your home's front yard maintained for you. All landscaping throughout the community, including mowing and edging lawns, pruning and fertilizing shrubbery, mulching flower beds, and treating shrubbery for insects, is covered within your quarterly dues. The Elements at Viridian Residents Association also employs a Lifestyle Director whose goal is to help make Elements a socially thriving community by connecting residents and developing relationships with each resident face to face.
Easy Access to All of Viridian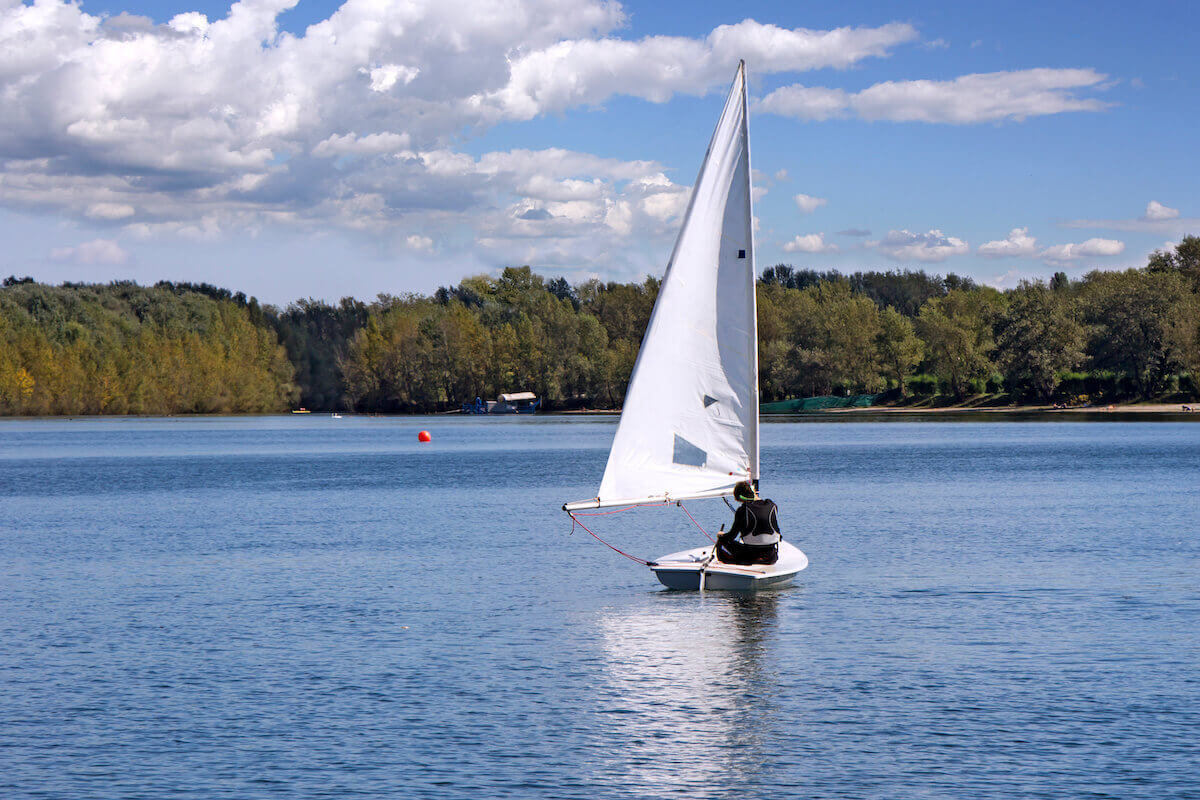 The extensive community at Viridian extends well beyond Elements. Viridian sits on over 2,000 acres, 800 of which include 5 major lakes, wetlands, rivers, and streams. Elements residents can enjoy seamless access to all the benefits that living in Viridian offers.
Places like the Viridian Lake Club, which sits on a 6-acre peninsula overlooking Lake Viridian, allow Elements residents more opportunities to enjoy the community and build new relationships. From the five pools at the Lake Club to enjoying a nice afternoon at one of Viridian's many parks, interacting with neighbors and nature is easy. Miles of pathways for jogging and cycling are carved throughout the community.
To make things even better, some of the best things to do in Arlington are right outside your front door. You can be at River Legacy Park in only about 10 minutes, and there are multiple golf courses an easy drive away, including the Texas Rangers Golf Club and the Golf Center of Arlington.
A common question within 55+ communities is whether age restriction is enforced for visitors. Visits from friends and family of all ages are encouraged at Elements; however, no one under the age of 21 is allowed access to the Magnolia Lifestyle Center. The Lifestyle Center is meant to encourage gatherings and activities for residents to build relationships within the Elements community. Age restrictions are also enforced for residents, but that doesn't mean it's impossible for a younger spouse or household member to live with you. At least one resident must be 55 or older, but co-occupants only have to meet a minimum age of 30.
Your Best Years are Ahead of You at Elements
Elements at Viridian is more than a place to call home, it's a lifestyle of its own. With open-concept, custom-built homes, paired with top-tier maintenance and landscaping, Elements at Viridian will make you feel like each day is a vacation. From the countless social opportunities at the Magnolia Lifestyle Center to the vast acres of paths, trails, wetlands, and forest area, Elements at Viridian offers a vibrant lifestyle to assure you that your best years are ahead of you.
Are you ready to discover Viridian for yourself? Call The RealFX Group at (512) 956-7390 to contact an experienced local real estate agent and discover your new home in Viridian, Arlington, today.