The First-Time Homebuyers Guide: Buy Your First House With the Confidence of a Pro
Posted by Texas Real Estate Source on Thursday, May 11, 2023 at 12:11:24 PM
By Texas Real Estate Source / May 11, 2023
Comment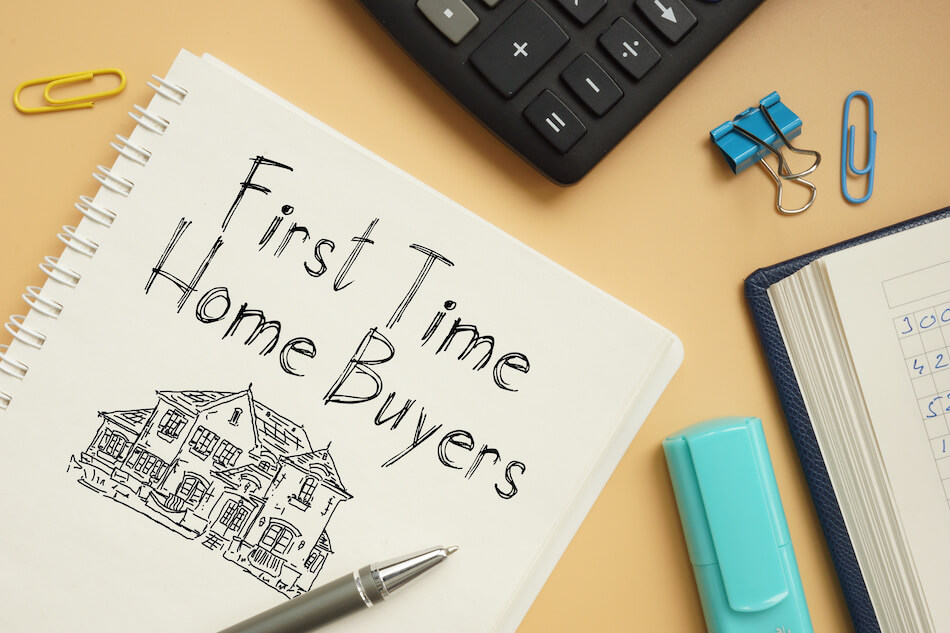 Purchasing your first home is an exciting milestone but can also be a complex and overwhelming process. From evaluating the pros and cons of renting vs buying to securing financing options, there are numerous crucial steps you'll need to consider. There's no need to fear, though. Armed with the right knowledge and careful planning, you can easily conquer the journey to homeownership. Learn the basics of the home-buying process so you can buy your first house with the skill of a seasoned real estate investor.
For informational purposes only. Always consult with a licensed real estate professional before proceeding with any real estate transaction.
Getting Pre-Approval
The first stage when purchasing a new home is pre-approval. Most real estate agents will encourage you to be pre-approved before they start showing you homes. The pre-approval process will let you know the rates and types of home loans you qualify for, which allows you to make a well-informed offer on a home.
What Is Pre-Approval?
Pre-approval is when a lender evaluates your financial situation and credit score to determine how much you can borrow for a home purchase. During the pre-approval process, you will also decide on the type of loan you will apply for. Lenders will assess your credit score, income, and other assets to determine how much they can reasonably lend you.
After evaluating all pertinent factors, the lender will provide an approximate loan amount, ensuring buyers know their budget before searching for homes. Remember that pre-approval does not mean you are officially approved for the loan. It just tells sellers and agents that they will likely approve you for loans in a certain range.
Finding the Perfect Home
Consider a variety of factors to ensure that you find the perfect home for your needs. The adage "location, location, location" holds true. The location of a property significantly impacts its value and suitability for your lifestyle. Consider the neighborhood's amenities and potential for growth. Proximity to work or other daily necessities is another key aspect. You might opt for a home close to your workplace, public transportation, or major roadways so you can enjoy a shorter daily commute.
The type of property should also align with your lifestyle and future plans. Whether it's a single-family home, a condo, or a townhouse, each has its own advantages and responsibilities. Finally, don't overlook the financial implications, such as property taxes. Different regions and municipalities have varying rates, and these property taxes will likely be included in your mortgage.
Making an Offer
Making an offer on a home can be a complicated process. Your real estate agent will help you with almost every aspect of presenting an offer to the seller. At this stage, it helps to weigh the facts of the home's value and asking price over your feelings about it.
Market Analysis
Grasping the local housing market is necessary when making an offer. You should always research comparable homes in the area, understand trends, stay up-to-date on housing prices, and cross-reference these details with insight from your real estate agent. Knowing this information will help you put together a competitive bid.
Writing an Offer Letter
An offer letter isn't required, but it can make your bid stand out. Your letter should include the following information.
Your name and contact information
Why are you interested in buying this particular property
What terms you are offering, including price, option period, fee waivers, etc.
Any contingencies you have attached to your offer
An effective offer letter can sway the seller to one buyer over another. Therefore, you should pay attention to closing costs or earnest money deposits. Making these little concessions can help you increase the odds of the seller choosing your offer letter, even if you do not have as much room to negotiate the house's price.
Negotiating
Coming prepared with data about homes in your area can give you an edge in the negotiations. Trust your real estate agent to help you leverage your best negotiating points.
Sellers may be more likely to accept higher bids if the home has multiple offers. They will also be in a stronger position to make demands of you. However, if the house has one offer, you may be able to push for better terms or conditions.
The Option Period
Once the seller and buyer have signed a contract, the option period begins. This contingency clause allows first-time homebuyers to get an inspection before making a financial commitment. During the option period, buyers can assess their prospective property and decide whether to proceed with the purchase. If the buyer chooses to pull out of the contract, they will receive a full refund of their earnest money.
What Is the Option Period?
The option period is voluntary when potential buyers have the right to terminate a contract without penalty. Buyers typically use this period to order an inspection of their prospective property and ensure it meets all requirements before proceeding with the purchase.
During the option period in Texas, the following common home inspections are most popular.
Structural
Mechanical
Pest control
Roofing
Electrical systems evaluations
However, many other specialized inspections are available depending on the buyer's needs.
The buyer and seller negotiate the length of the option period. There is a fee associated with the option period. The fee will increase depending on the length of the option period and factors. Most option periods last 10-15 days.
Closing Process
Closing on a home is an exciting yet nerve-wracking experience. Before the big day, you must follow specific steps to guarantee a successful outcome. These steps include the following.
Accepting the purchase agreement
Delivering fiscal records, such as bank statements and tax returns, to your creditor
Finalizing financing
Having the home evaluated by an expert appraiser
Receiving the proper underwriting
Purchasing homeowner and title insurance
Once the lender has officially approved you for the loan, everyone involved will arrange a day for closing.
You should arrange one last walkthrough of the property before closing day. Use this time to ensure nothing has changed since your initial visit. You may also want to take photos of any new damage or issues. If you notice huge problems with the home, that could delay closing. However, a final walk-through can help you be certain you know exactly what you are buying before you sign the papers.
At closing, you will need to sign a wide variety of documents. These include the following.
Mortgage application, estimate of loan, mortgage notes
Closing disclosure
Homeowners insurance documentation
Deed & title
Documentation of escrow account statements
Being a First-Time Home Buyer FAQs
What Are the Two Largest Obstacles for First-Time Homebuyers?
The two largest obstacles for first-time home buyers are obtaining financing and finding the right property. The availability of various loan options for first-time home buyers has made obtaining financing more manageable. However, finding the right property can present a major sticking point. You must balance your expectations with a reasonable budget to get the right home.
What Are the Disadvantages of Being a First-Time Home Buyer?
Being a first-time home buyer can be an intimidating process. You need the right information and support to help you dodge homebuying mistakes. Ensure you understand your rights and the potential pitfalls of the home-buying process as you begin your search. Otherwise, you may pay more than necessary on closing costs or mortgage rates. Lastly, research local laws and regulations to avoid making costly mistakes.
What Loans & Programs Are Available to First-Time Homebuyers?
First-time home buyers can choose from numerous loans and programs to make the process more affordable. The Federal Housing Administration (FHA) loan allows buyers to make a down payment as low as 3.5% of the home's purchase price, provided they have a credit score of 580 or higher and an optimal debt-to-income ratio. For those with a lower credit score, down payments may be higher, but FHA loans still tend to be more flexible and forgiving than conventional loans.
Additionally, the U.S. Department of Veterans Affairs (VA) offers loans to eligible veterans and military members, often with no down payment and no private mortgage insurance requirement. Finally, the U.S. Department of Agriculture (USDA) has a loan program for rural homebuyers who meet the income requirements in designated areas.
Are You Ready For Your First Real Estate Transaction?
Making the transition to homeowner may seem daunting, but with proper guidance, you can be successful. From getting pre-approval to navigating the option period and closing process, you'll know what to expect when buying a house. Now get out there and find your dream home!
For informational purposes only. Always consult with a licensed real estate professional before proceeding with any real estate transaction.