Forest Creek Schools: Round Rock ISD Schools Near Forest Creek
Posted by Texas Real Estate Source on Thursday, October 6, 2022 at 9:48 AM
By Texas Real Estate Source / October 6, 2022
Comment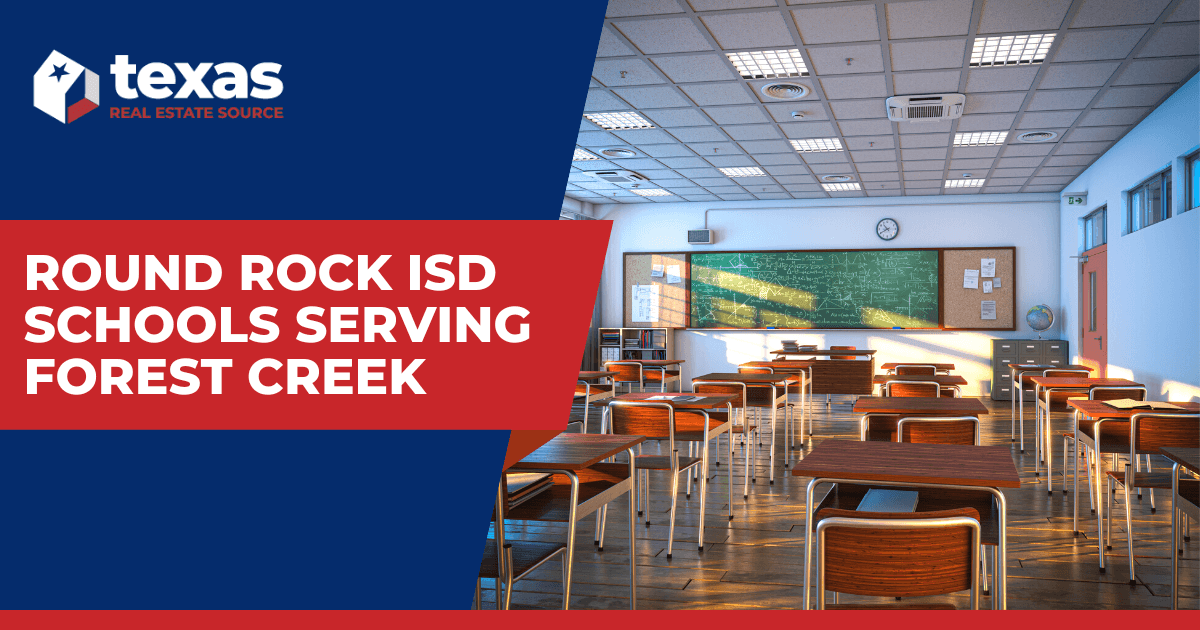 If you're looking at homes for sale in Forest Creek, you may be interested in learning more about the schools. Thankfully, the Round Rock Independent School District (ISD) has plenty of options for early education and elementary, middle, and high school attendance. This is complemented by a range of facilities within the district, including the Raymond E. Hartfield Performing Arts Center, two athletic stadiums, an aquatic center, an auditorium at Cedar Ridge High School, and other facilities.
By looking at what's offered by schools serving Forest Creek, you'll be able to decide whether this Austin-area master-planned community is right for you.
Early Education in Forest Creek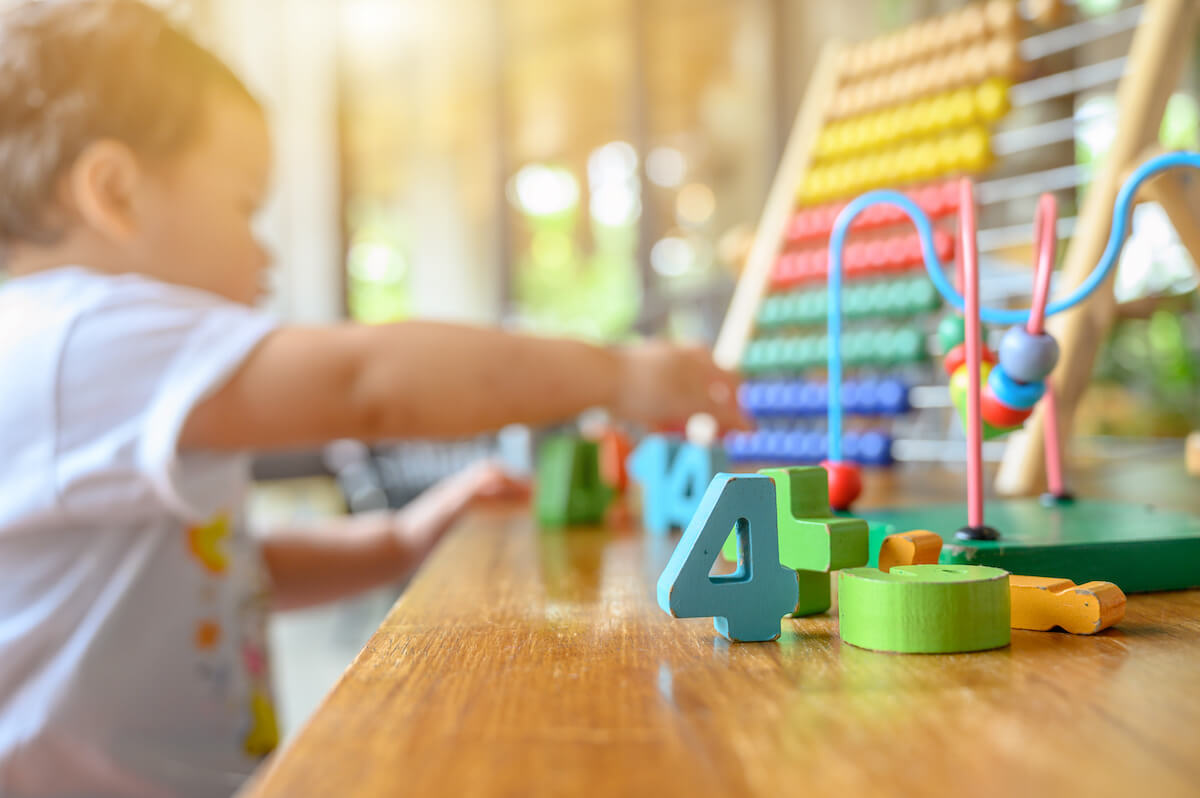 Early education facilities in Forest Creek include programs like the Kids 'R' Kids Learning Academy of Round Rock Forest Creek and Primrose School of Round Rock at Forest Creek. Both serve families with infants, toddlers, preschoolers, and Pre-K children.
Kids 'R' Kids Learning Academy offers child care and educational programs with curriculums for all age groups. For ages six weeks to 18 months, the infant program blends engaging sensory interactions with language development in a loving and supportive environment.
Building language, developing motor skills, and exploring creativity and social interactions continue with the toddler program for ages 12 months and up.
The preschool program for ages three and up focuses on vocabulary, problem-solving, social-emotional growth, and feeding an eagerness to learn. In contrast, the Pre-K program prepares kids four and up for success in Kindergarten. After-school programs and summer camps are also available, with appropriate school-age curriculums for kids in grades K-5.
Primrose School is committed to providing children, from the time they are infants, with the right experiences at the right time in order to drive growth and development. Teachers are trained to support individual students so they can advance with confidence from the start.
As children move from infancy through childhood stages, they are provided with balanced learning that focuses on the development of motor skills, problem-solving, language, creativity, physical activities, and social-emotional intelligence.
Children can participate in after-school programs and a summer adventure club as they age. Health and safety are a paramount concern at both of these early education facilities.
Forest Creek Elementary School
Cultivating an environment that supports a lifelong love of learning is a primary goal at Forest Creek Elementary School, which has a 14:1 student-to-teacher ratio. They emphasize a well-rounded curriculum that serves both students and their families.
Family engagement is also encouraged, and a system where homework is sent home with students early in the week allows for planning and follow-through that works for parents and students alike.
Forest Creek Elementary takes a proactive approach to addressing the academic, physical, and social-emotional needs of students. Resources for learning differences are in place as well to ensure the greatest opportunity for every student to succeed.
In addition to academics, Forest Creek Elementary works to build the character of students, with an emphasis on cooperation and respect. The school also has a Mindfulness Room for groups and classes to practice mindful activities, like focusing on one's thoughts and feelings.
Events like seasonal book fairs and Family Literacy Night encourage family and community participation with the school, and programs like Watch D.O.G.S. (Dads of Great Students) support fathers who wish to become actively involved in enhancing the educational environment.
Ridgeview Middle School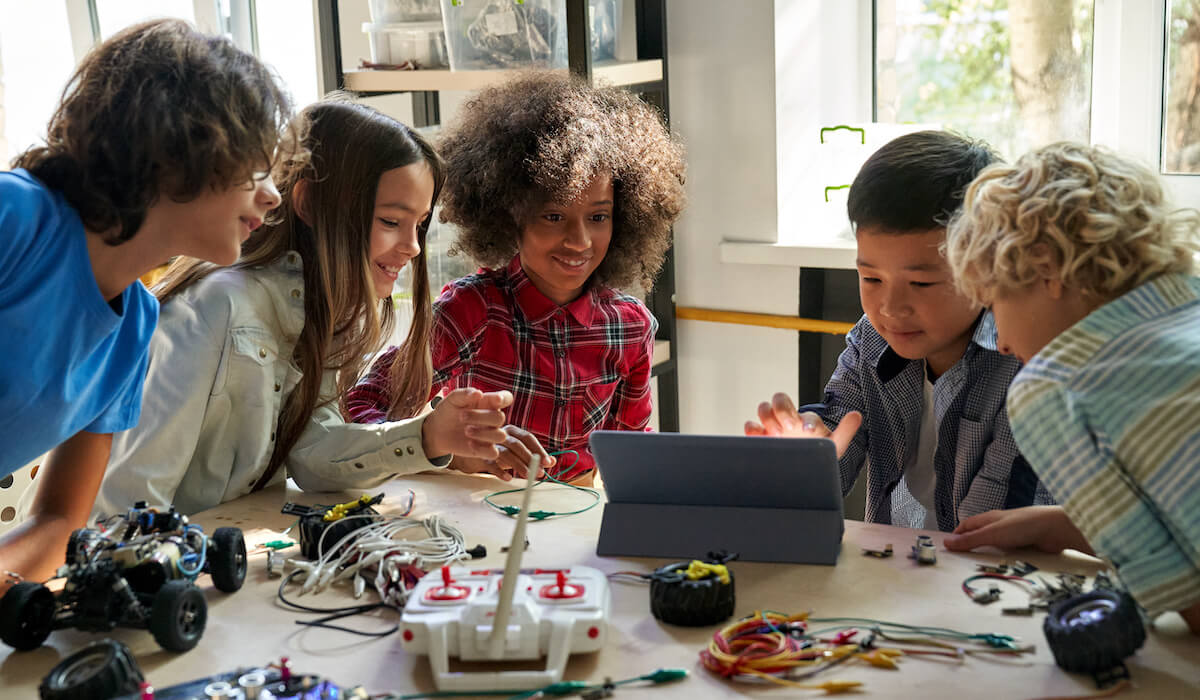 Ridgeview Middle School, home to the Panthers, serves students grades 6–8, with a curriculum focused on helping students further their love of learning and understand the benefits of participating in a global society.
By building cooperative and meaningful relationships, students have the best opportunity to develop productive behaviors, innovative thinking, and connections to their peers, as well as the local and global community.
Ridgeview Middle School has a 15:1 student-to-teacher ratio, and nearly 80% of the teaching staff has three or more years of experience.
Top-down leadership and enthusiastic teaching practices help to create a positive learning environment for students. This makes for classrooms full of children who are learning to problem-solve and address challenges with confidence.
There's a strong focus on providing academic opportunities through options like advanced STEM courses, as well as a range of student clubs and organizations.
There are plenty of fun things to do in Round Rock, but Ridgeview students can stay busy with after-school programs. Robotics and e-sports clubs are offered alongside more traditional activities like chess, visual arts, dance, football, basketball, cheer, orchestra, and other activities. Students are provided with ample opportunity to develop cognitively and socially at Ridgeview Middle School.
Parent involvement in the educational process is encouraged, and both students and parents are able to view information about student progress through the Home Access Center (HAC), with individual accounts for each. This portal allows for tracking of participation, grades, and attendance, and provides parents with opportunities to maintain communication with teachers for the benefit of all.
Cedar Ridge High School
Teens go through significant physical, cognitive, and emotional changes during their time in high school. They're developing independent opinions and habits, learning what they like, and planning for the future. The right learning environment and support systems can help to ensure success, now and in the future.
Cedar Ridge High School supports students in a variety of ways. Academic programs are designed to prepare students for further education and future employment and provide opportunities to advance in both.
A multi-discipline, cross-integrated curriculum includes access to technology, a focus on real-world problem solving, flexible and collaborative learning spaces, and opportunities for student leadership.
More than 80% of the teaching staff has three or more years of experience, and Cedar Ridge High School has a 16:1 student-to-teacher ratio.
Both academic and extracurricular activities are purposefully designed to forge a link between learning and meaningful action. Programs for athletics, arts, and STEM activities contribute to success outside of the classroom.
High school is a time to prepare for the future, and Cedar Ridge High School has a strong network of professional industry connections to facilitate advancement. Emphasis is placed on providing guidance and imparting an understanding of the advances in technology and global economies that will impact students moving forward.
Forest Creek Schools Offer Academic and Social Growth
The popularity of master-planned communities has steadily risen in recent years. The educational options their residents can access are a major factor in this rise. Round Rock ISD, including Forest Creek schools, is committed to providing a comprehensive education that blends academics and awareness of the importance of social-emotional development.
Parents seeking a supportive learning environment where students can thrive and enjoy ample opportunities for personal growth and development are encouraged to take a look at Forest Creek.
Thinking about making Forest Creek your new home? Call The RealFX Group at (512) 956-7390 to contact an experienced local real estate agent and let us help you find the perfect place to live in Forest Creek today.