Things to Do in Galveston: Discover Beaches, Pleasure Pier & The Strand
Posted by Texas Real Estate Source on Monday, April 11, 2022 at 2:08 PM
By Texas Real Estate Source / April 11, 2022
Comment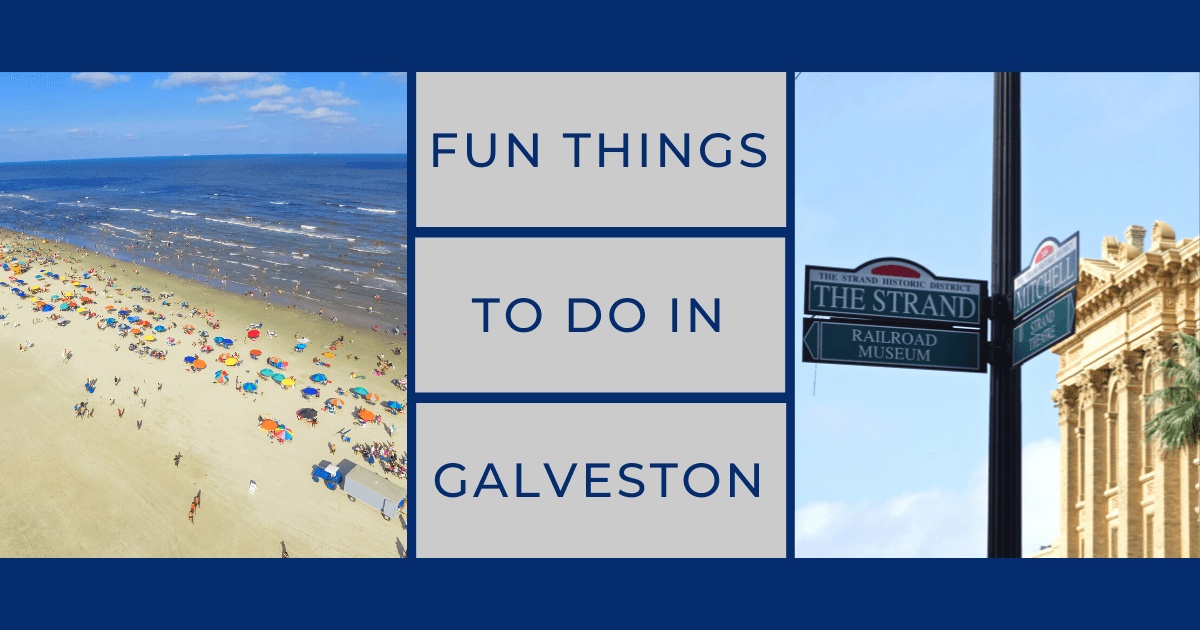 Situated on the northwestern coast of the Gulf of Mexico, the city of Galveston is one of Texas' premiere resort towns, famous for its historical landmarks, stunning beaches, and lively boardwalk. Located just 50 miles from the city of Houston, Galveston is part of the Houston - Sugar Land Metropolitan area. As such, Galveston is incredibly popular with Texans and out-of-state visitors alike.
With a year-round population of just over 47,000 residents, Galveston is easily one of Texas' largest vacation destinations, averaging over seven million visitors per year. There's something for everyone in Galveston, from its art and cultural scene to its bevy of outdoor activities. Keep reading to learn more about some of the best things to do in Galveston, Texas.
Galveston Outdoor Adventures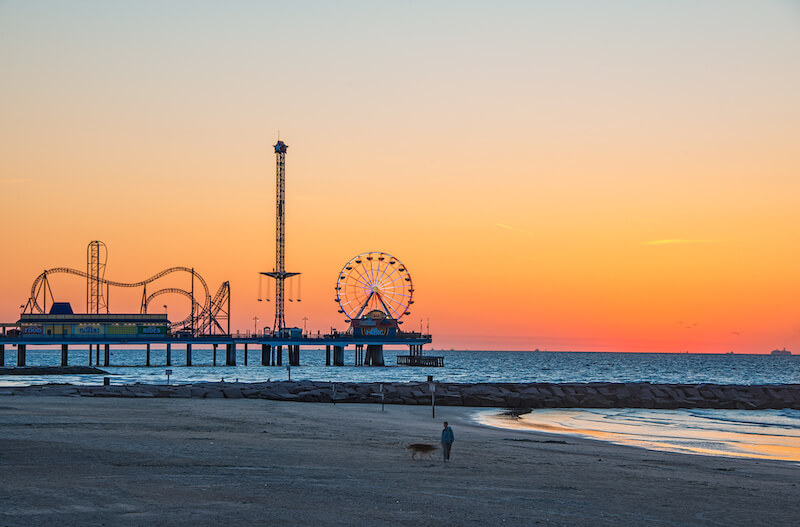 When it comes to spending time outside, Galveston offers a variety of activities to suit nearly every type of outdoor enthusiast. From warm, sandy beaches to water activities and everything in between, Galveston residents and visitors are spoilt for choice for recreational activities. Here are some of the area's most popular outdoor adventures.
Parks
As a coastal town, Galveston is most well-known for its beaches. While that's the area's claim to fame, Galveston has plenty of green spaces to experience, from pristine city parks to luscious nature preserves. Perhaps one of the most popular parks is Galveston Island State Park, which is a great place for camping in the Houston area. Located on the west side of the island, it's one of the area's go-to destinations for jogging, hiking, and an array of watersports. Galveston is also well-known for its nature preserves, including East End Lagoon, Laffite's Cove Nature Society, and Artist Boat Coastal Heritage Preserve.
Water Recreation
One of the biggest draws to Galveston is its coastal waters. With over 32 miles of beautiful gulf beaches, Galveston is one of the most famous beach towns in Texas, known for its variety of water activities. Perhaps one of the most popular water activities is boating. Whether visitors are zipping through the waves on jet skis or cruising the waters on a pontoon, boats are the best way to experience the water. Galveston is also home to five boat landings and is well-known for kayaking, dolphin tours, sailing, and swimming.
Hiking & Biking Trails
While water activities are Galveston's top attractions, they're not the only way residents stay active. In fact, Galveston has tons of hiking and jogging trails. Galveston Island State Park, located just a short distance from downtown, is a marshy island with over two miles of hiking trails and plenty of birdwatching and sightseeing spots. The path is suitable for hikers of all skill levels. Other popular hiking trails include Clapper Rail Trail and Caracara Trail Loop, Prairie Trail to Freshwater Pond Loop Trail, and Heron's Walk Trail.
Galveston is an outdoor lover's haven, from its abundant green spaces to its many miles of coastal beaches. One of the many reasons Galveston enjoys such immense popularity is the sheer variety of outdoor adventures everyone can experience. There is no other Texas city quite like Galveston.
Galveston Shopping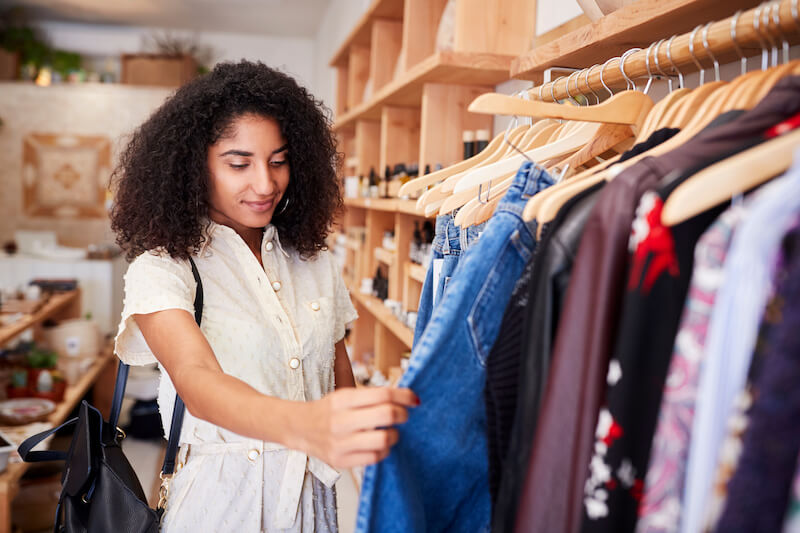 Even though Galveston's points of interest generally revolve around the coastal beaches and nature preserves, it has many amenities readily available in larger cities, including fantastic shopping options. Galveston has nearly everything shoppers could want, from souvenir stands to upscale stores. Starting in downtown Galveston, this idyllic city center has a variety of small businesses that cater to shoppers, especially local boutiques and specialty stores. Historic downtown Galveston's main shopping area, The Historic Strand District, attracts visitors with its extensive collection of boutiques, specialty stores, gift shops, restaurants, and upscale retailers. Some of The Strand's most popular shops include:
Tina's on the Strand
Gracie's
The Admiralty on the Strand
The Jewel Garden
La King's Confectionery
Hendley Market
Located within The Strand is Old Galveston Square, which has even more specialty shops and eateries. Old Galveston Square is a three-story, 20,000-square-foot structure of street-front shops, including national retailers and local boutiques.
Galveston Restaurants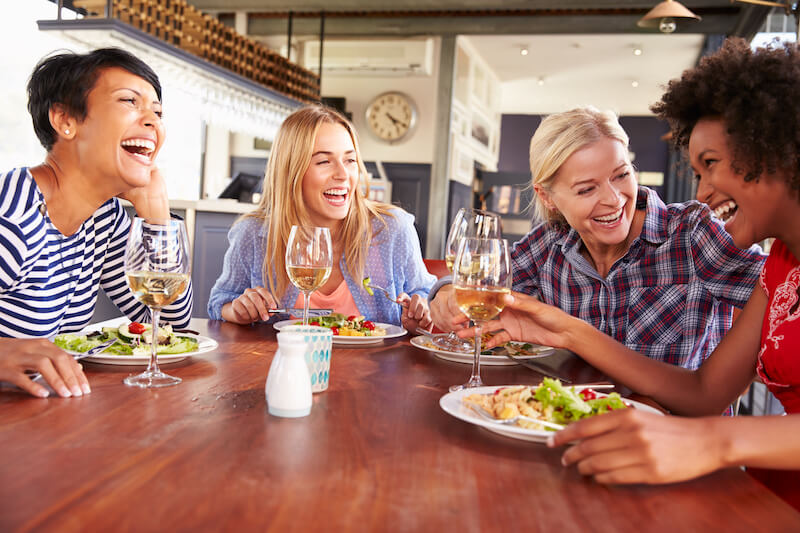 In addition to its bevy of shops and boutiques, Galveston has quite an array of dining options. From fresh seafood to Texas barbecue to Japanese sushi restaurants and everything in between, residents and visitors have nearly every type of cuisine right at their fingertips. Galveston offers many culinary options, especially for a town with less than 50,000 residents year-round. Whether diners are looking for casual cafes or an upscale experience, they will find what they are looking for. While most area restaurants are excellent, one of the area's local favorites is Fisherman's Wharf. Not only is it known for exceptional seafood, but Fisherman's Wharf also has a beautiful coastal view overlooking the Gulf of Mexico.
Arts & Culture in Galveston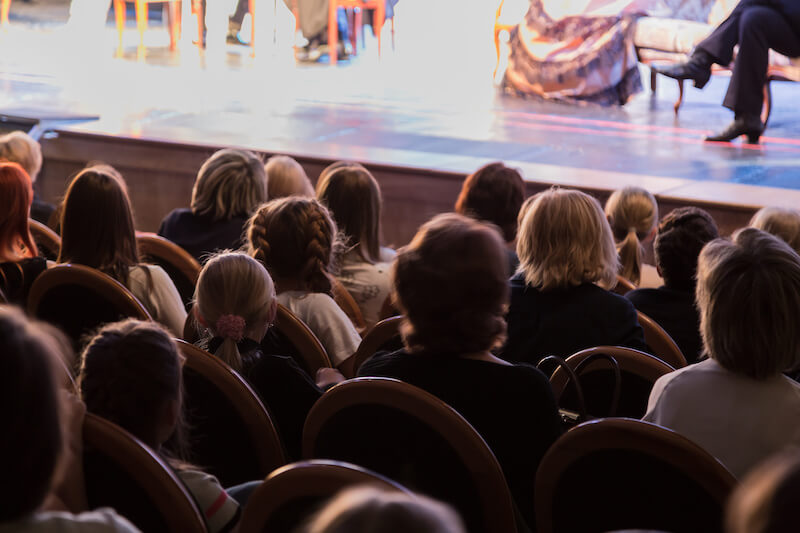 While Galveston is most widely known for its natural beauty and coastal activities, visitors are often astonished by the city's arts & cultural scene. As a culturally significant historic city, Galveston has many types of museums, galleries, and live entertainment options typically found in much larger cities.
Museums
Even though Texas was not granted statehood until 1845, its colonial heritage dates back to the 16th century. Many of Texas's cities have historical significance, including Galveston, which was the Gulf of Mexico's most active port west of New Orleans. One of the area's most significant historic sites is Bishop's Palace, Galveston's grandest and best-known building. Another acclaimed historic home is Moody Mansion, built in 1895.
In addition to the beautiful historic mansions, Galveston has many well-preserved areas, including the East End Historic District-50-block historical neighborhood. This area is best explored on a bike, golf course, or foot to take in the stunning architecture.
Art Galleries
Along with various museums and historic homes, Galveston has a flourishing art scene, with museums and galleries rivaling those of larger cities. Galveston boasts a variety of art galleries featuring local, regional, and national artists. Primarily located downtown, residents and tourists can visit most together by foot. Some of the area's top art galleries include, but are not limited to:
Galveston Arts Center
Rene Wiley Studio & Gallery
The Heard Gallery
Third Coast Gallery
The Proletariat Gallery & Public House
Dance & Theatre
In addition to its lively art scene and rich history, Galveston is becoming known for its performing arts. With a history dating back to the late 19th century, Galveston is home to The Grand 1894 Opera House, the "Official Opera House of the State of Texas." Better known as The Grand, this stunning opera house puts on many performances throughout the year, including concerts, plays, and ballets. For those interested in classical music, the Galveston Symphony Orchestra holds many performances in the Moody Mansion and The Grand, depending on the season. The Grand is also home to the Galveston Ballet.
From world-class musical performances to its historic mansions, Galveston residents and visitors will find an array of cultural offerings in the heart of this coastal town. Companies offer city tours, giving visitors additional insight into the cultural significance of some of Galveston's most historic buildings.
Galveston Nightlife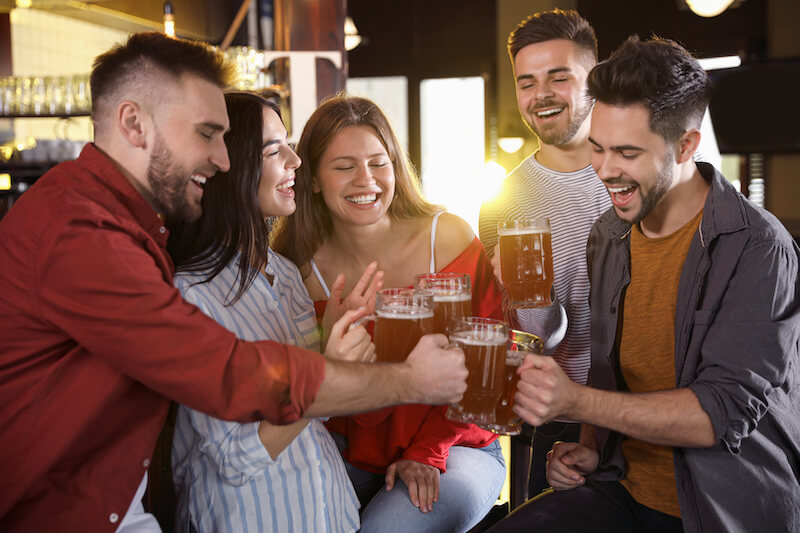 Galveston's entertainment isn't limited to the beach or the theater, and the area's nightlife goes toe-to-toe with much larger Texas cities. From live music and nightclubs to seawall bars and even piano bars, Galveston has an incredibly lively nightlife scene worth exploring.
For those coming in from out of town, the city's nightlife is best explored through Legacy City Tours, where visitors can go on various tours to suit their tastes, from pub crawls to ghost tours. In addition to the city's lively tours, Galveston offers taverns and bars. Galveston punches well above its weight class for those in search of a brewery, offering a few different options for microbrews. Some of the most popular are Galveston Island Brewing Co. and Beerfoot Brewery.
Galveston has tons of bars overlooking the coast, including Bubba's Beach Bar and Float Pool & Patio Bar. Looking for something a bit more eclectic? The Library Bar, Drunken Monkeyz, and 23rd Street Station Piano Bar are some local favorites.
Experience Coastal Life in Galveston Today
From its stunning coastal beaches to its lively downtown, Galveston has something to offer nearly every type of visitor—no wonder why it's a popular weekend trip from Houston. At first glance, it may seem like an ordinary coastal town with a boardwalk, but this historic city is so much more. Those visiting or moving to Galveston should explore the city with an open mind to experience the best of coastal living.