Things to Do in Georgetown Texas: Fun Activities For This Weekend
Posted by Texas Real Estate Source on Friday, April 22, 2022 at 10:47 AM
By Texas Real Estate Source / April 22, 2022
Comment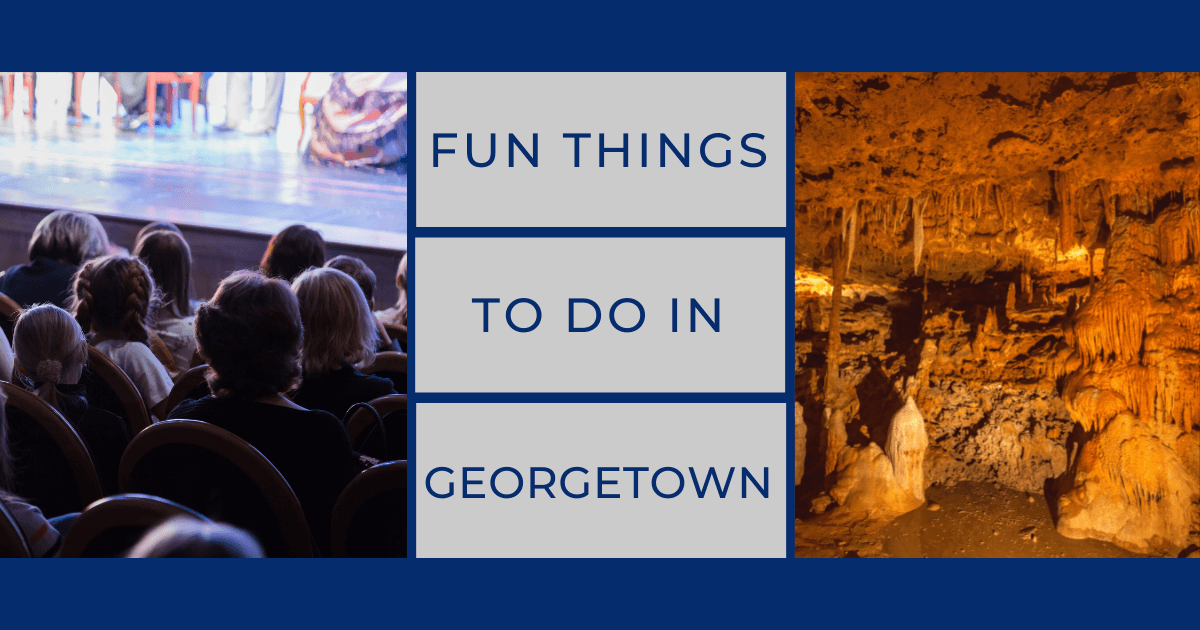 The charming city of Georgetown has plenty of activities to keep residents and visitors busy year-round. Georgetown has something for everyone, whether someone is looking for a fun family outing, a romantic date, a soothing outdoor oasis, or a night on the town. Moving to Georgetown soon, or looking for a new way to enjoy the city? Read on to discover the top things to do in Georgetown, Texas.
Outdoor Adventures in Georgetown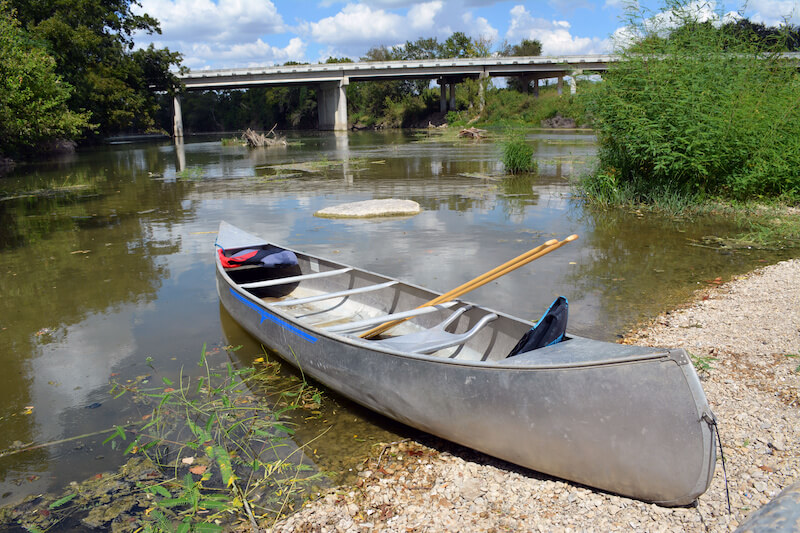 Georgetown is home to many beautiful parks and outdoor spaces perfect for a day of picnicking, hiking, biking, or just enjoying the fresh air. One of its most famous attractions is Inner Space Cavern, which qualifies as an adventure. Here are a few things to do outdoors in Georgetown:
Parks
If you're looking for tranquility right in the heart of Georgetown, look no further than San Gabriel Park. Right where the North and South Forks of the San Gabriel River meet, visitors can sit in the shade of 200-year-old oak trees and bask in the river views. Additionally, the park features a sunken flower garden, a playground, concert and festival spaces, sports fields, multiple pavilions, and a hike and bike trail. Thanks to its historical significance, San Gabriel Park has also been awarded the status of a Lone Star Legacy Park.
At Garey Park, there's not only a 7,000-square-foot splash pad but also two stocked catch-and-release ponds and a whole river to fish in. For younger visitors, there's a two-acre playground called the Play Ranch.
There are also plenty of amenities specifically for pet owners at Garey Park! The off-leash dog park has 4.5 acres of natural space separated into areas for large and small dogs, water stations, and shaded seating. The equestrian center at Garey Park includes an outdoor arena, an obstacle course, day pens, wash racks, water troughs, and horse trailer parking.
Water Recreation
Just five blocks north of downtown is Blue Hole Park, a scenic lagoon with limestone bluffs, a vast waterfall separating its two levels, and numerous hiking trails. Visitors are welcome to swim, and this beautiful natural area is an excellent change from the everyday swimming pool.
Just south of Southwestern University, near Purl Elementary School, San Jose Park has a 1,656-square-foot splash pad in addition to its playground and pavilion. There are 15 spray features, ranging from spray archways to motion-activated jets to a spinning T-shaped pole called the Storm Spinner.
There are several public pools in Georgetown. The Georgetown Recreation Center features an indoor pool and an outdoor play pool. The indoor pool has eight lap lanes and offers swim lessons, and the outdoor pool features amenities like a slide, tumble buckets, and splash fountains.
Hiking Trails
In addition to the equestrian center, Garey Park has a 10-foot-wide crushed limestone shared-use trail over four and a half miles long, welcoming horseback riders and pedestrians. There are also 2.6 miles of crushed red granite trails designated for pedestrian use only; the difference in color makes it easy to see which is which. Bikers are instead invited to make use of the paved roadways.
The hike-and-bike trail at San Gabriel Park includes a 1.6-mile loop and sections connecting to other places throughout town, including Blue Hole Park, Rivery Park, Chautauqua Park, and even extending to Lake Georgetown via the Randy Morrow Trail to Booty's Road Park. There are many trails around Lake Georgetown, but the longest is the Good Water Trail, which nearly encircles the lake. Hikers have multiple trailheads to choose from, and the trail has interesting views and popular fishing areas.
Inner Space Cavern
When it comes to top attractions, Georgetown's Inner Space Cavern is a big one. This cave is one of the best-preserved in Texas and features gorgeous stone formations, prehistoric animal bones, and warm temperatures year-round. Three different tours are available, including the four-hour Wild Cave tour for serious spelunkers.
Outside the cave, visitors can participate in gemstone and fossil panning and the Saber Tooth tandem zip ride.
Inner Space Cavern is one of the five caves on the Texas Cave Trail, so those interested in exploring more caves should check out the other four!
Best Places to Eat in Georgetown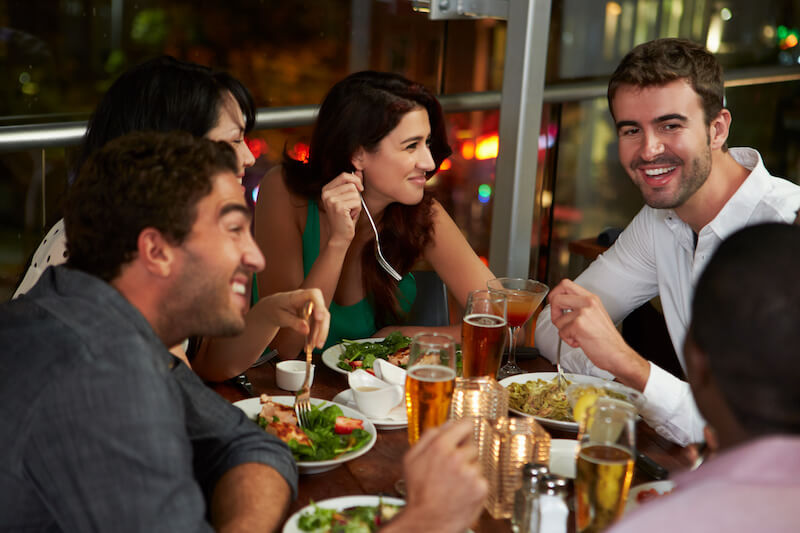 After taking all that in, any explorer has likely worked up an appetite. Here are some excellent places to stop and grab a bite while you're downtown:
600 Degrees Pizzeria: With 27 signature pizzas and 30 beers on tap, a stop here is sure to be satisfying. Get there before 5 p.m. to order by the slice.
Sweet Lemon Kitchen: This adorable green café is open for breakfast and lunch and serves items like lattés, house-made cinnamon rolls, kolaches, and sandwiches.
Blue Corn Harvest Bar & Grill: In the mood for southwestern flair? Enjoy dishes like green chile chorizo burgers and blue-crab-stuffed chicken.
Mikey V's Tacos on the Square: Fresh ingredients, house-made tortillas, a shop full of hundreds of bottles of hot sauces; what's not to love?
Georgetown has plenty of other cuisine options, such as pho, sushi, barbecue, and gyros. From high-end wineries to street tacos made from scratch, there are plenty of options for hungry diners.
Where to Shop in Georgetown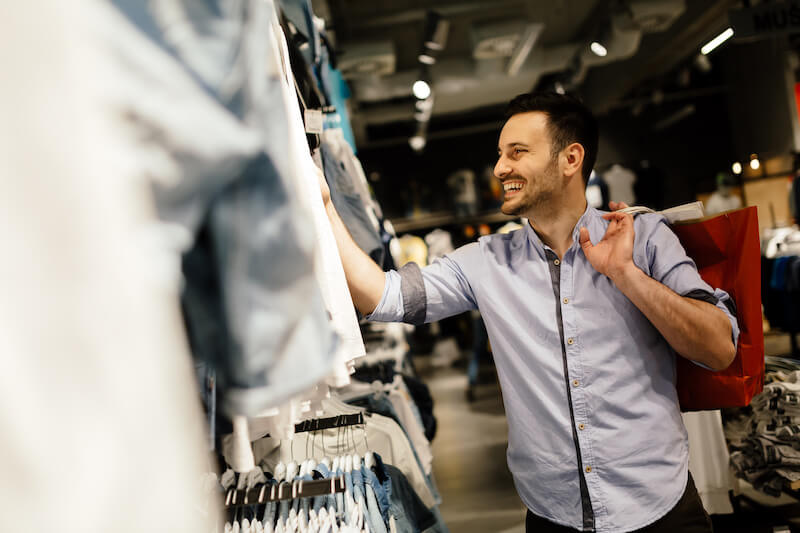 The answer, of course, is "The Prettiest Town Square in Texas."
Surrounding Williamson County Courthouse, a beautiful neoclassical historic building, boutiques, specialty shops, restaurants, cultural venues, and more spread out throughout the downtown Georgetown neighborhood. Pick up artisan sausage, charcuterie, and wine at Tejas Meat Supply. Find a new favorite read at Lark & Owl Booksellers and Bistro. Get started on your country-singing dreams with a guitar and lessons from Ken'z Guitars. Cap off a new outfit from Mesquite Creek Outfitters with a purchase from the master craftsman at Nathaniel's Custom Hats. Visitors can easily spend hours exploring and admiring the area.
More conventional chain and big-box stores like Wal-Mart, H-E-B, and The Home Depot are located along I-35.
Arts & Culture in Georgetown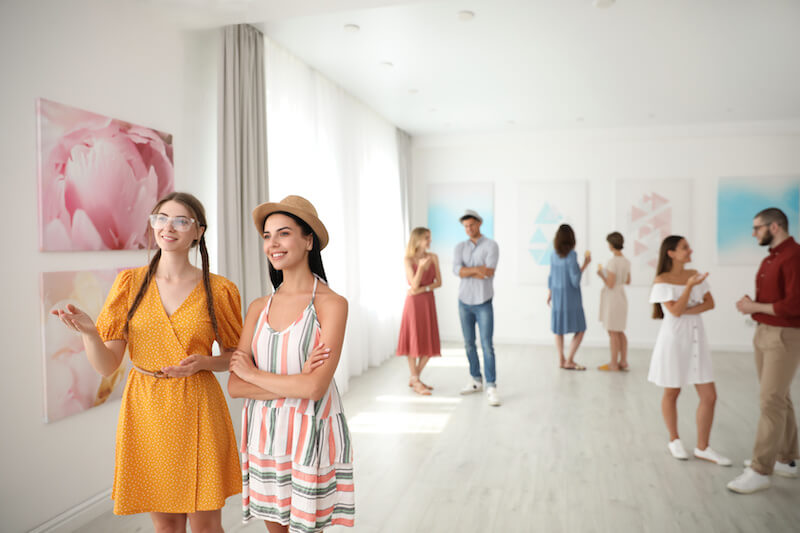 Speaking of the cultural experiences around the courthouse, here are a few favorites.
Museums
The Williamson Museum collects and displays the history of Williamson County. In addition to timelines and maps, the museum also features traveling exhibits exploring larger events through the lens of Williamson County, such as how the county was affected by WW2, and exhibits highlighting the experience of different cultures. Events held by the museum have included ghost tours and cowboy-themed chuckwagon dinners.
Art Galleries
The Georgetown Art Center is both a gallery and a public studio space. The Georgetown Art Works volunteer board manages the events and exhibits. The gallery is free, and the exhibits change every six weeks or so, so it's worth visiting frequently, whether to see artwork by local artists in a variety of mediums or to participate in a class.
Artisans Connect Gallery is also all about local artists, featuring and selling the work of about 30 different artists on average at any given time. From blown glass to paintings to pottery, this gallery celebrates the local community's artistic talents.
Dance & Theatre
The Georgetown Palace Theatre presents everything from drama to musicals to comedy in a restored vintage art deco theater. Past shows have included such favorites as Murder on the Orient Express, Grease, and Wizard of Oz, among many others. Additionally, the Palace Education Program offers year-round workshops for eager students from first graders to adults.
Outside of downtown, check out the Alma Thomas Fine Arts Center at Southwestern University. The Sarofim School of Fine Arts students have regular theatre and concert performances, and the Fine Arts Gallery featuring student work is superb.
Nightlife in Georgetown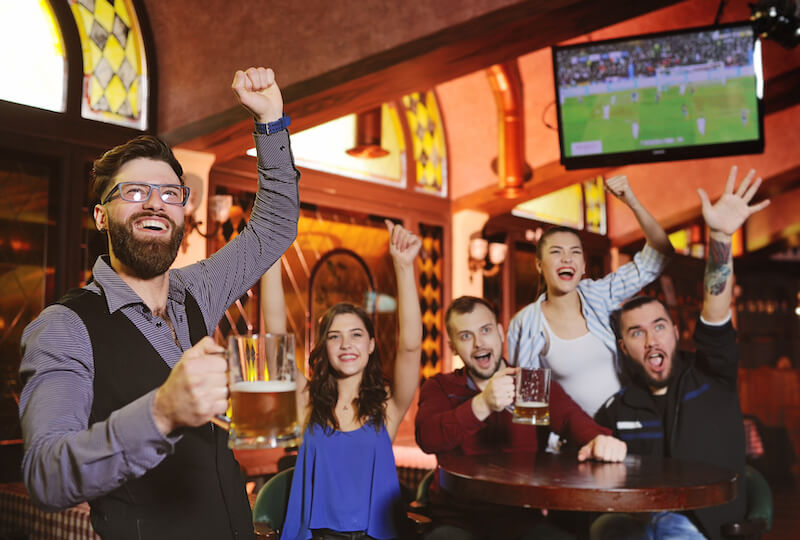 Looking to feel the retro vibes? Step back to the Golden Age of Film at City Lights Georgetown, a 12-screen old-fashioned dine-in theater close to Rivery Park. This Art Deco theater has a fun vintage feel. The films on offer are the latest releases, so don't fear missing the boat on pop culture.
Check out the South Fork Food Truck Park for a pet-friendly night out for all ages with live music and good food. There's a permanent bar and a jungle gym playset, and the location also hosts farmers' markets every Sunday.
District Six Georgetown is the place to watch the game. This sports-centric restaurant serves elevated bar food and drinks and has 20 televisions, a large patio, and arcade games. It's located just behind the Georgetown Art Center.
Barking Armadillo Brewery is a family-owned operation with a permanent menu and rotating options, and they usually have a food truck on site. Well-behaved dogs are welcome both inside and outside, which is a plus for many pet owners. There's also an outdoor patio with a setup for live music.
Start Exploring Georgetown Today
These are just a few of the many reasons to love Georgetown, Texas. With its rich scenery, beautiful downtown, and welcoming community, it's easy to see why this city is so attractive to visitors. So what are you waiting for? Start exploring Georgetown today!