Everything You Need to Know About Getting a Home Inspection
Posted by Texas Real Estate Source on Wednesday, January 26, 2022 at 2:58 PM
By Texas Real Estate Source / January 26, 2022
Comment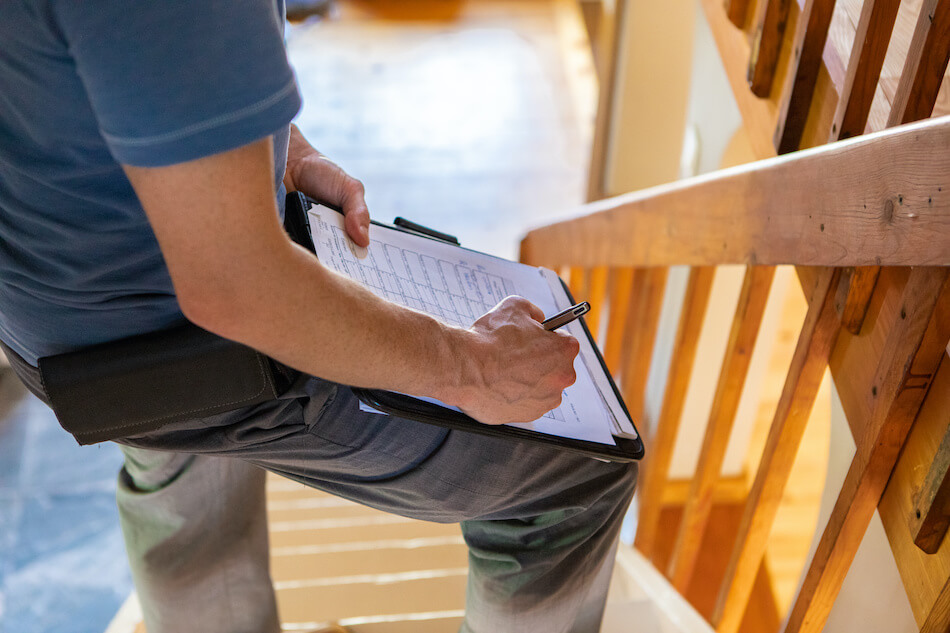 A home inspection is a crucial step in the home purchase process. It helps buyers discover any hidden problems or common safety hazards within the home before they make a final decision. When should a buyer get one? What does the inspector do? How much does it cost?Keep reading to learn more about everything you need to know about getting a home inspection and how they can be helpful during the homebuying journey.
What Does a Home Inspection Entail?
A home inspection is a thorough examination of the property. An inspector looks for any signs it might contain damage or potential health hazards and verifies building codes and safety features. A home inspection is not meant to reveal every minor problem with the house. For example, if there are things like stains on the carpet or cracks in the paint, the inspector won't point them out. However, they will investigate anything that might be a hidden issue, like water damage or faulty wiring.
When Does a Home Inspection Take Place?
Inspections typically occur during the contingency period when the buyer has the option to back out of the sale if they find any significant issues with the property. No matter which of the types of mortgages chosen, this is typically around 10–14 days after the seller accepts the offer, but it can vary depending on a state's laws.
It's important for interested buyers to get an inspection as early into the contingency period as possible. The earlier the home inspection is scheduled, the more time the buyer has to plan to ask for repairs, a price adjustment, and to get a second home inspection, if necessary.
Why Should a Buyer Get a Home Inspection?
While a home inspection is not mandatory, it is highly recommended. A home inspector will help the interested buyer find any potential problems with the property before the final purchase, which is pretty valuable because it saves money in the long run. Issues caught during a home inspection can often be repaired before the move-in date, which can save buyers from costly repairs down the road.
How Much Does a Home Inspection Cost?
The average home inspecton cost is typically between $300 and $450, but it can vary depending on the size and age of the house. A home inspection is an investment because it helps buyers avoid costly repairs from a property they might have otherwise bought without knowing its hidden issues.
If the inspector finds major problems with the property, they may recommend a second inspection with a more specialized home inspector to take a more in-depth look. This process typically costs an additional $300-$450.
Questions to Ask a Home Inspector
It's crucial to ask a home inspector the right questions during the interview process. Doing so will help buyers get a sense of the inspector's qualifications and what to expect from the inspection process. These questions include:
What are your qualifications?
Are you licensed and insured?
Do you have any experience with older homes?
What will the inspection include?
How long will the inspection take?
What will you inspect?
Can I follow you around during the inspection process? If so, is there an additional charge for this service?
Asking these questions will help buyers understand what their home inspector is qualified to do and what they can expect from the inspection process.
Find a Home Inspector Today
A home inspection helps homebuyers make a confident decision about the home they want to purchase and protect their investment in the long run. Those considering buying a home should not put off getting an inspection; it should be one of the first things they do when preparing to move into a new home. A professional inspector offers peace of mind for buyers making one of the biggest purchases of their lives by identifying any potential problems that could cost thousands to fix later on. Take the guesswork out of your new home by completing a home inspection.