How Do Homestead Property Tax Exemptions Work in Texas?
Posted by Texas Real Estate Source on Friday, September 2, 2022 at 3:26 PM
By Texas Real Estate Source / September 2, 2022
Comment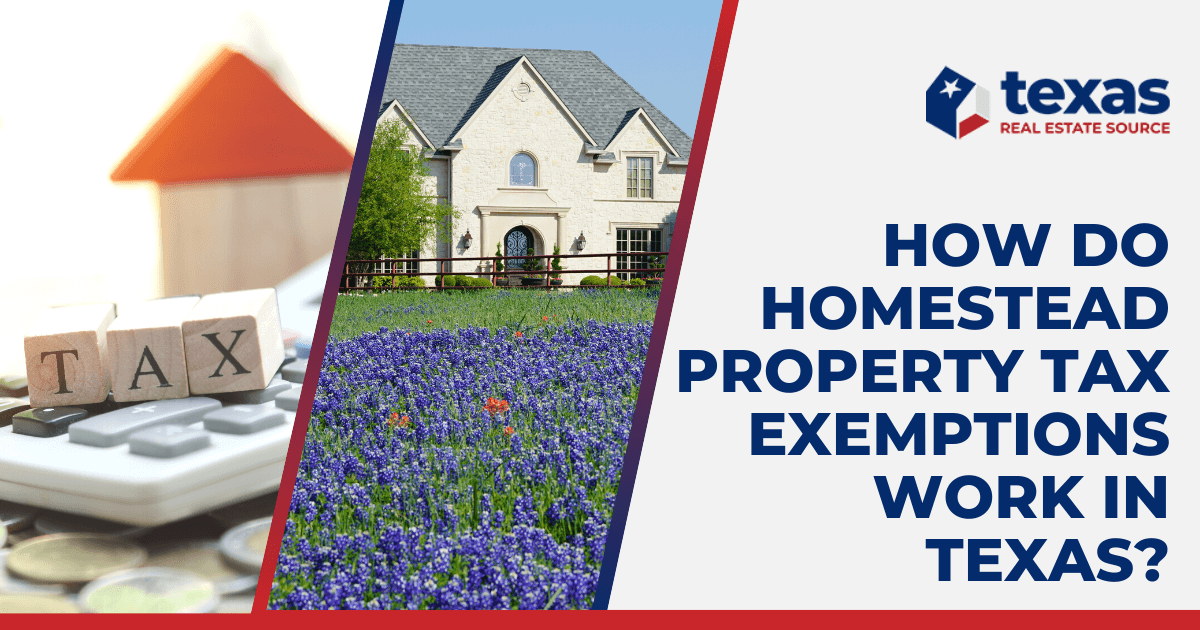 As you might expect, Texas's tax code is complicated. The state's specific rules and regulations related to the appraisal and taxation of homesteaded property can be particularly complex. With several types of exemptions available, different ways to qualify, and multiple taxing units, it can be a lot for homeowners to work through.
With the following Texas homestead exemption guide, we'll illustrate the basics of property taxes in the state and show you how to qualify. You'll also discover available exemptions and learn how to apply to your local appraisal district. So whether you've just bought one of Dallas's condos or are simply considering a move to the state, it's worth learning about homestead exemptions in order to lower property taxes in Texas.
What is a Homestead Exemption in Texas?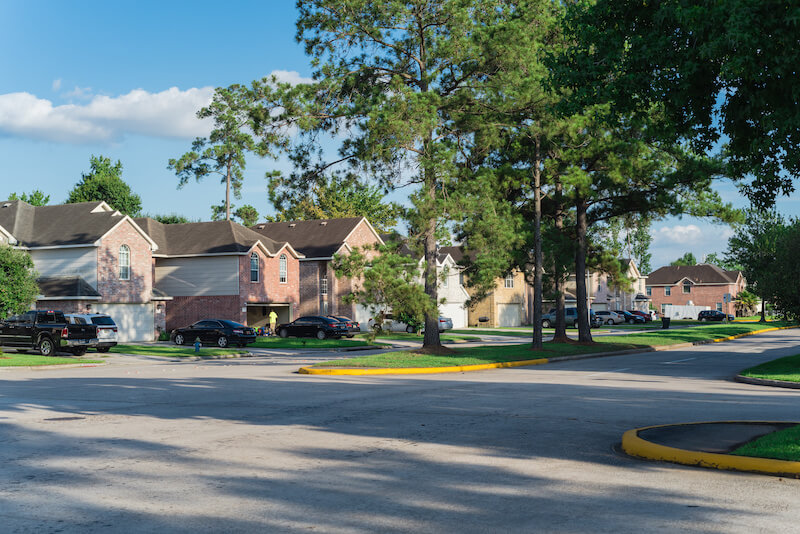 Property taxes in Texas are the state's second-largest source of tax income, paying for schools, roads, emergency response, and other local government services. These taxes are levied locally as Texas has no state property tax. Homestead exemptions in Houston can work differently than in Dallas, for example.
Property owners may apply for homestead exemptions on their primary residence to reduce or eliminate their tax burden. Several types of partial or absolute property tax exemptions are found in Texas. As its name suggests, a partial exemption assesses taxes on a reduced property appraisal. In contrast, a complete exemption excludes the property's total appraised value.
To qualify for residence homestead exemptions, the taxable property in question must be the owner's principal place of residence as of January 1 of the tax year. A residence homestead is a separate structure positioned on land owned or leased by the homeowner, as long as that person owns and lives in the structure.
How Does the Homestead Exemption Work in Texas?
Texas's tax code mandates that public school districts offer a $40,000 standard exemption for homesteads in their district that are designated as primary residences. This is the most common type of homestead exemption in the state.
For instance, if your property is appraised at $500,000 and qualifies for the standard school district homestead exemption of $40,000, your tax obligation will be based on a reduced appraisal value of $460,000 (500,000 - 40,000 = 460,000).
Second homes or vacation properties do not qualify for homestead exemptions—only a property owner's principal place of residence is eligible. This means that when you purchase one of Austin's waterfront homes, it will only qualify for a homestead exemption if it's your primary residence.
Depending on where you live, however, additional optional percentage exemptions may be available from other taxing units, including counties, cities, community colleges, and any special districts. Refer to your county's appraisal district for specific rules, requirements, and guidelines for homestead exemptions in your area.
Who Qualifies for Homestead Exemption in Texas?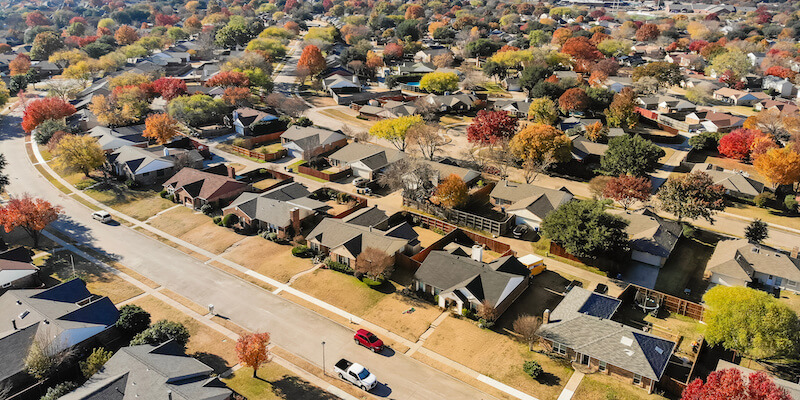 To qualify for a homestead exemption in Texas, an individual must verify that they own and occupy the property as their primary residence. Properties owned through certain trusts may also be eligible for partial tax exemption. Surviving spouses can qualify for homestead exemption, assuming certain conditions are met.
Property owners may only apply for homestead exemption on their principal residence. Second homes and vacation properties do not qualify. Applicants must affirm that they do not claim an exemption on any other residence homestead in Texas or elsewhere.
In addition to the general school district homestead exemption, property owners may qualify for further discounts, including optional exemptions for inherited property, military personnel, disabled persons, and homeowners age 65 and older.
Over 65 Exemptions
Texas school districts must offer an extra $10,000 residence homestead exemption to anyone 65 or older. Other taxing units have the local option to provide additional amounts of $3,000 or more above the mandatory school district exemption.
To qualify, the homeowner must be a property resident and age 65 or older. Any senior homestead exemptions carry over to a surviving spouse, assuming they are age 55 or older, own and live on the property, and apply for the exemption.
Texas tax code caps school district property taxes for owners who qualify for the over-65 homestead exemption.
Disability Exemptions
To qualify for disability exemptions, a person must meet the definition of "disabled" outlined in the Federal Old Age, Survivors, and Disability Insurance Act (OASDI). Although that person may qualify as disabled later in the tax year, the exemption will retroactively apply to the entire year, dating from January 1.
Qualifying disabled persons age 65 or older may receive both exemptions, though not from the same taxing units.
Homestead Tax Ceiling
Homeowners whose property qualifies for homestead exemption under the over-65 or disabled person provisions may benefit from a cap on their school district taxes. As long as the person maintains ownership and residence in their unimproved property, the taxes levied by the school district cannot increase. Any improvements to the homestead will result in the tax ceiling being adjusted accordingly.
Note that a percentage of this homestead ceiling may be transferable to a new residence. Homeowners must coordinate the transfer between the original appraisal district granting the tax ceiling and the new homestead's appraisal district.
Military Exemptions
In Texas, partial exemptions are provided for homesteads of disabled veterans and the surviving spouses of deceased vets.
A disabled veteran's exemption amount is based on the disability rating assigned to them by the U.S. Veterans' Administration or the branch of the armed forces in which they served. Disability ratings less than 30 percent can qualify for partial exemptions up to $5,000 off the property's value, while ratings of 70 percent or higher may receive an exemption as high as $12,000.
Surviving spouses of military members killed in the line of duty are allowed a 100 percent property tax exemption on their primary residence, assuming they've not remarried. In the event of a disabled veteran's death, any existing exemptions pass on to the surviving spouse if they've not remarried.
Inherited Property Exemptions
In the event of inherited property with one or more owners claiming a residence homestead exemption, heirs may be required to provide the appraisal district with additional documentation, including:
a copy of the previous owner's death certificate;
a copy of the most recent utility bill for the property;
an affidavit showing ownership in the inherited property;
and copies of any related court records.
Any other heirs occupying the inherited property as a principal residence must authorize the application for homestead exemption.
Buying a Property With a Homestead Exemption
When you buy a property with an existing homestead exemption, that exemption typically remains for the rest of that tax year. To maintain the homestead exemption, you'll need to qualify by filing a new application the following year.
Buying a home with an existing over-65 or disability exemption will meet different rules, depending on whether or not the original owner successfully transferred the exemption to another homestead. If they did qualify elsewhere, property taxes would be prorated to reflect the expiration of that exemption. Otherwise, the exemption stays for the remainder of the year. The buyer can apply in their name if both parties meet the over-65 or disability qualifications.
What Types of Homes Qualify for a Homestead Exemption?
For property taxes and related exemptions, the term "homestead" refers to any residential structure, condo, or manufactured home owned by the person living there. The home can be located on owned or leased land.
As much as 20 acres may also qualify for residential homestead exemption, assuming the resident owns the land and it continues to be used only for residential activity. Therefore, if you've had your eye on one of Fort Worth's homes with acreage, it can be considered a qualified homestead as long as you meet the other stipulations.
Homestead Exemption FAQs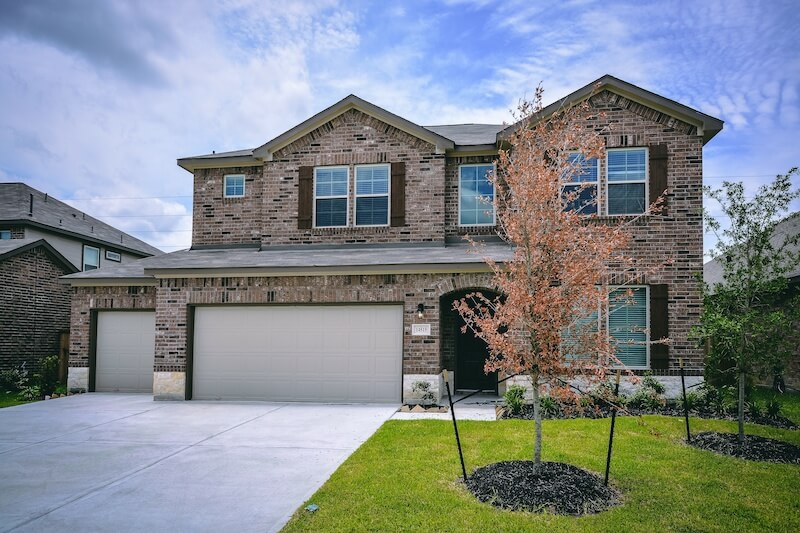 Property owners and home buyers likely find themselves concerned about qualifying for homestead exemptions and the application process itself. Here are some answers to a few of the most common issues when considering homestead property tax exemptions in Texas.
How Much is the Homestead Exemption in Texas?
General Residence Homestead Exemption
School Districts: $40,000
Cities, Counties, School Districts, or Special Districts: Up to 20% of property's value, but not less than $5,000
Farm-to-Market Roads or Flood Control Counties: $3,000
Age 65 or Older or Disabled
School Districts: $10,000
Cities, Counties, School Districts, or Special Districts: as adopted by the taxing unit, but not less than $3,000
Disabled Veterans
Cities, Counties, School Districts, or Special Districts: determined by the disability, but up to $12,000 for partial disability
100-Percent Disabled Veterans: 100% of property value
Surviving Spouse of U.S. Armed Services Member Killed in the Line of Duty: 100% of property value
Surviving Spouse of First Responder Killed or Fatally Injured in the Line of Duty: 100% of property value
How to Apply For a Homestead Exemption in Texas
Assuming the property owner is eligible, applying for a homestead exemption in Texas isn't complicated. While the process may vary slightly from one county to the next, it's a fairly basic procedure.
First, you should check for specific instructions on your local county's tax appraisal website. Then, download the Texas Residence Homestead Exemption Application and complete the form according to its instructions.
Typically, the filing deadline is April 30. However, Texas property owners may be able to submit a late application with their county appraisal district if they do so no later than a year after the taxes become delinquent.
Late applications may also be accepted for up to two years after the deadline for disabled persons or those over 65. Late applications for disabled veterans may be accepted as late as five years past the delinquency date, and surviving spouses may file up to two years late.
How to Fill Out the Homestead Exemption Form in Texas
Texas property owners can download and fill out the application for Residence Homestead Exemption online—it's the same application for long-time homeowners and those who have just purchased a new construction home in Houston. Once completed, the application and required documents must be submitted to the appraisal district for the county where the property is located.
Required documentation includes the property owner's driver's license or state-issued identification card. The address listed on the owner's identification must match the property address for which the homestead exemption is being applied.
In cases of inherited property, an heir property owner may be required to provide additional documentation, including the prior owner's death certificate, recent utility bills, and any other requested records. Manufactured homeowners may also be required to submit additional information to confirm ownership.
Do You Have to Apply For a Homestead Exemption Every Year?
Unless specifically mandated by the chief appraiser granting the exemption, a property owner is not required to reapply yearly. A new application will be required if the owner seeks an exemption for a previously listed property.
Can You Keep the Homestead Exemption if You Move Away Temporarily?
Homeowners may continue benefiting from their homestead exemption if they do not establish primary residence anywhere else, they plan to return to the property, and they remain gone for no longer than two years.
Exceptions to this rule apply in certain circumstances. Folks serving in the military may continue to receive the homestead exemption for the duration of their service. Similarly, anyone residing in a health care or aging facility may continue their exemption beyond two years.
Can You Get a Homestead Exemption for a Home With Multiple Owners?
Properties with multiple owners may be eligible for homestead exemption under specific circumstances. Married couples, for example, are considered community property owners, with each spouse having 100 percent ownership. Heir property owners may also be eligible for homestead exemption.
In the case of partial ownership of uninherited property between non-married individuals, the amount of exemption is based on the percentage of ownership. For instance, if you own half of a homesteaded residence, you only qualify for 50 percent of the $40,000 school district exemption, or $20,000 total.
Lower Your Texas Property Taxes with a Homestead Exemption
If you're already considering Dallas-Fort Worth suburbs with low property taxes, you'll want to take the extra step by ensuring you capitalize on the homestead exemption. As we've seen, the state of Texas provides qualified homeowners with total and partial property tax code exemptions that will discount the amount they owe each year. A homestead exemption will provide some relief if you want to lower your Texas property taxes.
Texas Homestead Exemption Guides