Houston Cost of Living Guide: 7 Essentials For Your 2023 Budget
Posted by Texas Real Estate Source on Wednesday, December 28, 2022 at 1:37 PM
By Texas Real Estate Source / December 28, 2022
Comment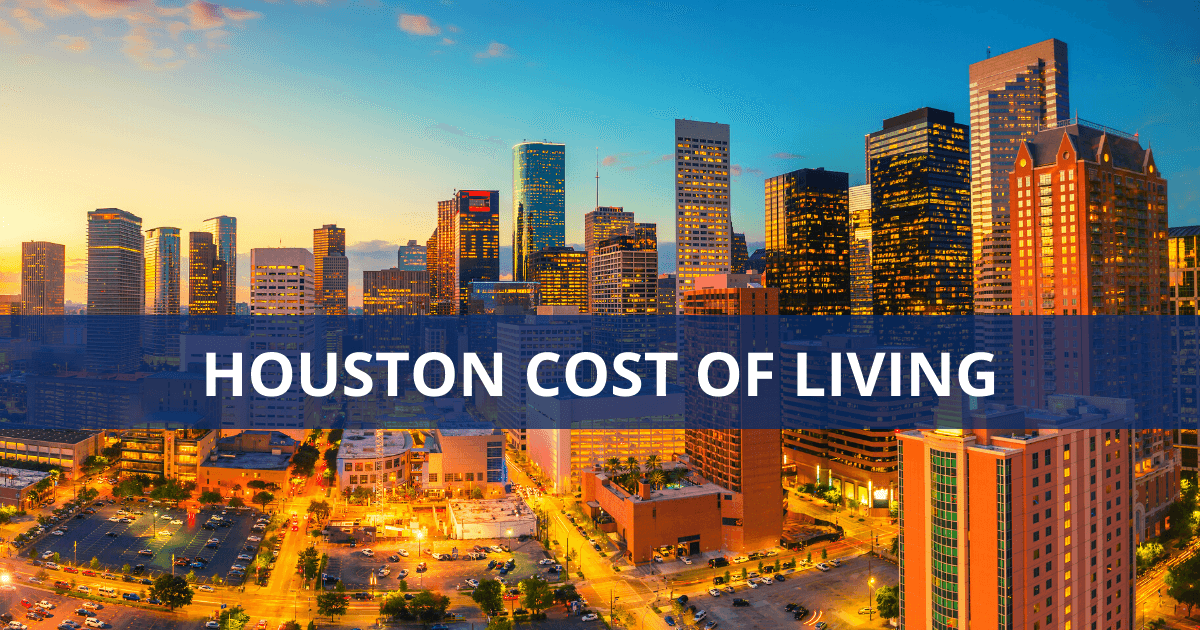 How Much Does it Cost to Live in Houston?
Houston is Texas' most populous city. With 2,304,580 residents reported in 2020, the town comprises a total area of 637.4 square miles. Houston is the fourth most populous city in the United States, and its cost of living index stands at 113.6.
Houston has a moderate climate throughout the year, though it occasionally experiences snowfall during winter. Located near several coastal towns, the city of Houston provides residents with opportunities to engage in water activities such as boating and swimming when weather permits.
Houston's overall living costs are slightly below average compared to its surrounding metro cities. The Houston housing market is healthy and has been experiencing steady growth in recent years. Keep reading to learn more about the cost of living in Houston, Texas, including factors such as housing, food, transportation, healthcare, entertainment, and more.
Table of Contents
Housing Costs in Houston, TX
Houston has seen an increase in its number of real estate listings. The highest concentration of Houston properties is around I45 South between Beltway 8 and Katy. Residents have many properties to consider, from Houston townhomes and condos to luxury homes with custom amenities.
The following are sample estimated monthly budgets for one adult in Houston, Texas, including basic living expenses as well as discretionary spending money:
Energy Corridor-West Houston: $3,027 per month
Downtown: $2,868 per month
Midtown Houston: $2,594 per month
Upper Kirby: $2,308 per month
Median Home Price
Houston's median home value is approximately $240,000. The average size of Houston homes for sale is 1,539 square feet with three bedrooms and 2.5 bathrooms. Houston real estate listings typically include hardwood flooring, high ceilings, granite countertops, and custom kitchen cabinets, with two-car garages on average-sized lots (0.32 acres).
In Downtown Houston, the median home price is $220,000. In Midtown, the median home price is $200,000, while Houston's Westchase district has a median home price of $250,000. Homes within some of Houston's most prestigious neighborhoods have a median price of $1+ million.
The average Houston home sells at $140 per square foot. Houston luxury listings typically sell at an average of $249 per square foot. Houston homes with amenities such as pools and outdoor living spaces typically list at an average cost of $152 per square foot. Townhomes and condos typically sell at an average of $144 and $110 per square foot, respectively.
Median Rent
Houston's rental market includes a mix of property types, including condos, apartments, and single-family homes. The average cost of renting an apartment in Houston is $1,250 per month. The median rent price is $1,131 per month for all Houston rentals, making Houston one of the 25 most affordable cities in America for renters.
The following are common rent averages across some of Houston's most popular areas for a one-bedroom apartment:
Downtown: $1,400 per month
Midtown Houston: $1,600 per month
Energy Corridor-West Houston: $1,400 per month
The Woodlands/Conroe area: $1,700 per month
Utilities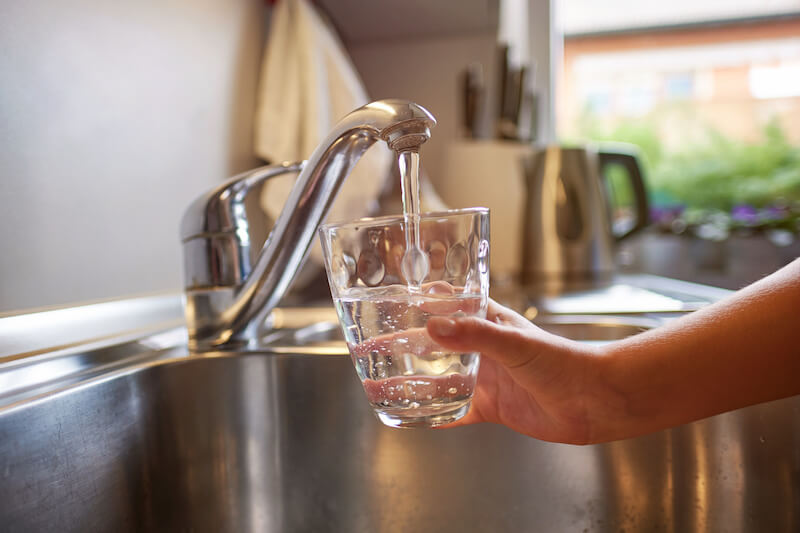 In Houston, Texas, the cost of electricity is $0.09 per kilowatt-hour (kWh). According to Houston Electric Choice, this average rate is 0.3% lower than the national average. Houston residents may also choose their provider and plan type, resulting in a different average monthly bill.
Houston's West End neighborhood sees an average monthly electric bill of $160. This neighborhood lies within the 77024 zip code. The 77042 zip code is within the Houston Energy Corridor, where residents pay an estimated $164/month on electrical bills before variable rates apply.
Water service costs in Houston typically range from $35 to $90. Houston Water Service provides water service to Houston homes and commercial accounts, while Houston Public Works manages sewage services for Houston residents.
The average monthly cost of internet in Houston ranges between $40 and $130, depending on the plan. Adding cable service will increase the total by $50 to $150. Houston residents can choose their internet provider, including AT&T, Spectrum, and Comcast.
Phone prices vary by carrier and plan, but the average cost for cell phone service in Houston is typically between $50 and $130 per month. Houston residents can choose their carrier, with AT&T, Verizon, and T-Mobile as options.
The average cost of car insurance in Houston is roughly $1,500 per year for one vehicle. The cost of insuring a home or business owner's policy typically ranges from $600 to $2,000 annually. Houston property owners should compare quotes from multiple insurance providers before choosing the best rate for their needs.
Food Costs in Houston
Houston has many grocery stores to choose from, including national retailers such as Aldi, Costco Wholesale Corp., H-E-B Grocery Co., Kroger Co., Walmart Inc., Sam's Club, and Whole Foods Market Inc. Residents have access to over 519 supermarkets in the area, with a wide range of local and regional specialties available at affordable prices. The city also has over 505 convenience stores for those who prefer quick shopping trips or late-night snacks.
The cost of food in Houston is 2% below the U.S. average living cost index for all communities. Houston's grocery costs are slightly more expensive than overall living costs; groceries comprise 8% of Houston's total living.
Groceries
A small Houston household could expect to spend $125 for a week's worth of groceries. However, a home with two children would need to budget $214 each week. Those who prefer pre-made and frozen meals may spend more than the average Houston grocery bill.
On average, a loaf of bread in Houston costs around $3. A carton of eggs costs $1.50, while a gallon of milk is approximately $1.70. Fresh produce, which is typically priced per item instead of per pound, can cost $1-$10 or more depending on the type and seasonality of the fruit or vegetable.
Restaurants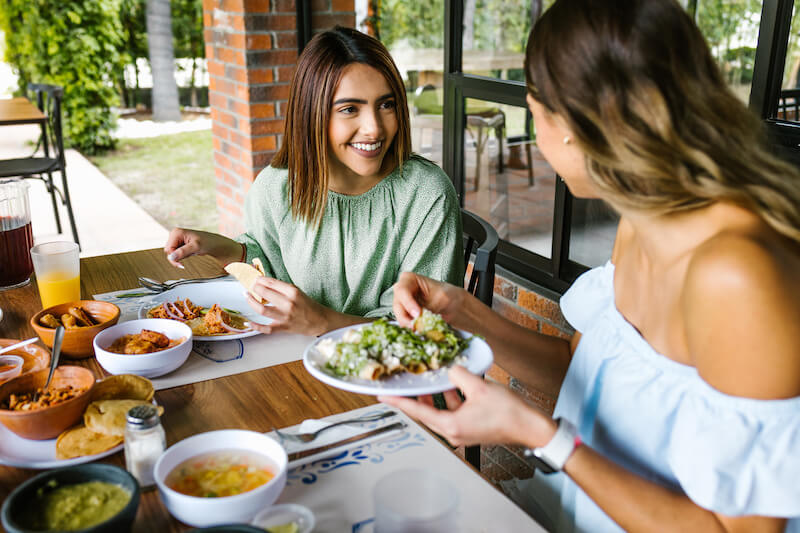 Those craving a fast-food meal can expect to pay around $12 to $15, depending on the type and amount of cuisine selected. Groups looking for a sit-down option can enjoy steak or Italian food at Houston's many steakhouses and Italian restaurants for around $30 per person. Those who prefer to dine in should budget $10 for a breakfast menu item and about $15-$30 for lunch or dinner. A three-course Houston brunch will cost between $15 and $25, but specials often include discounted drinks and desserts to help save money while dining out.
Houston Transportation Costs
Houstonians can use the Houston MetroRail trains and Houston Metro buses. They can get a Houston Metro Q card to quickly reload their balance for train and bus fares, which start at $1.25. Free unlimited transfers are available in any direction for up to three hours. Mobile ticketing options are also available for Local Bus, METRORail, METRORapid, and park and ride. A day pass is another card option and offers unlimited rides for $3 per day.
Gas prices in Houston tend to be around $2.50 per gallon. Car insurance will depend on the company but averages around $1,560 per year.
Healthcare Costs in Houston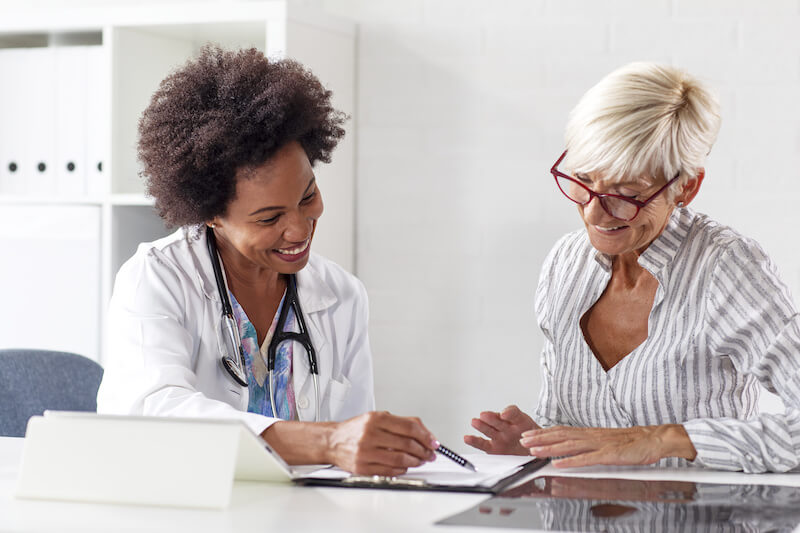 Overall, healthcare costs in Houston are 9% higher than the national average. The average Houston dentist costs approximately $100 for an initial exam. Houston dentist fees can range from $19 to $100 for teeth cleaning, while Houston orthodontists typically charge an average of $1,700 for braces.
Houston eye doctors generally charge around $150 for an office visit. Podiatrists in the area typically charge about $50 for an initial exam. Those with pets can expect to pay between $50 and $250 for a routine visit to the vet. Houston optometrists typically charge about $100 for an eye exam.
Childcare Costs in Houston
Over 2,000 daycares in the Houston area offer full-time, part-time, and drop-in services. While it depends on the level of care needed, the facility, and extra services like learning a language, the monthly cost of daycare in Houston is $700 on average, with most centers charging between $150 and $200 each week.
Houston nanny services offer many childcare options that range in price depending on the nanny's skills. However, average hourly rates are approximately $15.
Schools also offer after-school programs, ranging between $300 and $600 per semester. More affordable or free options for before and after school care include The City of Houston, The YMCA, Mad Science, Zenith Learning, Kidventure, MECA, GIrlSmart, and the Wesley Community Center.
Houston Entertainment Costs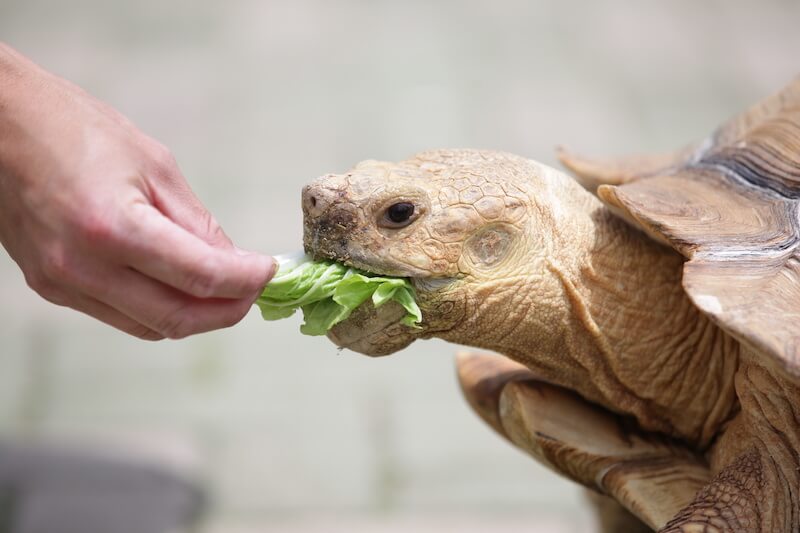 The list of things to do in Houston is endless, as the area has many attractions, arenas, museums, rodeos, theaters, sports teams, festivals, and events. Attractions in the area can be found on any budget. For example, the free downtown Hermann Park offers bike rentals for $8-$10 per hour. Visitors can also enjoy kayaking with a rental that costs around $15 for two hours.
The Official Houston CityPASS offers savings on Houston's top attractions, including the Houston Zoo, Space Center Houston, Downtown Aquarium, Houston Museum of Natural Science, Museum of Fine Arts, Kemah Boardwalk, and the Children's Museum. Tickets cost $64 per adult and $54 per child, saving pass holders close to 50% more than if they were to visit these attractions separately.
Houstonians who love live music will enjoy attending concerts at many popular venues throughout the city. Ticket prices will vary depending on the artist and venue, but the average cost for a concert ticket in Houston is $110. For performing arts fans, Houston theater tickets cost approximately $50 on average.
Sports fans have a variety of teams to support, including the Texans, Astros, and Rockets. A ticket for a Houston Texans game costs approximately $150, while an Astros game will cost roughly $60. A Houston Rockets game can vary between $20 and $200.
Houston has many events throughout the year offering free admissions, such as Houston Restaurant Weeks and Houston Art Car Weekend. The city is home to some of the best rodeos in the nation; general admission for a Houston rodeo costs about $20 per adult.
Houston offers its residents and visitors unique shopping experiences, from antiques to high-end fashion stores. The Galleria in Houston offers designer-label clothing, fine jewelry, gifts, accessories, beauty products, and more. It is one of Houston's top shopping malls and has two million square feet of retail space. Houston luxury malls can add up quickly, with high fashion stores in the area averaging over $200 per purchase.
The sales tax in Houston is 8.25%. On top of that, hotels and motels cost an extra 7%, and restaurants will tack on an additional 5%.
Houston Salary
The median household income in Houston is about $10,000 less than the national average, at about $52,400. Texas' minimum wage is $7.25, but Houston's municipal workers have a minimum wage of $15 per hour. Houston does not have a state income tax.
The recommended salary for Houston residents living in a one-bedroom apartment is approximately $35,500. Houston's basic living wage, which doesn't include additional costs, is $14.33.
Some of Houston's highest-paying jobs include petroleum engineers, with average salaries of about $146,000; directors of companies or enterprises, earning an average salary of approximately $113,00; air traffic controllers at Houston Airport System, coming in at about $110,500; chief executives and presidents of companies or enterprises (not including oil), with an average salary of $107,000. Houston's most popular job categories range from retail sales to office administration.
The unemployment rate in Houston is 5%, compared to the nation's average of 4%.
Additional Considerations for Moving to Houston
As one can see, the cost of living in Houston is affordable for many people across the board. However, those interested in moving to Houston should also consider other factors when deciding if this city would be a good fit for their needs. For example, are there any family members or friends that could help make life in Houston easier? Do they want to live near an area with lots of job opportunities? Are traffic and public transportation issues essential considerations? These are all questions that need to be answered before deciding whether moving to Houston is the right choice.