Best Jobs in Houston: 2023 Work Opportunities & Economic Guide
Posted by Texas Real Estate Source on Wednesday, March 29, 2023 at 11:33 AM
By Texas Real Estate Source / March 29, 2023
Comment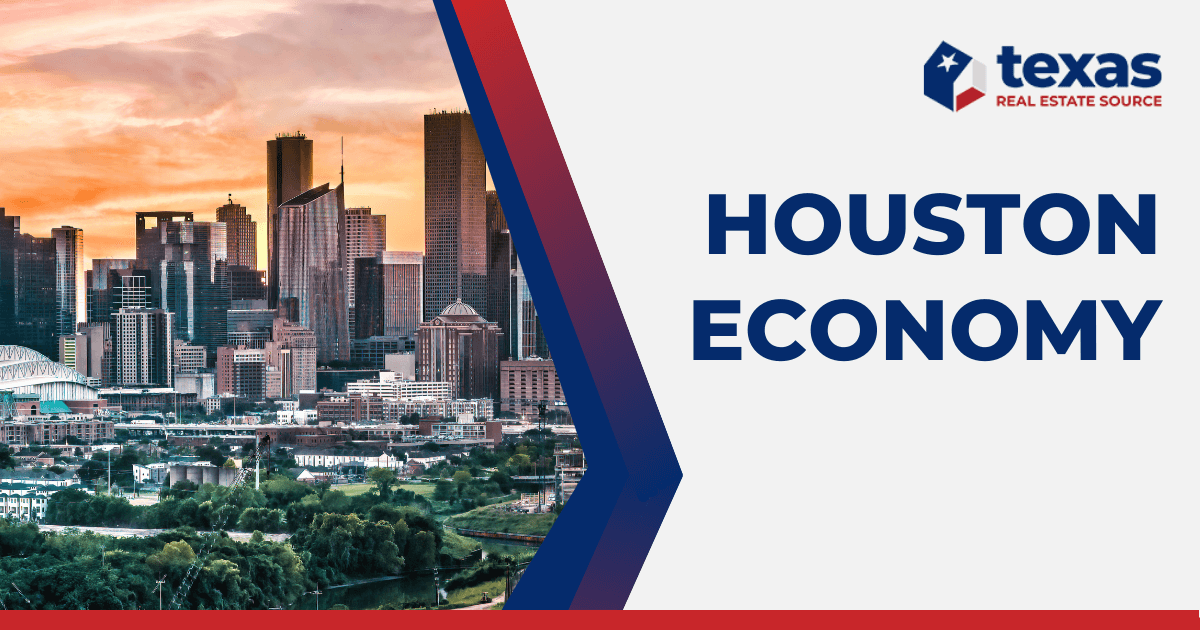 The city of Houston possesses such a large and robust economy that if it were an independent nation, it would be the 26th largest economy in the world. As the seventh largest metro economy in the U.S., Houston boasts 3.3 million jobs with an annual GDP growth rate of 2.3% since 2001. It's fair to say that job-seekers moving to Houston will be able to find what they're looking for.
When people think of the Houston economy, they typically associate it directly with energy—Houston is known as the "Energy Capital of the World," after all. However, energy is only one cog in the Houston economic machine. Other industries such as medicine, aerospace and aviation, biotech and life sciences, and digital technology make Houston a diversified and dynamic city that offers the infrastructure to support thriving core industries.
Top Employers in Houston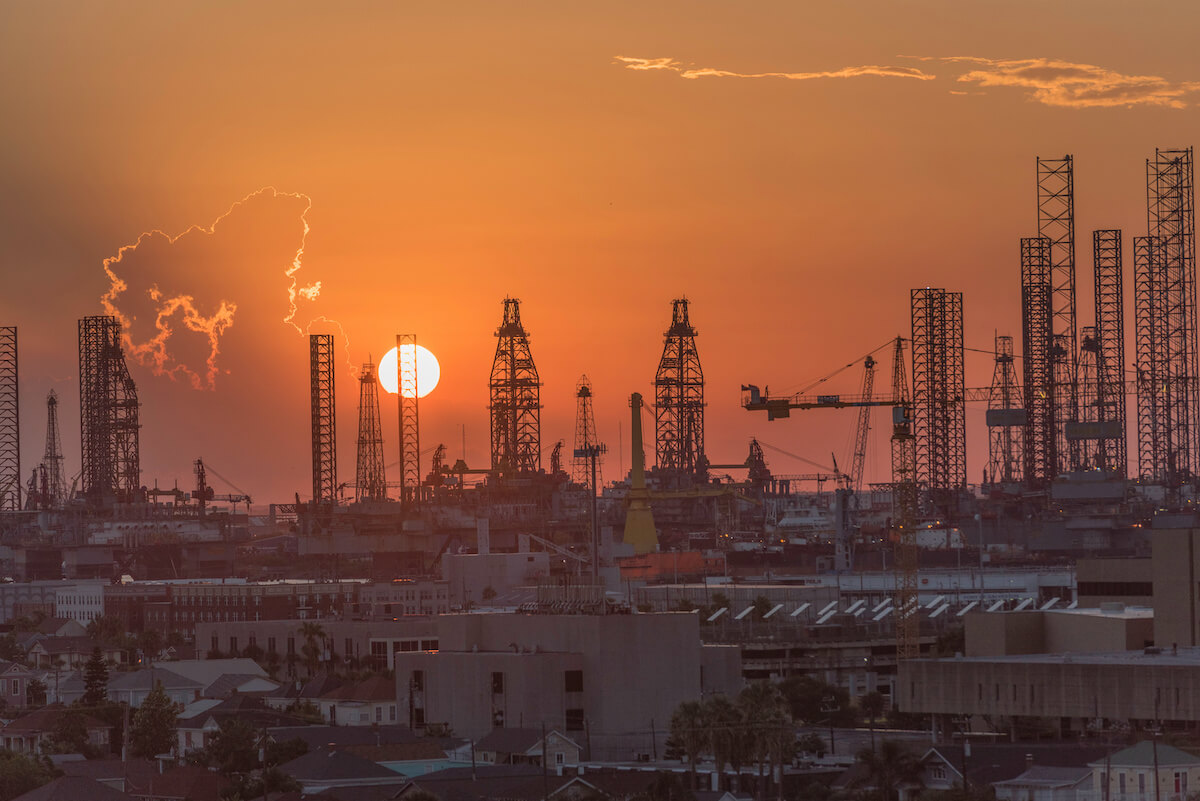 As the statewide leader in Fortune 500 companies, Houston is home to 24 of these company headquarters, with 21 located within the Houston city limits. Companies like Hewlett Packard Enterprise and NRG Energy have recently relocated their headquarters to Houston. Additionally, a total of 97 Texas companies made the Fortune 1000 list, with 43 of those based in Houston.
The top 100 employers in Houston account for over 680,000 regional workers. These employers offer a wide variety of employment opportunities. The largest companies in Houston include companies like H-E-B Grocery, ExxonMobil, Houston Methodist Hospital, United Airlines, NRG Energy, and the list goes on.
H-E-B is a Texas-based grocery chain that is the largest private employer in Texas. The company has grown from $250 million in sales in 1971 to over $13 billion by 2006. As of late 2010, H-E-B's operations serve approximately 55% of the Texas market, and the company's also announced plans to build a technology center at its headquarters complex in San Antonio.
ExxonMobil is the second-largest publicly held corporation and the largest oil company in the United States. The company has consolidated its Houston operations into one new campus in northern Harris County—specifically, the city of Spring—that includes 20 office buildings, a wellness center, and a laboratory.
Houston Methodist Hospital comprises eight hospitals, an academic institute, a primary care group, and more than 300 locations throughout the greater Houston area. Consistently ranked as "One of America's Best Hospitals," the hospital has earned worldwide recognition in multiple specialties, including cardiovascular surgery, cancer, epilepsy treatment, and organ transplantation.
Additional Large Companies in Houston
Memorial Hermann Health System
UT MD Anderson Cancer Center
Texas Children's Hospital
Schlumberger
Shell Oil
United Airlines
JPMorgan Chase
Lone Star College
Information via Greater Houston Partnership
Is Houston a Good Place to Start a Business?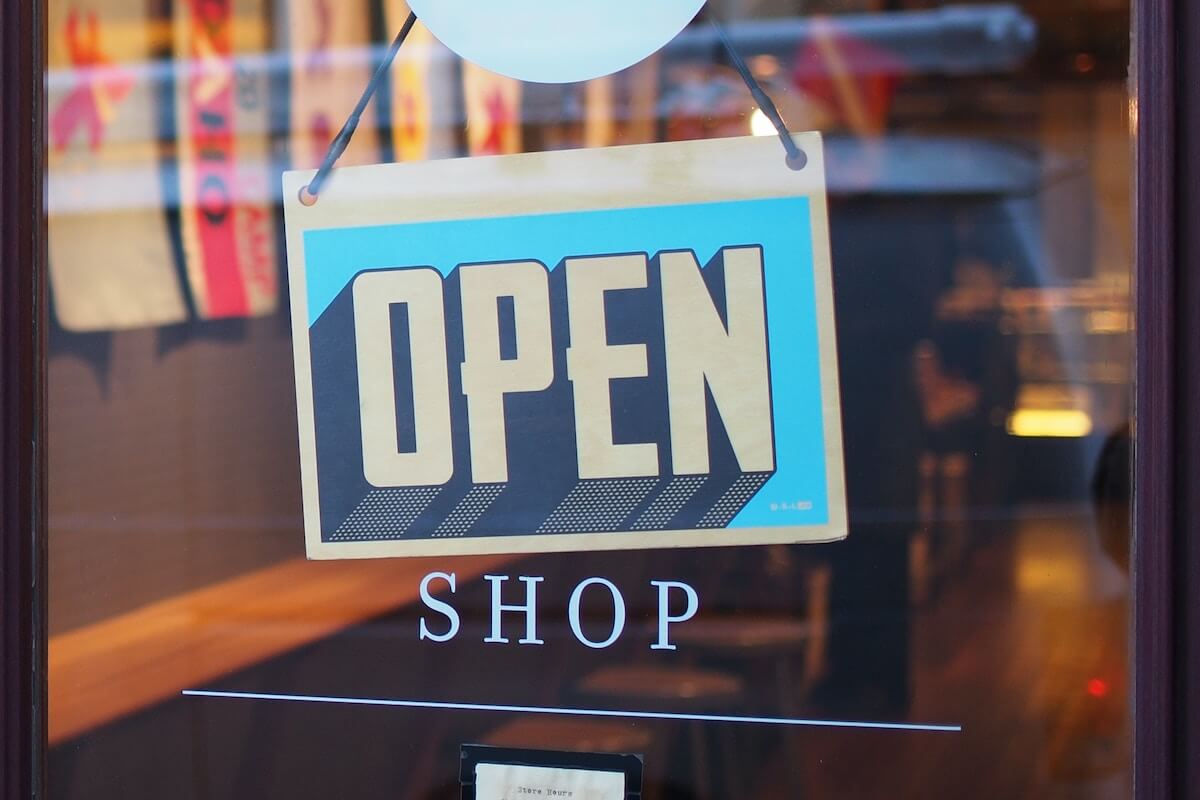 Houston was ranked one of the top 10 cities to start a business by the commercial news and real estate website 42Floors. Houston stood out by having the lowest average per-employee labor cost among its fellow Texas cities while having a cost of living about the same as the national average.
Houston also encourages small business growth through business-friendly tax policies, which means commerce from startups and Fortune 500 companies alike will continue to pour resources, money, and growth opportunities into the community. Small business startups can also make use of programs offered by Houston's Office of Business Opportunity, including seminars, business counseling, and startup loans.
Additionally, Texas does not impose personal or corporate income taxes, allowing you to invest more into your business as well as take home more money for you and your employees.
Partnerships with other established companies are a key cornerstone to starting a successful small business. Boasting the largest number of Fortune 500 companies in Texas, Houston offers small business owners the opportunity to learn from the best of the best. Houston is an economic metropolis that bolsters job creation, giving small business owners a foothold in their perspective market.
Being the fourth largest city in the country, it goes without saying that Houston boasts an abundance of talent for any startup business. Houston's population has exploded over the last decade, with a growth of over 20% since 2010. College graduates are getting jobs that they love with growing companies that are doing great things in the Houston area. This, paired with tax-friendly policies and affordable living, means that your startup consistently has a fresh crop of potential employees at your fingertips.
Houston Economy Facts and Figures
Although Houston is well-known for its role in the energy industry, the overall economy is strengthened by other industries, including medicine, finance, agriculture, transportation, and trade. The U.S. Bureau of Economic Analysis estimates Houston metro's GDP at $490 billion as of 2017, which ranks it in the top 10 among the top 50 metropolitan areas in the country and accounts for almost 29% of the state's GDP.
Houston has consistently had a high degree of industry diversity, meaning jobs were spread more evenly across different industries compared to the nation and other Texas cities. An added benefit of the diversification within the Houston market is less reliance on one particular industry, and less risk of a collapsing labor market should that one industry fail or decline. It also affords residents more options for work, play, and cultural engagement, improving the overall quality of life.
The region created 179,000 jobs in 2022, according to the Texas Workforce Commission, putting total employment at a record high for the region. As the TWC issues revisions, even if they were substantial, the year would still be one of the best on record for the Houston metro area.
As expected in Houston, energy companies are doing very well with relatively high oil and gas prices, carrying a significant positive impact to the overall Houston economy. Rapid population growth is another driving force behind Houston's strong and growing economy. The Houston metro population grew by 1.73% between 2021 and 2022 and is expected to grow by 1.5% annually over the next five years.
Houston Industries
Houston is best known for its oil and gas industry, but it also offers a dynamic job market with a variety of growing industries—including energy, life science, manufacturing, logistics, and aerospace.
With its central location in the U.S. and the Americas overall, Houston is an important industrial base with access to global markets, allowing for 6,400+ manufacturers in the region to produce and distribute more than $80 billion of products annually. Two international airports, four deep water seaports, and convenient rail and highway accessibility help companies minimize their transportation and distribution costs domestically and internationally.
Houston is home to 500+ companies and institutions involved in aircraft or space vehicle manufacturing, research and technology, or other air transportation support activities. Ten of the largest aerospace manufacturing companies have a presence in the Houston area. Houston's total trade in aircraft, spacecraft, and parts totaled $2.9 billion in 2019.
Houston is also home to the largest medical complex in the world, the Texas Medical Center just south of downtown, which provides clinical healthcare, research, and education at its 61 institutions. Beyond the TMC, Houston has more than 1,760 life science companies, cutting-edge healthcare facilities, and research institutions. The healthcare and life sciences industries collectively employ 320,500+ workers, making these industries even larger than Houston's energy sector.
Houston's technology talent is most prominent in the area's largest industries, such as energy and health care, but subsectors such as software development, programming, and database management are on the rise. Houston possesses the workforce and the infrastructural requirements necessary to support a robust tech system.
And, of course, it goes without saying that Houston and energy go hand-in-hand. Home to 4,600+ energy-related firms, the region remains at the forefront of foreign investment in energy, both in traditional oil and gas and in renewable energy such as solar and wind. More than half of Houston's corporate research and development centers are dedicated to pushing the technology envelope, and the Energy Corridor has become an iconic Houston business district.
Top Industries in Houston
Advanced Manufacturing
Aerospace & Aviation
Energy
Life Sciences & Biotechnology
Digital Technology
Transportation & Logistics
Health Care
Financial Services
Ready to Begin a Career in Houston?
The growing amount of Fortune 500 companies in Houston and the business-friendly climate is a major driving force behind the city's robust economy. The varied and dynamic industries that make up the majority of the Houston economy have created a great quality of life, as well as tremendous amounts of opportunity for companies, individuals, and small businesses.