How to Choose a Home Inspector: Find the Best Expert to Protect Your Investment
Posted by Texas Real Estate Source on Monday, May 1, 2023 at 10:51 AM
By Texas Real Estate Source / May 1, 2023
Comment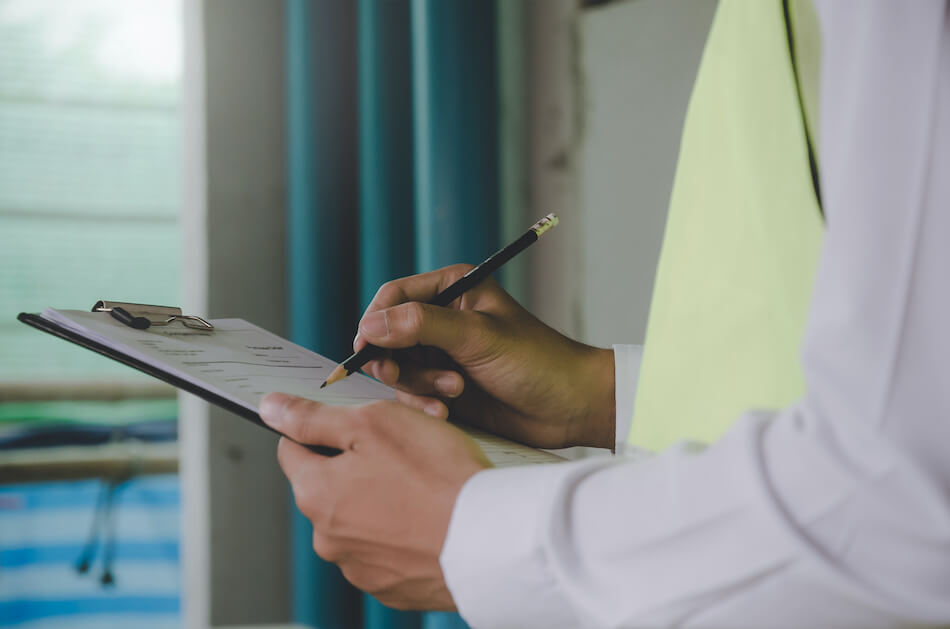 Most buyers know the importance of getting a home inspection. However, choosing the right inspector is more nuanced. Home inspectors play an essential role when purchasing and selling a property because they may discover typical faults you might miss during a walk-through.
Common home inspection issues can make or break a home purchase. Before making an offer on a property, potential buyers should be aware of common problems ranging from structural to plumbing and HVAC issues. The best home inspectors should have the proper certifications, stellar referrals, and proven abilities that put you at ease. Look for these qualifications, and you're sure to find a home inspector you can trust.
What is a Home Inspector?
A home inspector is an expert who examines residential and commercial properties. They are responsible for evaluating the structure, systems, and components to determine their present state. Hiring a trained home inspector when buying real estate or preparing a home for sale helps you ensure a fair, competitive price.
A home inspector is an expert who has obtained the requisite credentials, passed examinations, and acquired licensure from a state regulatory board to inspect homes professionally. Before becoming qualified, professional home inspectors must demonstrate comprehensive knowledge of numerous elements of a home.
Safety, condition, and structural integrity are the primary concerns of a home inspector. Mechanical soundness, energy efficiency rating (EER), general maintenance level (GML), and aesthetic appeal are integral to the practice.
Included in a typical home inspection are the following:
Walls/ceilings/floors
Windows/doors
Heating/cooling systems
Plumbing fixtures
Water heater
Electrical outlets
Fireplaces
Attics/basements
Crawl space/foundation
Additionally, they should look for signs such as water damage caused by roof leaks or flooding that could indicate potential problems with drainage or sewer lines. They may also inspect decks, patios, and other outdoor structures if requested by clients during pre-purchase inspections.
A qualified professional who examines dwellings and business premises to make sure they adhere to safety, quality, and legal requirements is known as a home inspector. By understanding the qualifications required for becoming a home inspector, you can be sure that any potential hire meets these requirements.
Qualifications for Becoming a Home Inspector
Becoming a home inspector requires specific qualifications. Education and training, licensing and certification, and professional memberships are all considerations for aspiring inspectors.
Education and Training Requirements
Home inspectors must be knowledgeable about electrical, plumbing, heating/cooling, roofing, structural components, and more.
Before being granted a license or certificate from the state board of home inspections, most states require that inspectors pass a written exam that covers topics such as construction principles and practices, inspection techniques, safety procedures, local building codes, national standards of practice, and reporting processes. Proof of liability insurance coverage also must be provided to protect both the consumer and inspector should something go awry during an inspection process.
How to Choose the Right Home Inspector
Before hiring a home inspector, you must verify qualifications, experience, and insurance coverage. Research is the first step in locating the best home inspector for your needs. Ask friends, family, or real estate agents if they can recommend a good inspector. You may also check online for reviews of local businesses and read consumer comments about their experiences with various services.
The next step in selecting a qualified home inspector is asking questions and checking references. When interviewing prospective inspectors, ask them about their qualifications, experience level, certifications, professional affiliations, continuing education courses taken recently, and the type of report provided following the inspection.
Also, inquire whether or not they carry general liability insurance and how much coverage they provide. Finally, request references from previous customers who have utilized their services to get an accurate picture of the kind of work performed by this individual or company before deciding which one to hire for your job.
Common Issues Found During Home Inspections
Common issues found during home inspections are usually related to structural issues, electrical panels, and plumbing problems. Home inspectors survey walls, floors, ceilings, and roofs to detect signs of wear due to age/weathering, substandard construction, lack of upkeep, water damage, and infestations, among other likely risks.
They also check for safety risks like exposed wires or incorrectly installed outlets. Additionally, they inspect pipes and fixtures for wear and tear that can lead to leaks from corroded metal pipes caused by hard water buildup, faulty seals around toilets/bathtubs causing moisture seepage into walls/floors, and clogged drains.
FAQs Concerning Home Inspector Qualifications
What skills should a home inspector have?
A home inspector should have a comprehensive knowledge of the building codes and regulations for the area. Inspectors must be well-versed in the materials used for construction, electrical systems, plumbing components, roofing elements, and HVAC gear. Home inspectors must possess strong communication skills to explain their findings to clients.
Additionally, attention to detail is essential as inspectors examine all areas of a property during an inspection. Finally, home inspectors must remain up-to-date on any changes or updates related to building codes and safety standards to ensure accuracy.
How much do home inspectors charge?
The national average cost for a home inspection is $357. However, prices can range from as low as $200 to as high as $500 or more. It's worth noting that while price is an essential factor, it's not the only one to consider when choosing a home inspector. Getting a home inspection before buying or selling a home is a crucial step that can save you time, money, and headaches.
Do home sellers need to hire an inspector?
While home inspections are typically associated with buyers, hiring a home inspector can also benefit sellers.
One advantage of a pre-listing inspection is that it can help sellers identify any issues with their property before putting it on the market. By addressing these issues, sellers can avoid surprise home repair costs and potentially increase the value of their homes.
In addition, having a pre-listing inspection can give buyers confidence in the property's condition and help streamline the sale process. When a seller can provide a detailed inspection report to potential buyers, it can help avoid an inspection contingency and make selling a home with structural issues easier.
Do you need a home inspector if the seller already has a report?
Whether or not you need a new inspection report when buying a home depends on a few factors, including your state and the property's condition.
In some states, sellers are legally required to disclose any known defects or issues with the property, including information from a previous inspection report. However, in other states, sellers are not required to disclose inspection reports, meaning buyers may need to commission their inspection to get a complete picture of the property's condition.
Even if a seller has provided an inspection report, getting your inspection done may still be a good idea. This is because the condition of a property can change over time, and a new inspection can uncover any new issues or changes that may have occurred since the previous inspection was done.
Who pays for the home inspector?
The buyer is responsible for paying for the home inspection. This is because the inspection is intended to provide the buyer with an independent evaluation of the property's condition and any potential issues and is often a necessary step in the home-buying process. When selling during a divorce, the cost of the inspection is split between both parties.
However, in some cases, the seller may commission their own inspection before listing the property for sale. This can be beneficial for both the seller and the buyer, as it can help identify any issues with the property early on and facilitate a smoother sale process.
In addition, some buyers may negotiate with the seller to have them pay for the inspection as part of the overall sale agreement. However, this is less common and may depend on the specifics of the sale and the negotiation process.
Are You Ready to Hire the Best Home Inspector?
For a successful real estate transaction, selecting the right home inspector is essential to ensure they possess the qualifications and experience for accurate and reliable results. With vetting, you assure protection before closing on a property. While searching for a skilled expert to examine your prospective property, confirm they fulfill the essential standards of expertise and knowledge so you can be confident that their conclusions will be precise and trustworthy.