Humble Schools: Humble ISD & Other Schools in Humble TX
Posted by Texas Real Estate Source on Thursday, March 2, 2023 at 11:01:29 AM
By Texas Real Estate Source / March 2, 2023
Comment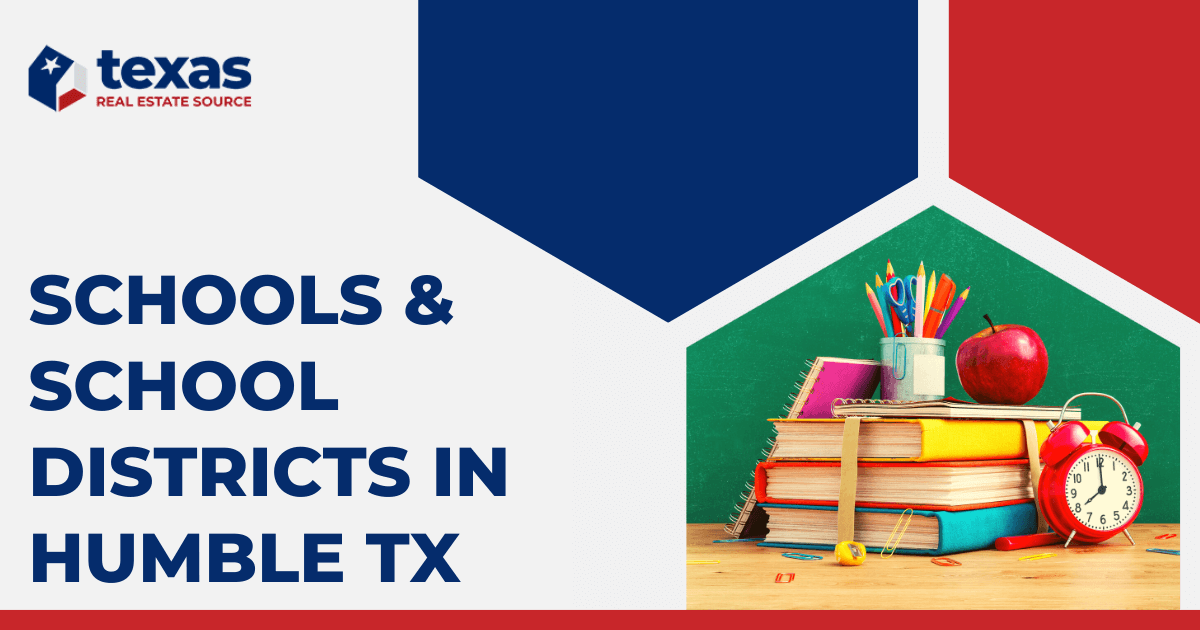 New residents in the city of Humble can easily find their perfect home among the city's many distinctive communities, from its more rural residential areas to the cityside neighborhoods and everything in between. But what about the schools in Humble?
Among Humble's many positive attributes is the Humble Independent School District (ISD), which offers a wide array of campuses for students of all ages. Private schools, charter schools, and higher education institutions are all available as well. No matter where you live in Humble, your schooling options aren't limited.
Humble ISD: Public Schools in Humble, Texas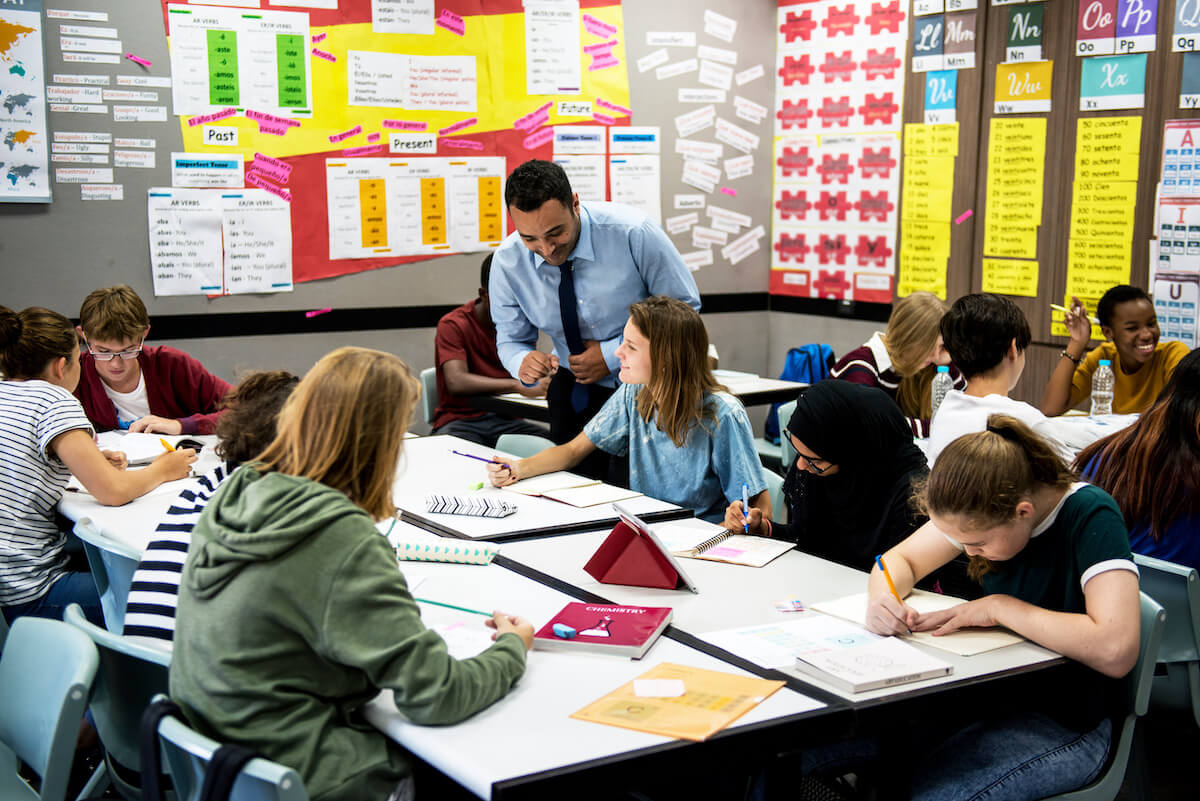 Humble ISD oversees the public elementary, middle, and high school campuses throughout the city. Teaching more than 48,000 students at any given time and having a range of more than 93 square miles throughout the greater Humble area, Humble ISD represents the bulk of education in Humble.
One of the most centrally located high schools in Humble ISD is Humble High School, located near the neighborhoods of Villages at Tour 18, Woodland Pines, and Laurel Place. Humble High School is the home of George Turner Stadium, where frequent sporting events inspire a sense of school pride within students while also inviting members of the surrounding community to get involved.
Other options for high schools within the district include Summer Creek High School, Guy M. Sconzo Early College High School, and Kingwood Park High School.
Each public high school in Humble offers a set of AP courses and numerous extracurriculars that allow students to deeply explore their chosen field of study or special interest. And no matter where you live in Humble, you're likely within just a few miles of a nearby Humble ISD high school by way of I-69 and Sam Houston Tollway.
Humble ISD also oversees several middle schools throughout the city. One popular choice for middle school in Humble is Ross Sterling Middle School, which neighbors Humble High School and is easy to reach for residents all over the city, especially on the eastern side of I-69. If you're located on the western side of I-69, another campus, such as Jones Middle School, might be more accessible. Humble ISD's attendance zone maps can help you and your real estate agent narrow down your home search if you have a preferred school.
Elementary schools are available all over the city, and many households moving to Humble will be able to find homes within walking distance.
Charter Schools in Humble, Texas
Many parents choose to take the public charter route when it comes to schooling their children, especially if they find a charter school that caters well to their child's specific needs and goals. Luckily, Humble is home to several local charter schools that provide education to students of all ages and offer a variety of specialized programs to choose from.
One of the most popular charter schools in Humble is Humble Classical Academy, a K–5 charter centrally located along Wilson Road and just minutes from the Humble city center. Humble Classical Academy offers a number of specialized programs, including a bilingual/ESL department and community engagement programs.
Other charter schools available in Humble include the Rhodes School for the Performing Arts and Vista Academy of Humble, each with its own scholastic and extracurricular specialties for students to explore.
Private Schools in Humble, Texas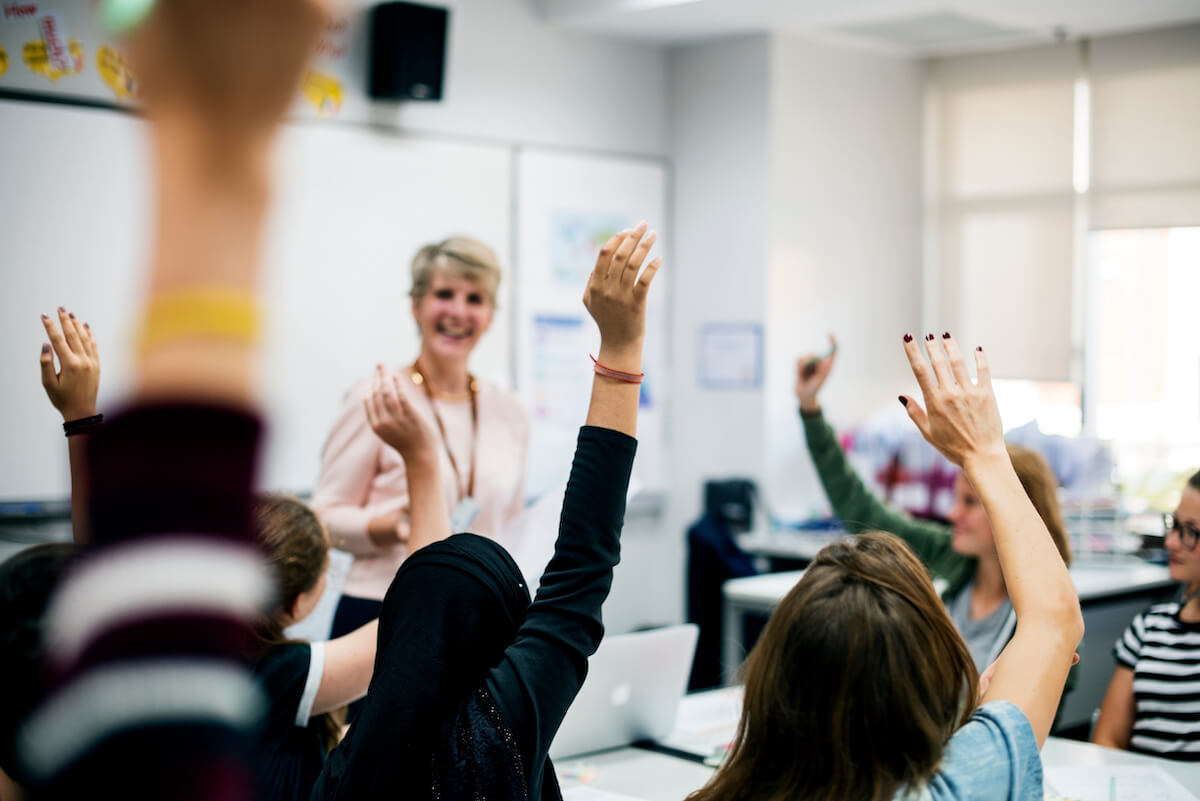 When it comes to picking the right school for your child, private education is another plentiful option in Humble. Whether you'd prefer a religiously affiliated or secular education for your child, you can find a private school in Humble that offers the unique programs and specialized curricula you're looking for.
Approximately 1,100 students receive their education each year from one of Humble's 11 private school campuses.
The private school closest to central Humble is St. Mary Magdalene Catholic School, a popular campus that educates students from prekindergarten through eighth grade.
You can find multiple Montessori school campuses in and around Humble, including Atascocita Montessori and Pines Montessori School. Montessori schools focus on student-led education and nurture each child's inner love for learning. Atascocita Montessori can be found directly to the east of the city center, while Pines Montessori school is located to the northeast near Kingwood.
Humble Christian School is a private school located in the neighborhood of Humble Park, south of the city center. This school is well-known in the neighborhood for its multiple sports teams, well-rounded academics, and various opportunities for advanced placement courses that allow students to deepen their knowledge in several fields of study.
Colleges and Universities Near Humble, Texas
Whether you're on the lookout for a college or university for your high school student or you're seeking some higher education for yourself, you have a wide variety of college campuses near Humble, Texas, for you to choose from, depending on your needs and budget. There are multiple public and private two-year colleges and four-year universities within about 20 miles of Humble.
The largest university near the Humble area is Lone Star College, a public institution that focuses on two-year programs. The college has campuses throughout Greater Houston, including the Kingwood branch located just north of central Humble. Although many Lone Star College students are on the liberal arts and humanities track, other popular fields include healthcare, education, and business. Lone Star also often has dual credit programs through nearby high schools.
Downtown humble is about 19 miles away from the University of Houston-Downtown, which boasts an enrollment of over 14,000 as the second-largest four-year university in Houston. The much larger University of Houston isn't much farther away at just over 20 miles, enrolling over 46,000 graduate and undergraduate students.
Find the Right School in Humble TX
Humble's school system comprehensively serves the community with plenty of options and convenient locations. No matter where you choose to live in Humble, you'll be able to find several school campuses nearby to suit your needs.
Thinking about moving to Humble or Atascocita? Call The RealFX Group at (512) 956-7390 to get in touch with an experienced local real estate agent and start your homebuying journey today.