Things to Do in Hutto TX: Fun Activities For This Weekend
Posted by Texas Real Estate Source on Tuesday, July 12, 2022 at 3:26 PM
By Texas Real Estate Source / July 12, 2022
Comment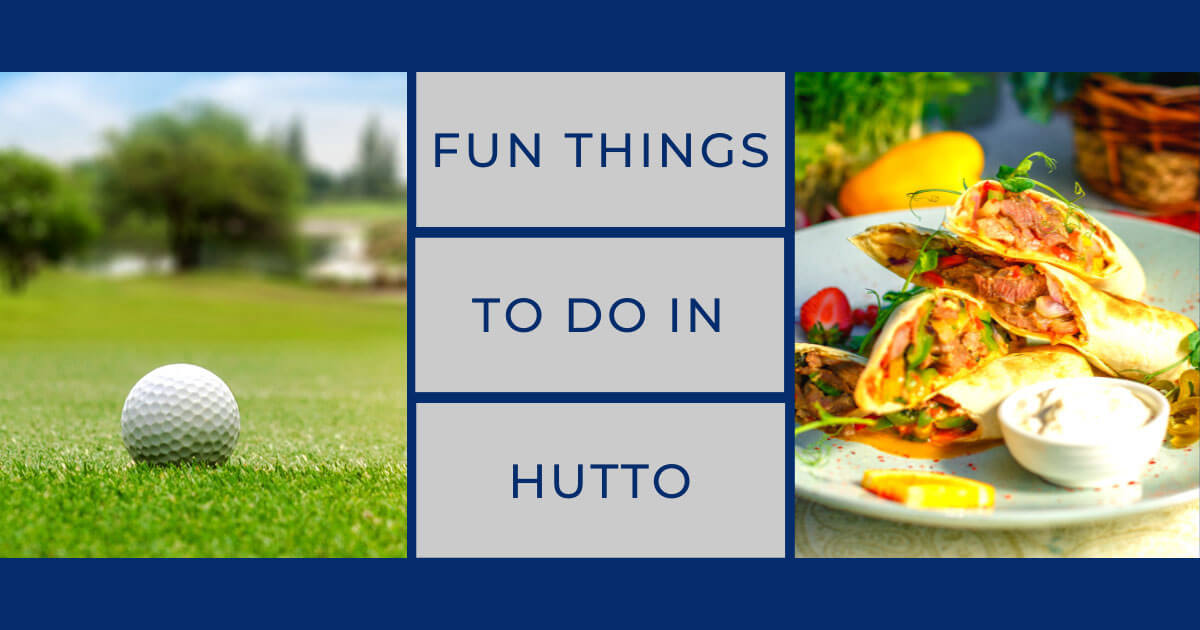 If you're considering visiting Hutto, Texas, you'll be happy to know that there's plenty to do in this vibrant city. From exploring local parks and trails to sampling the many restaurants and shops, there's something for everyone in the city of Hutto.
Outdoor Activities in Hutto
Whether you're an outdoor enthusiast or enjoy spending time outdoors now and then, Hutto has plenty to offer. Here are a few favorites:
Hutto's Hippos
One of the first things you may notice about Hutto is the herd of colorful concrete hippos scattered around town. Going on a self-guided scavenger hunt can occupy several weekends—there are more than 3,000 hippo statues to find, and more continue to pop up. This city's mascot is unique, and the most prominent example is Henrietta, the seven-ton hippo statue standing wide-jawed in the middle of downtown.
There are several possible origins for Hutto's hippo mascot, including several football stories. However, the most popular is that a circus train stopped in Hutto in 1915, and one of the hippos made a break for it to the nearby Cottonwood Creek. A depot agent reportedly had to stop the trains while the hippo was corralled by its keepers, and amused residents adopted the hippo as their mascot.
Parks, Golf, & Water Recreation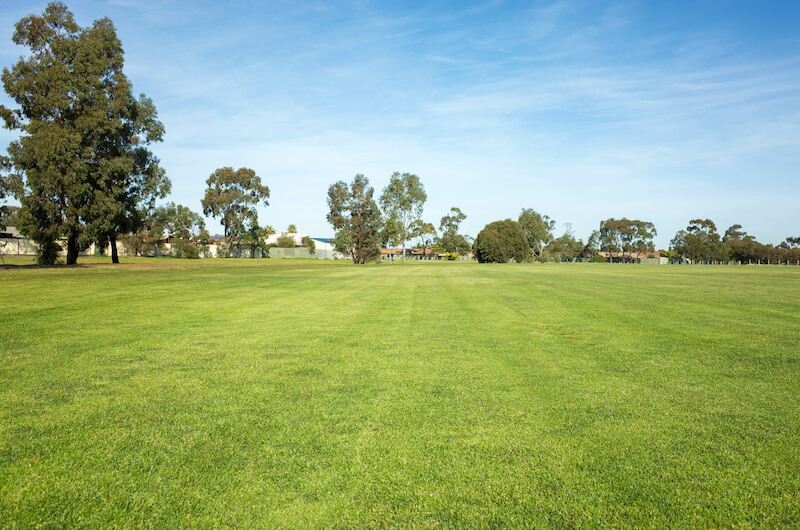 The Golf Club at Star Ranch has been called one of the best public courses in Texas, and visitors who play these picturesque 18 holes are sure to agree. The club also boasts a clubhouse with a restaurant and pro shop.
If you're not a golfer, don't worry—Hutto has plenty of other outdoor activities to enjoy. Several city parks are perfect for picnics and playground visits, including Fritz Park, a central 33-acre park in Hutto. Some of its amenities include:
Basketball and sand volleyball courts
Horseshoe pits
A reflection pond
Walking trails
A pavilion with picnic tables and grills
Baseball and football fields
Additionally, Hutto Lake Park near the Lakeside Estates neighborhood has a 10-acre pond for fishing and non-motorized boats, and it's also an excellent area for birdwatching. There's a one-mile trail around the pond, a basketball court, and a natural playscape. If you're looking for a different way to cool off, the Glenwood neighborhood has its own 25-foot diameter splash pad.
Hiking & Biking Trails
Looking for a longer walk? The Cottonwood Creek Trail is a three-mile paved trail connecting schools, parks, and businesses throughout Hutto, starting at Fritz Park and ending near Hutto High School.
In the nearby city of Round Rock, Brushy Creek has a much longer trail with crushed granite and paved sections popular for walking, biking, and birding. Meander along the creek to Twin Lakes Park in the city of Cedar Park. It's also pet-friendly, so feel free to bring along a four-legged friend.
From exploring local parks and trails to golfing at one of the area's top-rated courses, there's something for everyone to do outdoors in Hutto, Texas.
Where to Shop in Hutto
Most of Hutto's commercial area is concentrated along Highway 79, the major east-west route through Hutto to Round Rock and the city of Taylor. It's also not a hassle to drive to nearby communities for the best shopping, as Round Rock's famous outlet supercenter options are less than 20 minutes away.
For local shopping, though, Historic Old Town Hutto is the place to have fun. Be sure to visit the Creative Touch & Candy Corner gift shop and take a selfie in front of the Greeting Wall mural. You can even buy a concrete hippo at the Hutto Chamber of Commerce.
Where to Eat in Hutto
Hutto's historic downtown has enough fantastic dining options to feed even the hungriest of hippos. The Downtown Hall of Fame is a lively sports bar that dishes out craft burgers, cocktails, beer, sports on tv, and live music, taking an artisanal approach to their food and generating a high-energy atmosphere. Be sure to check out their burger of the month.
Snuffy's Bar and Grill is another Hutto classic, serving all your classic bar snacks, burgers, tacos, and sandwiches. The Hall of Fame and Snuffy's also double as some of the most popular nightlife spots in town.
There's nothing quite like a homemade pie, and Texan Cafe and Pie Shop is the best place to get them in Hutto. Pies aren't the only delicious treat on the menu, though—the café also serves homestyle southern favorites like catfish, chicken-fried steak, and fried green tomatoes. Enjoy a hearty meal and finish it off with a slice of one of the dozens of pie flavors, or call in advance for a whole homemade pie to take home.
Looking for something lighter? Lamppost Coffee offers all sorts of brews, including not-coffee options like loose-leaf tea, matcha lattes, and lemonade.
Of course, it wouldn't be Texas without an excellent local Tex-Mex restaurant, so check out Mario's Mexican Restaurant for both classic barbecue plates and enchiladas, fajitas, chalupas, and more.
Speaking of barbecue, Hutto has several restaurants specializing in this iconic Texas fare. The Pustka Family Barbeque food truck cooks its meats over oak wood and offers brisket, ribs, sandwiches, sides, and more that are so tasty they often sell out, so check the Pustka Family Barbeque Facebook page for updates to get your favorites before they're gone! Additionally, Southside Market & Barbecue sells its meats by the half-pound, including briskets, sausages, ribs, and more, plus options like barbecue plates, brisket baked potatoes, sides by the pint or quart, and wraps and sandwiches.
Be on the lookout for food trucks all over Hutto. In addition to barbecue, you can find paninis, Chicago-style hot dogs, egg rolls, and many other dishes.
If you're searching for international cuisine, never fear; Hutto has those, too. Bien Hoa specializes in Chinese and Vietnamese dishes, and Wen's Cafe offers entrees like Pad Thai Beef, Mu Shu Pork, and Kung Pao Shrimp.
Arts & Culture in Hutto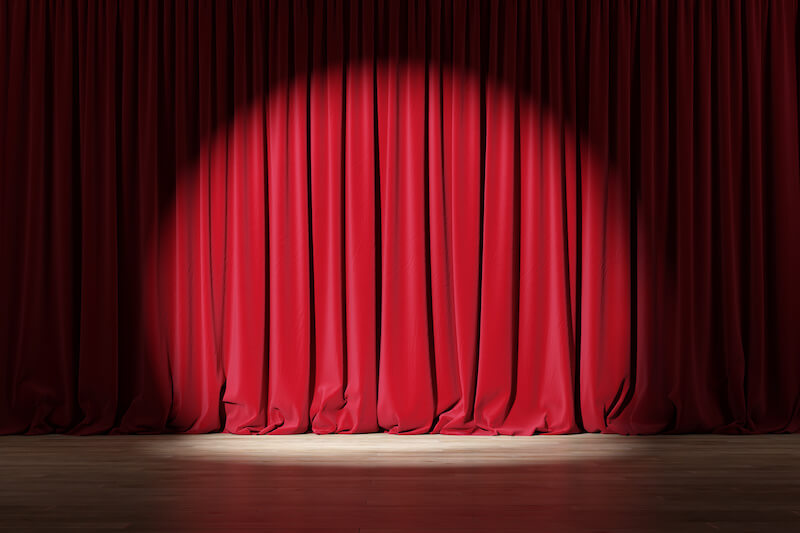 The city of Hutto may be small, but it has access to many arts and culture opportunities in the greater Austin metro. Here are a few places nearby to learn about history, see art, and watch performances.
Museums & Art Galleries
Hutto is centrally located between several cities and only about half an hour from the heart of Austin, so Hutto residents have access to a wide variety of attractions. Several local history museums are housed in preserved historic homes nearby, such as the Dan Moody Museum in Taylor, the Heritage House Museum in the city of Pflugerville, the Palm House Museum in Round Rock, and the Williamson Museum in the city of Georgetown (though that one's in a former bank building in Georgetown Square). A few fun and offbeat museums are scattered around, such as the Museum of Modern Cheesemaking in Round Rock.
Check out local and regional artists at the Round Rock Downtowner Gallery, and get custom frames for beautiful works at the Tiemann Art Gallery. Multiple local artists also own studios nearby, so be sure to visit (if visitors are welcome) to see works, talk to artists, and even take classes.
In the city of Austin, museum highlights include the Thinkery, an interactive science museum; the Blanton Museum of Art; specialty museums like the Texas Toy Museum, the South Austin Museum of Popular Culture, and the Texas Music Museum; and many more.
Dance & Live Theatre
The Good Theatre Co. is Hutto's homegrown theatre nonprofit, hosting open mic nights and producing local performances. The Hutto Theatre showcases the talent of the Hutto Theater Troupe at the Hutto High School Performing Arts Center and offers summer kids' theater camps.
There are multiple community theatres to visit even without driving to Austin. The Sam Bass Community Theatre in Round Rock and the Georgetown Palace Theatre are excellent options for watching actors on the stage.
If you're looking to make a night of it, there are several places to catch new movies and old classics near Hutto. Round Rock and Pflugerville have drive-in movie theaters: the Blue Starlite Mini Urban Drive-In Theater and the Globe Drive-In Theater. Both cities also have their own Cinemark theaters, and The Howard Theatre in Taylor is a historic venue that shows a great mix of old and new favorites.
Take advantage of Hutto's great location and explore the attractions in one of Austin's best suburbs!
Discover Fun Things to Do in Hutto
If you are looking for a great place to live that offers plenty of outdoor adventures, shopping, and great restaurants—not to mention a unique and quirky community identity—Hutto may be the perfect place. With its prime location just outside of Austin, Hutto is growing rapidly and has something to offer everyone. So consider moving to Hutto today and discover the delights of this great suburb.