Things to Do in Irving Texas: Fun Activities For This Weekend
Posted by Texas Real Estate Source on Wednesday, May 11, 2022 at 11:35 AM
By Texas Real Estate Source / May 11, 2022
Comment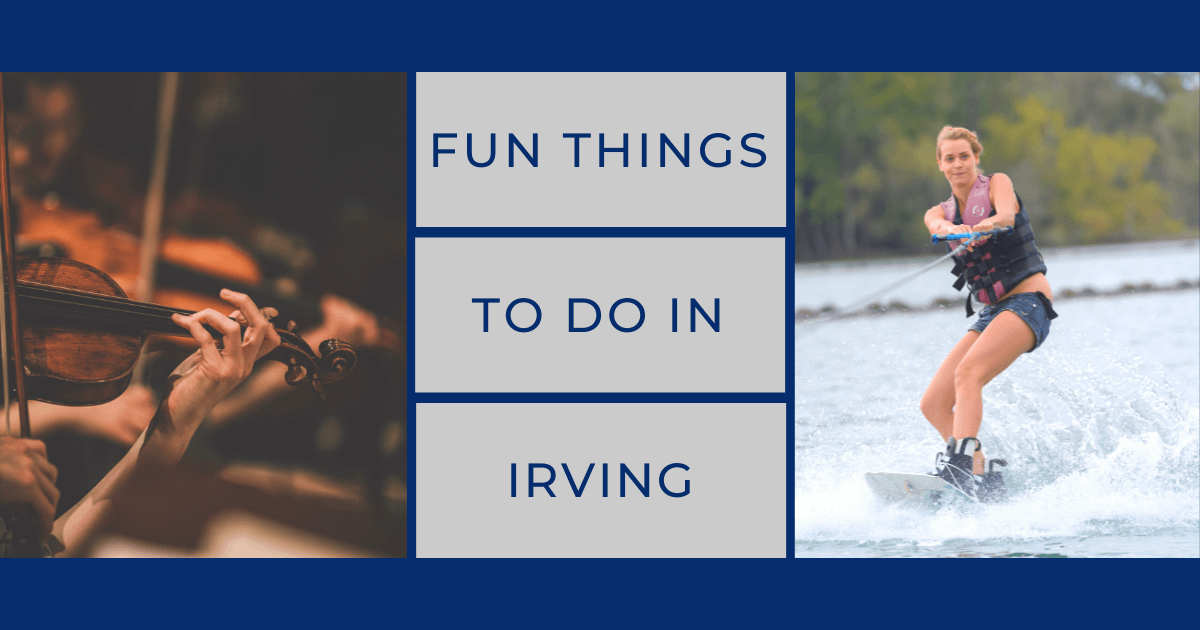 If you're looking for things to do in Irving, TX, you'll find no shortage of activities and attractions. From museums to restaurants to outdoor adventures, there's something for everyone in the city of Irving. Keep reading to check out our overview of some of the top Irving attractions and activities.
Things to Do Outdoors in Irving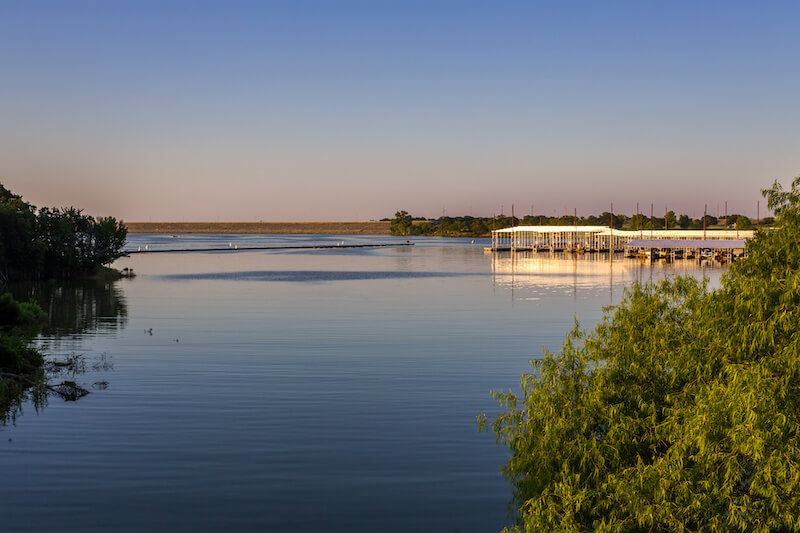 Irving has plenty to offer for those who love spending time outdoors. For starters, the city is home to over 80 parks totaling more than 2,000 acres. So whether someone's looking for a place to take a leisurely stroll or wants to get their heart pumping with some hiking or biking, they'll find the perfect spot in Irving.
Parks and Golf Courses
Centennial Park, celebrating Irving's 100th anniversary, has both outdoor amenities and a bit of history for visitors to explore. Set on both banks of Delaware Creek, this park includes a history wall at Founders Plaza, a stone pavilion, bronze sculptures, a loop trail, and more. It's also decorated with holiday lights each year for visitors to enjoy.
Irving also has a plethora of places to play golf, including the Irving Golf Club, Hackberry Creek Country Club, the Cottonwood Valley Golf Course, TPC Four Seasons Las Colinas, and the Las Colinas Country Club. That isn't even counting golf courses that aren't within Irving's city limits but are in neighboring communities, such as the Riverchase Golf Club in the city of Coppell and Luna Vista Golf Course in northwest Dallas.
Water Recreation
Did you know you can ride a gondola in the middle of the Dallas-Fort Worth Metroplex? The Mandalay Canal at Las Colinas offers the opportunity to do just that. Book a ride with Gondola Adventures of Las Colinas, or rent a stand-up paddleboard or kayak to glide through the water! The Mandalay Canal links to Lake Carolyn, where visitors can also rent water tricycles.
Want a bigger lake to play on? Lake Grapevine, roughly 20 miles from Irving, covers over 8,000 acres, making it the perfect destination for waterskiing, boating, and windsurfing. There are two marinas on the lake, as well as plenty of trails to enjoy and camping sites to stay overnight.
Hiking and Biking Trails
If the trails around the lakes or a paved stroll by the canal don't appeal, there are plenty of other trails around Irving. The Campion Trail is a master-planned greenbelt trail following the Trinity River and totals around 22 miles. It's rated as "easy" in both the north and south sections and provides an eclectic mix of urban and natural views along its route.
The southern part of the Campion Trail runs through the Trinity River Mountain Creek Preserve, which offers quite a few other amenities for enjoying the trails and the rest of the park. The paved parking can accommodate horse trailers, so equestrians can enjoy the trails here too.
Best Shopping in Irving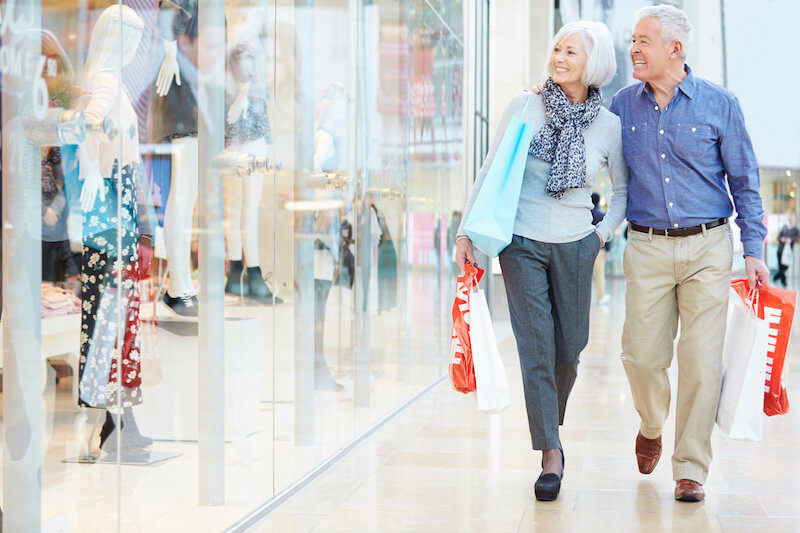 Looking for the best way to shop 'til you drop? The Irving Mall is a two-story indoor shopping center with 120+ retailers, a food court, and an AMC movie theater. Many other shopping areas are located nearby along Airport Freeway, such as Irving Towne Center and other clusters of retailers and restaurants.
The Las Colinas mixed-use development is one of Irving's biggest and best entertainment districts, so it's only natural that shopping is part of the package amid the restaurants and luxury Irving condos. There are multiple shopping centers throughout this neighborhood, such as Las Colinas Plaza, MacArthur Park, Market Square, and Las Colinas Village.
Sports in Irving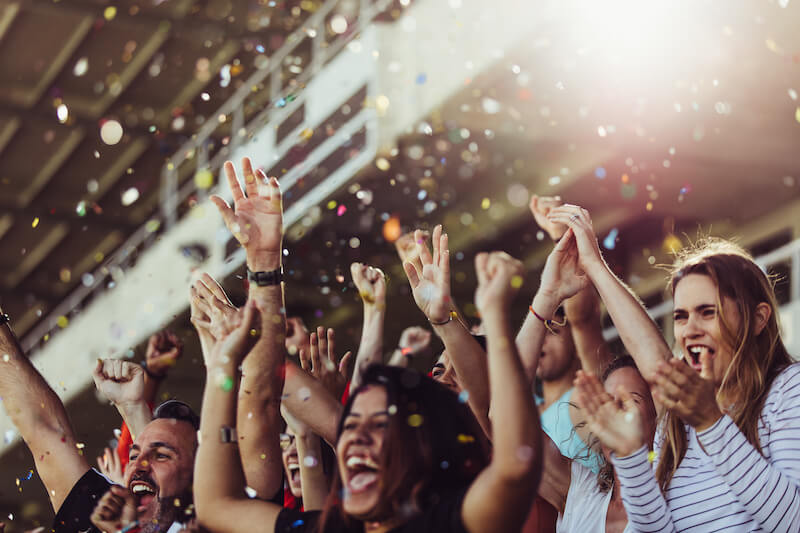 With the city of Arlington only about half an hour away by car, Irving residents have easy access to both AT&T Stadium and Globe Life Field. The American Airlines Center in the city of Dallas is even closer to most homes in Irving. Between the three of them, those who move to Irving are perfectly positioned to attend games for the Dallas Cowboys football team, Dallas Mavericks basketball team, Dallas Stars hockey team, and Texas Rangers baseball team. Get ready to cheer on the home team!
Where to Eat in Irving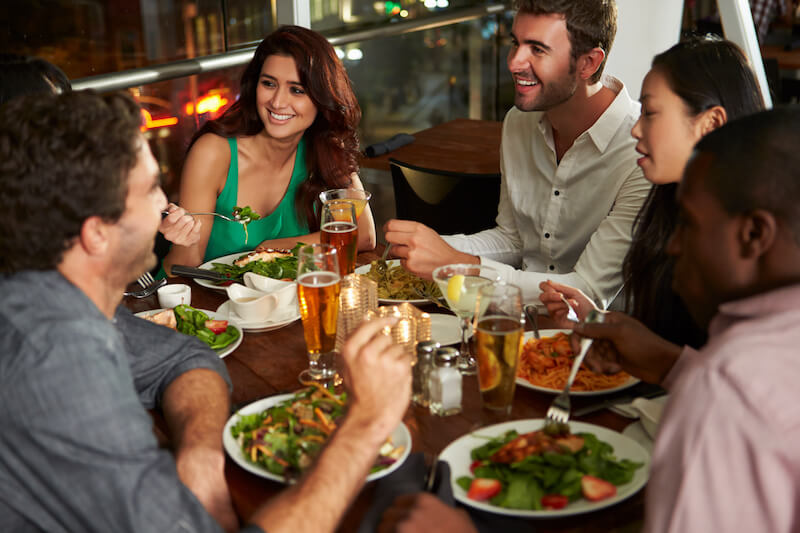 What's more relaxing than a good meal on a waterfront patio? Water Street in Las Colinas is home to a fantastic array of upscale dining, including restaurants like Pacific Table, where you can eat steak and seafood overlooking Lake Carolyn; Cork & Pig Tavern, where the gourmet meals are a treat to both the eyes and the palate; and The Ginger Man, which has over 100 beers on the menu for guests to sip on the spacious patio.
Irving residents can have their pick of international cuisine. From Mediterranean fare at Andalous and Moroccan at Kasbah Grill to sushi at Hanasho and smoky brisket at FM Smoke House, there's something to satisfy every taste.
Arts and Culture in Irving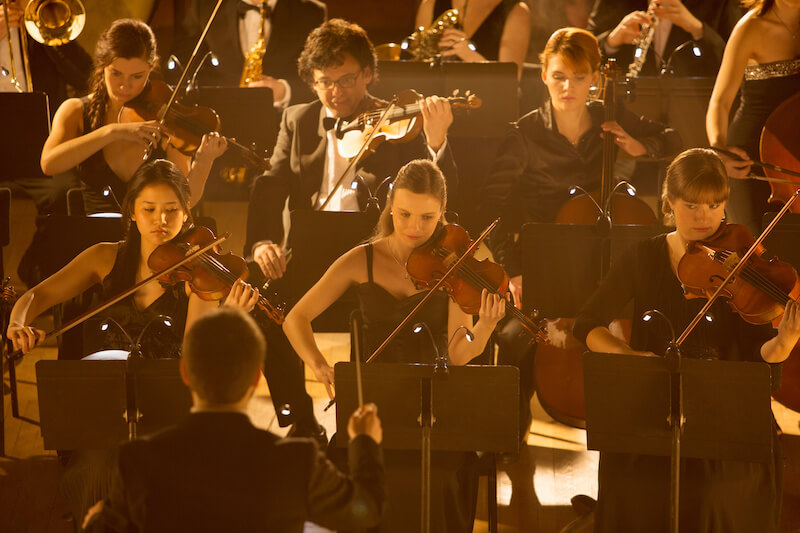 From paintings to plays, there's plenty of culture to take in all around Irving. Here are a few of the must-see spots around the community.
Museums
If you're looking to explore local history, there's the Irving Archives and Museum right next to Irving Hall. Using artifacts, video displays, and more, the dynamic exhibit hall presents the area's history from the frontier days to its current status as an international-class city. The museum also features traveling exhibits that change frequently.
The Heritage Crossing district hosts a number of small museums. The Ruth Paine House multimedia museum, for example, guides visitors through the events surrounding the assassination of President John F. Kennedy in 1963. At the Jackie Townsell Bear Creek Heritage Center, visitors can explore three museums telling the story of one of the oldest African-American communities in Dallas County.
Art Galleries
The Irving Arts Center is one of the most notable places to enjoy arts and culture in the city. Home to 10 resident arts organizations, including orchestras, chorales, dance companies, and more, the Irving Arts Center is a 10-acre complex. It includes an outdoor sculpture garden, theaters, classrooms, and four free art galleries displaying works from both local and regional artists as well as traveling exhibits from the Smithsonian Museum and its affiliates. The art center hosts many events throughout the year, such as concerts, theatrical performances, festivals, and educational programs.
The Jaycee Park Center for the Arts is a two-story gallery surrounded by a beautiful park with flower gardens and a duck pond. The center hosts art shows, workshops, classes, and other events alongside its East and West galleries, and is the home of the Irving Arts Association.
Another must-see attraction in Irving is the Mustangs of Las Colinas, a public art sculpture of nine wild mustangs charging through a stream. The sculpture is larger than life and made of bronze, making it a truly impressive sight.
And, while on the subject, visitors to Las Colinas should also check out the Flower Clock, a working timepiece 27 feet across set inside a flower bed slightly south of the Toyota Music Factory.
Performing Arts
The Irving Symphony Orchestra is a great option for enjoying live music. This award-winning orchestra performs both classical and pop culture concerts (and sometimes blends both!) at the Irving Arts Center, as well as other venues around the city.
MainStage Irving-Las Colinas, also at the Irving Arts Center, puts on award-winning live theatre each season. The Arts Center features two theaters: the Carpenter Performance Hall and the Dupree Theater.
These are just two of the resident arts organizations at the Irving Arts Center. Altogether, the resident arts organizations put on more than 200 performances annually, ranging from live theatre to ballet to choir.
Nightlife in Irving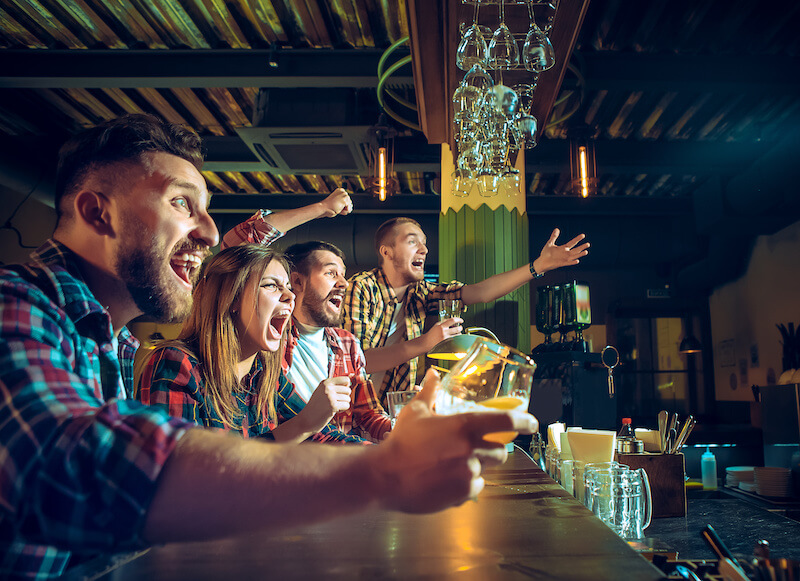 You can't mention nightlife in Irving without talking about the Toyota Music Factory. This massive entertainment complex hosts restaurants, bars, and even a cinema, as well as multiple performance venues. The Pavilion can convert from a cozy 2,500-seat theater to a 4,000-seat indoor theater to a huge 8,000-seat outdoor amphitheater depending on the requirements of the concert, and Texas Lottery Plaza is a 50,000-square-foot outdoor event zone with an open-air stage and live music every weekend.
Enjoy a Day Out in Irving, Texas
Irving is a great place to live, work, and play. With so many things to do in the city, there's something for everyone. From golfing and shopping to hiking and dining, Irving has it all. If you're looking for a bit of culture, check out one of the museums or art galleries. Or, if you want to catch a show or some nightlife, the theatre and performing arts scene in Irving are top-notch. No matter what you enjoy doing, Irving is sure to have something fun for you. So why not explore the city today?