Dog Parks & Dog-Friendly Activities in Katy TX
Posted by Texas Real Estate Source on Monday, September 25, 2023 at 3:30 PM
By Texas Real Estate Source / September 25, 2023
Comment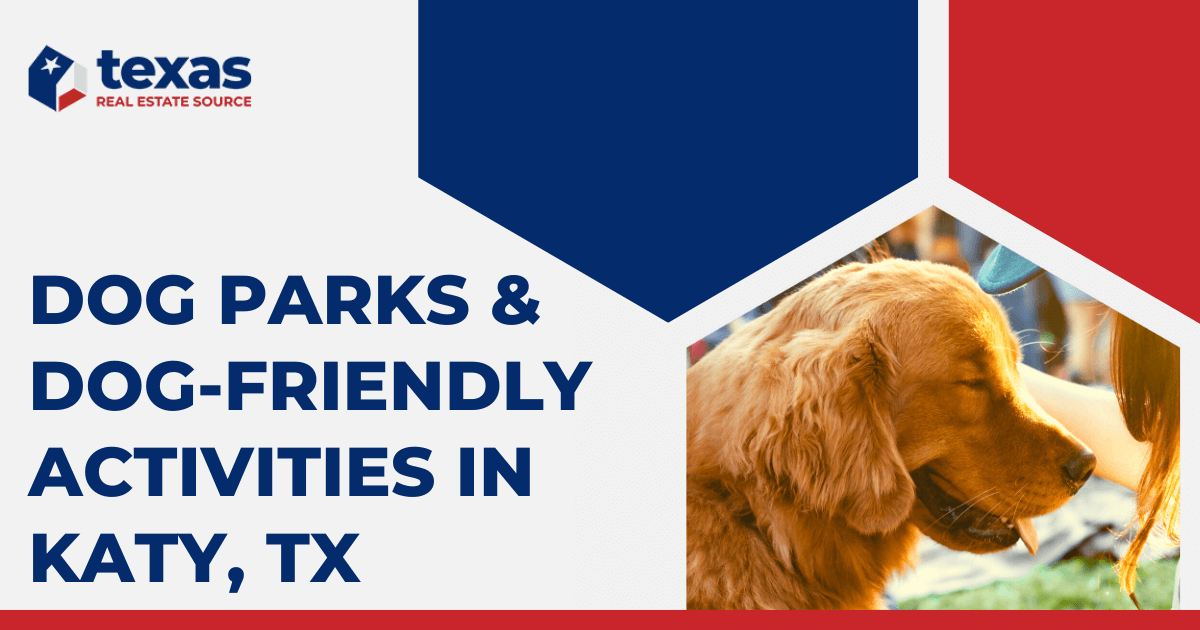 Katy, Texas, is a city that not only welcomes people with open arms but also their furry friends. Dog parks and dog-friendly businesses have been popping up all over the city of Katy in recent years, making it a great spot for pet lovers. If you're a dog owner, you'll be happy to know that Katy has a plethora of dog-friendly places and activities. From parks and trails to restaurants and cafés, there's no shortage of spots where you can bring your pup along for the fun. So grab your leash, call your dog, and let's explore all the ways Katy caters to its canine population.
Best Neighborhood Dog Parks in Katy
Katy Dog Park
One of Katy's most popular attractions, the Katy Dog Park, is an off-leash park for canines of all sizes that opened in March 2007. This 14-acre park offers everything for you and your furry friend to enjoy, including a walking path that spans almost one-third of a mile, a canine wading pool, custom dog showers, and water fountains for both pets and their owners. Katy Dog Park even includes an agility course located on the west side of the park.
The park is conveniently divided into two sections, one section for large breed dogs and another section for small breed dogs. The park boasts a variety of tall trees that offer ample amounts of shade, perfect to escape the hot Texas sun on those sweltering summer days. The park has a convenient location right next to Mary Jo Peckham Park and Katy City Park, two of the best parks in Katy.
Address: 5418 Franz Road, Katy, Texas 77493
Hours: Dawn to Dusk
Millie Bush Dog Park
Millie Bush Dog Park is located within George Bush Park, just outside of Katy. Millie Bush Dog Park is a 10+ acre dog park in Katy that features two large ponds for your pup to cool off, towering trees to give you both shade, and plenty of benches to relax on. This large park has plenty of open grassy areas to toss the frisbee or play fetch.
Just outside the park are two conveniently placed wash stations to clean off the mud and grass after a day of fun play at the park. Another feature at this dog park is a separate small dog area, helping keep your smaller four-legged friends from being overwhelmed by large playmates. The small dog area also features a pond, shade trees, and plenty of grassy areas to run around.
Address: 16101 Westheimer Pkwy, Houston, Texas 77082
Hours: 7 a.m.–7 p.m. Daily
Paul D. Rushing Park
Paul D. Rushing Park is a massive park located in Katy. The park itself offers recreational activities for everyone, including your dog. The dog park area at Paul D. Rushing Park is a whopping 20 acres and is completely fenced in, allowing your dog the ability to roam and play freely.
The Paul D. Rushing Dog Park features a large open area for exploration, as well as separate areas for small and large dogs. Benches are sprawled throughout the park for dog owners to relax and watch their pups play. Owners are encouraged to bring water to the park, as there are no ponds or water for your dog to cool down.
With the popularity of the Paul D. Rushing Park, dog owners are required to have a dog license, and they must be tagged and vaccinated for the safety of others at the park. Dogs are free to enjoy the dog park off-leash but are required to get back on their leash as soon as they exit the dog park premises.
Address: 9114 Katy Hockley Road, Katy, Texas 77493
Hours: 8 a.m.–Sunset Daily
Cross Creek Ranch Canine Commons
Canine Commons is a smaller dog park located within Cross Creek Ranch, one of the most popular neighborhoods in Katy. Reserved specifically for the residents of Cross Creek Ranch, the park spans only one acre but offers many of the same amenities that other larger parks offer.
Even though Cross Creek Ranch Canine Commons isn't as large as some of the other Katy dog parks we've featured thus far, residents will still find unique amenities like a covered pavilion with benches that sits within the single-acre park. This gated park also includes drinking fountains, a wash-down area for your dog, and benches sporadically spread throughout the park. Canine Commons Dog Park includes two separate play areas for large and small dogs.
Address: 5727 Flewellen Oaks Lane, Katy, Texas 77494
Hours: 6:30 a.m.–8:30 p.m. Daily
Grand Lakes Dog Park
Grand Lakes Dog Park is a fenced-in private dog park that's reserved for Grand Lake residents and their invited guests only. This spacious park is simply planned and has plenty of space for your four-legged friends to roam.
Grand Lakes Dog Park features a perfect blend of shady areas as well as plenty of spots to bask in the sun. There's a large water faucet and dog bowl for your pup to cool off. Grand Lakes also features a paved walking trail for a short walk with your dog and picnic tables to sit back and relax. The park also conveniently provides poop bags and trash cans to keep the park clean and sanitary.
Address: 5610 Calico Crossing Lane, Katy, Texas 77450
Hours: Monday and Tuesday 6:30 a.m.–8:30 p.m., Wednesday–Sunday 7 a.m.–9:30 p.m.
Dog-Friendly Restaurants in Katy TX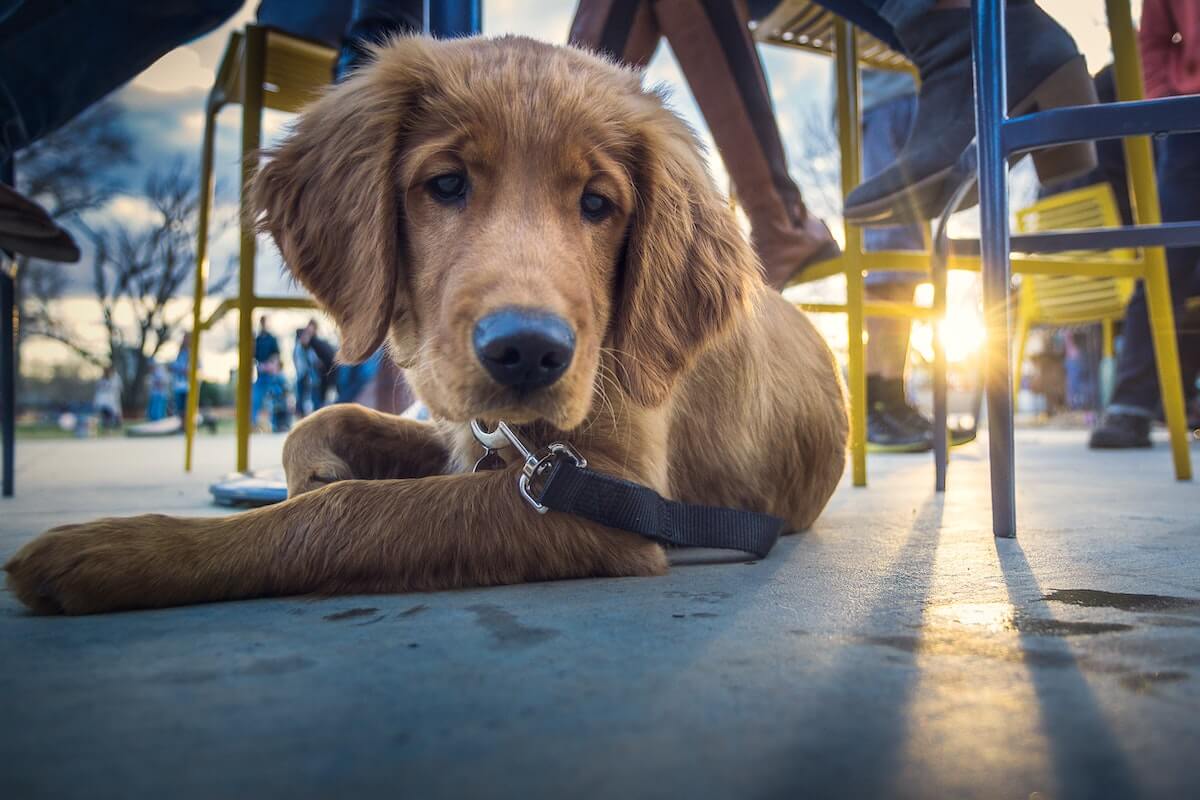 Pet-friendly restaurants have been growing in popularity over the last decade. Many restaurants offer patios and outdoor eating areas specifically geared toward gaining more business from a pet-friendly clientele. Katy offers multiple fun dog-friendly restaurants for you and your furry friend to enjoy together.
No Label Brewing Co. is a microbrewery in Katy that's proud to be dog-friendly. Dogs are allowed throughout the spacious, open-air metal buildings; however, they do ask that you keep the pups on a leash. There are purse or bag hooks on the high-top tables that work perfectly to tether a leash. No Label even has a stock of dog bowls behind the bar for your dog enjoy some water while you enjoy your own drink. There's also plenty of space in the grassy parking area for your dog to use the restroom—just bring your own scoop bags.
The Union Kitchen is another local hot spot in Katy that caters to dog owners as well. Dogs are permitted to sit outside in the large patio area or at an outdoor dining table. The Union Kitchen goes so far as to offer a doggie menu as well as a tin with dog biscuits and a complimentary water bowl.
Astor Farm to Table is another incredibly dog-friendly restaurant in Katy, as it offers unseasoned beef and rice for canine customers. Take a seat at the outdoor patio with your pup and enjoy what Astor calls "casual fine dining" like oysters, mango salad, steak, and crab leg and octopus fettuccine. They also have many vegan and vegetarian options sprinkled throughout their heavily South American- and South African-inspired menu.
If you and your four-legged friend are in the mood for dessert, places like Bahama Bucks, Tutti Frutti Frozen Yogurt, and Menchie's are just a few dog-friendly spots to curb your and your pup's cravings for something sweet.
Dog-Friendly Shopping in Katy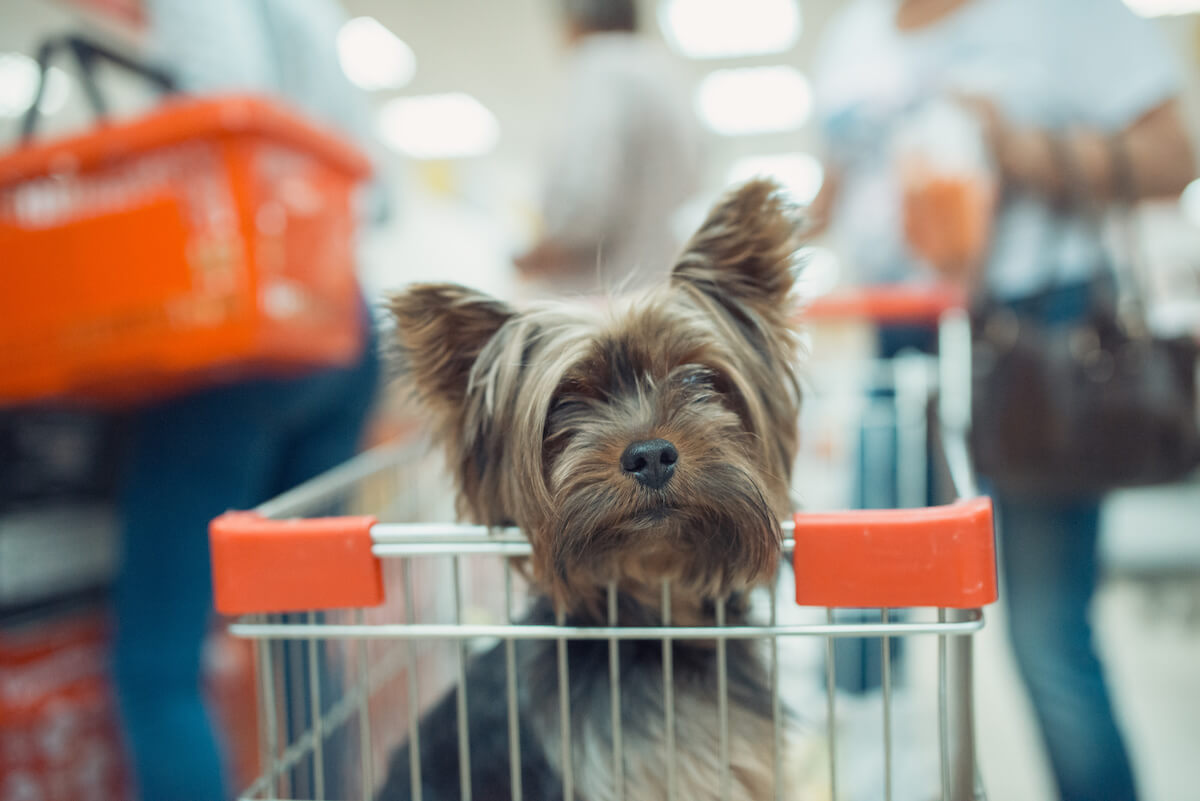 If you want an afternoon of shopping with or for your dog, Katy offers plenty of options for both.
How fun would it be to visit a dog bakery? At Woof Gang Bakery Katy, the spotlight is on their in-house baked dog treats. Confections range from bone-shaped biscuits to pet-friendly cupcakes to full-on doggy birthday cakes. But that's not all: they carry all kinds of dog and cat foods (including pet nutritional counseling!), supplies like toys, beds, bowls, grooming supplies, and carriers, and even a selection of pet-themed gifts for humans. They also have a grooming salon.
Located just off I-10 and South Mason Road, Brittany's Pet Depot is an all-in-one shop for any pet. They offer pet grooming, pet boarding, and a pet adoption program. They are also committed to all-natural pet foods to ensure a healthy diet for your dog.
Patsy's Pet Market is a locally owned pet shop in Katy that operates as "Your Pet's Local Farmer's Market." Patsy's Pet Market specializes in designing a personalized diet for each pet, providing your dog the safe and essential nutrients they need. Patsy's also offers pet grooming, curbside pickup, and an express dog food delivery service.
Suburban Mutt is another great independent pet store in Katy TX. This neighborhood pet store in Cinco Ranch carries a great selection of pet food and treats, all of which are from hand-picked smaller brands. They have local delivery and curbside pick-up options, too. Suburban Mutt also includes a grooming salon, and there's a multipet discount.
If you want to get out and shop for yourself or grab a bite to eat, La Centerra at Cinco Ranch prides itself on being a dog-friendly shopping center. With 75 stores and other services, La Centerra encourages patrons to bring their pups for some shopping fun. La Centerra has four dog drinking fountains on site as well as dog-friendly shops and restaurants. Restaurants like Baker St. Pub and Grill, Panera, and Snooze are just a few in a long list of dog-friendly restaurants. Retail stores such as Eddie Bauer, Kendra Scott, Francesca's, and many more are just a few stores that are happy to accommodate you and your furry friend.
Pet-Friendly Hotels in Katy TX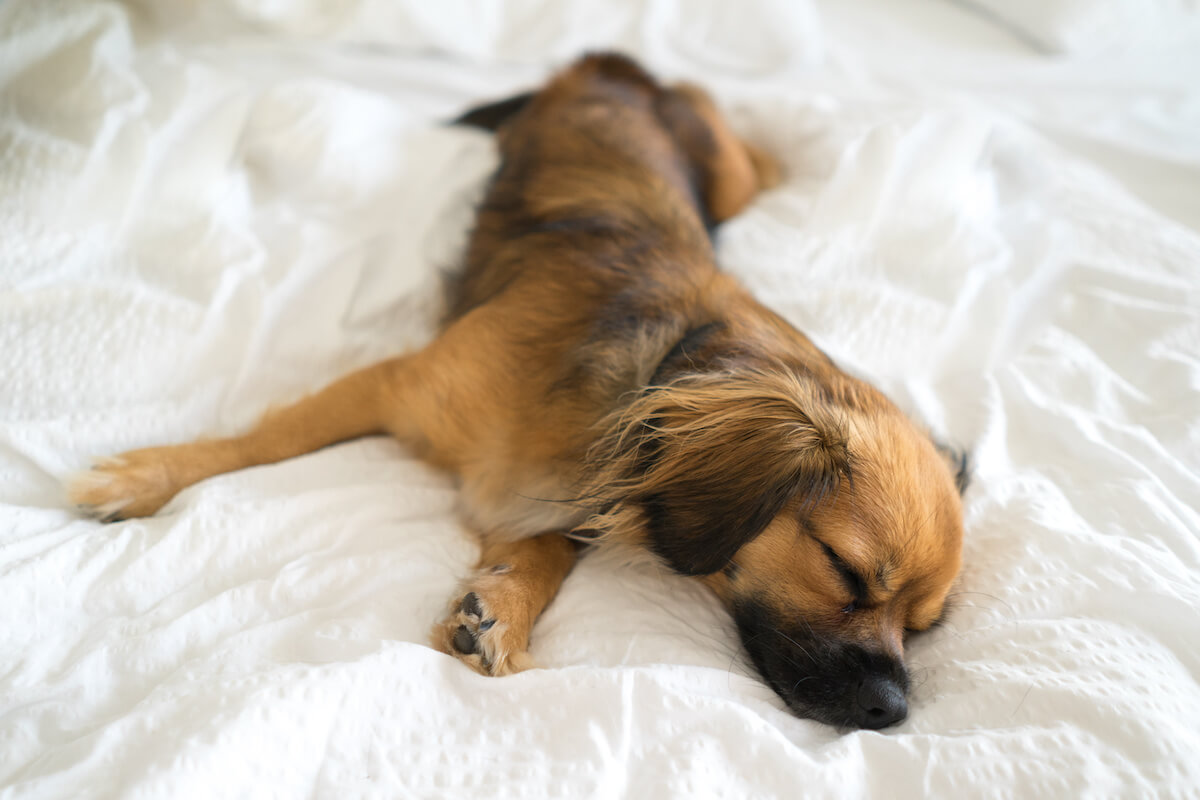 There's no shortage of pet-friendly hotels in Katy. Katy has dozens of dog- and cat-friendly places to stay for you to choose from, and that doesn't even include additional inns and bed-and-breakfasts you can find for your stay in Katy.
Element Houston Katy is a dog-friendly hotel with spacious rooms and plenty of green area for your pets to roam or use the restroom. Element allows two pets up to 40 pounds each; however, they must be crated if you intend to leave them alone in the room. After going for a walk on one of Element Houston Katy's convenient walking trails, ask the front desk for complimentary treats, beds, or bowls for your dog or cat.
Candlewood Suites Houston Park 10 is another great spot to stay if you have dogs or cats. This hotel boasts spacious suites with a kitchen area and allows you to bring two pets up to 50 pounds. Your pets must be crated if left alone in the room. There are specified grassy areas outside the building reserved for pet relief as well as pet clean-up stations.
If you're looking for a place that doesn't require pets to be crated, check out the Palacio Royale Inn Signature. With clean and spacious rooms, your pets will have plenty of room to roam while you're out and about. There's also a fenced-in pet park for your convenience just outside the hotel.
If a house rental or bed-and-breakfast is more your style, Katy has a robust market of pet-friendly Airbnb and Vrbo listings and a variety of pet-friendly B&Bs. The Honey Farm Bed and Breakfast, for example, allows two pets of any size with a refundable deposit.
Showing Some Puppy Love in Katy, TX
The boom in accessible dog parks, pet-friendly hotels, restaurants, and retail stores has made living in Katy more dog-friendly than ever. As more places are becoming accommodating to your pets, it makes it easier for you to get outside, travel, shop, or eat without worrying about hiring a dog sitter or boarding your dog for days at a time. Katy is a remarkable city that offers so many convenient places for you to stay and play with your four-legged friends.
Ready to discover your next home in Katy? Call The RealFX Group at (512) 956-7390 to get in contact with an experienced local real estate agent today and let us help you find your dream home in Katy, TX.