Dog Parks & Dog-Friendly Activities in Lubbock TX
Posted by Texas Real Estate Source on Tuesday, January 31, 2023 at 1:40 PM
By Texas Real Estate Source / January 31, 2023
Comment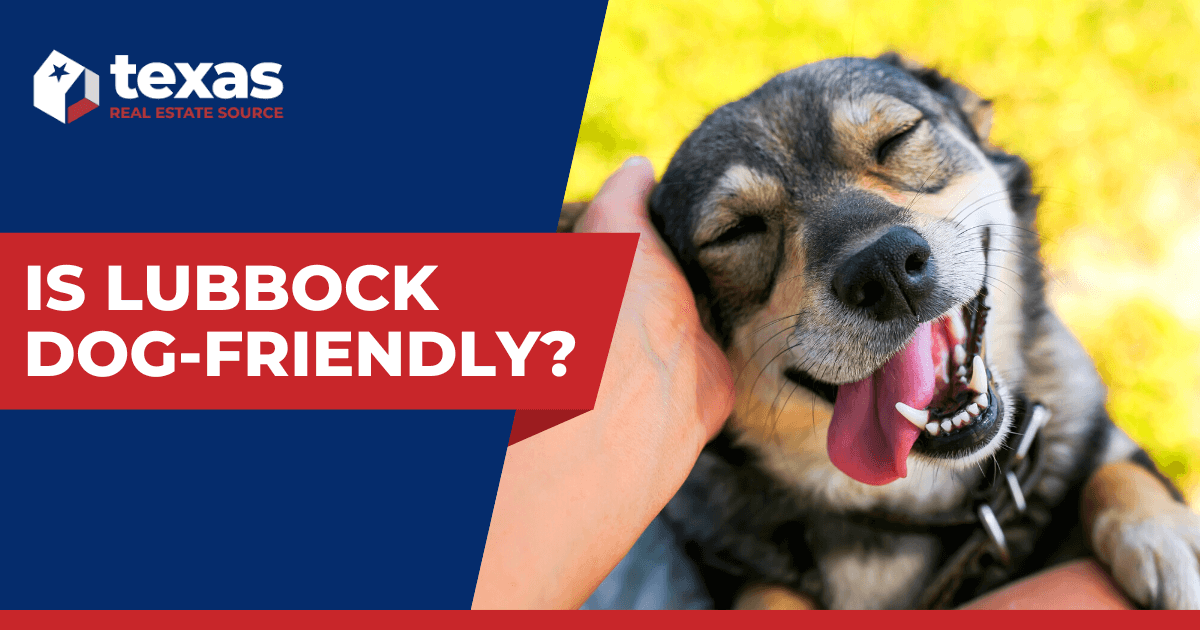 When it comes to finding the best place to own a dog, many Texas cities provide plenty of wide-open spaces, enclosed dog parks, and dog-friendly activities. However, Lubbock has been ranked as one of the most dog-friendly cities for its variety of dog parks and things to do that welcome four-legged friends.
The city of Lubbock is a vibrant community located near the upper northwest corner of the state, roughly 70 miles from the eastern border of New Mexico. Home to thriving residential neighborhoods and the renowned Texas Tech University, you and your dog are sure to find plenty of things to do together in Lubbock.
Best Neighborhood Dog Parks in Lubbock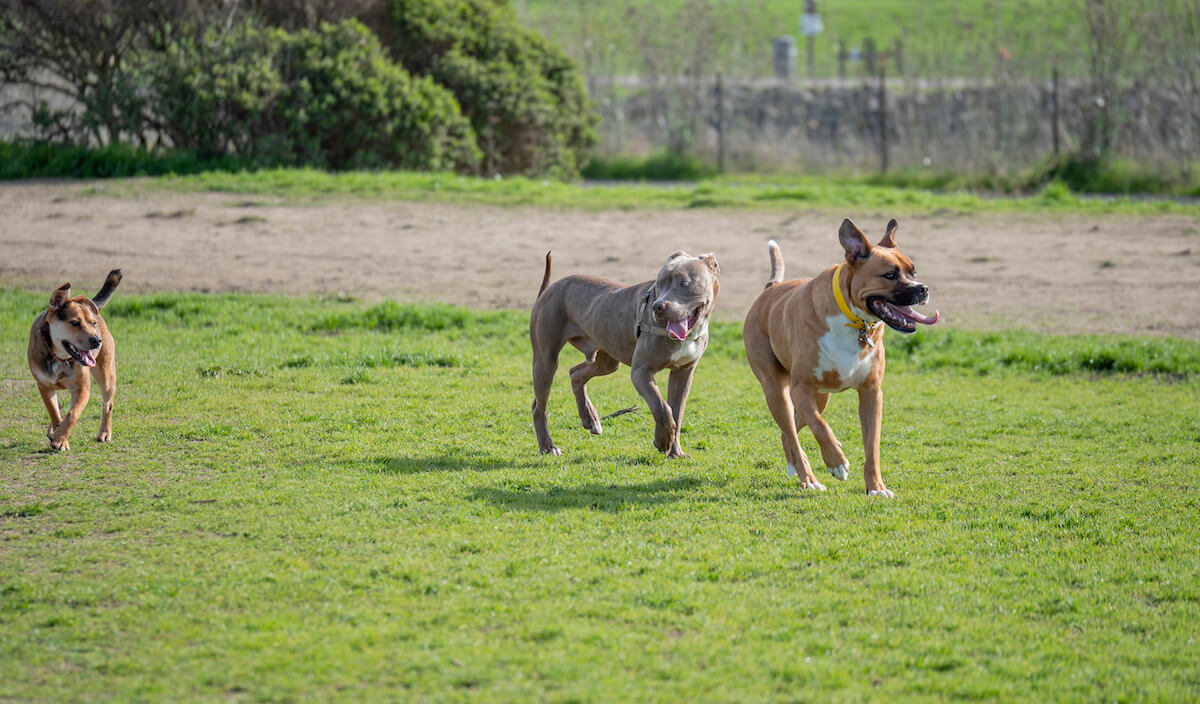 Whether you're looking to move to Lubbock with your pup in tow or you're already a proud Lubbock resident planning to adopt a dog of your own, it helps to know a bit more about what makes Lubbock so dog-friendly. Take a look at some of the popular dog parks in Lubbock.
McAlister Dog Park
Location: 6007 Marsha Sharp Freeway
Hours: Monday noon to midnight; Tuesday–Sunday 6 a.m. to midnight
McAlister Dog Park is Lubbock's newest off-leash dog park. This park provides a welcoming environment for dogs of all breeds to come and socialize with one another—and for their owners to get to know their fellow community members.
The dog park is a small part of the larger McAlister Park, which covers several city blocks in southwestern Lubbock. However, McAlister Dog Park itself is still quite large, spanning five acres and featuring three separate gated areas for smaller dogs, larger dogs, and agility training.
McAlister Dog Park's limited hours on Mondays are due to routine maintenance each Monday from 6 a.m. until noon, which helps keep the park clean and enjoyable for all its visitors. Visitors don't have to pay a fee to enter, and the park features plenty of parking as well as public restrooms.
Canyon Run Dog Park
Location: 102 E. Cesar E. Chavez Drive
Hours: Monday noon to midnight; Tuesday–Sunday 6 a.m. to midnight
Canyon Run Dog Park has been one of the most popular dog parks in Lubbock for many years. Its convenient location at the convergence of I-27 and Parkway Drive just northeast of central Lubbock makes it easy for residents all over the city to reach it within a short drive.
This dog park is part of the larger Mackenzie Park, which is one of Lubbock's most popular parks. It features a wide variety of amenities for visitors, including walking and hiking trails, bike paths, golf courses, disc golf areas, Mackenzie Park Lake, and more.
Canyon Run Dog Park spans multiple acres of green space and features a 2.64-acre area for dogs that are 30 pounds or larger and a 1.02-acre area for dogs under 30 pounds.
The dog park doesn't charge an entry fee, and there's typically plenty of free parking available. Each enclosed off-leash area has double gates for safe entry and exit, and the park provides easily accessible public restrooms, benches, shaded sitting areas, and specially designed water fountains for dog bowls.
Hub City Unleashed Dog Park
Location: The intersection of Ave. U and 46th St.
Hours: Monday noon to midnight; Tuesday–Sunday 6 a.m. to midnight
Hub City Unleashed Dog Park is a favorite among Lubbock dog parks for its central location just south of the Heart of Lubbock neighborhood. Unlike other dog parks in Lubbock, Hub City Unleashed is located within a residential neighborhood and is several blocks away from highway noise.
This dog park is located within Clapp Park, an expansive public green space that also houses the Municipal Garden & Arts Center, Clapp Swimming Pool, and the Lubbock Memorial Arboretum. Hub City Unleashed is free to enter, with plenty of public parking nearby. It features a 1.1-acre area for dogs 30 pounds and up, as well as a 0.31-acre area for dogs under 30 pounds.
Each dog area at Hub City Unleashed is enclosed with double gates for the dogs' safety. Owners can enjoy amenities like shaded areas, covered benches, and public restrooms during their visits, and the park receives routine maintenance each Monday from 6 a.m. until noon to keep it looking its best.
Dog-Friendly Activities in Lubbock
Visiting one of the many dog parks in Lubbock is always a good idea when it comes to activities to enjoy with your furry friend. However, the city of Lubbock features many more options for enjoyable ways to spend a day with your dog by your side.
Activities that take place outdoors are generally a safe bet to bring your dog along to, and the At'l Do Farms Corn Maze is a great example. Located just outside the Lubbock city center to the north, At'l Do Farms is a beloved local spot that features a variety of activities seasonally and year-round, including the famous Corn Maze.
Are you ready to take on the challenge of the At'l Do Farms Corn Maze's many twists and turns? Take your pup with you as you wind your way through the maze, visit the farm's pumpkin patch, catch a hayride, or simply wander around the grounds and enjoy the scenery. The maze is available between mid-September and early November, and admission is $12. You'll find many other activities to enjoy during the off-season.
Another dog-friendly activity in Lubbock is a trip to the Stars & Stripes Drive-In Theatre. This spot is accessible from central Lubbock by way of U.S. Highway 84, and it's a great way to enjoy a classic film or recent release, along with a delicious meal from the on-site '50s café. And as long as you clean up after your pup, your pet is welcome to come and enjoy the evening with you.
Dog-Friendly Restaurants in Lubbock

In Lubbock, a lunch date or dinner with friends doesn't have to mean a few hours of boredom at home for your dog. Dog-friendly restaurants abound throughout Lubbock's most popular neighborhoods, and some even offer dog-safe treats for your pup to enjoy alongside you as you savor a delicious meal.
One popular dog-friendly restaurant in Lubbock is the Lantern Tavern, which is located along Marsha Sharp Freeway in western Lubbock. Since the tavern is minutes from McAlister Dog Park to the south, it would be easy to combine both destinations into a fun-filled afternoon for you and your furry friend.
The Lantern Tavern is a pub-style restaurant serving all kinds of classic American eats, and dogs of all sizes and breeds are welcome to join their owners at a table on the outdoor patio. In addition to a wide variety of tasty entrées, the tavern also serves specialty cocktails and craft beer on tap.
If you're interested in trying something new, bring your pup along to The Garden on Buddy Holly Ave. in Lubbock. The Garden not only has a grassy turf area for dogs to lay around and lounge, but the spot is also known for its rotating food trucks, which means there's always something new and exciting to try. The Garden also features live musical events, and there's always beer on tap.
If your pup wants to tag along on your morning coffee run, bring them to He-Brews Coffee on Buddy Holly Lake. With a variety of coffee and tea beverages, baked goods, and breakfast sandwiches to choose from, there's something on the menu for everyone—even a whipped cream "pup cup" for your dog!
Dog-Friendly Shopping in Lubbock
There are many ways to bring your dog along on a shopping trip, whether you're shopping for yourself or your pet. Three Dog Bakery, located just southwest of the city center, is one of the most popular pet-friendly bakeries in Lubbock.
At Three Dog Bakery, you can find a variety of expertly created dog-safe desserts that look good enough for a human to eat, not to mention various dog food brands, toys, bagged treats, and more. Does your pup have a birthday coming up? You can custom-order a cake with their name on it from Three Dog Bakery and have it ready for the big day.
Another pet-friendly shopping experience is the Lubbock Downtown Farmers Market, held each Saturday from 9 a.m. to 1 p.m. on the corner of 19th St. and Buddy Holly Ave. As long as your pup is leashed, they're welcome to join you as you peruse the many vendors selling fresh produce, handmade crafts, sweet treats, and more.
Pet-Friendly Hotels in Lubbock

What if you're visiting Lubbock with your furry friend or need to recommend local lodging for someone with a dog in tow? Lubbock's pet-friendliness doesn't just stop at dog parks, outdoor restaurant patios, and shops; the city is also home to multiple hotels, inns, and bed-and-breakfasts that welcome dogs alongside their owners.
Some popular hotels in Lubbock that allow pets to stay for an additional fee include:
La Quinta Inn & Suites by Wyndham (Lubbock North and Lubbock South)
Best Western Plus Tech Medical Center Inn
Super 8 by Wyndham Lubbock
Cotton Court Hotel
Hilton Garden Inn Lubbock
These and similar lodgings charge a pet fee of less than $100 per night, and they all allow dogs of all sizes, as well as multiple dogs.
Woodrow House Bed & Breakfast, a small business local to Lubbock, also allows pets to stay for an additional fee in one of several pet-designated rooms. In fact, both dogs and cats are welcome at Woodrow House Bed & Breakfast. Just make sure you call ahead to reserve a pet-friendly room before you book your stay.
Enjoy Living in Lubbock with Your Furry Friend
Having a dog can make life much more fun in so many ways, and living in a city that's full of opportunities for dog-friendly activities makes it that much better.
Dog lovers have many good reasons to enjoy this pet-friendly community in northwestern Texas. No matter where you live in Lubbock, there's sure to be a dog park, dog-friendly restaurant, or open-air shopping area nearby where dogs are more than just allowed—they're welcomed!
Ready to discover your next home in Lubbock? Call The RealFX Group at (512) 956-7390 to get in contact with an experienced local real estate agent today and let us help you find your dream home in Lubbock, TX.