3 Reasons to Live Near Lady Bird Lake in Austin: Best Lady Bird Lake Activities
Posted by Texas Real Estate Source on Monday, August 22, 2022 at 4:00 PM
By Texas Real Estate Source / August 22, 2022
Comment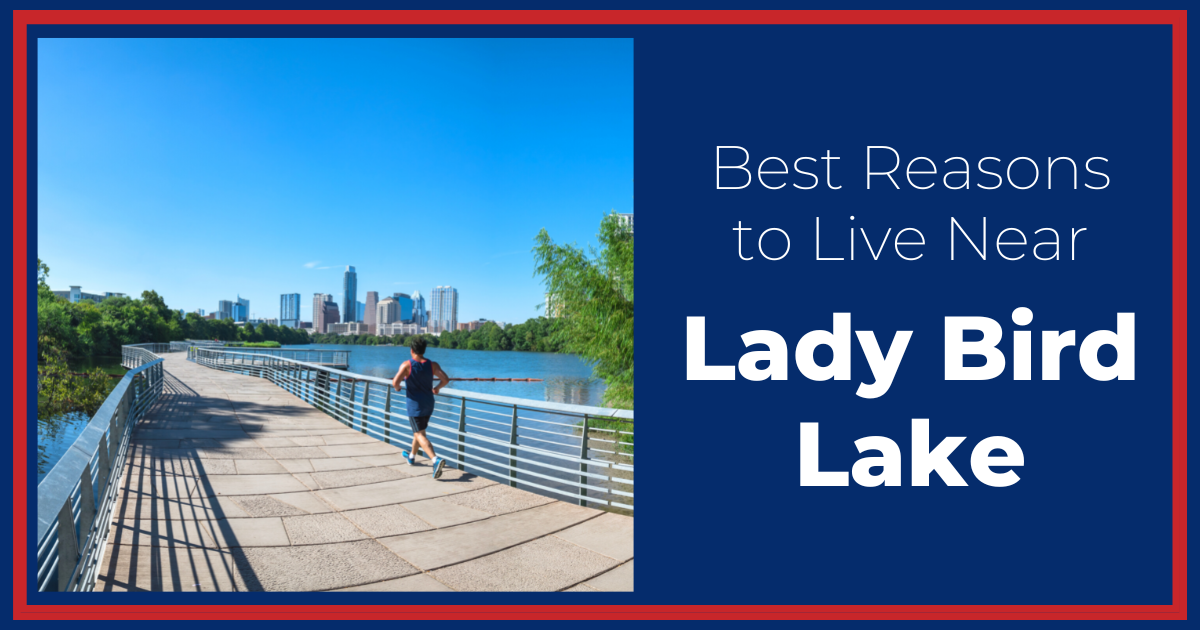 Living on the water is the dream—the peaceful atmosphere, endless water sports, a front row seat to the perfect sunset over the water. Lady Bird Lake in the city of Austin, Texas, can make these dreams a reality!
Lady Bird Lake is a nearly 500-acre reservoir located in the heart of the city. Created by a dam on the Colorado River, It separates North Austin from South Austin and provides amazing opportunities for outdoor recreation, wildlife watching, and taking in the breathtaking views of the Austin skyline. What's not to love about this urban oasis?
While there are innumerable reasons to call Austin's waterfront home, the following are the three best reasons to live on Lady Bird Lake.
Endless Opportunities for Water Activities in Austin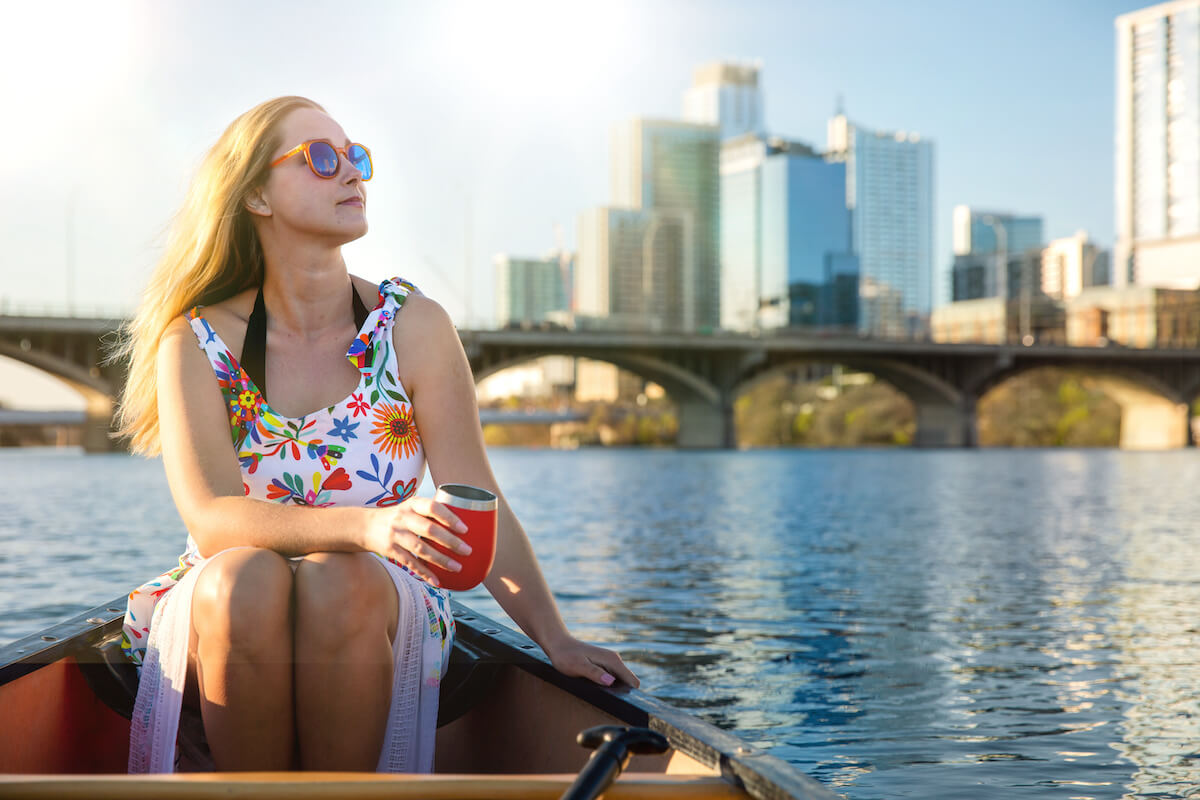 Almost anything is possible on Lady Bird Lake. Bat watching, paddleboard yoga (yes, that's a thing!), and taking a sunset river booze cruise are just a few of the unique and exciting Lady Bird Lake activities residents can take part in.
Lady Bird Lake Paddleboarding, Kayaking, and Canoeing
Look out over the lake at any time of day, and you're sure to spot colorful kayaks dotting the water—it's one of the most popular things to do at Lady Bird Lake. There are eight official access points to Lady Bird Lake and a huge number of 'unofficial' access points, making canoeing and kayaking on the reservoir a fun and hassle-free way to spend a few hours or a whole day. If you don't have a watercraft of your own, Lady Bird Lake boat rentals have you covered, offering paddleboards, canoes, one- and two-person kayaks, and more unusual (and fun!) options like swan-shaped pedal boats and electric-motor donut boats.
Lady Bird Lake has a bunch of paddling-designated trails for paddlers to enjoy the sights, and there are plenty of opportunities for adventurous paddlers to create a path all their own. Tours and guided groups are available throughout the week. Professionally trained guides take groups out on the water for sunset tours, full moon paddles, bat-watching excursions, and more. If you kayak up the river from Lady Bird Lake and take a turn onto Barton Creek, be sure to take a pit stop to enjoy Barton Springs Pool, a spring-fed pool so gorgeous and serene it has to be seen to be believed.
Lady Bird Lake Fishing
Anglers of all ages will love Lady Bird Lake for its excellent selection of largemouth bass and sunfish. The fishing in this reservoir is so rewarding, in fact, that Lady Bird Lake has produced more record-breaking fish than anywhere else in the state of Texas.
Bat Watching
Congress Avenue Bridge is home to 1.5 million Mexican free-tailed bats, making it the largest urban bat colony in the world. One of the things Austin is most famous for is the opportunity to watch these bats from March through November, and it's one of the most popular Lady Bird Lake activities for those out on the water in the evening.
Bats can be watched from the bridge or from the water, and Lady Bird Lake provides a gorgeous backdrop as sightseers watch these surprisingly adorable critters take off for the night.
Hiking and Biking
While not exactly a water sport, hikers, walkers, joggers, and bikers will be thrilled to learn that the Ann and Roy Butler Hike-and-Bike Trail spans the entirety of Lady Bird Lake's coastline.
Many agree that one of the best times to view Lady Bird Lake is at sunrise. Early-rising residents can take this 10-mile trail to enjoy the city at its most peaceful. Even better, turtles are known to come out and sunbathe on the rocks at this time. Is there a better way to start the day than a sunrise walk with turtles?
Scenic Water Views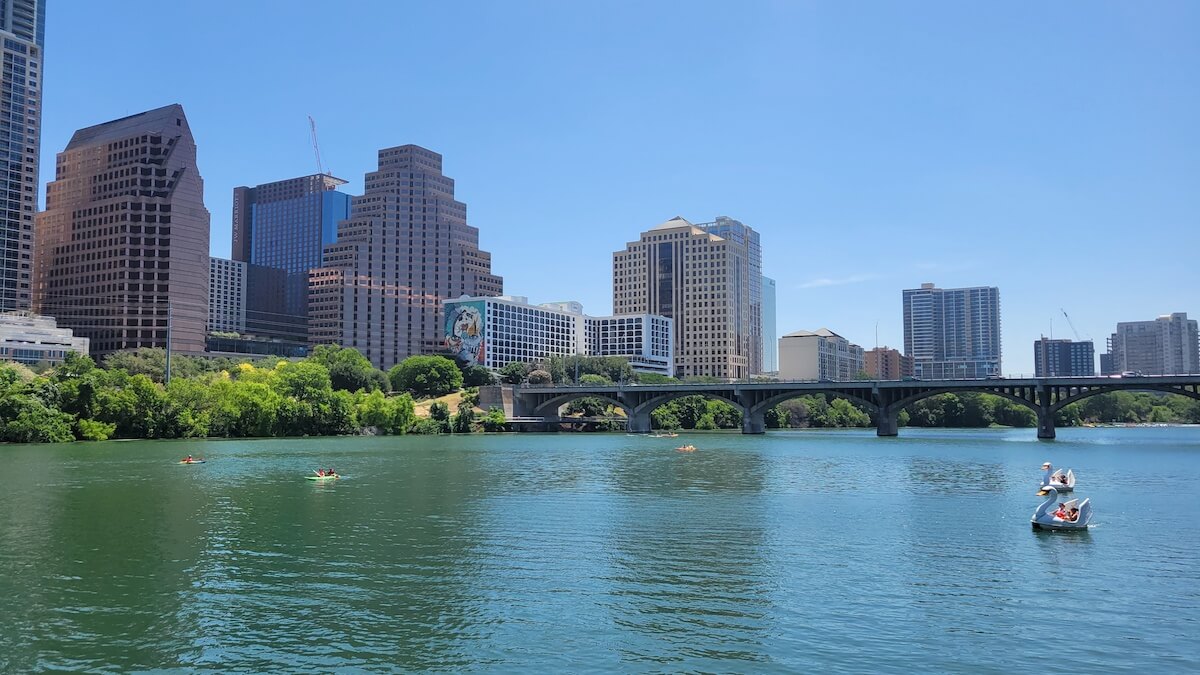 It's been scientifically proven that living on or close to water improves mental health and overall happiness. Long-term proximity to the water provides a long list of sought-after benefits, and the best part is that it takes little to no effort on the part of the residents—just add water!
Some of the benefits experienced by those who frequently go out on the water include lowered stress and anxiety, lowered heart and breathing rates, a boost in creativity, and a greater sense of overall well-being and happiness. It's also known to boost the benefits of relaxation and self-care.
Lady Bird Lake and the Colorado River intersect with some of the most densely populated areas in the city, so there are plenty of homes that provide easy access to water activities in Austin. Whether prospective homebuyers are looking for a high-rise waterfront condo for sale or a cozy cottage within walking distance of the shore, there is something for everyone on Lady Bird Lake.
Waterfront properties in Austin generally start around the $500s and can be as much as $1.5 million or more. This provides a wide range of prices for home shoppers. The amenities these homes come with are staggering—balconies, floor-to-ceiling windows, swimming pools, and locations within walking distance of Rainey Street and Sixth Street, two of the most popular destinations in downtown Austin.
It's also important to consider that properties with water views are excellent real estate investments. In addition to all the benefits that come alongside living on the water, waterfront real estate almost never decreases in value. Homes on or close to the water typically only increase in value and are significantly less susceptible to market downturns.
Easy Access to the Heart of Downtown Austin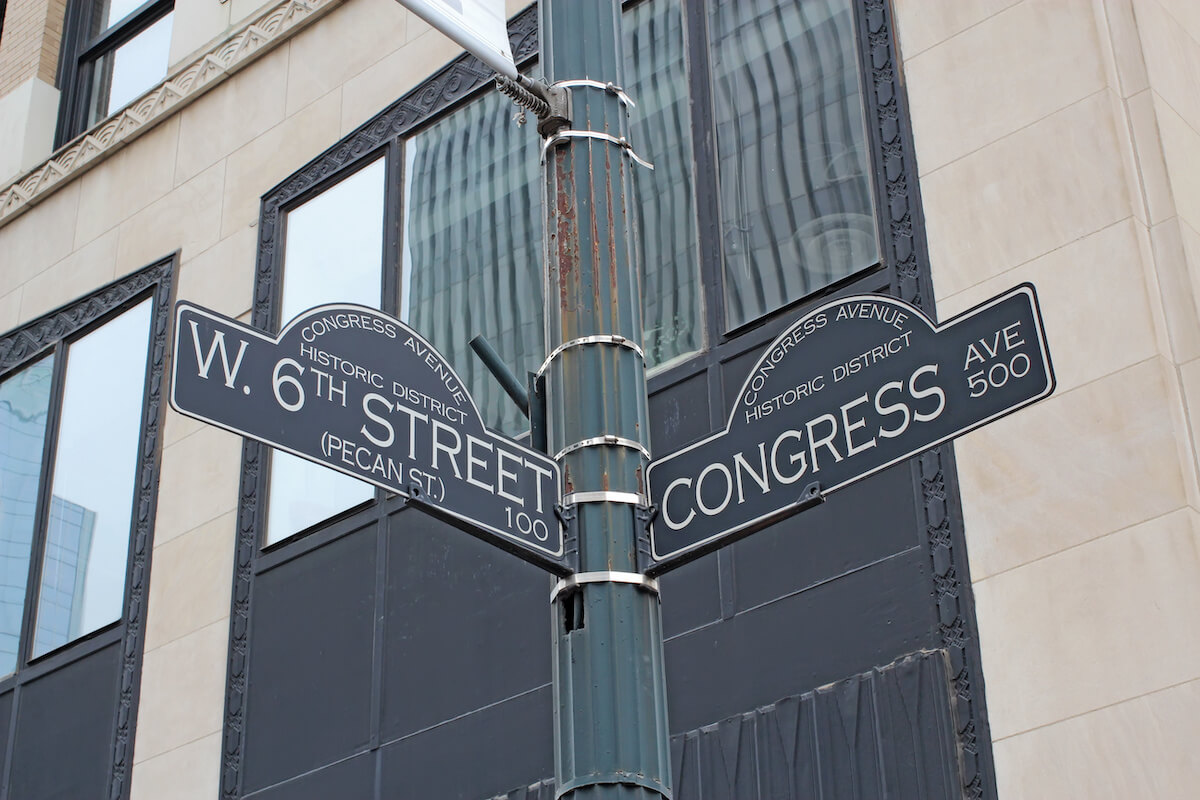 Living on or close to the shores of Lady Bird Lake offers Austin residents the rare opportunity to have the best of both worlds. Residents are able to enjoy the tranquility that waterfront living provides while simultaneously being within walking distance of all that downtown Austin has to offer.
For many Austin residents, one of the first things that comes to mind when they hear Downtown Austin is the famous 6th Street. A major downtown Austin mainstay, there are four different hubs on 6th Street:
East 6th Street;
West 6th Street;
Red River District; and
Old 6th Street.
Each hub has its own unique atmosphere and vibe, so Austin residents have plenty of options to choose from when planning a night out.
Rainey Street is another must-see Austin attraction. This neighborhood's historic bungalows have been converted into a laid-back setting for bars, restaurants, and live music. Boasting aesthetically pleasing décor complete with cozy patios and artfully-strung twinkle lights, barhopping is a blast in this gorgeous historic district.
Downtown Austin has plenty to offer outside of bars and restaurants. This cool city known for its quirkiness offers the Austin Scavenger Hunt Adventure. All that's needed to enjoy the scavenger hunt is a smartphone—just download the app and be well on the way to completing clues and learning all about Austin's rich history along the way.
The Museum of the Weird is also located in Downtown Austin, and the museum stays true to the city's mantra of 'Keep Austin Weird.' The museum focuses on the strange, unusual, macabre, and undeniably odd.
There are so many more things to do in Austin that they couldn't possibly all be discussed here, so be sure to check out our guide!
Living on Lady Bird Lake: An Urban Oasis
Living on Lady Bird Lake in Austin, Texas, can make life feel like a permanent vacation. The easy accessibility to water recreation, the mental and physical health benefits of being close to the water, and being within walking distance of all that downtown Austin has to offer are just three of the endless number of reasons to live on Lady Bird Lake.