Things to Do in Leander: Fun Activities For This Weekend
Posted by Texas Real Estate Source on Tuesday, April 12, 2022 at 3:10 PM
By Texas Real Estate Source / April 12, 2022
Comment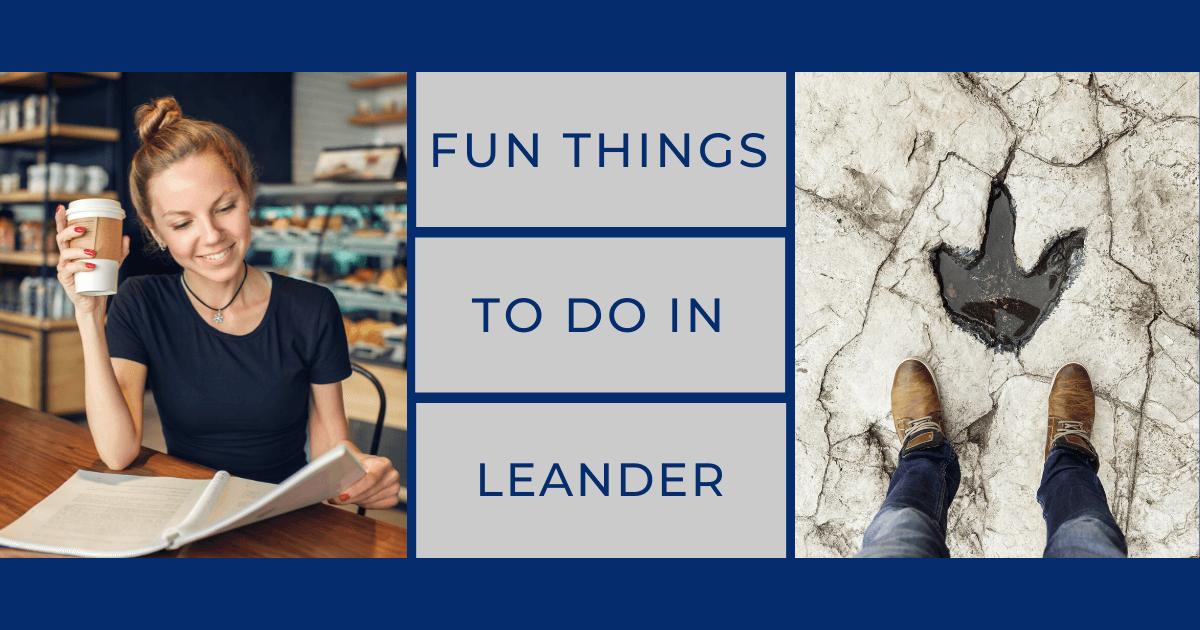 If you're considering moving to Leander, TX, there are plenty of things to do in this charming Central Texas city. With its numerous outdoor activities, shopping, and history, the Leander community is an ideal place to call home. In addition to enjoying the many parks and hiking trails in the area, residents can also take advantage of the city's vibrant arts scene. And with the city of Austin just a short drive away, there's always something new to explore in the capital city. Read on to learn more about all the fun things to do in Leander.
Leander Outdoor Adventures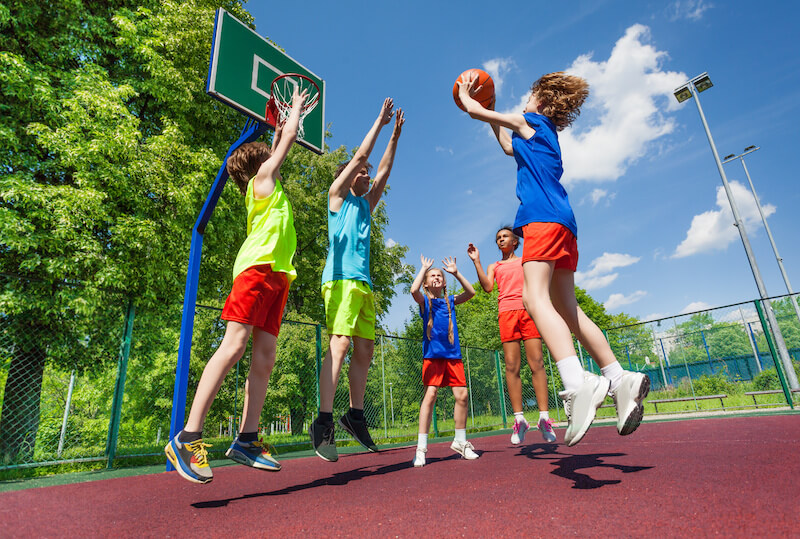 Leander has plenty of options for outdoor adventures, from parks and water recreation to hiking and biking trails. Golfers will also be pleased to know Leander is home to the 18-hole, par 72 Crystal Falls Golf Club. It includes a pro shop, a covered patio and snack bar, and a driving range.
Parks
Parks in Leander include Robin Bledsoe Park, Lakewood Park, and Benbrook Ranch Park. All three include sports fields, playgrounds, and pavilions. Lakewood Park stands out with its kayak launch onto Lakewood Lake, while Benbrook Ranch Park has an 18-hole disc golf course.
One of the larger parks in the Leander area is Southwest Williamson County Regional Park. It offers numerous sports fields and courts and a playscape and trails. During the summer, residents can also enjoy the Quarry Splash Pad.
For dogs, Leander has a dog park at Dog House Drinkery. The park has half an acre of fenced-in, off-leash fun, and there's a separate area for smaller dogs.
Water Recreation
Many of Leander's parks also offer water recreation. For example, the 45.5-acre Devine Lake Park lets residents enjoy the lake with activities like fishing, wildlife watching, and non-motorized boating.
The Robin Bledsoe Pool is open throughout the summer. In addition to giving residents a way to cool down, it hosts events like movie nights, fitness classes, and swim lessons. Private pool parties are also available to reserve.
Another place to get wet is the Bledsoe Park Splash pad, which is open from April 1 to October 31. It includes water features and other elements like overhead buckets and sprays.
Hiking & Biking Trails
Leander has numerous trails for those looking to enjoy some time out on their bike or hiking. Found in Southwest Williamson County Regional Park, the Williamson Park Nature Trail stretches 3.2 miles. It's considered easy difficulty and is popular for wildlife viewing.
Most of Leander's parks have trails to enjoy, including North Creek Ranch Park and Benbrook Ranch Park. Other trails can be found in the Mason Creek North and Sarita Valley subdivisions. The Sarita Valley Greenbelt has numerous stages of development planned to add more miles of trails.
With so many options for enjoying the outdoors, it's easy for Leander residents to get outside and enjoy the beautiful Texas Hill Country. There truly is something for everyone in this growing city.
Leander Shopping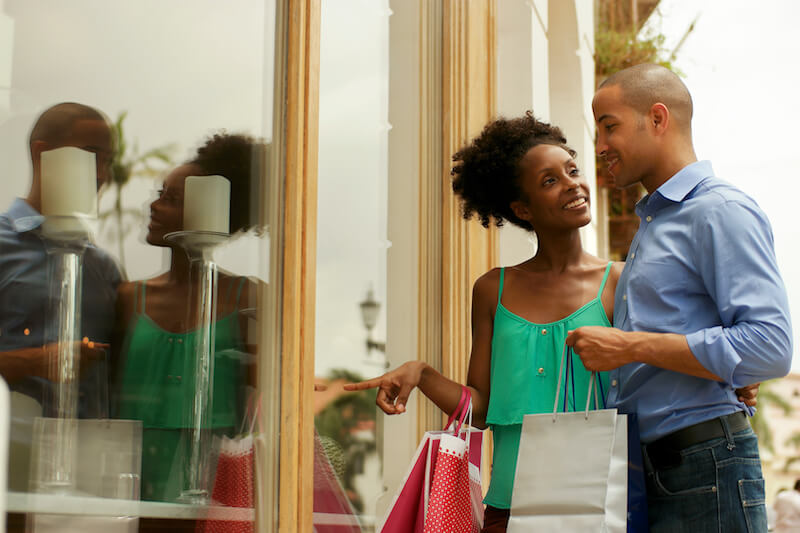 Residents looking for shopping in Leander have numerous options. The Gateway Shopping Center includes big names like Lowe's and Kohl's, several fast-food restaurants, and various other stores. The Northline downtown district is currently under construction and will eventually offer a variety of shops and restaurants.
In the Crystal Falls neighborhood, residents can find The Shops at Crystal Falls and Crystal Falls Town Center. Groceries, fast food, coffee, and lifestyle spots like Salt and Waves Salon and Orangetheory Fitness are available.
Just to the south in the Cedar Park community, there are even more choices. The Parke and 1890 Ranch offer a variety of retail options and restaurants. There are also other stores scattered throughout the Leander community. Regardless of what residents are looking for, they should be able to find it in Leander and nearby areas.
Leander Restaurants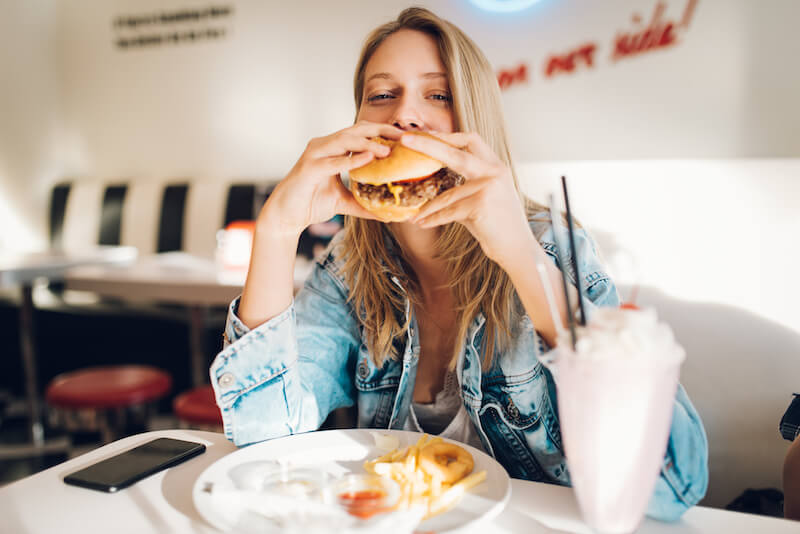 Those who love a wide variety of foods will love living in Leander. Even pickier eaters are sure to find something in the community. There's truly something for everyone in Leander with a mix of chain restaurants and local spots.
A popular stop for burgers is Sharks Burger. All the burgers—two seared patties between a toasted brioche bun—are made from scratch. Residents can either build their own burgers or try some from the menu, such as the Great White Cheddar Bacon Burger.
Those looking for coffee or sweets should drop by the Casa Costa Bake Shop. In addition to ordering a custom cake, residents can also enjoy cookie cakes and other desserts. There are also eats like quiche, puffs, and salads—don't forget about the Brazilian coffee!
Some other favorite restaurants include Blue Corn Harvest, Noodle Alley, and Salerno Cucina Italiana.
Arts & Culture in Leander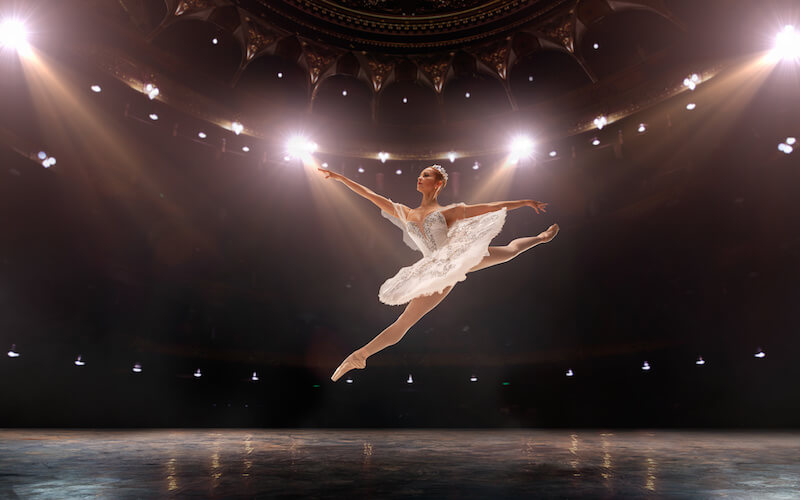 For those looking to appreciate art, history, and performing arts, Leander has much to offer. Some cultural opportunities even invite residents to enjoy the outdoors in the process. Here are some of the city's best museums, art galleries, and dance and theatre opportunities.
Museums and Art Galleries
How about seeing some well-preserved fossils? Take a walk down the Dinosaur Trail along the San Gabriel River. Providing the water level is low enough, it's easy to spot the footprints left by two different kinds of dinosaurs. Some theorize that one of the dinosaurs was an Acrocanthosaurus, which is believed to have looked like a T-Rex.
Other historical places in Leander include two churches built in the late 1800s and the Pickle-Mason House, built in 1871, which is rented out for events. There's also the site of Tumlinson Blockhouse Fort, which was an outpost for the Texas Rangers until it was burned down in 1839.
For those interested in art, there's a Sculpture Garden Trail at Lakewood Park. Leander held an open call for artists to provide both sculptures and benches for an area over 13 acres. Additionally, the public library has previously hosted public art exhibits.
Dance and Theatre
Performing arts in Leander are put on by both children and adults. The 21,000-square-foot Don Tew Performing Arts Center is on the campus of Leander High School. Theatre classes perform throughout the year.
Meanwhile, the Way Off Broadway Community Players put on several shows a year around the city, ranging from Shakespeare and other classics to lesser-known performances. Note that some of the plays are performed at Leanderthal Distilling and are thus for people ages 21 and up.
Those who have (or would like to have) a passion for learning dance have several school options to choose from. Generation Dance, Urban Dance Empire, and House of Dance all provide education for a range of ages.
Between picking up some performing arts skills and admiring the experts, taking in art, and learning about history, Leander residents have plenty of options for enriching their lives with arts and culture.
Leander Nightlife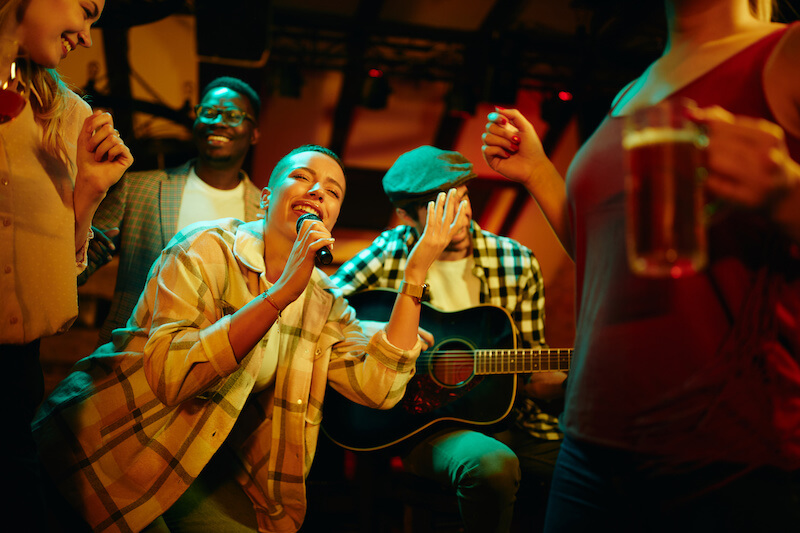 Leander residents have easy access to that nighttime entertainment. People looking for a night out can choose between numerous bars, breweries, music venues, and more. And not too far away in Cedar Park, people can catch a hockey or basketball game or a concert at the H-E-B Center.
Smooth Village is Leander's only outdoor live music venue. In addition to hosting events like adult comedy shows and karaoke, the area is home to a salon (the business that started it all!) and farmer's market. The farmer's market contains vendors that provide not only farm products, but arts and crafts, and more.
Leanderthal Distilling is one of the best-known stops for drinks in Leander. It got its name from the thousands-year-old remains of a woman discovered in Leander, who was nicknamed "Leanderthal Lady." The bar offers numerous drinks and cocktails and serves up plenty of Texas spirit.
Other bars in Leander or nearby include Whitestone Brewery, Spotlight Karaoke, and Haute Spot. All often have live music for visitors to appreciate while enjoying their food and drinks. Sports fans may want to stop by Southern's Pizza and Sports Pub to catch the big game on one of seven TVs.
Come Enjoy All Leander Has to Offer
Leander is a fantastic place to live, work, and play. With its proximity to Austin and all its amenities, great restaurants, shopping, and nightlife options, it's no wonder more and more people are calling Leander home. With plenty of outdoor adventures waiting for you and great shopping and dining options, Leander may be the perfect place to move. The city also has you covered when it comes to nightlife and culture. So what are you waiting for? Come on over to Leander and see why everyone is calling it home!