5 Reasons to Love Living in Barton Hills: Cool Austin Neighborhoods
Posted by Texas Real Estate Source on Thursday, December 1, 2022 at 4:31:03 PM
By Texas Real Estate Source / December 1, 2022
Comment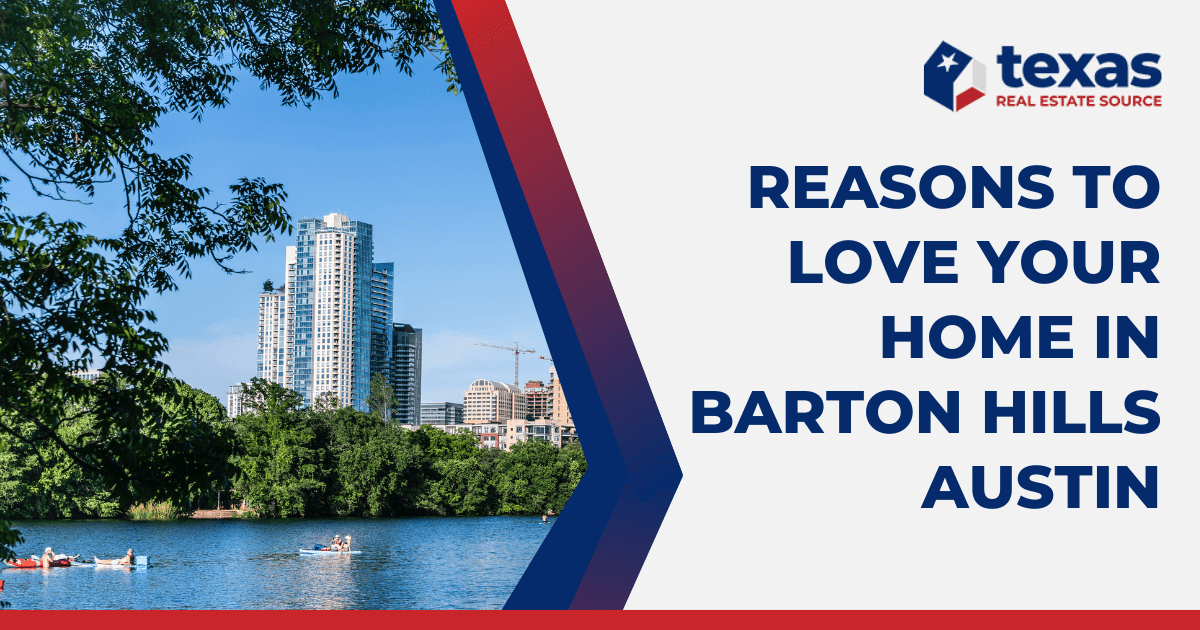 The city of Austin is known for its vibrant and eclectic spirit. With its iconic nightlife districts, countless recreational areas, and unique local restaurants, Austin has become one of the most sought-after places to live. Barton Hills, located in the heart of Austin, shares that same spirit. Nestled next to Zilker Park and only a stone's throw away from downtown Austin, Barton Hills offers recreational areas, restaurants, and the high-energy nightlife Austin is beloved for.
Barton Creek Greenbelt, Zilker Park, & Zilker Botanical Garden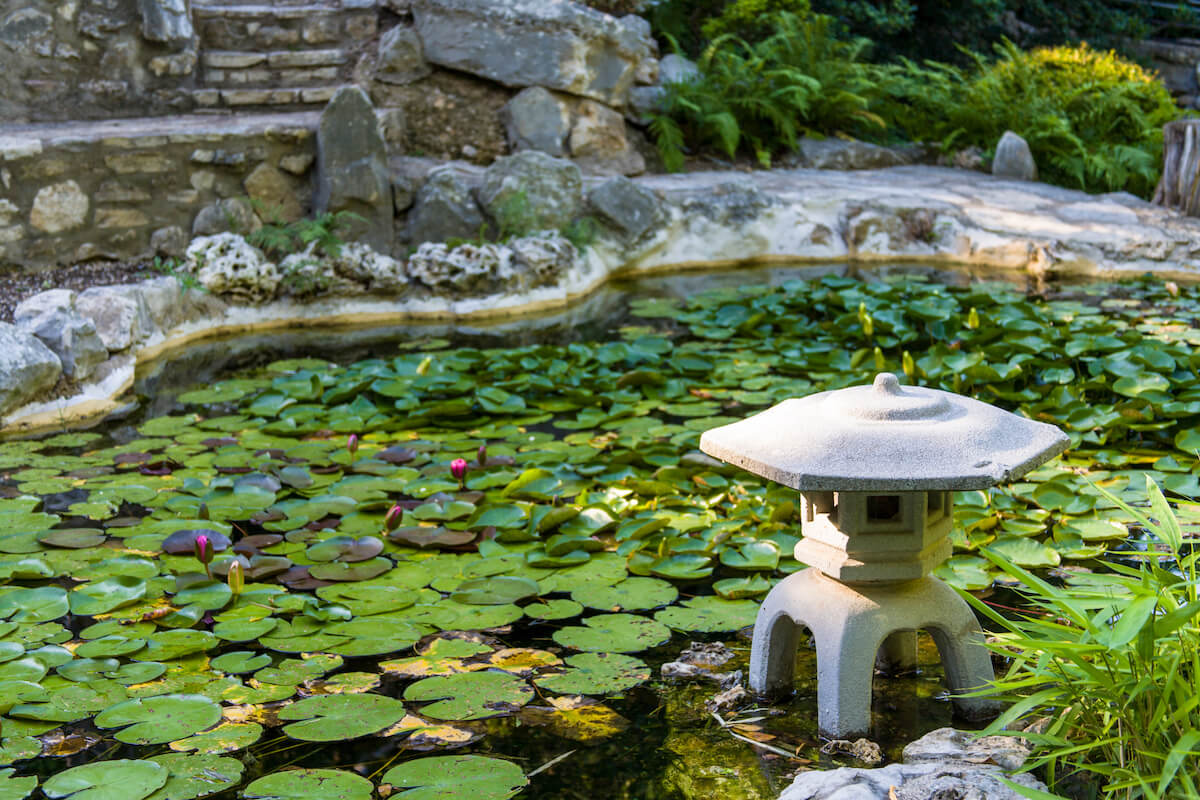 Barton Hills and the surrounding areas are lush, with parks, rivers, and greenbelts making it a dreamland for outdoor enthusiasts. The Barton Creek Greenbelt travels through South Austin and has several convenient access points for residents, such as Gus Fruh, Trails Head at Zilker Park, and Campbell's Hole, a picturesque swimming hole that is accessed through residential areas near Barton Hills Elementary School.
With over 12 miles of trails that lead to these adventurous destinations, Barton Creek Greenbelt is the perfect place for hiking, mountain biking, and even rock climbing. There are multiple smooth limestone climbing walls and large boulders scattered along the trails for rock climbers to challenge their skills. Neighborhoods on the Barton Creek Greenbelt offer adventures that are rarely found in the heart of a large metropolitan area.
Zilker Park, dubbed "Austin's Most-Loved Park", is located in one of the most active parts of Austin and spans over 350 acres of public land. The substantial size of the park allows it to host large-scale festivals such as the Austin City Limits Music Festival and the Zilker Kite Festival. The park runs along Ladybird Lake and has running trails perfect for walking, running, or biking. On any day of the week, you will see people relaxing under the shade of a tree or having picnic lunches at one of the many picnic tables scattered throughout the park. Zilker Park also offers many other fun amenities, such as Barton Springs Pool and a disc golf course.
Sitting on 28 acres within Zilker Park is the Zilker Botanical Gardens. Visitors will discover themed gardens like the Taniguchi Japanese Garden, The Riparian Streambed, The Hartman Prehistoric Garden, and The Mabel Davis Rose Garden. Pathways meander through the gardens and feature streams, koi-filled ponds, sunny lawn areas, and shaded hideaways. The garden is open to the public year-round and is enjoyed by over 150,000 visitors each year.
Beat the Heat at Barton Springs Pool, Barton Creek, & the Colorado River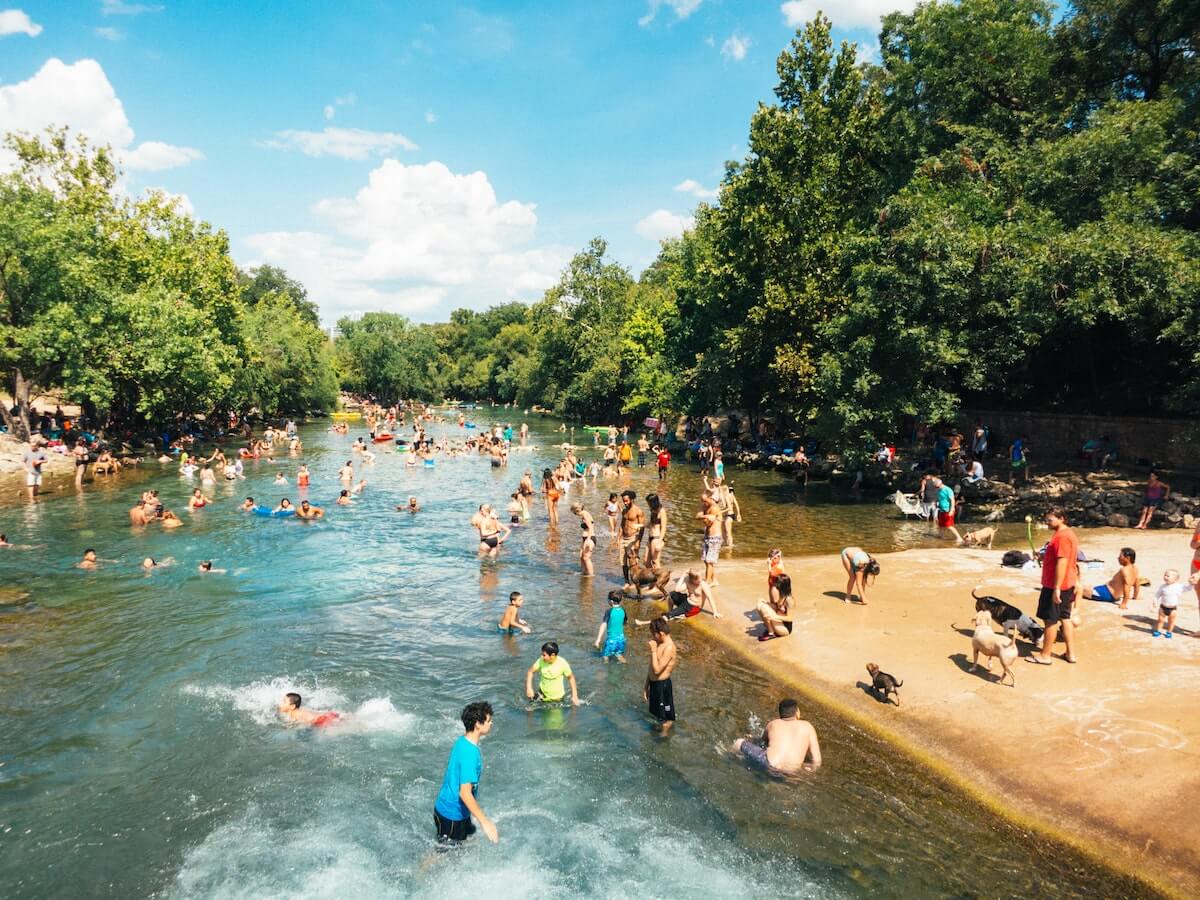 Within Zilker Park lies one of Austin's most popular destinations, Barton Springs Pool. Along with many other sites around Austin, Barton Springs is a must-experience destination for tourists and Austinites alike. This 3-acre pool is fed from underground springs that hold the pool at an ideal temperature of 68–70 degrees, making it the perfect place to play in the water year-round. Surrounded by grassy embankments, there are plenty of places to bask in the sun or relax under the shade of a mature pecan.
This pool is incredibly popular, with over 800,000 patrons annually, so some might want to look to cool off in a less populated area. Never fear—within walking distance from Barton Springs Pool, Barton Creek meanders to its confluence with the Colorado River at Zilker Park. Barton Creek features four main swimming holes, areas for fly rod fishing, and the opportunity to kayak down the stream.
The Colorado River is another option if you're looking for a fun day on the water. This is a much wider flowing river and is the longest in Texas, stretching 862 miles and passing right through the heart of Austin next to Barton Hills. Tourists and Austinites can be seen kayaking, boating, or paddleboarding down the river daily, enjoying spectacular views of downtown.
Beautiful Luxury Homes & Condos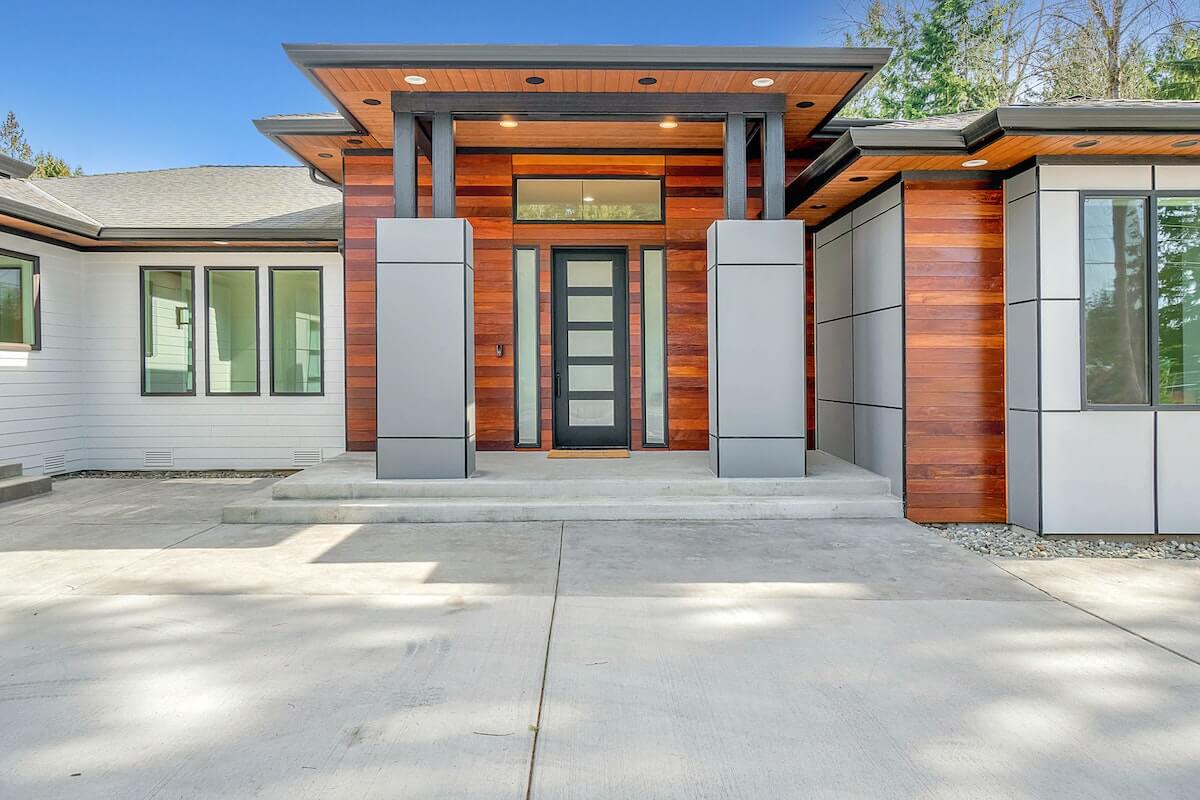 The fantastic amenities aren't the only things giving Barton Hills its desirable character. The diverse architectural styles in Barton Hills give it its unique appeal. Some of the first homes in Barton Hills were built in the 1940s, and many of these homes still feature their original style and design. What makes Barton Hills so visually interesting is the fact that there might be a brand-new, modern-style luxury home for sale sitting next to a retro mid-century stunner.
Homes for sale in Barton Hills typically list in the $1 million+ range, but there are opportunities to live in this highly desirable area with a less hefty price tag. If you want to be a part of the neighborhood but prefer to stay at a lower price point, Barton Hills has several condo complexes where listing prices generally hover in the mid-$400s.
Enjoy South Lamar Blvd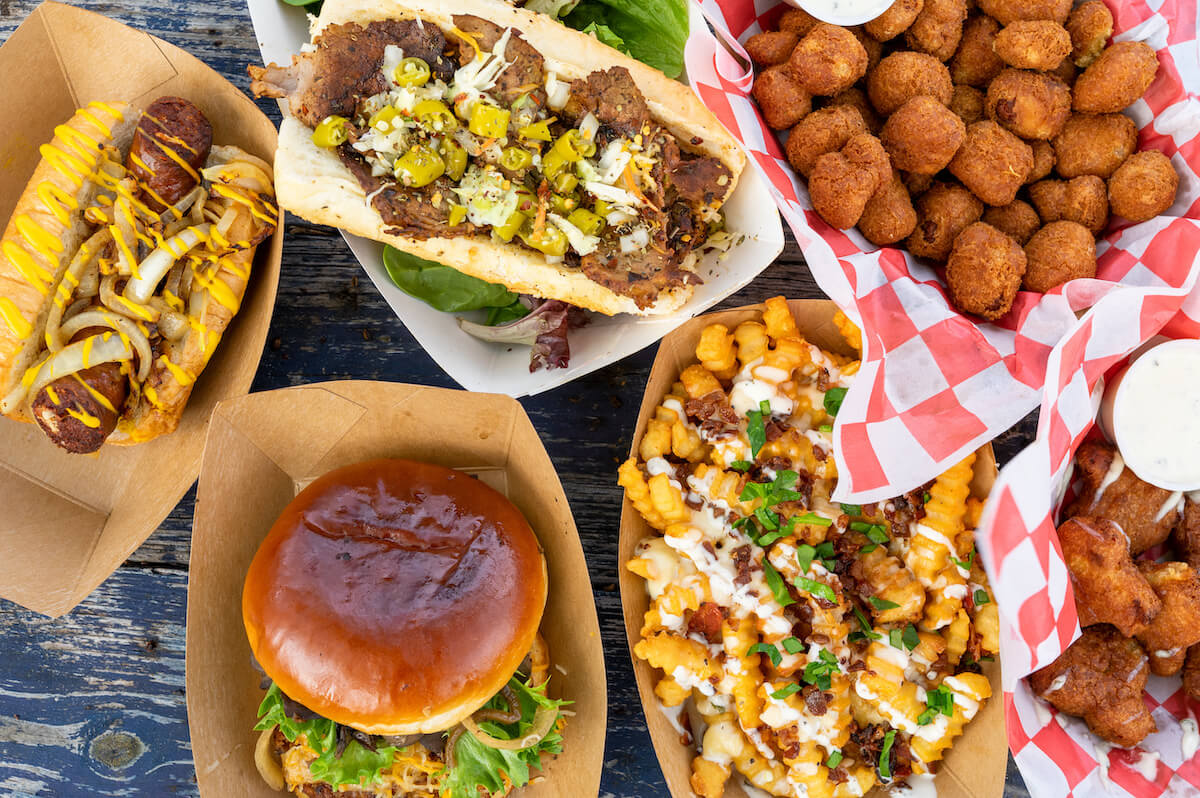 South Lamar has blossomed into one of the busiest stretches in South Austin. Packed with restaurants, lounges, live music, and food trucks, South Lamar offers everything people find appealing about the Austin lifestyle. And, while South Lamar has modernized over the years, it hasn't lost its roots. One of its landmarks is the Broken Spoke, Texas' most definitive dance hall and an iconic historic spot that has played host to country legends since opening its doors in 1964.
The many and varied dining options along South Lamar also include places like the historic Matt's El Ranchero, delicious barbeque from Brown's Bar-B-Que food truck, or the relaxing atmosphere at Aviary Wine & Kitchen.
You're Right Next Door to Downtown Austin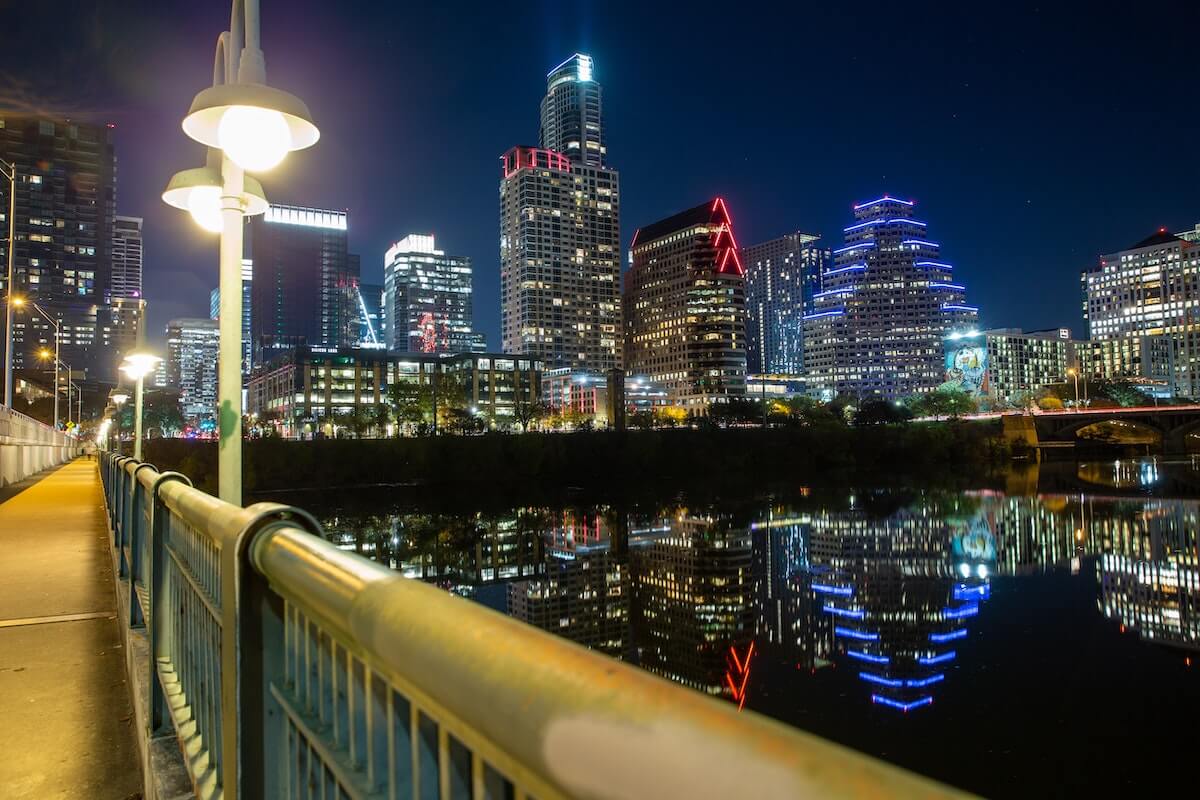 Living in downtown Austin—or right across the river from it, in Barton Hills' case—puts you right in the action. One of the most well-known nightlife districts in Austin is Sixth Street, incredibly popular for its music, drinks, and dancing. You can dance on the rooftop at the famous Maggie Mae's as you listen to live bands or check out Sixth Street's underground speakeasy called Midnight Cowboy. On the weekends, the entire street gets closed off to traffic so that pedestrians can easily hop from one destination to the next up and down the street.
If a laid-back night with friends is more your style, Rainey Street in the Southeast section of downtown Austin might be your new favorite place to go. Rainey Street is a unique entertainment district lined with historic houses converted into bars where you'll find food trucks, local brews, and relaxing patios.
If the nightlife doesn't interest you, downtown Austin offers more than just bars and live music. The 2nd Street district has popular stores where you'll find clothing options from local designers and high-end fashion brands. There's also no shortage of local restaurants and local businesses. You can grab a nice dinner and head to see a performance at the historic Paramount Theatre on Congress, catch an Austin City Limits taping at the ACL Live Moody Theater, or check out an improv show at the Hideout Theatre. Art enthusiasts can also visit the Mexic-Arte Museum, where you'll find historical and colorful cultural exhibits.
Ready to Come Home to Barton Hills?
The qualities that Austin embodies so well can be found right outside your door in the Barton Hills neighborhood. Whether you spend the afternoon relaxing at Zilker Park, rock climbing on the limestone walls of the Barton Creek Greenbelt, or dancing the night away on Sixth Street, the spirit of Austin lives just around the corner.