Living in Kelsey Park, Lubbock: 10 Highlights of Kelsey Park
Posted by Texas Real Estate Source on Monday, February 20, 2023 at 5:25:32 PM
By Texas Real Estate Source / February 20, 2023
Comment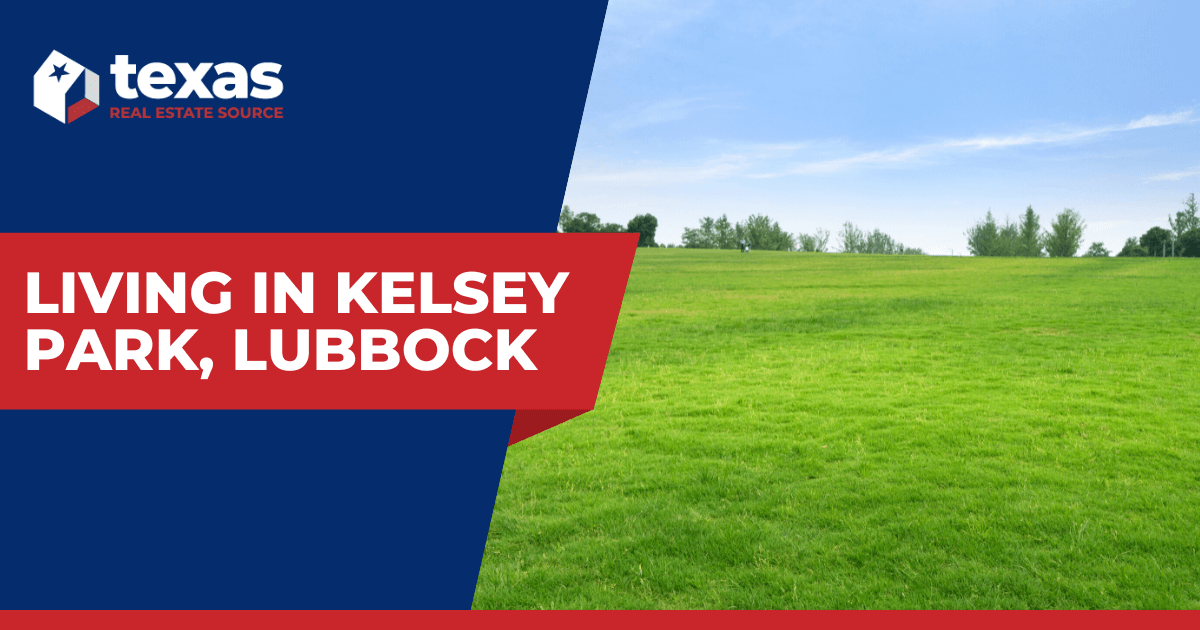 As one of the most popular luxury neighborhoods in Lubbock, Kelsey Park offers an 80-acre park with miles of trails and premium views of the best sights Texas has to offer. Residents can easily access shopping, grocery stores, medical facilities, golf facilities, sports complexes, and schools. But what should new residents know about living in Kelsey Park?
The Neighborhood Lifestyle
Kelsey Park is a development of custom homes in South Lubbock centered around a large park. This newer neighborhood has homes for sale that typically range from the mid-$200s to over $1 million, with a median home price typically in the mid-$400s.
The neighborhood's location between Indiana Avenue and Quaker Avenue, just south of 130th Street, gives residents access to plenty of restaurants and shopping opportunities in multiple nearby commercial areas.
The beautiful park within this neighborhood, Kelsey Vines Memorial Park, is a central feature bordered on three of its four sides by Phases 2–4, the Enclave, the Estates, and Eastwick. The fourth side of the park will feature garden office space.
Residents of Kelsey Park, Lubbock, enjoy professionally landscaped grounds with expansive grassy areas and mature trees, offering plenty of opportunities to enjoy the outdoors and find grounding with nature.
With the peace of a quiet, natural setting and the benefits that come from easy access to city amenities, this neighborhood offers residents the best of everything.
Types of Homes in Kelsey Park, Lubbock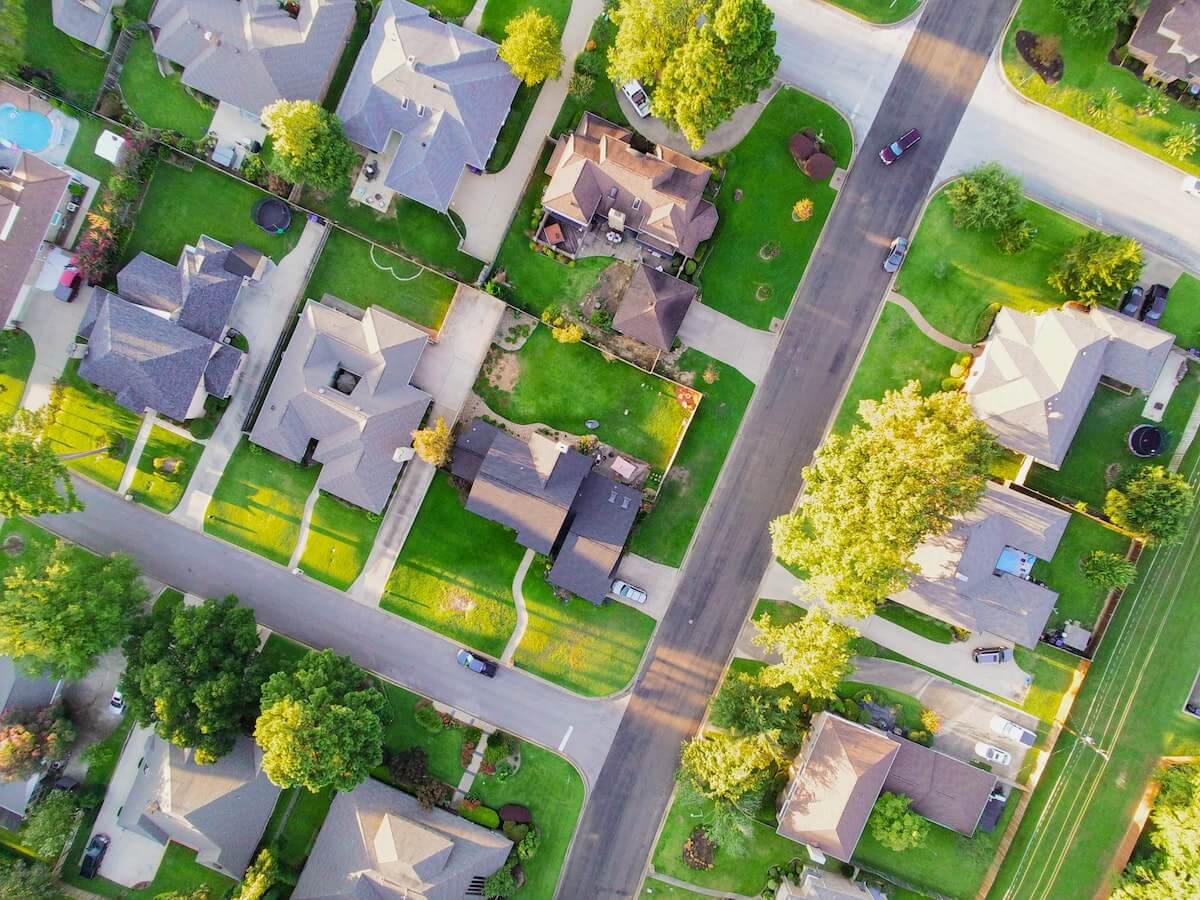 Homes for sale in Kelsey Park are spread across 740 single-family lots in various phases and communities:
The first houses of Phase 1 in Kelsey Park, Lubbock, were built in 2011, and new construction is still available. Whether you prefer a move-in ready home or want to build a brand-new home to meet your needs, Kelsey Park is a prime neighborhood for both.
In addition to custom-built single-family homes, Kelsey Park also offers multifamily units like luxury duplexes.
All single-family homes in Kelsey Park have paved alleys and rear-entry garages, with the exception of the Estates and the Cove at Eastwick. Lot sizes range from 70 feet by 120 feet to 125 feet by 175 feet, depending on the community or phase.
Each section of Kelsey Park maintains minimum square footage requirements. Minimum sizes range from 1,700 square feet for Phase 1 homes to 2,500 square feet for the luxury homes in the Estates.
Several of the best Lubbock home builders are involved with Kelsey Park, such as David Rogers Homes, Toogood Built Homes, and Sharkey Custom Homes. More builders with new construction homes for sale in Kelsey Park include Clearview Custom Homes, Cody Craig Custom Homes, Southern Homes by Dan Wilson, Victory Homes, and HOME by Lyons.
Employers Near the Neighborhood
Numerous large employers are within easy distance of Kelsey Park. Kelsey Office Park is a garden office project in the neighborhood that will be located along Indiana Avenue on the border of Kelsey Vines Memorial Park, offering workplaces within walking distance for many Kelsey Park residents. Business owners, take note—the office park includes build-to-suit opportunities.
Other nearby major employers in Lubbock are an average commute of 15 minutes away or less; Lubbock traffic is considerably lighter than traffic in larger cities, so most employers in Lubbock are easily reached from Kelsey Park. Some of the major established nearby employers include the following:
Texas Tech University Health Sciences Center
AT&T
Amazon
Covenant Health System
United Supermarkets
Caprock Home Health Services
Imperium Risk
City Bank
Lubbock Christian University
NTS Communications
Roosevelt Independent School District
Kelsey Park Amenities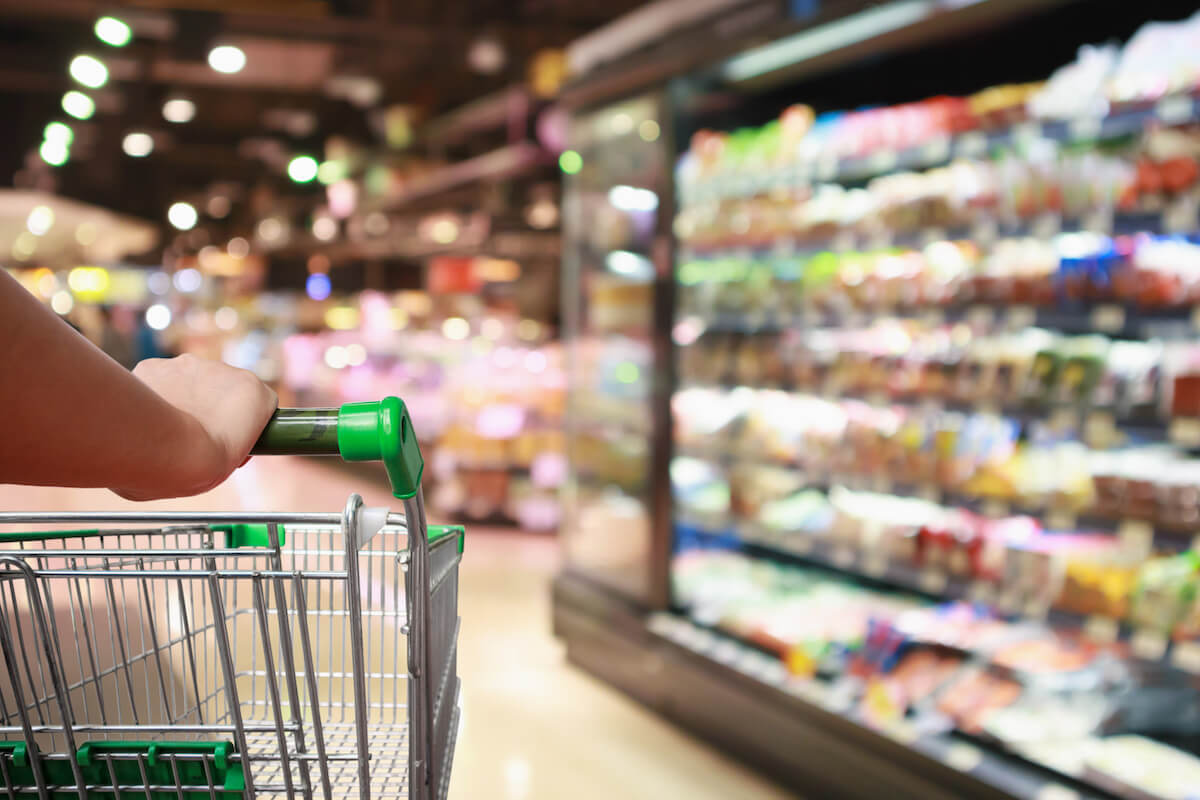 Neighborhoods that offer amenities and services within easy distance are by far the most sought-after developments in the city of Lubbock, and Kelsey Park is designed to offer the best.
From neighborhood services like public transportation and on-site daycare facilities to entertainment venues, shopping centers, and dining establishments of all kinds, Kelsey Park amenities are part of what makes this neighborhood so desirable.
Neighborhood Services
Kelsey Park residents enjoy a wide range of nearby services, including hospitals, fitness centers, major employers, universities, event venues, public transportation, and community centers. Just a few of the specific services minutes from the neighborhood are:
West Texas Neck & Back
Academy Sports + Outdoors
Allstate Insurance
BlueSky Orthodontics
Oceans Massage
Lubbock-Cooper Central Elementary School
Cardinal Financial - Lubbock
Here We Grow Children's Learning Center
Cooper Veterinary Clinic
Trinity Christian Athletic Complex
Additional services include the University Medical Center and UMC Children's Hospital, Thomas A. Martin Youth Sports Complex, and Daybreak Community Services.
Neighborhood Shopping
No matter what you're shopping for, you can find it without traveling far when Kelsey Park is your home. From grocery stores and antique shops to specialty boutiques, the array of shopping destinations surrounding Kelsey Park, Lubbock, is just one more reason residents love living in the neighborhood. Quaker Avenue, which borders the neighborhood to the west, is lined with shopping centers and stores of all kinds.
For those looking for the idyllic indoor shopping mall experience, South Plains Mall is a Lubbock favorite that features everything from a JCPenny to Barnes & Noble to Boot Barn. South Plains Crossing is another nearby popular option, featuring both familiar faces like Hobby Lobby and local gems like The Coffee Bar At Cardinal's and Mamarita's Border Cafe.
And if you're just looking to get some grocery shopping done, you'll have all the classic options available, including Walmart, H-E-B, and Target.
Kelsey Park HOA
The Kelsey Park HOA is established and active, and membership is mandatory for single-family lots. The homeowner's association is responsible for creating and enforcing rules that help all residents maintain an enjoyable quality of life. They also help support community engagement through events like block parties and a fall festival.
HOA dues are $360 annually for single-family lots with completed residences and $120 annually for developed lots without completed residences. In addition, undeveloped lots incur HOA fees of $60, duplex lots have annual fees of $360 per lot, and completed apartment units incur HOA fees each year of $75 per unit.
Things to Do Near Kelsey Park, Lubbock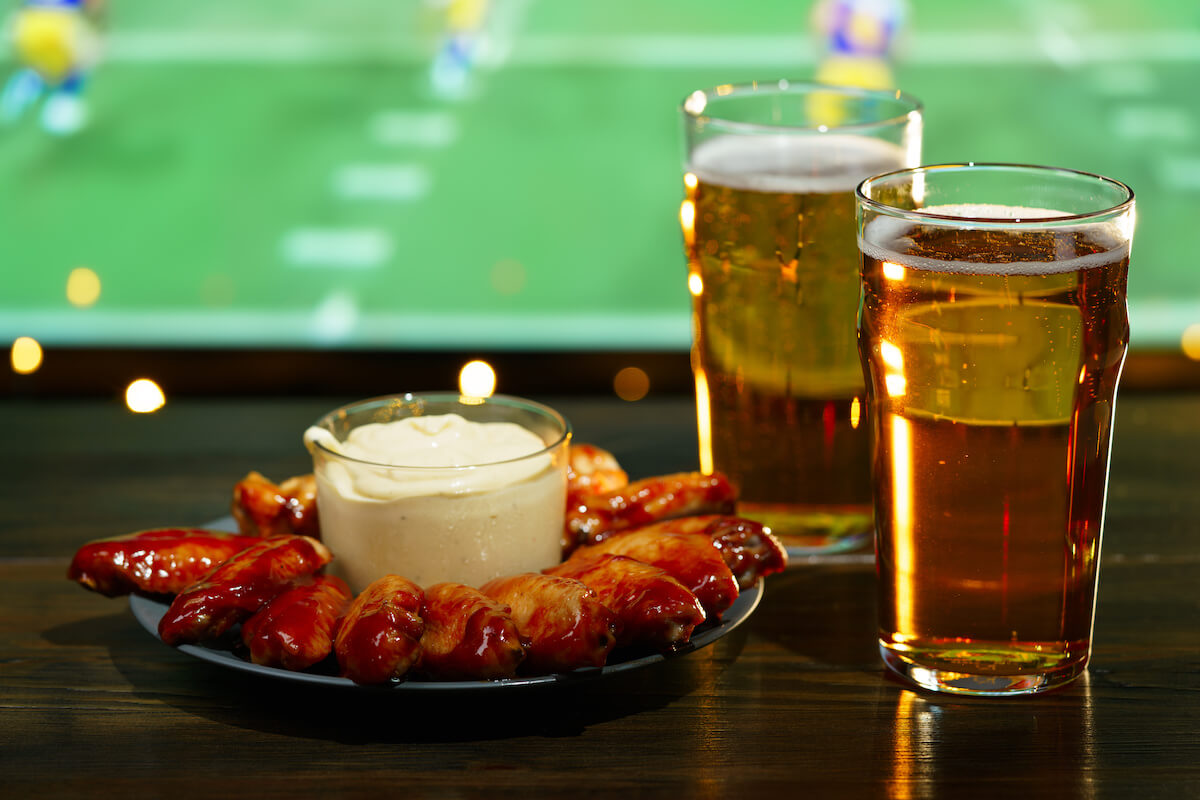 Kelsey Park and the surrounding area are filled with things to do and enjoy. Some of the most popular local activities include nearby hiking trails, spending time outdoors at Lubbock's parks, visiting one-of-a-kind museums, going to movie theaters, golfing, and visiting historical landmarks.
Outdoor Activities
In addition to Kelsey Vines Memorial Park, other outdoor areas and locations provide ample opportunities for fun in the sun, relaxing in the shade, and everything in between. Enjoy outdoor games and over 60 golf tees at The Range, or get out on the greens at LakeRidge Country Club, one of the best golf courses in Lubbock.
Spend time at the ball fields at the Thomas A. Martin Youth Sports Complex, and let the afternoon pass you by while you fish and water-ski at Buffalo Springs Lake. Explore Jan Jennings Park, and don't miss Prairie Dog Town before heading to the Buddy Holly Recreation Area and Llano Estacado Lake.
Shoot some hoops at Aztlan Park, visit the Lubbock Memorial Arboretum for the afternoon, and let the kids play to their heart's content at Mackenzie Main City Park. There are so many great ways to spend a day in Lubbock.
Restaurants, Breweries, and Bars
Those who fancy brews and spirits will be thrilled at the variety of brewpubs, bars, and wineries in the area. A short drive downtown will take you to Triple J Chophouse & Brew Co. and BierHaus Lubbock, or you can stay closer to home at Amicis Wine Bar on Indiana Avenue.
Grab a bubble tea at Happy's Shaved Ice, Bubble Blends and Lemonades. Delight your tastebuds with custom burgers and jalapeño rings at Blue Sky Texas on Quaker Avenue. Find your new favorite game night eats at nearby bars and grills like Back 40 Grill, Gator's Bayou, and Caprock Cafe. Looking for something different? Why not give the aptly named Something Different Grill a try? Dining options are never in short supply for residents of Kelsey Park.
If you're looking for something quick, familiar, and satisfying, a heaping helping of familiar fast food locations are within a few minutes of the neighborhood. Other local favorite dining spots include Apple Tree Cafe and Bakery, Adolph's Grill & Bar, and Albarran's Mexican Bar and Grill.
Nearby Attractions
Residents who are up for attractions of the highest caliber won't be disappointed at the array of destinations near Kelsey Park, Lubbock.
For those looking for the thrill of high speeds, West Texas Raceway is located north of Highway 87. Or, get your blood pumping by throwing axes at Lubbock's Grab Axxes or taking to the targets at the Lubbock Shooting Complex.
If you want a more relaxing option that's still engaging for all ages, consider the Play Street Museum or the Science Spectrum & OMNI Theater. These local favorites feature everything from life-sized dinosaur exhibits to aquariums to indoor play areas.
If you'd like to have a great day trip getaway, some of the best day-trip destinations from Lubbock include Palo Duro Canyon State Park, Cadillac Ranch, and Lake Alan Henry.
Kelsey Park Schools
Kelsey Park is within the Lubbock-Cooper Independent School District. Residents are surrounded by several award-winning schools, and opportunities for students include everything from daycare centers and preschools to universities. Lubbock-Cooper ISD schools that Kelsey Park is zoned for include Central Elementary School, Lubbock-Cooper Middle School, and Liberty High School. Of note, Central Elementary School is located within the community itself and Liberty High is less than two miles down the road.
Life as a Resident of Kelsey Park in Lubbock, TX
Kelsey Park features an impressive variety of housing options, from luxury apartments and duplexes to custom single-family homes. Paired with all the nearby amenities, homes in Kelsey Park offer ample opportunities for loving where you live each and every day.
Ready to discover your next home in Lubbock? Call The RealFX Group at (512) 956-7390 to get in contact with an experienced local real estate agent today and let us help you find your dream home in Lubbock, TX.