7 Reasons to Love Riverstone: Master-Planned Fun in Sugar Land & Missouri City
Posted by Texas Real Estate Source on Friday, January 27, 2023 at 12:56 PM
By Texas Real Estate Source / January 27, 2023
Comment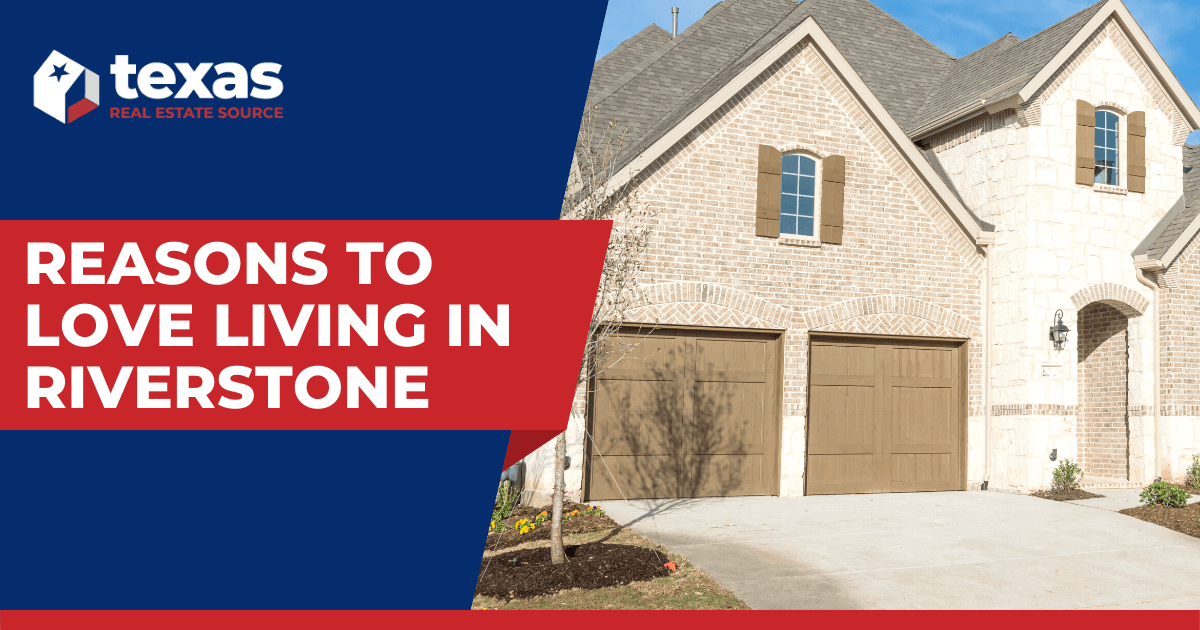 When building your ideal lifestyle, your community plays a considerable role. It's essential to plant your roots in a neighborhood that feels like home, and few communities capture that feeling quite like the Riverstone community in Sugar Land, TX.
The Riverstone master-planned community was carefully designed to include everything residents could need, such as expansive homes with plenty of indoor and outdoor space, well-kept streets lined with trees and other greenery, a huge variety of amenities for community members, and so much more.
Are you considering a move to Sugar Land? Have you looked at a master-planned community like Riverstone? Let's look at the many reasons current Riverstone residents love where they live and why you might want to find your home here, too.
Homes in Riverstone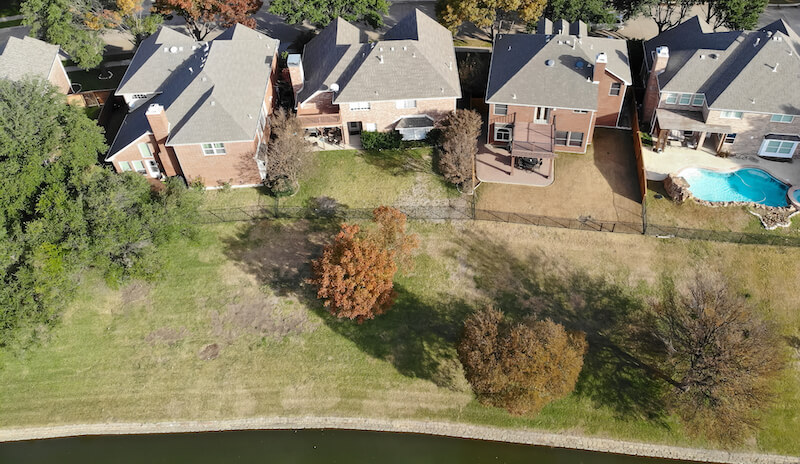 At Riverstone, it's easy to find the perfect home to suit your household, no matter your lifestyle, budget, or household size.
When you search among Riverstone's homes, you'll find a range of square footage options, prices, bedroom and bathroom counts, and locations within the community. The community's aesthetic promotes cohesiveness, and many of Sugar Land's luxury homes can be found in Riverstone.
Riverstone's master plan outlines an intent for roughly 6,400 homes, and there's still plenty of room for custom homes if you'd like to create your ideal lifestyle from the ground up within the many welcoming avenues of Riverstone.
Whether looking for a new construction home in Sugar Land or simply comparing Houston-area master-planned communities, you're sure to find the perfect living situation for your family with Riverstone's many lot sizes and floor plans.
Newest Riverstone Homes for Sale in Sugar Land
Riverstone's Location
The location is one of the primary benefits that attracts people of all lifestyles to Riverstone homes. Located in the heart of the city of Sugar Land, just southwest of central Houston, Riverstone residents can access all Houston offers without sacrificing its laidback suburban setting.
Central Houston is around 35 minutes from Riverstone homes in average traffic, and the multiple highways near Riverstone, such as I-69 and Highway 6, make it easy to access several different Houston neighborhoods.
Don't feel like traveling into the busy Houston city center? You can access just about everything you need within a few miles of Riverstone, including grocery stores, restaurants, clothing stores, parks, medical centers, and more.
Riverstone has a tight-knit community feeling that makes residents want to spend their free time close to home, especially with all of the incredible amenities they can access right in or near the neighborhood.
If you're in the mood to venture into the surrounding Sugar Land area, there's plenty to see and do for residents of all ages and lifestyles.
Catch a movie at the AMC First Colony 24, take your companion to Pawm Springs Dog Park, or play a round of golf at one of the region's many popular courses, including Greatwood Golf Club, Meadowbrook Farms Golf Club, and Riverbend Country Club.
Riverstone's Amenities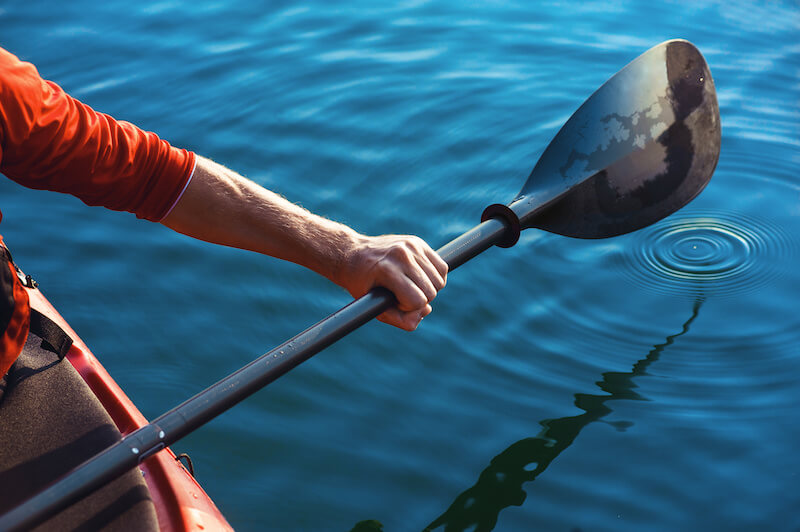 There are so many fun and enriching activities to explore in Sugar Land and the surrounding region, but what about all the fun to be had within Riverstone itself? Let's look at a few distinctive amenities that make Riverstone stand out from similar communities in the Houston area.
Pools
Houston enjoys warm, sunny weather almost year-round, which means that Riverstone residents put the community's resort-style pools to good use.
With multiple large pools available around the neighborhood and gorgeous lake-side views to enjoy as you swim, there's plenty of space for local families to have some fun in the sun and stay cool in spring and summer. Additionally, splash pads are available for kids of all ages.
Riverstone families can also easily access the pools at nearby Riverstone Boulevard Recreation Center and Creekstone Village Recreation Center; the possibilities are truly endless for summer fun both inside and outside of the community.
Outdoor Activities
Riverstone is a great place to live for families of all lifestyles, but outdoorsy types will feel particularly at home in this community. Hikers and nature lovers can enjoy a variety of hiking and walking trails surrounding the community, allowing them to enjoy this picturesque area and some fresh air.
If you're not in the mood to hop on the trail, you can take the kids and enjoy one of the community's many parks, garden spaces, and play structures. Additionally, Riverstone's dog owners can take their pups to enjoy a 3.5-acre leash-free play area within walking distance of the neighborhood's homes.
Tennis lovers can improve their game and have fun at Riverstone's multiple community tennis courts, which are lighted for day and night use. Residents can even take advantage of professional-level tennis lessons offered within the community!
Lake Riverstone
With 200-acre Lake Riverstone located within the heart of the community, Riverstone embraces the concept of luxurious lakeside living and offers residents picturesque views no matter where they live in the neighborhood.
Riverstone is the perfect haven for those who love to fish, as Lake Riverstone features a community fishing pier accessible to all residents. Additionally, the lake can be enjoyed with activities like kayaking, canoeing, or taking a stroll along the lake's many walking trails.
You might even catch a glimpse of some of Sugar Land's indigenous animals and birds during your time on the lake.
The Club at Riverstone
Whether you're a golfer, an aspiring golfer, or just looking to socialize, you can't miss the Club at Riverstone. This 17-acre club is the social hub of the neighborhood and has something to offer everyone. The club features Riverstone's third swimming complex, which includes a resort-style pool, water slides, water sprays, a lagoon, and a splash pad for the kids to enjoy.
The Club at Riverstone is also home to an 8,000-square-foot community clubhouse that hosts a fitness center, fitness class space, meeting rooms, and a large kitchen for catering. This space can be rented by residents for private events or simply enjoyed on a day-to-day basis.
Riverstone Schools
Riverstone makes a great home for households of all sizes and people at any stage of life, thanks to its location on the outer edges of Houston and its many kid-friendly amenities to explore.
However, when the beginning of a new school year rolls around, you'll want to feel confident that your children can easily access their schools.
Luckily, there is a wide array of schools and educational facilities for Riverstone parents to choose from that prioritize friendly and welcoming teachers and staff, a well-rounded curriculum, and lots of opportunities for fun.
Schools Within Riverstone
Riverstone and the surrounding Sugar Land area are served by some of Fort Bend Independent School District's most recognizable schools. Sullivan Elementary School stands out for its convenient location on-site at Riverstone.
Schools Outside Riverstone
Several other schools are accessible within just a few miles of Riverstone homes. Some favorites among Riverstone parents include Fort Settlement Middle School and Commonwealth Elementary.
Find a Feeling of Home in Riverstone
In a city as large and vibrant as Houston, it can be challenging to find your perfect private haven where you and your family can have fun and enjoy your neighborhood away from the hustle and bustle of city life. There are many great Houston-area master-planned communities, and Riverstone is a prime example.
At Riverstone, you can create the perfect blend between city accessibility and the tight-knit community feeling of a small town. Additionally, with a large variety of open lots and pre-built homes, you can tailor your neighborhood experience to your specifications. The perks of living in a community with a homeowners' association are considerable, but resources are available if you have questions about the Riverstone HOA.
Get to know your neighbors, enjoy the many incredible amenities, and bask in the beautiful scenery with various outdoor activities at Riverstone. Check out Riverstone's homes and lots available for sale today!
Thinking about buying a home in Riverstone? Call The RealFX Group at (512) 956-7390 to contact an experienced local real estate agent who can help you find your dream Riverstone home.