5 Reasons to Love Living in Southpark Meadows Austin
Posted by Texas Real Estate Source on Monday, December 5, 2022 at 3:49:55 PM
By Texas Real Estate Source / December 5, 2022
Comment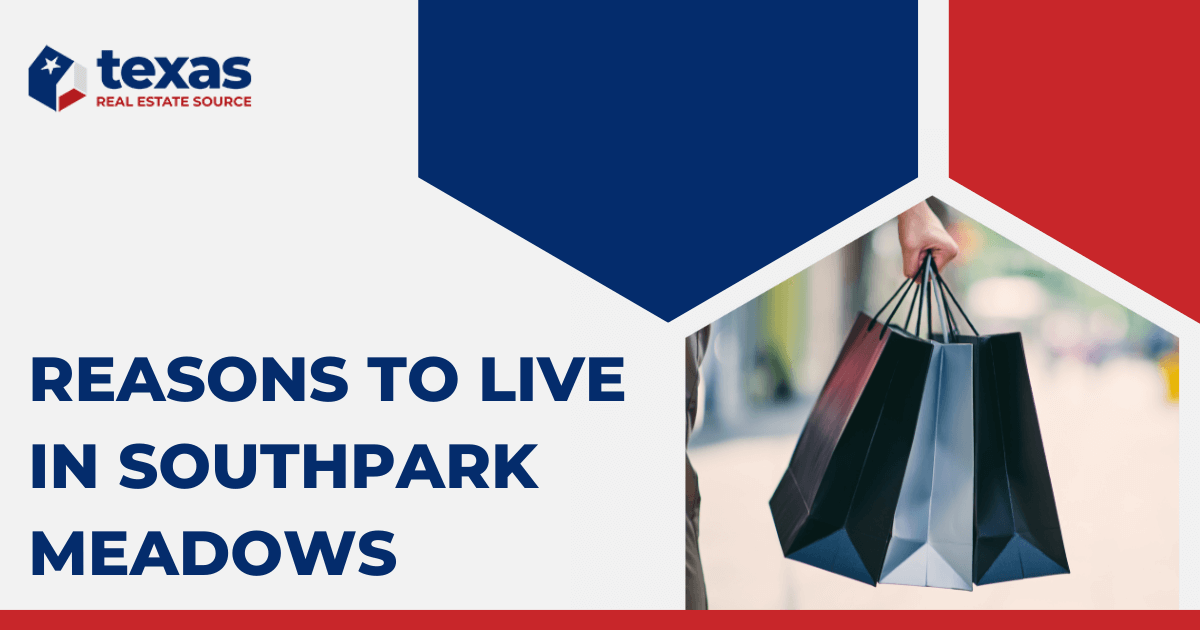 Thinking about moving to Austin, but not sure where to start looking for your new home? Consider starting your home search in Southpark Meadows, an inviting community in South Austin with a huge variety of amenities and conveniences that make life easy for residents.
No matter your ideal lifestyle, it's easy to fit into Southpark Meadows and create a life you love. Take a closer look at some of the most significant reasons you should consider moving to this neighborhood.
Shopping at Southpark Meadows Mall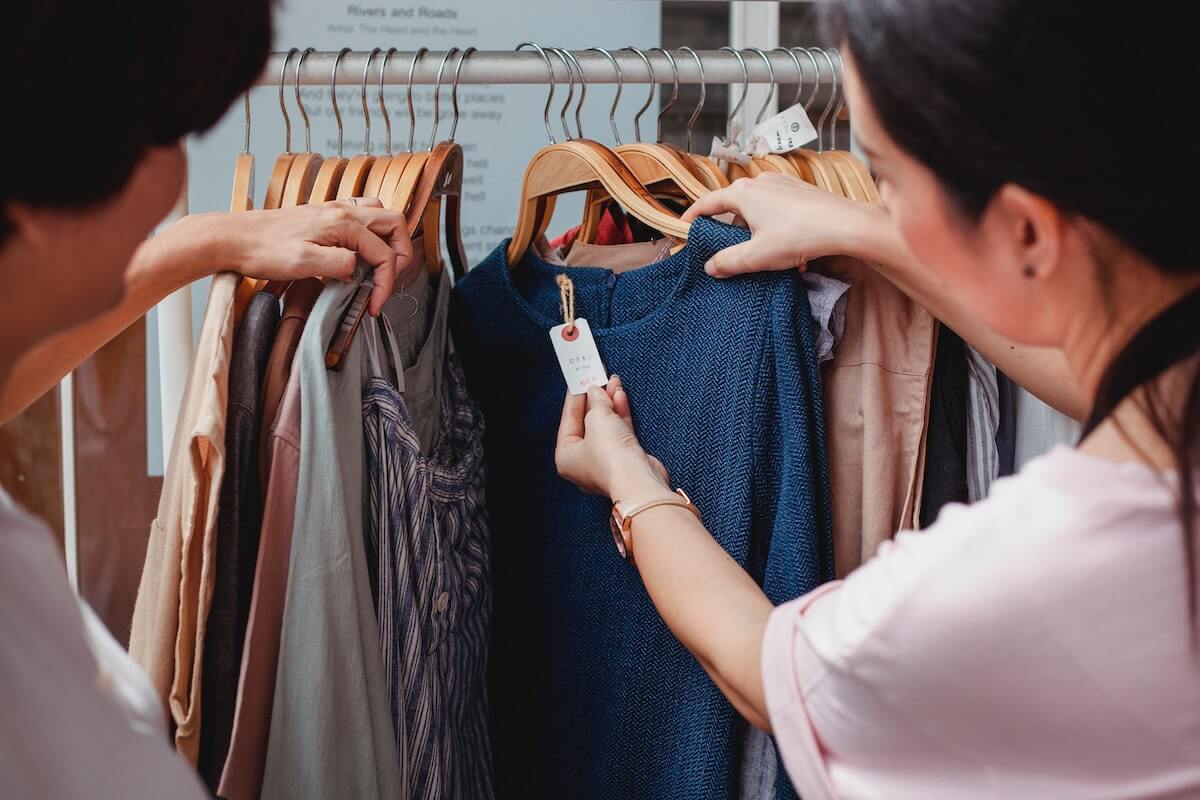 Southpark Meadows Mall is a major draw for people from all over Austin looking for a premium shopping experience, and it just so happens to be right in the neighborhood for Southpark Meadows residents.
Shoppers will love the abundance of boutiques, department stores, and nationwide retailers at Southpark Meadows Mall, and even those who don't shop often will appreciate the convenience when needed.
Located along I-35 for easy access from all over Austin and beyond, Southpark Meadows Mall is the go-to shopping destination for many of the city's residents beyond just those local to Southpark Meadows.
With so many popular stores, including Ulta, Ross Dress for Less, Lane Bryant, Bath & Body Works, and Best Buy, it's easy to find exactly what you need at Southpark Meadows—and have fun while doing it.
Southpark Meadows Mall isn't just packed with lots of great clothing, beauty, electronics, and home supply stores to peruse; you can take a break from your shopping to get a massage, haircut, or relaxing manicure at one of the mall's many spas and salons.
Visitors can also grab a bite to eat at a high-end or fast-casual eatery, such as Longhorn Steakhouse, Mod Pizza, Chipotle, and more. You can also grab your favorite after-dinner treat at one of the mall's many dessert shops, like Crumbl Cookies and Orange Leaf Frozen Yogurt.
Easy Access to South Austin Dining and Entertainment
There are so many reasons to love Southpark Meadows, but one of the most significant benefits that homeowners in the neighborhood enjoy is the easy access to schools, workplaces, and other areas of the city by way of I-35. The neighborhood is convenient to the interstate but still far enough away to be unaffected by highway noise.
Even though it's easy to have a great night out right in Southpark Meadows, there's always plenty to do and see in other popular Austin neighborhoods like South Congress and Downtown Austin. Luckily, the easy access to 1-35 that Southpark Meadows residents enjoy makes it possible to get to these neighborhoods within just a few minutes, depending on traffic.
Are you new to Austin and looking to learn more about some of Austin's best neighborhoods? With plenty of charming coffee shops, boutiques, and family-owned restaurants, as well as eclectic clubs, bars, and music venues to explore, South Congress and Downtown Austin are lots of fun to visit on an outing with friends or a date night.
From your home in Southpark Meadows, you can access all that living in downtown Austin has to offer while still enjoying a peaceful home life away from busy city centers.
Outdoor Recreation at Mary Moore Searight Metropolitan Park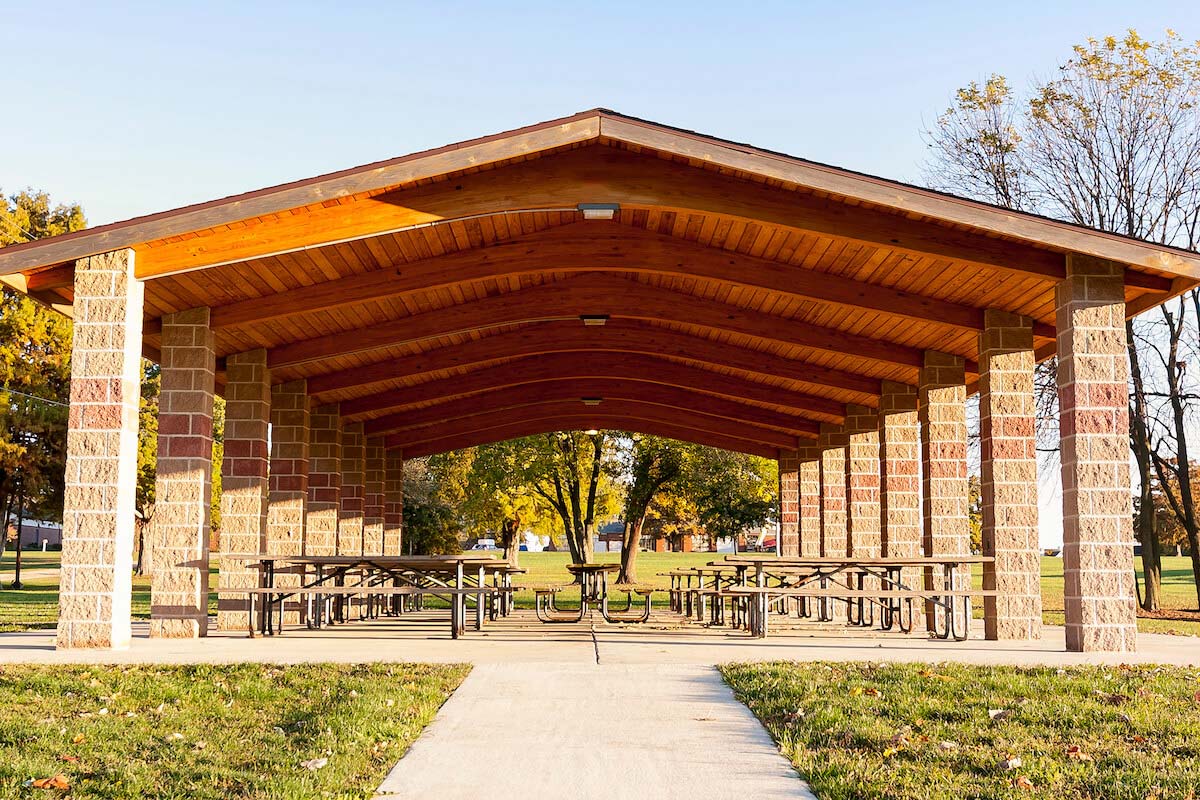 Think you'll have to sacrifice scenic outdoor areas when you live cityside? Think again! Several public parks, green spaces, and hiking areas are conveniently located near Southpark Meadows homes, and one of the most popular among residents is Mary Moore Searight Metropolitan Park.
Located less than a mile west of Southpark Meadows Mall, Mary Moore Searight Metropolitan Park is a peaceful natural area with 344 acres of open fields, forested spaces, and walking and hiking trails to enjoy. From the park, visitors can also access the scenic Slaughter Creek.
In addition to plenty of walking, hiking, and biking trails, Mary Moore Searight Metropolitan Park also features multiple covered recreational areas that are free to use for picnics, barbecues, and other gatherings. The park is also a great place to enjoy a game of soccer, tennis, volleyball, or disc golf at one of the area's many designated courts and sports fields.
Beautiful Homes in South Austin
It's clear that there's plenty to do in and around Southpark Meadows, Austin, TX, but what about the homes? With so many different types of properties to choose from in the community, you can find your dream home in Southpark Meadows, no matter your budget or lifestyle.
Southpark Meadows is known for picturesque homes with plenty of yard space. Residents have all the room they need to spread out and design their dream landscape.
Most of the homes in Southpark Meadows have three or four bedrooms and three or four bathrooms, and square footage ranges from around 2,000 to around 3,200. Home prices in the area vary, but homes of this approximate size typically cost between $500,000 and $700,000, making Southpark Meadows one of the more affordable luxury neighborhoods in Austin, TX.
Austin ISD Schools Near Southpark Meadows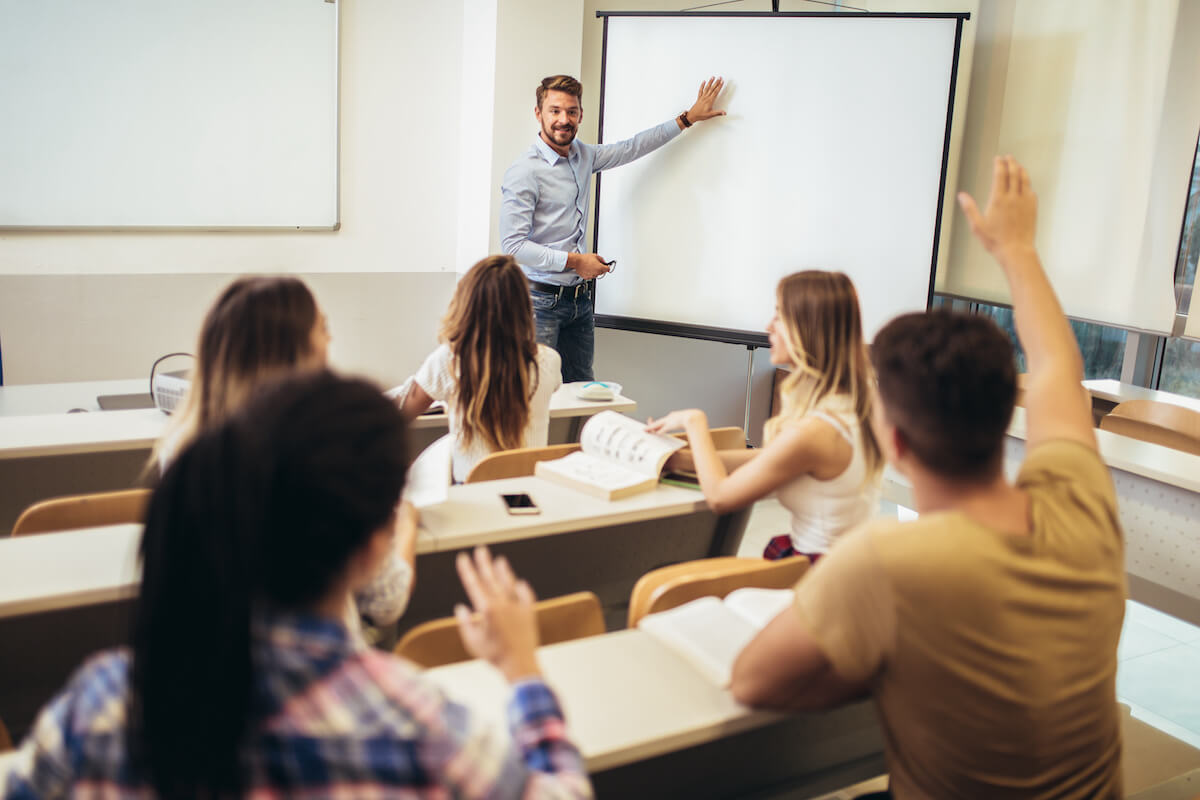 Another major benefit of living in Southpark Meadows, Austin, TX, is the proximity to schools. Southpark Meadows is within the boundary of District 6, which includes 15 school campuses at the elementary, middle, and high school levels.
Akins High School is District 6's featured high school. Students can participate in one of six distinct high-level programs that focus on a particular field of study: green tech, social services, STEM, new tech, business & leadership, or arts & humanities. Akins High School helps local high school students expand their skills and prepare for higher education.
Before reaching the high school level, students local to Southpark Meadows can learn and grow at Bedichek Middle School or Paredes Middle School, which are fed into by the district's many elementary schools.
Bedichek Middle School is known for its Project Lead the Way STEM program. Parades Middle School features AVID, Advancement Via Individual Determination, a comprehensive college readiness program that focuses on setting students up for success.
No matter what grade level you're looking for, there's a school to meet every student's needs in and around Southpark Meadows in Austin ISD's District 6.
Create Your Dream Life in Southpark Meadows, Austin
Southpark Meadows itself offers so many opportunities for shopping, dining, and entertainment, the easy access to I-35 makes a quick trip into other areas of Austin a breeze. Additionally, its proximity to so many schools, workplaces, and outdoor recreational areas is a major draw for residents of all ages and lifestyles.
With so many home types and styles throughout Southpark Meadows, you're sure to find the perfect property to suit your budget and preferences. Deciding between North Austin and South Austin? You may also be interested in living near The Domain, North Austin's premier shopping district.