Best Jobs in Lubbock: 2023 Work Opportunities & Economic Guide
Posted by Texas Real Estate Source on Wednesday, January 11, 2023 at 3:17:25 PM
By Texas Real Estate Source / January 11, 2023
Comment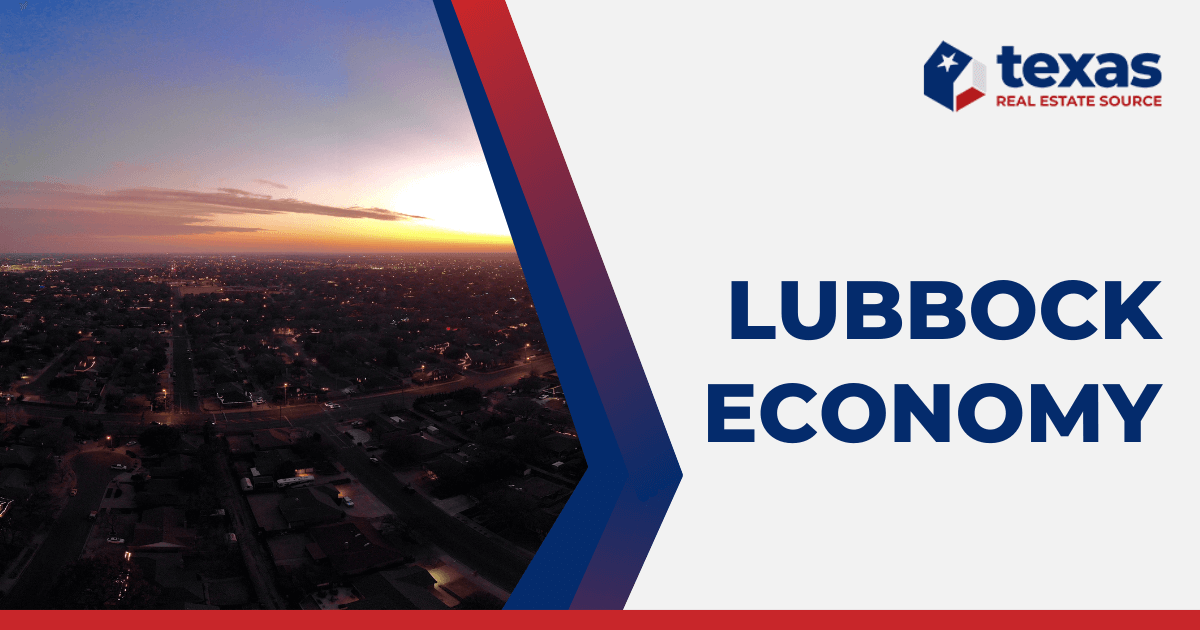 Often called the "Hub City" of West Texas, the Northwest Texas city of Lubbock sits at the crossroads of Interstate 27 and four major U.S. highways. Lubbock is also equidistant to both coasts, making it a natural "hub" for distribution. This hub status is vital to the city's growth. The city diversified its traditional agricultural-industrial economy to ensure economic prosperity while still maintaining an affordable cost of living.
Transit and agriculture are just a few of the opportunities new residents will find in Lubbock, though. The Lubbock economy is bolstered by major employers ranging from education to health care to energy.
Lubbock's Top Employers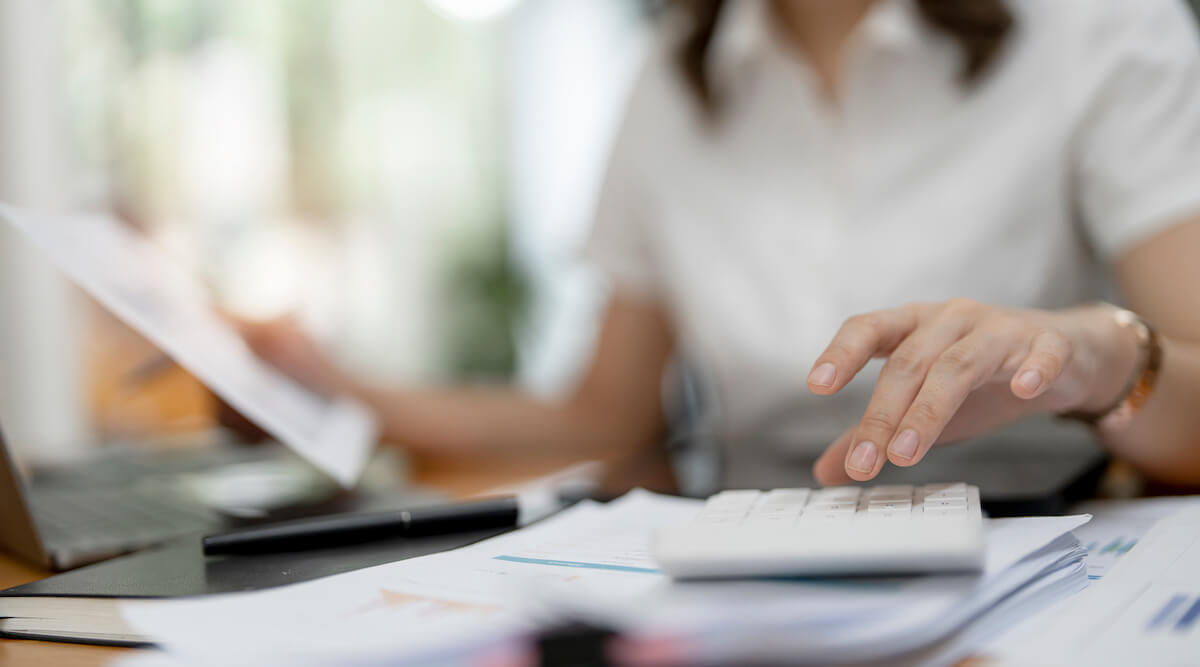 Large corporations fuel Lubbock's economy. The city's largest private employer is United Supermarkets, a North American supermarket chain. United Supermarkets is headquartered just outside of the city limits. This multi-brand grocery chain provides jobs at all levels, including management, food services, hourly and temporary positions.
AT&T Communications leads the telecommunications pack as a significant regional employer. Other employers in this sector include maintenance and installation companies—Excell Services and Sudden Link Communications. Convergys Corporation, the third-largest private employer, provides large-capacity call center services and business support.
Texas Tech University is Lubbock's most prominent public employer. The university has a significant impact on all aspects of the city's economy-food services, education, agriculture, health care, and research. Another TTU contribution to the area's economy is tourism. Lubbock is one of the few sports hubs in West Texas, meaning tourists often flock to the region to watch football and other college games.
The City of Lubbock is the second-largest public employer. It includes city administrative offices and protective services. It also consists of the Lubbock Independent School District and the Lubbock State School.
Collectively, medicine is one of the economic foundations of the Red Raider Nation. Opportunities exist in either private medical practice or multi-specialty health care systems and campuses—including Texas Tech University Health Science Center, the University Medical Center, or the Covenant Health System.
Covenant Health is the largest regional health care institution, employing more than 5,000 people, including 600 physicians.
Supportive bioscience services populate the city, providing unique opportunities. These include rehabilitation, radiation, laboratory services, and home health providers.
Other significant employers include the United States Postal Service and area restaurants and food services, employing over 18,000 Lubbockites.
Lubbock's workforce is robust, and so is its overall economy.
Additional Large Companies in Lubbock
Minsa
Imperium Risk
Associated Supply Company
Lubbock County
South Plains Financial
ASCO Equipment
Information via Zippia.com
Lubbock Economy Facts and Figures
Lubbock is Texas' 11th largest city. The metroplex is approximately 135 square miles, with a county-wide population of over 314,000.
While the area's economy grows at an estimated annual rate of 7%, it remains a strong community with a small-town feel. Lubbock consistently ranks for excellent work-life balance.
Living in Lubbock can feel vastly different depending on where you choose to buy a home. Near the city center and TTU's campus, a slight hipster vibe prevails. To the south and west, an abundance of new construction homes brings fresh energy. Prospective residents will find many great options for neighborhoods to live in Lubbock.
Depending on location, homes for sale in Lubbock can start at around in the high $100s and span upwards into the multi-million range for the most desirable luxury homes, as well as listings for particularly large lots. Vacant land is readily available around Lubbock, with listings of 10+ acres (sometimes even 100+ acres!) appearing on the market frequently. This opens up plenty of opportunities for buyers looking to build.
On average, there are about 151,000 positions in both the private and public sectors. The average salary in Lubbock typically ranges from $44,000 to $56,000, and the median household income is around $56,500.
Continuing area job growth places Lubbock above the national average, increasing at 2.4% year over year. With an unemployment rate just barely over 3% and a 10-year job growth projection surpassing 39%, Lubbock is on the move.
The cost of living in Lubbock is roughly 10% more affordable than the national average. Housing is an especially large factor in Lubbock's affordability.
Utilities are also about 10% more affordable than elsewhere in the nation, and the average rent is about $1,100. Not up for cooking? Dinner for two at one of Lubbock's best restaurants, such as the Funky Door Bistro and Wine Room, ranges between $35 and $100.
Lubbock Industries
Lubbock is home to several key industries. The two main sectors driving Lubbock's economy are education and health care.
Education in Lubbock
Texas Tech University (TTU) is the crown jewel of education in Lubbock and a key contributor to the city's economy. The TTU System educates more than 60,000 students, more than three-quarters of whom go to school in Lubbock at the main campus or Texas Tech University Health Sciences Center. Lubbock Christian University and Franklin University are the area's two private universities.
Another part of the educational complex is the extensive primary and secondary education system. The Lubbock Independent School District serves an estimated 26,400 students and 3,600 employees. Lubbock County has a total of 90 schools: 80 public and two private.
Health Care in Lubbock
The health care sector in Lubbock continues to grow, now employing over 17,500 medical professionals and administrators.
Specialty services such as cancer treatment or cardiovascular research are crucial to Lubbock's success. The city is also home to the Timothy J. Harnar Burn Center, one of only a handful in the state.
Health care partnerships anchor economic growth. The second-largest medical network, University Medical Center Health System (UMC), employs over 4,500 residents. As the teaching hospital for TTUHSC, UMC hospital trains 400 physicians and nurses each year. The UMC system also partners with TTUHSC to provide care throughout West Texas and Eastern New Mexico.
Telecommunications in Lubbock
Telecommunication in Lubbock remains strong. Support for telephone, cellular and large capacity call-centers provide entry-level and C-suite positions.
Lubbock's energy sector continues to evolve. While oil production remains a prominent component, interest in wind-based energy production is growing due to the city's location in the Texas plains.
Hospitality and professional services also support the economy. Management and professional occupations make up almost 30% of the available positions across all professions, while sales and office occupations comprise an estimated 27%.
Top Industries in Lubbock
Educational Services
Retail Trade
Health care & Social Assistance
Accommodation & Food Services
Construction
Professional, Scientific, & Technical Services
Manufacturing
Lubbock: A Small Town With a Big-City Economy
Lubbock checks all the boxes when it comes to quality of life. Its manageable traffic and short driving commutes complement the comprehensive public transit system that provides residents easy access to the city.
While the city does offer ample educational opportunities and a wide variety of career positions, Lubbock is not all work; residents also enjoy a broad range of things to do for fun in Lubbock.
Hub City is vibrant with trendy restaurants, an intimate arts community, and numerous museums, including the Natural History Museum at Texas Tech University and the FiberMax Center for Discovery. People moving to Lubbock will be proud to call this city home.
Ready to discover your next home in Lubbock? Call The RealFX Group at (512) 956-7390 to get in contact with an experienced local real estate agent today and let us help you find your dream home in Lubbock, TX.