7 Best Affordable Places to Live in Houston: Budget-Friendly Houston Neighborhoods
Posted by Texas Real Estate Source on Tuesday, April 11, 2023 at 3:55:11 PM
By Texas Real Estate Source / April 11, 2023
Comment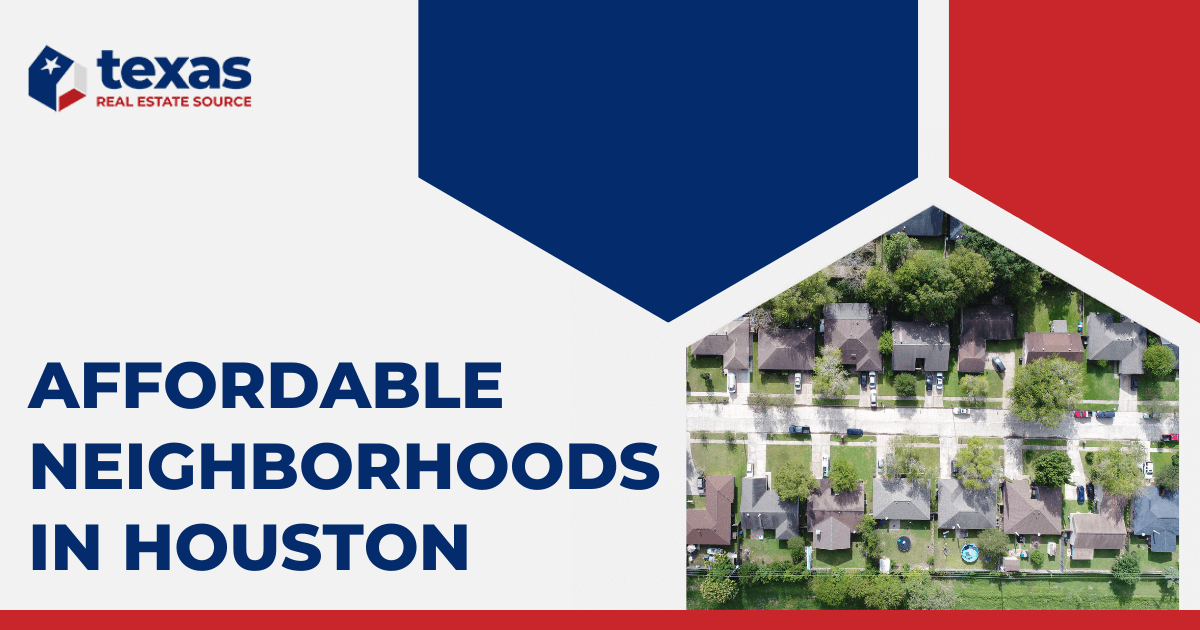 The city of Houston is both massive and vibrant, with a variety of neighborhoods that cater to different lifestyles and budgets. From trendy and up-and-coming areas to quieter established communities, there's something for everyone. However, finding the perfect neighborhood can be overwhelming, especially if you're new to the city and browsing on a budget.
So, what are the best affordable neighborhoods in Houston? You'll be surprised at how far your dollar can go. Whether you're looking for historic charm or urban bustle, these affordable Houston neighborhoods can let you experience the best of living in Houston without breaking the bank.
Downtown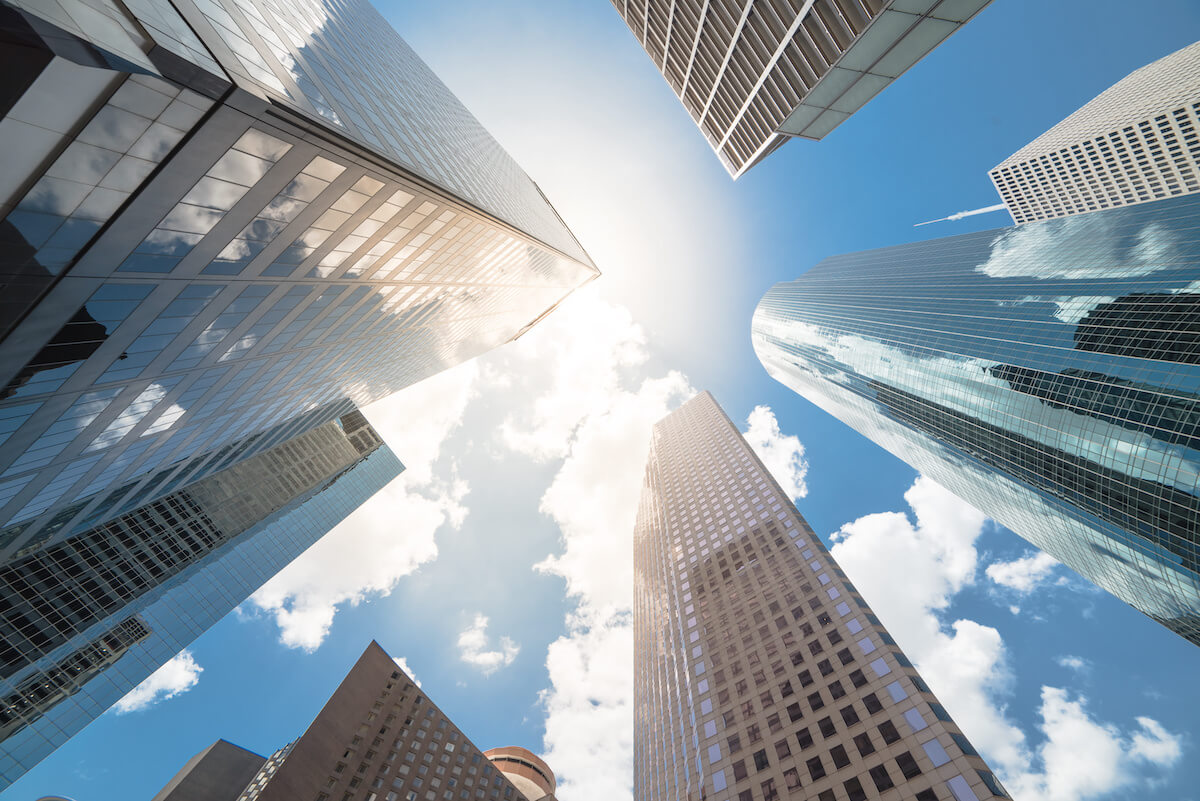 Located within an area roughly defined by the Gulf Freeway (I-45), the Eastex Freeway (I-69), and Interstate 10, Downtown is considered among the best affordable places to live in Houston, especially for homebuyers working in and around the Central Business District. An exceptionally pedestrian-friendly section of the city, those living in Downtown Houston are within easy walking distance of a wealth of dining, shopping, and entertainment options. The area is also home to various housing options, including lofts, condominiums, and townhome properties, ranging from sleek modern glass to beautiful historic architecture.
Many Downtown Houston homeowners enjoy conveniences like rooftop swimming pools, private elevators, fitness facilities, concierge services, and other features of a true lock-and-leave lifestyle. Properties vary in size from less than 1,000 to more than 2,000 square feet, with prices for one- and two-bedroom condos typically starting in the low $200s.
Houston's professional sports venues are among the star attractions in the city's center. Downtown residents typically have a quick walk to Minute Maid Park, home of the MLB world-champion Houston Astros. The Toyota Center is also nearby, serving the city as a premier event venue and the NBA Houston Rockets' home court.
Downtown Amenities
Houston Astros' Minute Maid Park
Toyota Center Sports Arena
Discovery Green Urban Park
Sesquicentennial Park
Sam Houston Park
Market Square Park
Downtown Aquarium
Jones Hall for Performing Arts
Hobby Center for Performing Arts
EaDo
Across the Eastex Freeway from George R. Brown and Minute Maid Park is Houston's East Downtown neighborhood, known locally as "EaDo" for short. Formerly an industrial area of the city, today's revitalized EaDo is home to an exciting selection of restaurants, brew pubs, food trucks, and live music venues. Interested buyers will find this up-and-coming Houston neighborhood in the triangle formed by the I-45, I-69, and the railroad tracks running from Navigation down to Cullen Boulevard.
Among the most affordable neighborhoods in Houston, the EaDo area features a variety of property types priced from the $200s. There's a mix of older condominiums and restored single-family homes first built in the 1920s and 30s, as well as plenty of newer condos, townhomes, and traditional houses available throughout the area.
Residents of this pedestrian-friendly section of the city enjoy a short walk to many area attractions and activities. A favorite EaDo destination is Houston's Truck Yard, home to a funky collection of food trucks, dog-friendly bars, live music, and karaoke joints, as well as an amusement park complete with its own Ferris wheel. Elsewhere in this part of town are a variety of equally eclectic things to see and do, including a vibrant street art scene.
EaDo Amenities
The Houston Truck Yard
MLS Houston Dynamo's Shell Energy Stadium
Warehouse Live Concert Venue
Houston Graffiti Park
Hawthorne Park
EaDog Park
Oak Forest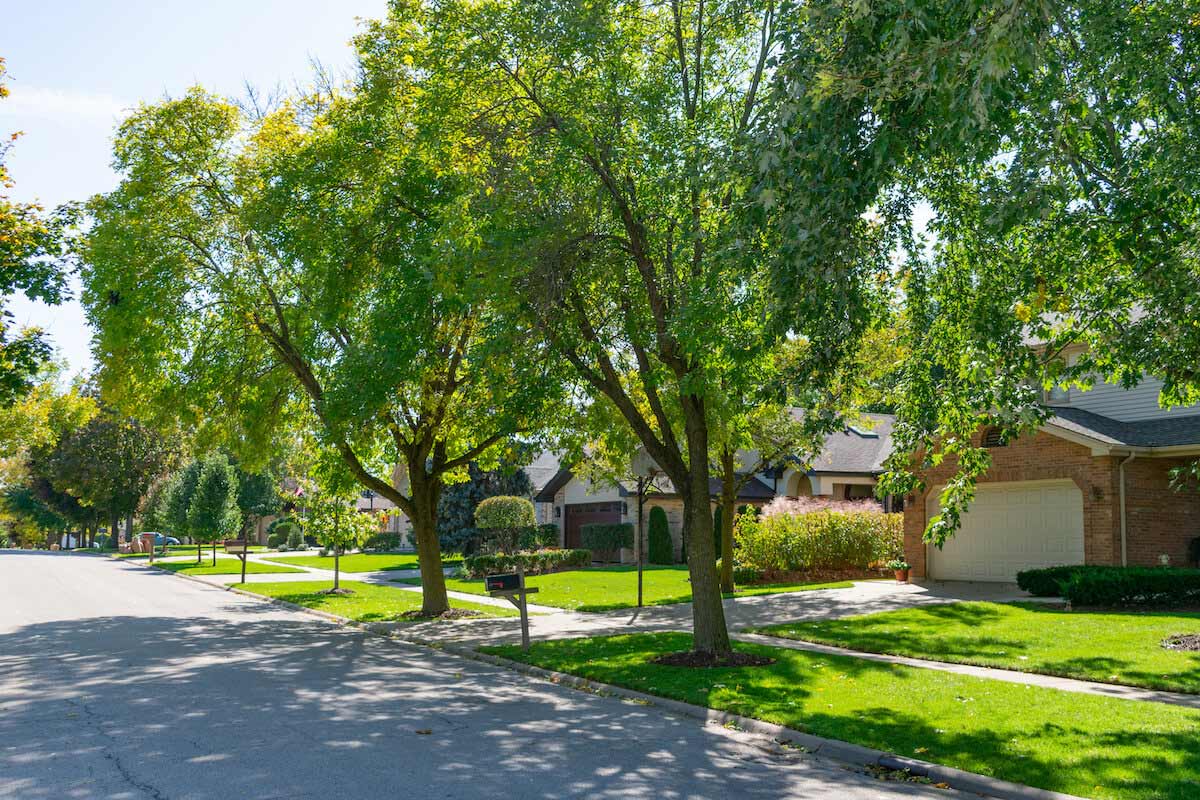 Just outside the northwest corner of Loop 610 is Houston's Oak Forest community, stretching from North Shepherd to Highway 290. This area features several distinct residential sections on both sides of White Oak Bayou, offering a mix of vintage properties and new construction homes in a wide range of architectural styles.
Among the most affordable places to live in Houston, Oak Forest offers prospective home buyers plenty of real estate options. Many of the older traditional-style single-family homes here feature cozy floorplans priced from the $200s, while the area's more modern construction showcases contemporary designs and larger layouts, with listings from the $400s. Oak Forest is also home to a selection of townhomes and condos, generally starting from the $100s and $200s.
A favorite community attraction is T.C. Jester Park, running parallel to White Oak Bayou. Locals enjoy an eight-lane lap pool, various playgrounds and sports fields, and a fenced off-leash dog park. T.C. Jester Park also features one of the city's most popular disc golf courses as well as hiking and biking along the paved 16.5-mile White Oak Bayou Greenway Trail.
Oak Forest Amenities
White Oak Bayou Greenway Trail
T.C. Jester Park and Disc Golf Course
Candlelight Park and Community Center
Wortham Island Nature Reserve
T.C. Jester Dog Park
Garden Oaks Triangle Park
Shepherd Park Community Garden
Spring Branch
Houston's Spring Branch community is a sprawling residential and commercial section of the city located between Interstate 10 and Highway 290. The neighborhood extends west from Loop 610 to beyond the Sam Houston Tollway, spanning the villages of Spring Branch East, Spring Branch Central, and Spring Branch West. Homeowners here have quick, convenient access to major employment centers, including Downtown's Central Business District, the Texas Medical Center, and the nearby Houston Energy Corridor.
Buyers interested in the Spring Branch area can explore a mix of townhouses, condo developments, and single-family homes. Residential construction here first started in the 1950s and continues today, resulting in a wide variety of architectural styles. Listings for condos and townhomes in Spring Branch typically start from the $100s, while single-family properties are generally priced from the $200s and $300s.
Outdoor recreation opportunities are abundant throughout Spring Branch. Nature lovers enjoy exploring neighboring Bear Creek Park and Addicks Reservoir, just west of the Sam Houston Toll Road. And located between the tollway and Spring Branch ISD's Westwood Elementary is the community's tree-lined Agnes Moffitt Park, a dog-friendly green space featuring a disc golf course, swimming and diving pools, several sports fields, and plenty of picnic and playground spots.
Spring Branch Amenities
Agnes Moffitt Park and Swimming Pool
Freed Park and Community Center
Baseball USA Sports Complex
Nob Hill Community Park
Moritz Pech Family Park
Henry Froehner Pocket Park
James W. Lee Park
Guthrie Fields Youth Sports
Maplewood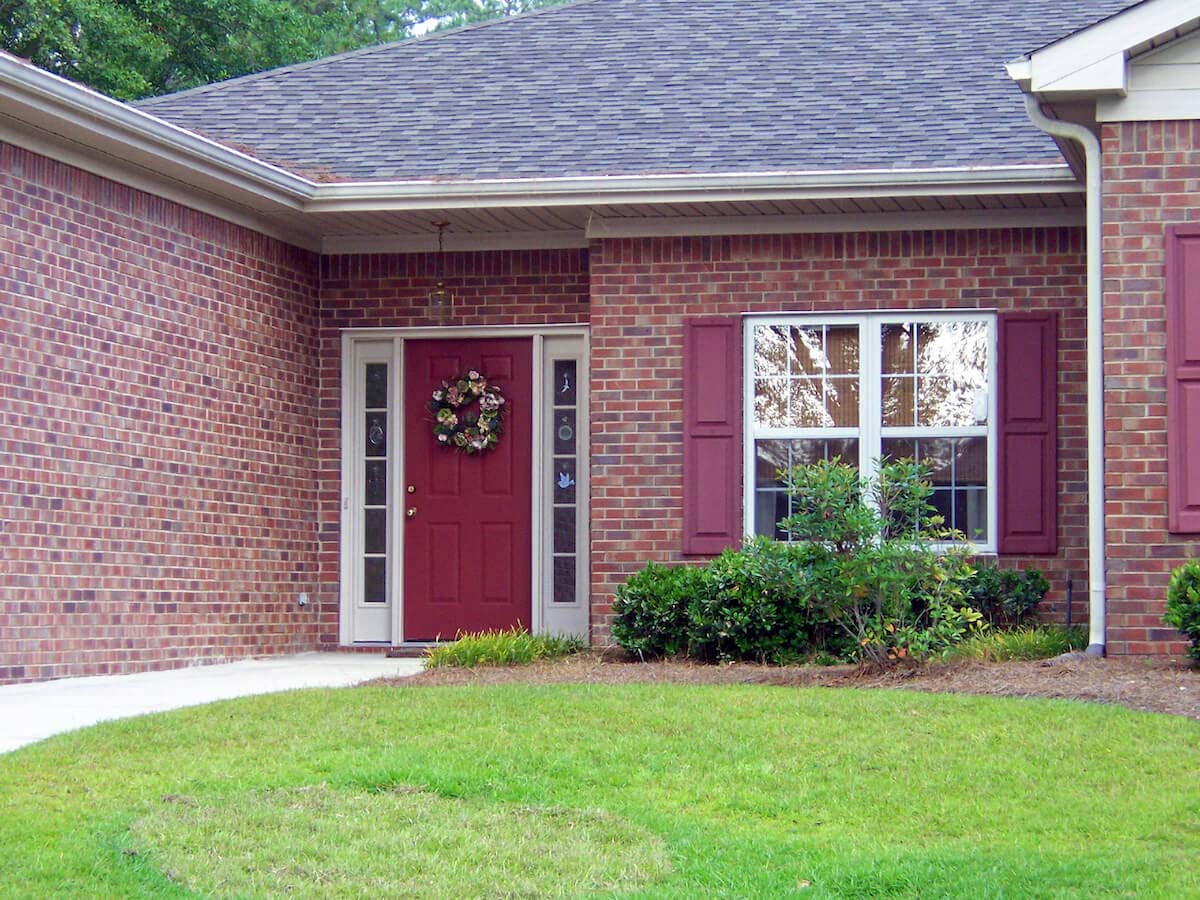 Another inexpensive Houston neighborhood is Maplewood, halfway between the Loop and Beltway 8 southwest of the city center. Positioned along Bray's Bayou and Braeswood Boulevard, with easy access to the Loop and nearby Southwest Freeway, the community offers convenient proximity to The Galleria, Texas Medical Center, and downtown-area employment centers and entertainment venues. Things to do in Sugar Land are also just minutes away from addresses in Maplewood.
The neighborhood comprises many traditional ranch-style single-family properties, with construction dating back to the late 50s and early 60s. Plenty of newer homes can also be found here, with more modern features and contemporary styling. Residential real estate in Maplewood usually lists from the $200s and $300s, with several of the area's more upscale properties priced to the $500s.
Maplewood boasts lots of trees and wide-open green space. Among the favorite neighborhood attractions here is Gail Reeves Park, located behind Herod Elementary School. The park provides a covered picnic pavilion, two tennis courts, basketball hoops, playgrounds, and several sports fields, all connected by paved walking trails winding throughout the area.
Maplewood Amenities
Houston ISD's Herod Elementary
Herod Community Garden
Gail Reeves Park
Playgrounds and Sports Fields
Tennis and Basketball Courts
Ron Meek Park Soccer Field
Maplewood Swimming Pool Complex
Willow Meadows
Southwest Houston's Willow Meadows neighborhood sits just outside Loop 610, between South Post Oak Road and Main Street. Only minutes from many of the area's hottest attractions, the combined communities of Willow Meadows and Willowbend provide locals convenient access to nearby Meyerland Plaza Shopping Center, the Houston Texans' home field at NRG Stadium, and the world-class healthcare facilities found at the Texas Medical Center.
Featuring many well-kept 50s and 60s-era single-family homes priced from the $200s and $300s, this part of the city remains among the best affordable places to live in Houston. Buyers interested in the area will find spacious homesites offering plenty of mature trees and room for fenced backyards and private amenities. Ready-to-build vacant lots can also be found in the region for prospective homeowners who want to start from scratch.
Residents of Willow Meadows and Willowbend enjoy an abundance of parks and green space. Next door to the Shearn Elementary School campus is Westwood Park, featuring tennis and basketball courts, playgrounds and sports fields, and plenty of paved pathways for hikers and bikers to enjoy. A few blocks away, across from Red Elementary School, residents also have access to Willow Park, with more tennis courts, sports fields, playgrounds, and plenty of room to roam along the park's several tree-lined trails.
Willow Meadows Amenities
Willow Waterhole Greenway
Westwood Park and Playground
Prairie Lake Park
RISE Soccer Club Fields
WUSA Softball Complex
Southwest Football League Fields
The Emery/Weiner Private School
Helfman Field at Caress Stadium
Midtown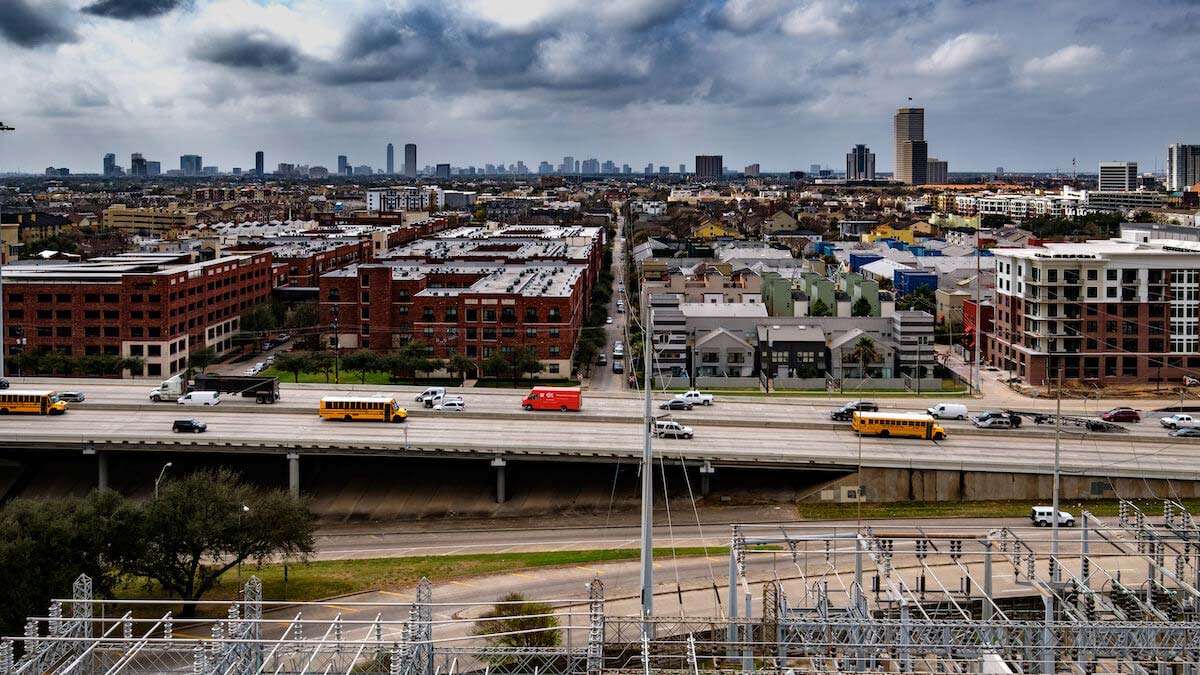 Midtown Houston is a hip and lively urban neighborhood south of Downtown. Bordered by the Gulf Freeway, Highway 288, Southwest Freeway, and Bagby Street, Midtown offers a cross-section of the city's most popular dining, nightlife, and entertainment options, in addition to some of the best places to live in Houston.
The area boasts a wide variety of affordable housing, with a mix of multi-story townhomes and condominium developments typically priced from the $100s. Single-family homes can also be found in and around Midtown, with floorplans typically measuring between 1,000 and 3,000 square feet and prices generally from the $300s. Buyers looking for a blank canvas can sometimes even find vacant residential lots ready for their new home plans.
Midtown's big attraction is its convenient proximity to the best things do in Houston. Not only is the neighborhood home to a cultural melting pot of dining options, many of the city's hippest new nightclubs, and an abundance of parks and public space, easy access to nearby thoroughfares makes for a relatively easy commute to destinations anywhere throughout the greater metropolitan area.
Midtown Amenities
Bagby Park and Playground
Corner Square Playground
Rise Rooftop Live Music Venue
Midtown Park and Playground
Baldwin Park and Public Art Space
Spark Park Sports Courts
Buffalo Soldiers National Museum
Midtown Arts and Theater Center
Ready to Find a Dream Home in Your Budget?
Each of these affordable Houston neighborhoods has its own unique characteristics and amenities that make it a great place to live. Downtown, EaDo, and Midtown are perfect for those who want to be in the heart of the city, while Oak Forest, Maplewood, Spring Branch, and Willow Meadows offer a mix of vintage and modern homes further out. No matter which neighborhood you choose, great homes in Houston are within your reach.