8 Most Affordable Suburbs of Dallas: Spend Less & Get More
Posted by Texas Real Estate Source on Monday, April 4, 2022 at 11:01 AM
By Texas Real Estate Source / April 4, 2022
Comment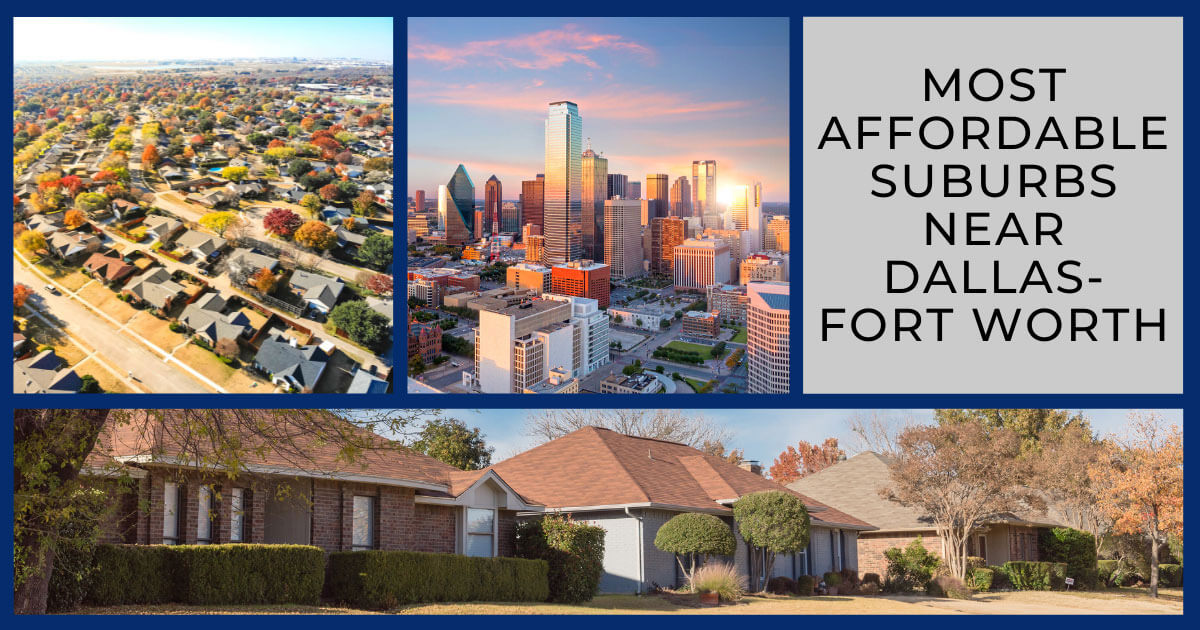 If you're moving to Dallas-Fort Worth, you may be looking for a more affordable option than living in the city of Dallas or the Fort Worth community. Many suburbs in the area offer excellent amenities, convenient commutes, and affordable housing options. Looking to get the best bang for your buck? Read on to explore some of the most affordable suburbs in Dallas-Fort Worth.
Irving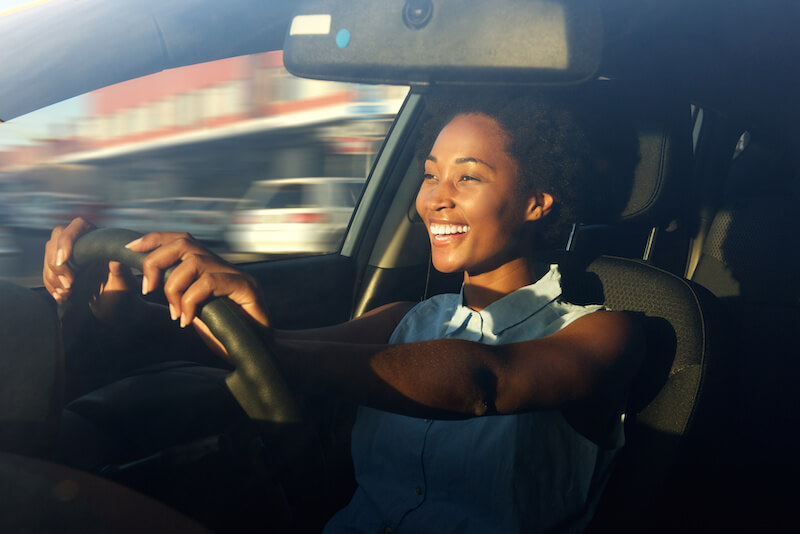 Irving boasts a broad range of real estate options. The most affordable homes for sale in Irving start in the mid-$100s. Meanwhile, luxury homes in Irving have price tags that rival even the most expensive DFW suburbs.
Irving is home to a few giants of the Dallas economy, including the headquarters of ExxonMobil. The Las Colinas community in Irving, in particular, is a renowned master-planned urban center home to iconic corporations, thriving entertainment venues, and arts and culture establishments galore. The Valley Ranch neighborhood is another popular master-planned community in Irving, featuring many picturesque parks and trails. About 240,000 people live in this Dallas County suburb.
Combined with its location directly bordering the west side of Dallas, the DFW International Airport located halfway within city limits, and having easy access to half a dozen significant highways, Irving is in high demand among commuters looking for an affordable suburb to call home.
Irving residents are spoiled for choice when it comes to ways to get around. The Trinity Railway Express runs to both Dallas and Fort Worth, making the downtown areas of both a simple matter for Irving residents to get to. Dallas' DART system runs through Irving, and Las Colinas has its own public transportation system to make getting around this popular attraction as easy as possible.
With a mix of high desirability and low home prices, Irving is a popular place for DFW residents to call home.
Irving Amenities
Las Colinas urban center
Ideal location for commuting
DFW International Airport
Cottonwood Valley Golf Course
University of Dallas
Garland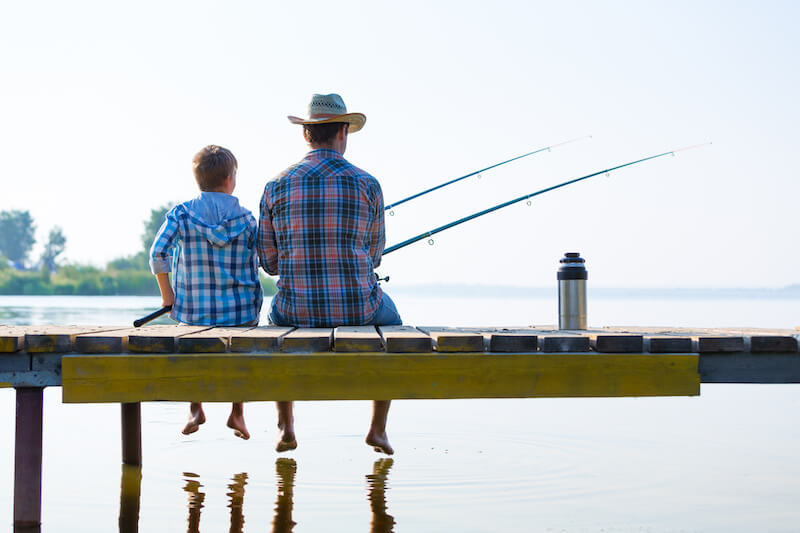 Looking for an affordable place to call home? Homes for sale in Garland start as low as $150,000. Even waterfront condos on the shores of Lake Ray Hubbard can be found as affordably as $160,000s.
With the affordability of home prices, it may come as a surprise that Garland, Texas, ranks 12th among the biggest cities in Texas by population, edging out Irving by a few hundred residents. Combined with the potential lakefront living and a commute of only 19 miles southwest to Downtown Dallas, the homes here are a steal.
Lake Ray Hubbard is one of the largest lakes in North Texas, spanning a whopping 22,000 acres. This recreational lake is a popular destination for sailing clubs, anglers, and water-skiers alike. Lakeside parks such as John Paul Jones Park and Windsurf Bay Park have amenities such as fishing piers, playgrounds, and barbecue areas, and Captain's Cove Marina offers boat rentals, slip rentals, and a boating club.
The Firewheel Town Center is one of the largest shopping centers in the suburb. This open-air shopping venue features brand-name department stores, local boutiques, an AMC movie theater, and more. On the other side of the open-air spectrum, Garland shares the Rowlett Creek - Dallas County Nature Preserve with the neighboring city of Rowlett, allowing residents to enjoy many creekside bike trails.
Garland Amenities
Lake Ray Hubbard
Garland Landmark Museum
Firewheel Town Center
Hawaiian Falls Garland
Farmers Branch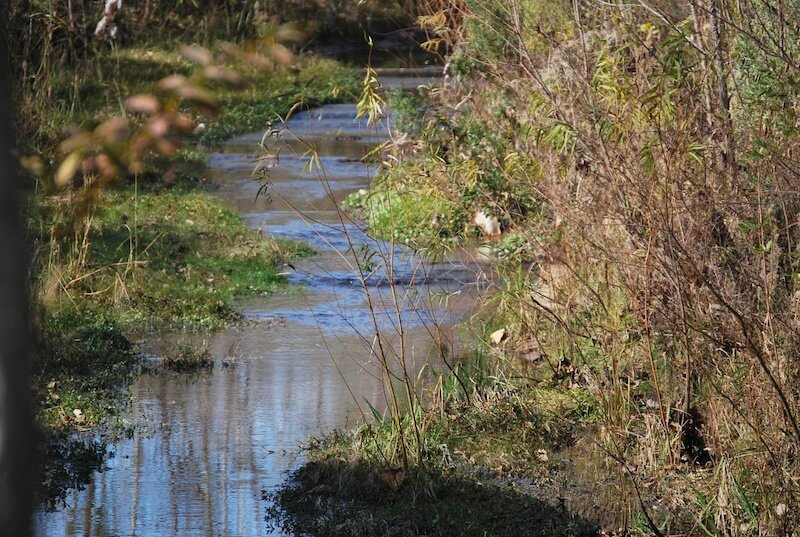 Forming part of the inner ring of Dallas suburbs, Farmers Branch borders northwest Dallas.
Affordable homes for sale in Farmers Branch can be found at prices starting in the mid-$200s. More expensive options include 4+ bedroom homes in Farmers Branch with thousands of square feet of living space and prices that range between $600,000 to $800,000, though some homes list for higher. Homes have been being built here since the 1800s, so there's plenty of historical architecture on offer, as well as more modern and updated homes.
Residents enjoy a quiet, small-town atmosphere while having access to over 2,600 companies within easy commuting distance, of which around 70 are corporate headquarters.
Farmers Branch has a long band of green space flowing through it along Rawhide Creek, giving rise to parks such as Oran Good Park, Rawhide Park, and Gussie Field Watterworth Park, which is home to the beautiful Rose Gardens of Farmers Branch. The parks collectively provide Farmers Ranch residents with playscapes, walking trails, lighted sports fields, and other attractions. Rawhide Creek also flows through the Brookhaven Country Club, often ranked among the best golf clubs in DFW and praised for its value and affordability.
Farmers Branch Amenities
The Rose Gardens of Farmers Branch
Brookhaven Country Club
Dallas College Brookhaven Campus
Children's Health StarCenter-Farmers Branch ice skating arena
Grand Prairie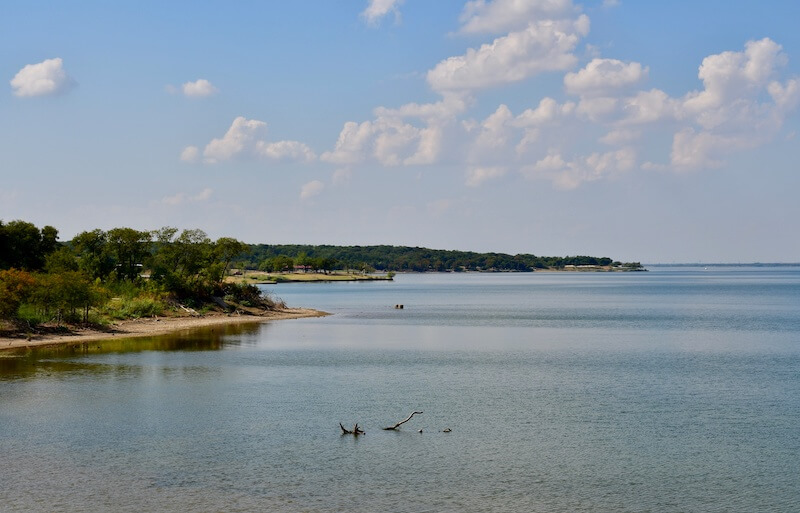 Home to around 190,000 residents, the suburb of Grand Prairie stretches from Irving to the north down to the city of Midlothian to the south along Texas State Highway 360. This sprawling suburb crosses the borders of three counties, including Dallas County, Tarrant County, and Ellis County.
Residents of Grand Prairie enjoy affordable living, as two- and three-bedroom homes for sale in Grand Prairie typically start as low as $160,000. On the high end of the scale, the market typically tapers off around the $900s. Many classically suburban homes with three or four bedrooms are available in the $200s and $300s, with the median price point for Grand Prairie homes hovering around $350,000.
Career opportunities are abundant in Grand Prairie, with one of its major features being the Great Southwest Industrial Park. This development sits on over 7,000 acres of land and is one of the largest industrial parks in North Texas. In addition, the major highways running through Grand Prairie enable residents to commute throughout the metroplex easily.
Grand Prairie homeowners don't lack recreational amenities, either. Multiple large parks surround Joe Pool Lake, a 7,740-acre lake in the city's southern half upon which visitors can jet ski, fish, and more. In the northern half, Lone Star Park and the Texas Trust CU Theatre venues provide concerts, horse racing, live theatre, and other productions.
Grand Prairie Amenities
Joe Pool Lake
Epic Waters Indoor Waterpark
Grand Prairie Premium Outlets
Texas Trust CU Theatre
Lone Star Park
Great Southwest Industrial Park
Cedar Hill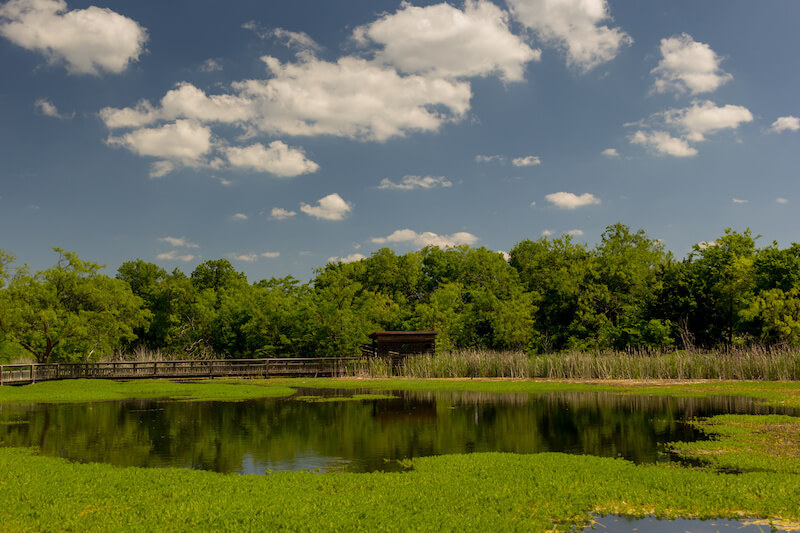 Just across the lake from Grand Prairie, Cedar Hill is much smaller, with a population of about 50,000. This suburb is known for its verdant rolling hills, recreational parks, and proximity to the great city life, with a straight shot of fewer than 20 miles to downtown Dallas via U.S. Route 67.
While Cedar Hill has been experiencing plenty of new construction and expansion, the median listing price is typically lower than $400,000. Cedar Hill homes for sale with 1,600+ square feet, three- and four-bedroom homes can usually be found for under $300,000. Many homes in the area are new construction homes, though plenty of options were built in the 70s and 80s.
Cedar Hill takes its name from its abundance of native red cedar trees. Residents can enjoy the native flora in the expansive Cedar Hill State Park, which preserves the Texas Hill Country in the metroplex. The park features miles of shoreline along Joe Pool Lake, with opportunities for lake recreation, many walking trails, and preservation areas for the beautiful native prairie ecosystem, complete with over 200 species of birds for birdwatchers to enjoy.
The most significant shopping area in Cedar Hill lies along US-67 from Belt Line Road to East Pheasant Run Road. This collection of shopping malls has everything from grocery stores and department stores to a movie theater and sushi bar.
Cedar Hill Amenities
Cedar Hill State Park
Cedar Hill Town Center
Joe Pool Lake
Valley Ridge Park
Mesquite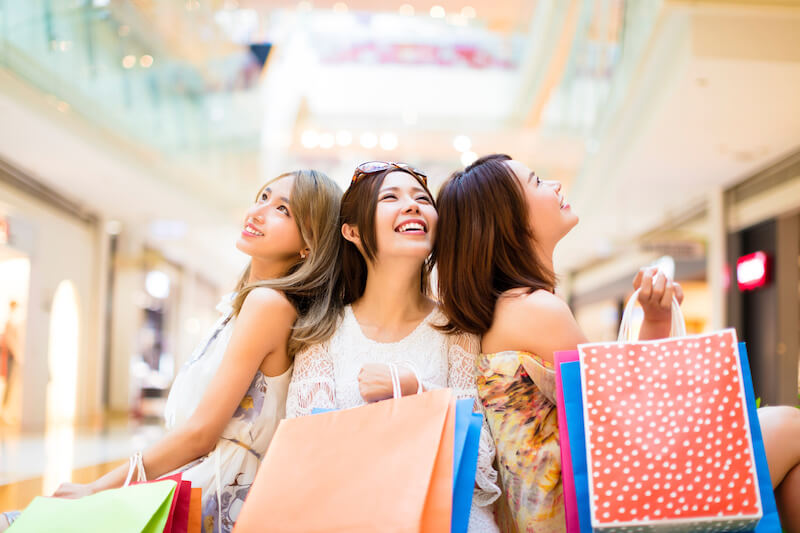 Mesquite, like Cedar Hill, is named for a type of tree, only this tree comes with delicious barbecue connotations. In fact, Mesquite BBQ is the oldest restaurant in the city, having been family-owned and -operated as a beloved local restaurant since 1959.
In contrast to its colossal sister city of Dallas, Mesquite has a far more rural atmosphere and ambiance, maintaining the feel of a small western town despite its population of over 140,000. The city's small-town personality extends to small home prices, as homebuyers can sometimes find three-bedroom homes for sale in Mesquite for under $200,000. Ranch-style homes are pretty popular, and many can be found in this area for under the median list price of about $290,000. Luxury buyers have options as well, though the housing market in Mesquite typically tapers off around $600,000.
Mesquite residents will likely shop in or near Town East Mall, an indoor mall with over 160 shops anchored by department stores, many large brands, and a large food court. If the mall doesn't meet a particular need, there are many stores nearby, including a wide variety of restaurants.
Close to Town East Mall is Celebration Station, an amusement park featuring an arcade, go-carts, bumper boats, laser tag, mini-golf, paintball, and other entertaining ways to spend a day.
Mesquite Amenities
Celebration Station amusement park
City Lake Park
Town East Mall
Mesquite Metro Airport
Euless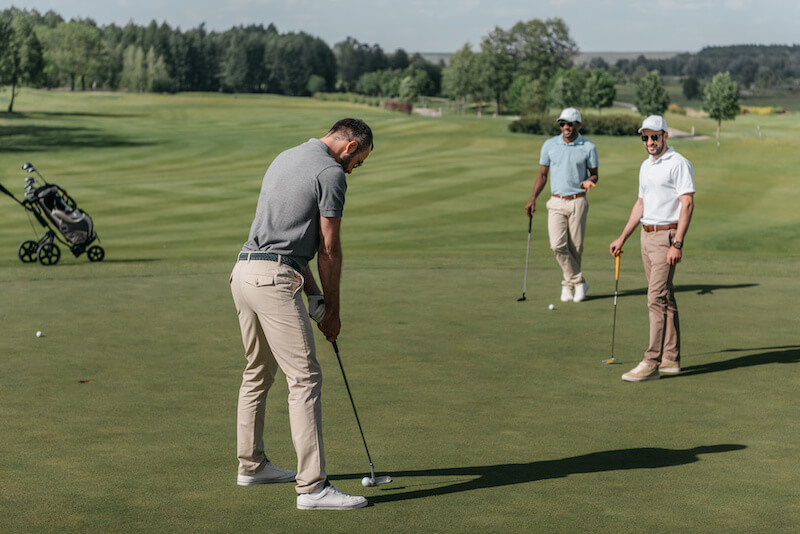 Euless, located just south of the DFW airport, is often thought of as a unit with its neighboring communities of Bedford and Hurst, as they share the Hurst-Euless-Bedford Independent School District. Of the three, Euless real estate can be considered the most affordable, with its median home price of around $310,000, edging out homes for sale in Hurst by a few thousand dollars. Bedford homes for sale are typically a bit more expensive, with a median listing price of around $360,000.
Below this median price, homebuyers looking for a deal can find many affordable homes between two and four bedrooms and styles for under $300,000. Homebuyers looking at a higher price point can find luxury homes in Euless ranging up to the mid-$800s with beautiful stone and brick facades, large lots, and high-end finishes.
Euless is home to several golf courses, including the Bear Creek Golf Club's two 18-hole courses, the Texas Star Golf Course, the Westdale Hills Golf Course, and the nearby Riverside Golf Club. Other active pursuits available to Euless residents include baseball, ice skating, and the trails in Bear Creek Park.
Euless Amenities
DFW International Airport
Bear Creek Golf Club
The Parks at Texas Star
Euless Family Life Aquatic Park
Children's Health StarCenter-Euless ice skating arena
Bear Creek Park
Arlington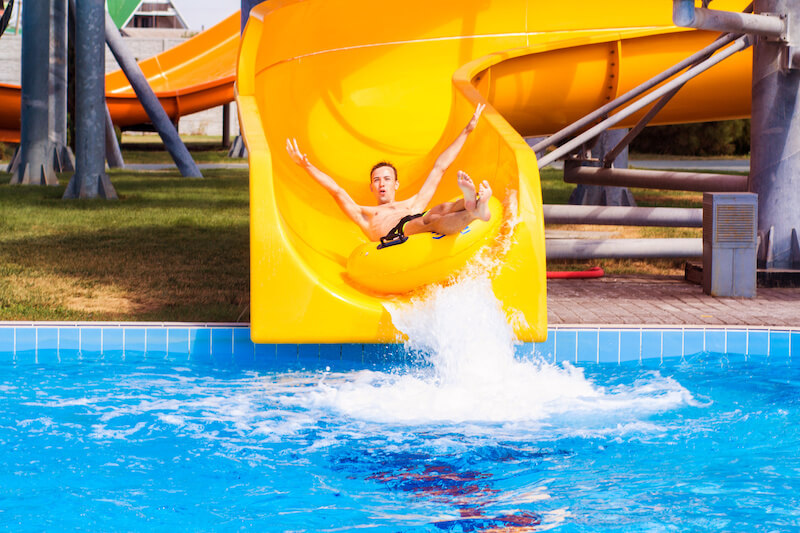 Home to almost 400,000 people, Arlington is one of the largest suburbs in the DFW Metroplex. It's also home to DFW's biggest attractions, from the Texas Rangers and Dallas Cowboys to Six Flags and the AMA.
Most homes for sale in Arlington can be found for below $350,000, and homes at that price point can be as large as five bedrooms and 2,000+ square feet of living space.
Condos in Arlington are more prevalent than in some other DFW suburbs, and one-bedroom Arlington condos can be found starting at around $100,000. Single-family homes typically start at around $180,000, with the most luxurious Arlington homes reaching prices of two to three million dollars, so there are options perfect for every buyer.
Check out the recent Redfin article we were featured in:
What Are Suburban Apartments? All About These Affordable Homes
Arlington is on the Fort Worth side of Highway 360, opposite Grand Prairie. Many of the suburb's most popular attractions are located along Tom Landry Freeway/Interstate 30, including Six Flags, the AT&T Stadium, Globe Life Field, Hurricane Harbor Arlington, the International Bowling Museum, and Texas Live!, an entertainment complex housing cowboy bars, sports watch parties, live concerts, and more.
Arlington has many places to enjoy the outdoors, including multiple golf courses and country clubs, Lake Arlington and Lake Viridian activities, and a plethora of parks.
Arlington Amenities
Arlington Museum of Art
AT&T Stadium
Globe Life Field
Texas Live!
Six Flags Over Texas
Get More House For Your Dollar In the Affordable DFW Suburbs
When homebuyers are looking for a suburb with beautiful homes, plenty of amenities, easy commutes, and a more affordable alternative to the cost of living in Dallas-Fort Worth, there are many desirable towns near Dallas to choose from where newcomers can have it all. Come explore what the DFW area has in store in its most affordable suburbs.