6 Most Affordable Neighborhoods in Sugar Land TX
Posted by Texas Real Estate Source on Tuesday, January 24, 2023 at 3:46:29 PM
By Texas Real Estate Source / January 24, 2023
Comment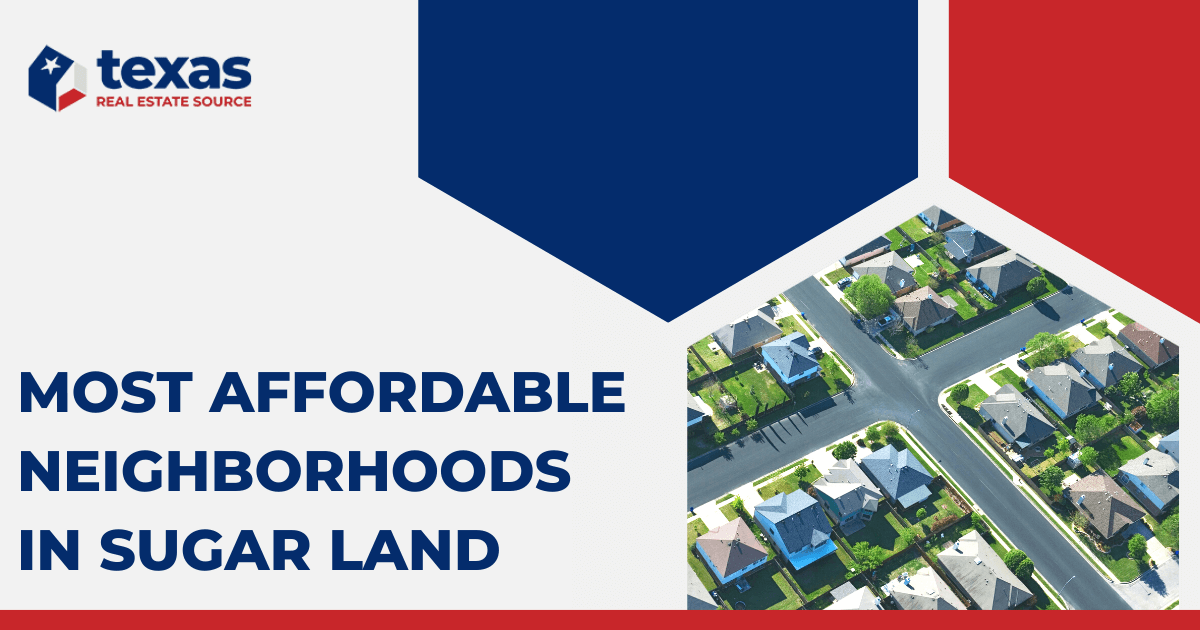 Among the wide variety of inviting suburbs throughout Texas, Sugar Land is a standout for several reasons. Located on the southwestern outskirts of Houston, homes in Sugar Land are a mere 20 miles from the heart of the biggest city in Texas, and the suburb offers some of the best master-planned communities near Houston. Sugar Land has plentiful local schools, expansive green spaces, and beautiful natural areas.
But where should you live in Sugar Land? The median home price for the city as a whole is slightly less than $500,000, but listing prices vary from neighborhood to neighborhood. Many different home types are available in all kinds of communities, from high-end luxury enclaves to these six more affordable neighborhoods in Sugar Land:
Riverpark
Riverpark is nestled on Sugar Land's southwest side. Many Riverpark homes are minutes away from Grand Parkway or I-59, making it easy to access other parts of Sugar Land as well as Downtown Houston directly from the neighborhood.
Riverpark is located right alongside the Brazos River and Brazos River Park, natural features of Sugar Land that draw residents to the community for their scenic appeal and opportunities for outdoor recreation. Though Riverpark is further from central Houston than other areas of Sugar Land, residents can still access the city with ease.
Most of Riverpark's more than 1,150 homes were built in the late 1990s and early 2000s. These homes are generally in a traditional style with two stories and between three and four bedrooms. While most homes in Riverpark are around 3,000 square feet, the lots they reside on tend to be 8,500 square feet or more.
If you manage to snag an open lot on Riverpark's aesthetically pleasing properties, you'll enjoy the benefit of creating a perfectly customized home in the neighborhood. However, the wide variety of home layouts makes it easy to find a built home to suit your needs in Riverpark.
This is one of the most affordable neighborhoods in Sugar Land, with homes for sale in Riverpark generally listing in the $300s.
Riverpark Amenities
Community pool
Riverpark Splash Pad
Public pavilion
Community playground
Easy access to I-69
Restaurants and shopping areas
Sugar Mill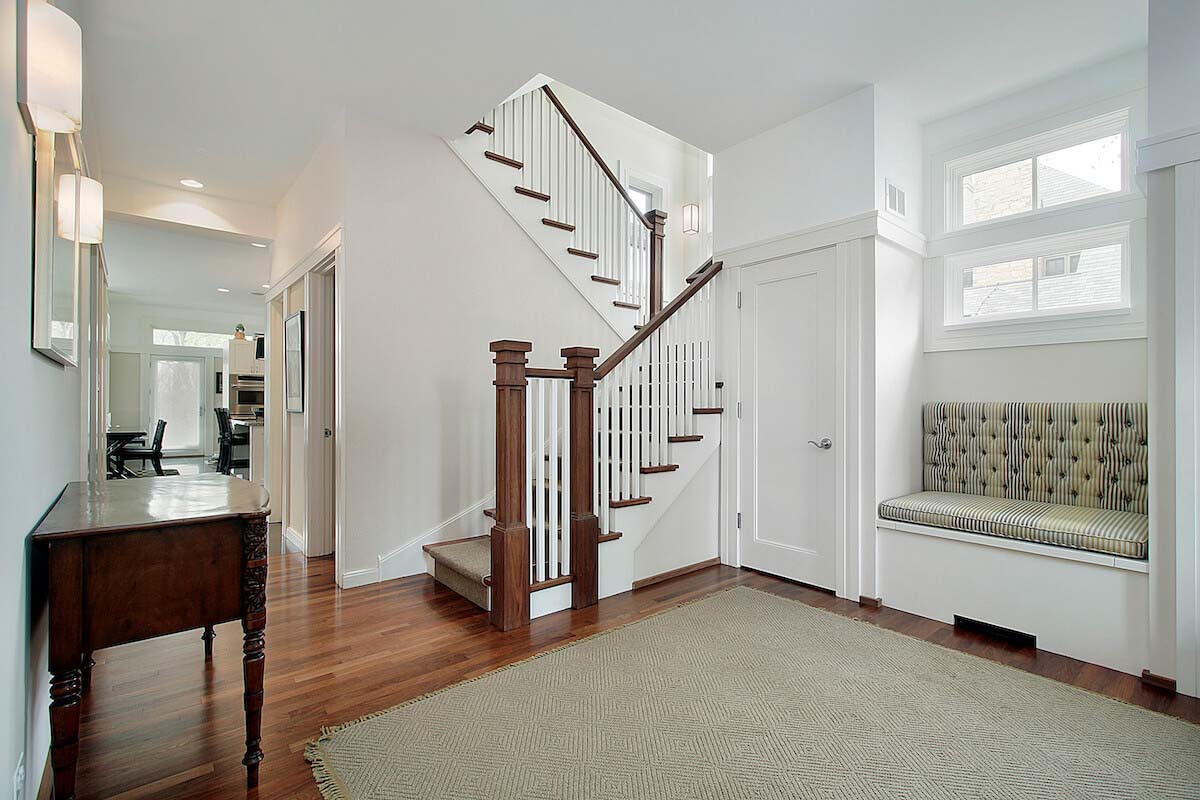 Sugar Mill homes can be found in the northern part of Sugar Land, and this community is particularly known for its many waterfront properties. Most of Sugar Mill's traditional-style homes were built between the late 1970s and early 1990s.
Residents of Sugar Mill enjoy a quiet, peaceful neighborhood, featuring scenic waterfront views and easy access to natural areas, all while maintaining easy access to Highway 90 and other major thoroughfares. Lots in Sugar Mill are generally over 9,000 square feet, while the homes are around 2,400 square feet. Two-story homes with three bedrooms and two bathrooms are common, with homes for sale in Sugar Mill generally starting at around $400,000.
It's easy to find everything you need and more within Sugar Mill, but Sugar Land's other communities are just minutes away as well.
Sugar Mill Amenities
Community pool
Public parks and green spaces
Hiking trails
Tennis courts
Public and private schools
Greatwood
Greatwood is one of Sugar Land's many golf course neighborhoods, with a wide variety of homes at different price points that overlook large green spaces. Because multiple small lakes are interspersed throughout the neighborhood, waterfront homes are common in Greatwood—it's easy to find a home with a scenic view from the front yard, backyard, or both.
There are more than 3,000 homes in the Greatwood neighborhood of Sugar Land, many in a traditional or Mediterranean style. Most Greatwood homes tend to be on the larger side, with the average home in the neighborhood having four bedrooms and three or four full baths. Home prices in Greatwood range significantly in price, with the most affordable usually being around the mid-$300s and the largest and most luxurious being closer to the high $600s.
Thanks to easy access to golf courses, bodies of water, and other scenic natural areas, Greatwood offers many opportunities to explore the area's natural beauty, engage in an active lifestyle, and enjoy leisure time surrounded by a pleasant landscape.
Greatwood Amenities
Community clubhouse
Tennis courts
Three public pools
Walking and jogging trails
Easy access to I-69
Sugar Creek
Sugar Creek is the first Sugar Land neighborhood that you come across as you enter from Downtown Houston by way of I-69. Sugar Creek is also the closest Sugar Land neighborhood to Downtown Houston, which can be reached from the community in under 30 minutes, depending on traffic.
The majority of Sugar Creek's homes are colonial or traditional in style and were built sometime between the early 1970s and early 1980s. Single-family homes in Sugar Creek are usually two stories, with lot sizes of around 9,300 square feet and floor space of around 2,800 square feet.
You can find many home sizes and types within this singular neighborhood, and Sugar Creek homes tend to sell between the low $300s and the high $800s, depending on the location and home size.
In general, Sugar Creek's larger luxury homes for sale tend to be located near the Sugar Creek Country Club, particularly because those living on the golf course get to enjoy fantastic views.
Sugar Creek Amenities
Neighborhood pool
Easy access to I-69
Sugar Creek Country Club
Public parks and hiking trails
Restaurants and bakeries
Pharmacies, animal clinics, and other healthcare facilities
New Territory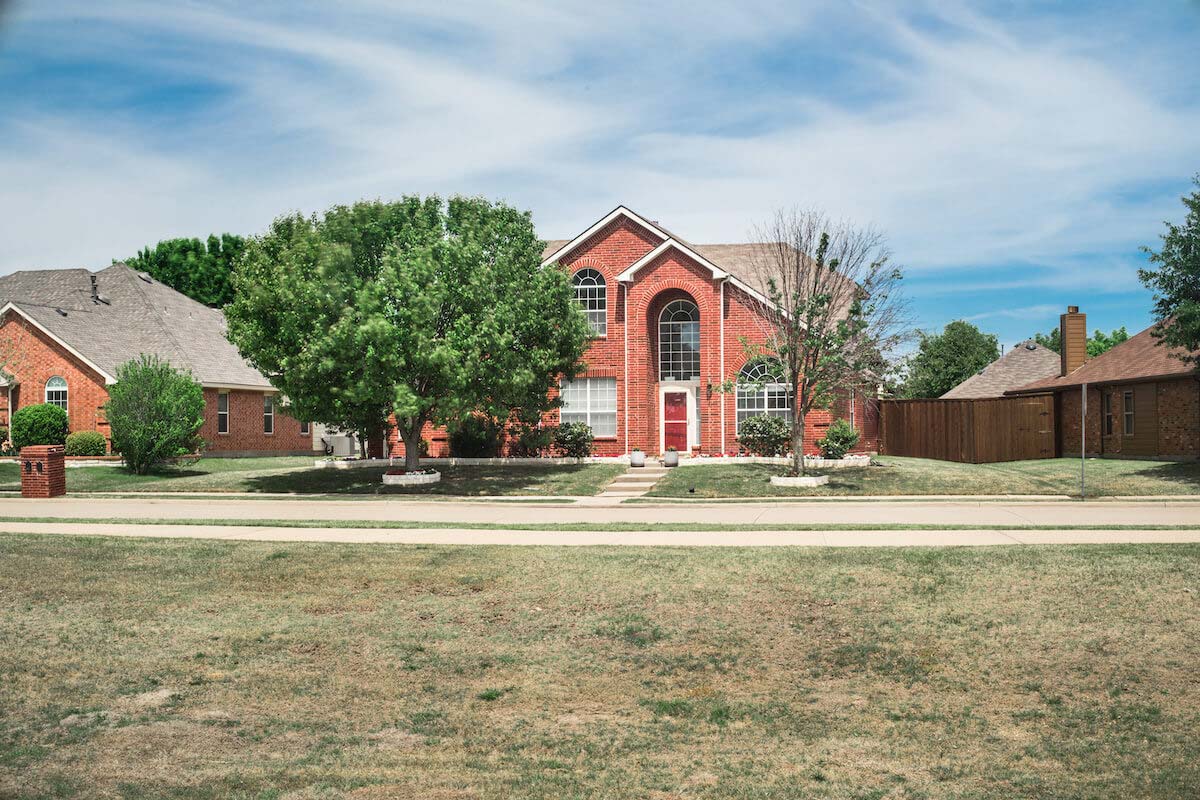 Sitting on the western edge of Sugar Land, New Territory is a community with a distinct sense of removal from busy city life. New Territory residents enjoy plentiful green spaces open to the public for outdoor activities like recreational sports, hiking, biking, picnicking, and more.
Bordered by the Brazos River to the south and U.S. Route 90 to the north, New Territory residents can access other parts of Sugar Land and Houston with ease or simply enjoy their homes on large, scenic lots. Because U.S. Route 90 and State Highway 99 cross within New Territory, residents have quick and easy access to multiple areas of Houston as well as Texas at large.
The large lot sizes and spacious homes are a big part of what attracts homebuyers to New Territory. However, there's still something for every budget; properties in the neighborhood sell within the wide range of around $300,000 to around $850,000. Prices depend heavily on location, lot size, distinctive home features, and other details. On the more affordable end of the spectrum, New Territory homes listing in the $300s are usually single-family homes with three or more bedrooms and lot sizes of more than 5,500 square feet.
New Territory Amenities
Elementary, middle, and high schools close by
Splash Pad water park
Restaurants
Banks
Medical facilities
First Colony
For those looking for an invigorating city feel in the suburbs, First Colony is the perfect balance between a quiet suburban community and a fun, exciting city.
First Colony is a master-planned neighborhood with several carefully constructed subdivisions. The residents' needs and wants are considered each step of the way to make it a truly perfect place to live.
Most First Colony homes were built between the mid-1970s and the late 1990s, and the majority are built in a traditional style, with a few colonials and Mediterranean-style homes included as well. Prices range significantly depending on a home's proximity to the neighborhood's business center, as well as lot size, architectural and landscaping features, and more.
Some homes for sale in First Colony are particularly affordable in the high $200s, making it one of the most affordable neighborhoods in Sugar Land. However, prices can rise as high as $1.8 million for the biggest luxury homes.
First Colony is considered to be the most walkable neighborhood in Sugar Land, as it offers plenty of businesses to visit within it as well as easy access to central Sugar Land. Additionally, Downtown Houston is only around 20 miles away from most First Colony homes.
First Colony Amenities
Walking paths and hiking trails
Well-kept public parks
Ten public pools
Shopping at First Colony Mall and Sugar Land Town Square
Movie theaters
Supermarkets
Find Your Dream Home on Your Budget in Sugar Land
Are you ready to live in Sugar Land? In this idyllic area, you'll discover a wide variety of desirable neighborhoods with more architectural style, lot size, and sale price options than you could imagine, making it an ideal location for a long-term lifestyle of relaxation. Take the time to explore Sugar Land today, and you're sure to find the perfect home to suit your needs right within your price range.