Luxury Austin Living: 8 Most Expensive Neighborhoods in Austin
Posted by Texas Real Estate Source on Wednesday, August 31, 2022 at 3:24 PM
By Texas Real Estate Source / August 31, 2022
Comment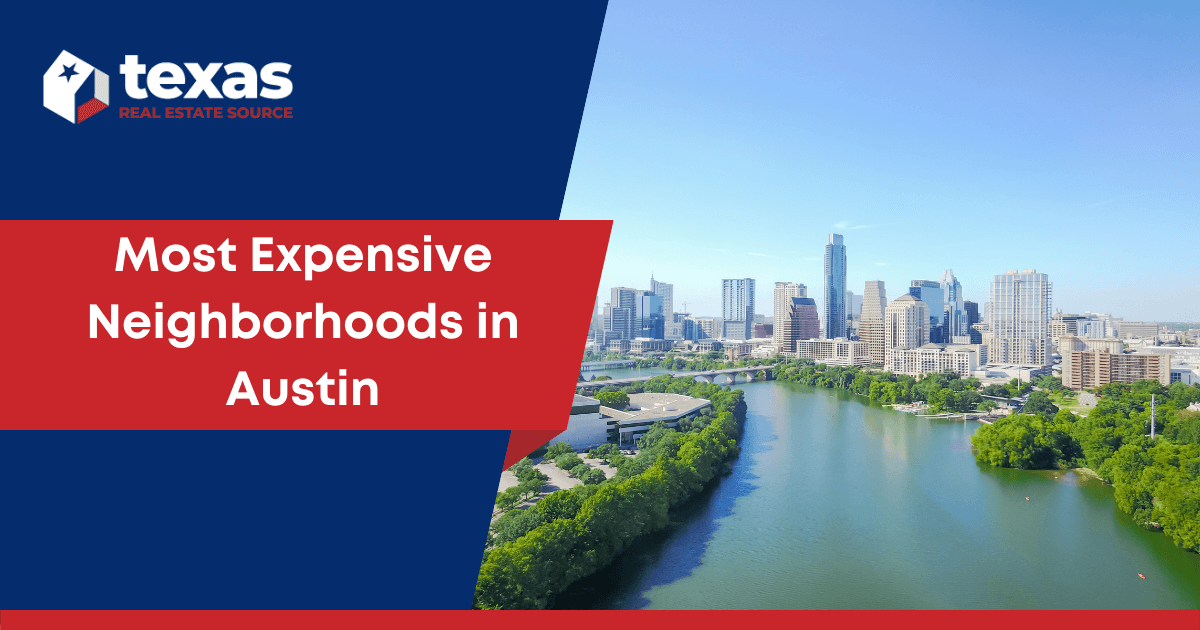 With an abundance of nightlife scenes, outdoor adventures, authentic Texan cuisine, and unique culture, it's no surprise the city of Austin has consistently ranked near the top of Best Places to Live in the U.S. lists. Where should you live once you get here, though? Getting to know some of the most expensive neighborhoods in Austin can help prospective homebuyers with some extra cash narrow down the perfect home location.
Barton Creek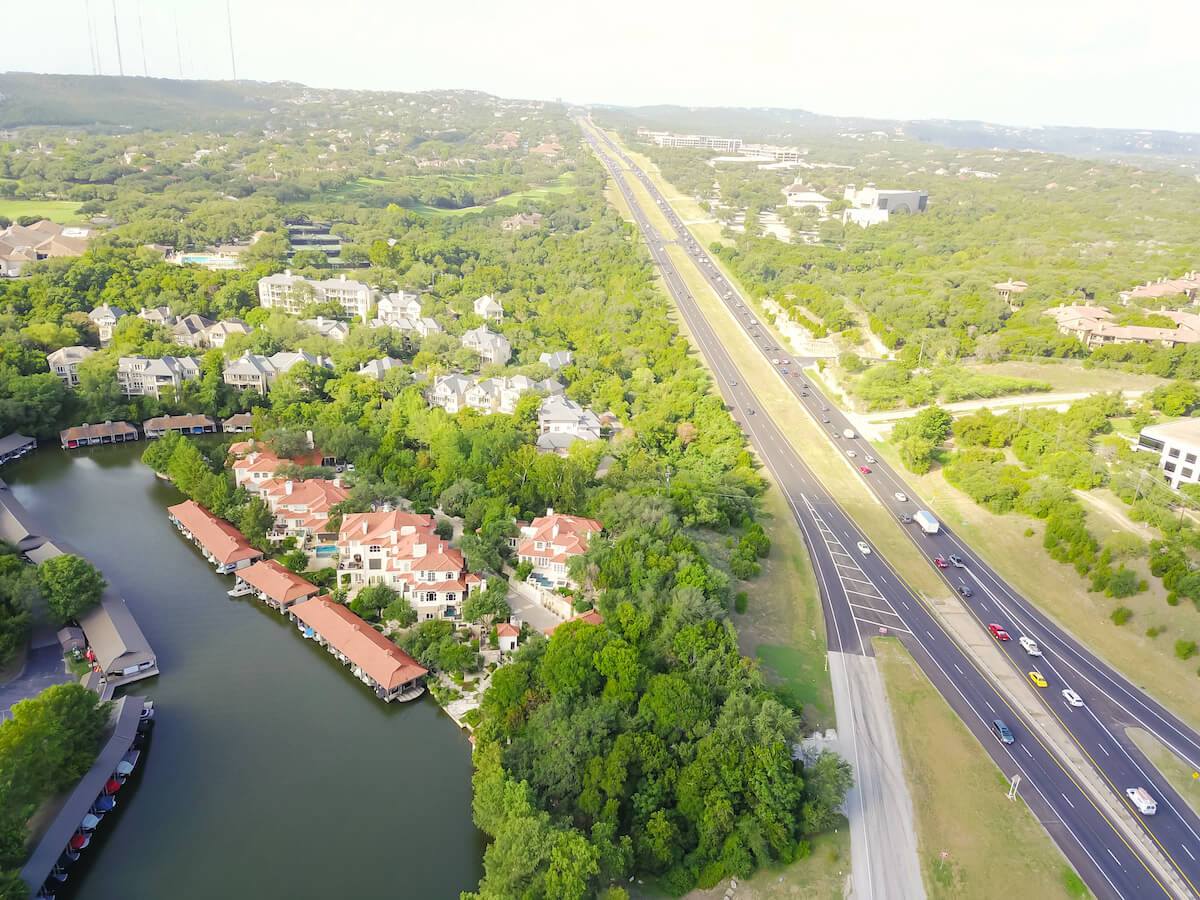 The Barton Creek neighborhood encapsulates Austin's unique culture while combining superb outdoor activities with suburban living. Known for wooded walking trails and waterways, the area was named after the natural creek that borders the neighborhood. However, while the neighborhood offers an atmosphere of privacy and lush greenery that feels a world away from the city, Barton Creek is only about 11 miles from downtown Austin, giving residents the ability to easily access downtown shopping and nightlife.
Barton Creek is one of the best neighborhoods on the Barton Creek Greenbelt, and it certainly doesn't lack outdoor space to enjoy. In addition to greenbelt access, the Barton Creek neighborhood borders the 4,000-plus-acre Barton Creek Habitat Preserve, a popular area for birdwatching and home to the golden-cheeked warbler, a species only present in central Texas.
Barton Creek is also home to the Barton Creek Country Club, a private golf club that not only has golf, tennis, a fitness center, a restaurant, and an outdoor pool complex, but also features its own resort and spa amenities.
Homes in Barton Creek are large, high-end, and surrounded by trees, giving each home a secluded luxury feel. Homebuyers can expect listing prices in the multi-million dollar range.
Barton Creek Amenities:
Barton Creek Country Club
Barton Creek Habitat Preserve
Barton Creek Fazio Canyons Golf Course
Omni Barton Creek Resort & Spa
Bryker Woods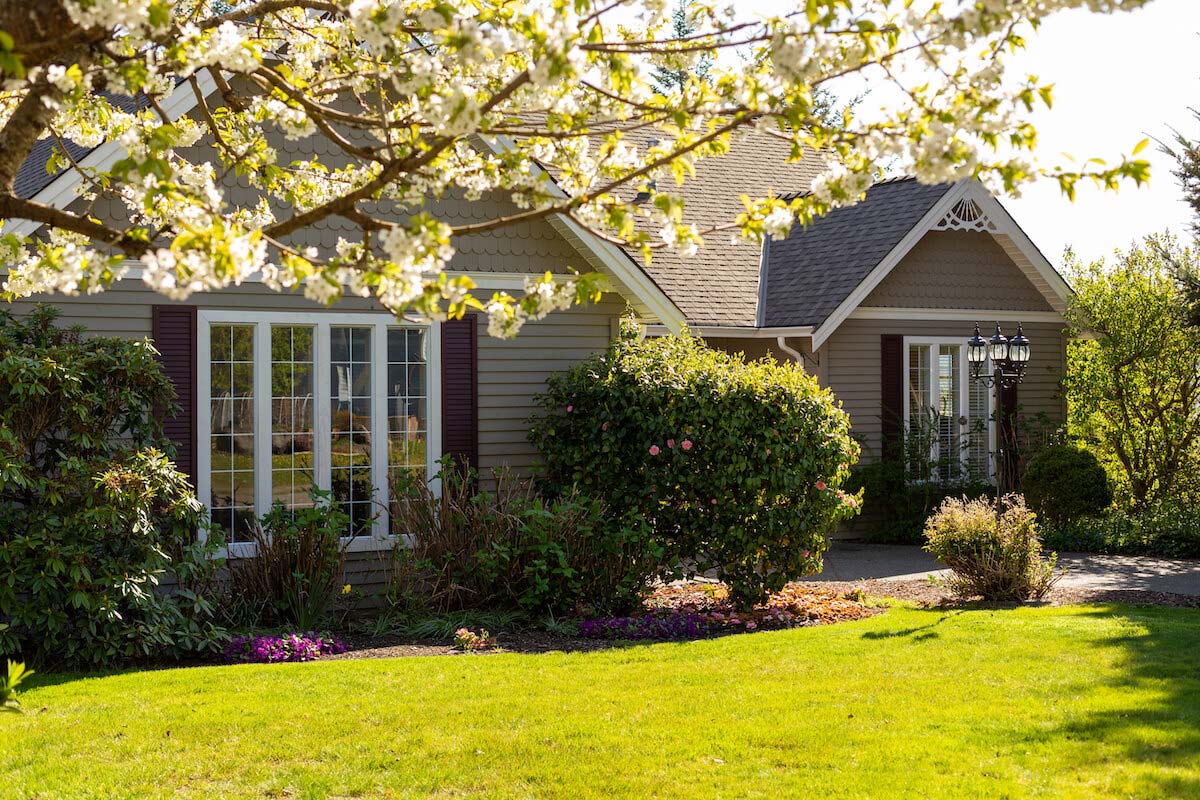 Pleasantly shaded by leaves, residents of the Bryker Woods neighborhood enjoy a walkable community in the Old West Austin Historic District. Bryker Woods is a standout in the area, featuring lovingly restored historic homes from the 30s and 40s as well as newer custom-built homes. Love cottages and bungalows? Bryker Woods offers the idyllic charm you're after, complete with manicured landscaping and a mature live oak tree canopy. Several of the trees in the neighborhood are old enough to be designated City of Austin Heritage Trees.
Bryker Woods offers plenty of services to residents, as well. Homes in Bryker Woods are mere minutes from multiple medical centers, and there's an elementary school within the community itself. Various boutiques that fit the neighborhood's character are concentrated in Kerbey Lane Village and Jefferson Square Shopping Center.
Be prepared to pay top dollar for a home in this historic district—home values in Bryker Woods often surpass $1 million and can reach as high as $3 million and more.
Bryker Woods Amenities:
Plenty of historic and natural charm carefully preserved by residents
Walkable boutique shopping centers
Seider Springs Greenbelt
Bryker Woods Elementary School
Pemberton Heights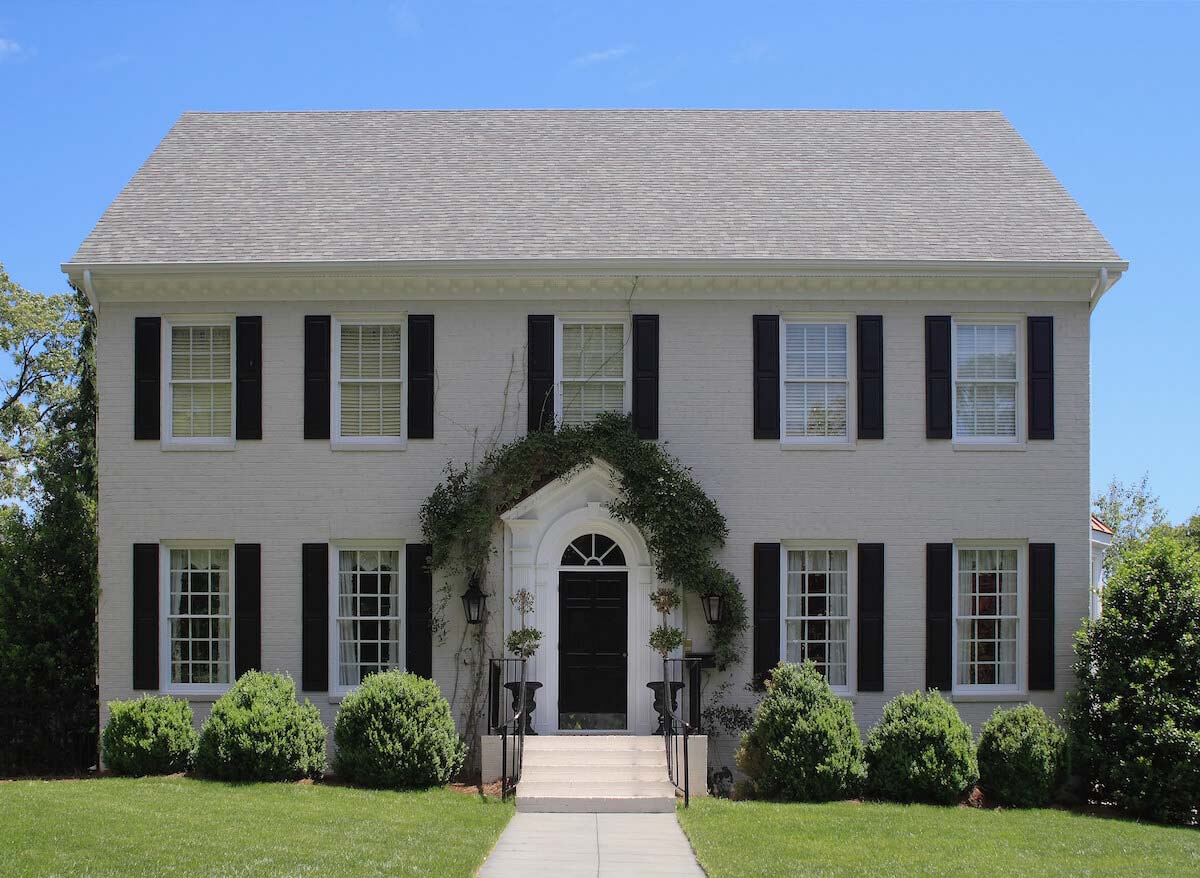 What says "expensive neighborhood" better than a neighborhood with an actual castle?
Pemberton Castle, also known as the Fisher-Gideon House, started life as a water tower and was converted to a small private castle in the 1920s. It's definitely not the only historic architecture around, as this neighborhood is also part of the Old West Austin Historic District. Homes for sale in Pemberton Heights generally command prices above $1 million and into the multi-million range.
In contrast to Pemberton Heights' dignified historic atmosphere, residents have easy access to the highly popular Guadalupe Street and its energetic nightlife. Located right next to UT Austin, Guadalupe Street offers plenty of unique restaurants. From Indian to Mexican and everything in between, residents can enjoy finding a variety of places to eat without venturing far.
Hole in the Wall is a historic nightclub that offers live music daily from 8 pm to close. The Ballroom at Spider House, Antone's Record Shop, and Cactus Café are just a small sampling of the Austin ambiance only available here.
On the calmer side, Hartford Triangle Park provides a shaded playground and walking trails for residents that surround beautiful historical homes. Austin's oldest trail, Shoal Creek, offers nearly 11 miles of pristine walking paths in the heart of downtown. The Shoal Creek Conservatory often invites residents to participate in ecological restoration projects and educational programs to promote a clean and inspiring trail.
Pemberton Heights Amenities:
Hartford Triangle Park
Shoal Creek Greenbelt
Pease District Park
Guadalupe Street
Zilker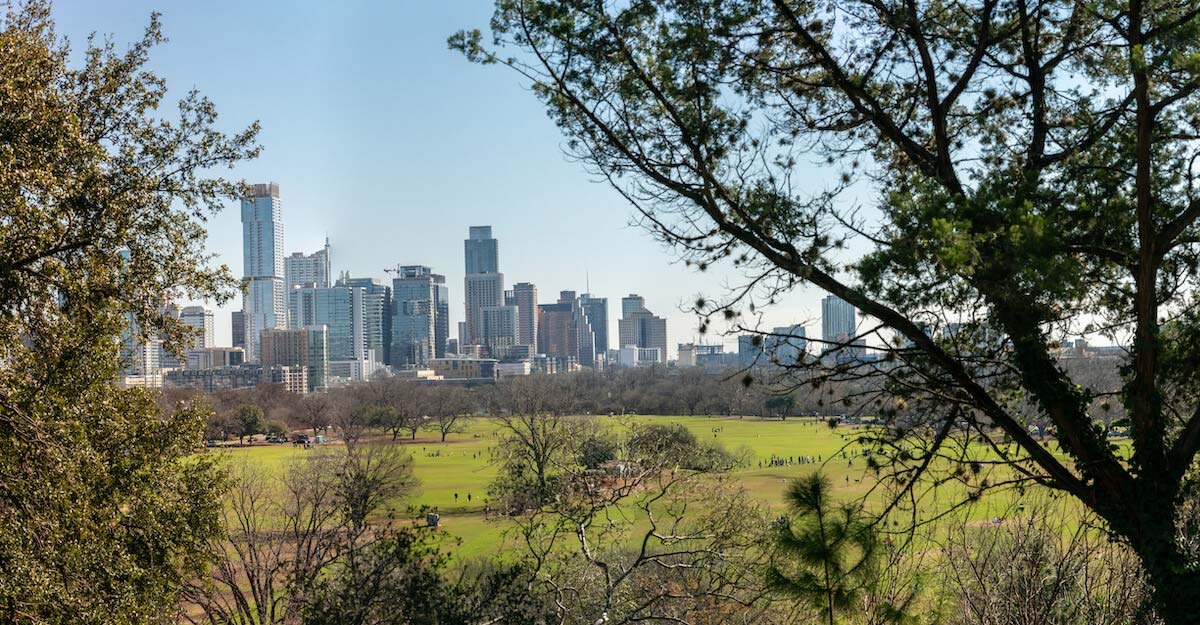 Located between Barton Hills and Bouldin Creek, the Zilker neighborhood is surrounded by serene nature trails and popular Austin attractions. From single-family homes to high-rise condos with water views, Zilker has appeal for every homebuyer. The increasingly popular Zilker community allows residents to enjoy an old-town charm mixed with funky Austin vibes.
The Ann and Roy Butler Hike and Bike Trail gives plenty of opportunities for scenic views as it follows Barton Creek and the Colorado River all the way down to Lady Bird Lake. Take a detour along Azie Morton Road to visit the Umlauf Sculpture Garden & Museum, a self-tour of bronze sculptures along manicured garden paths.
Head across the creek along Barton Springs Road to visit some of Austin's most famous attractions, Zilker Park and Zilker Botanical Garden. This massive green space offers plenty of space for park activities, and visitors can enjoy long walks through a variety of themed garden exhibits.
Zilker single-family homes for sale join the previous neighborhoods on the list in the million-plus luxury home values club, with some exceptional properties being known to list for over $4 million. Those looking for more affordable properties in this attractive neighborhood may have more luck with condo units, where 1 bed, 1 bath units can be found in the $500s and $600s.
Zilker Amenities:
Butler Pitch and Putt at Town Lake Metro Park
ZACH Theatre
Saxon Pub
Lamar Union Plaza shopping mall
Little Zilker Park
Bouldin Creek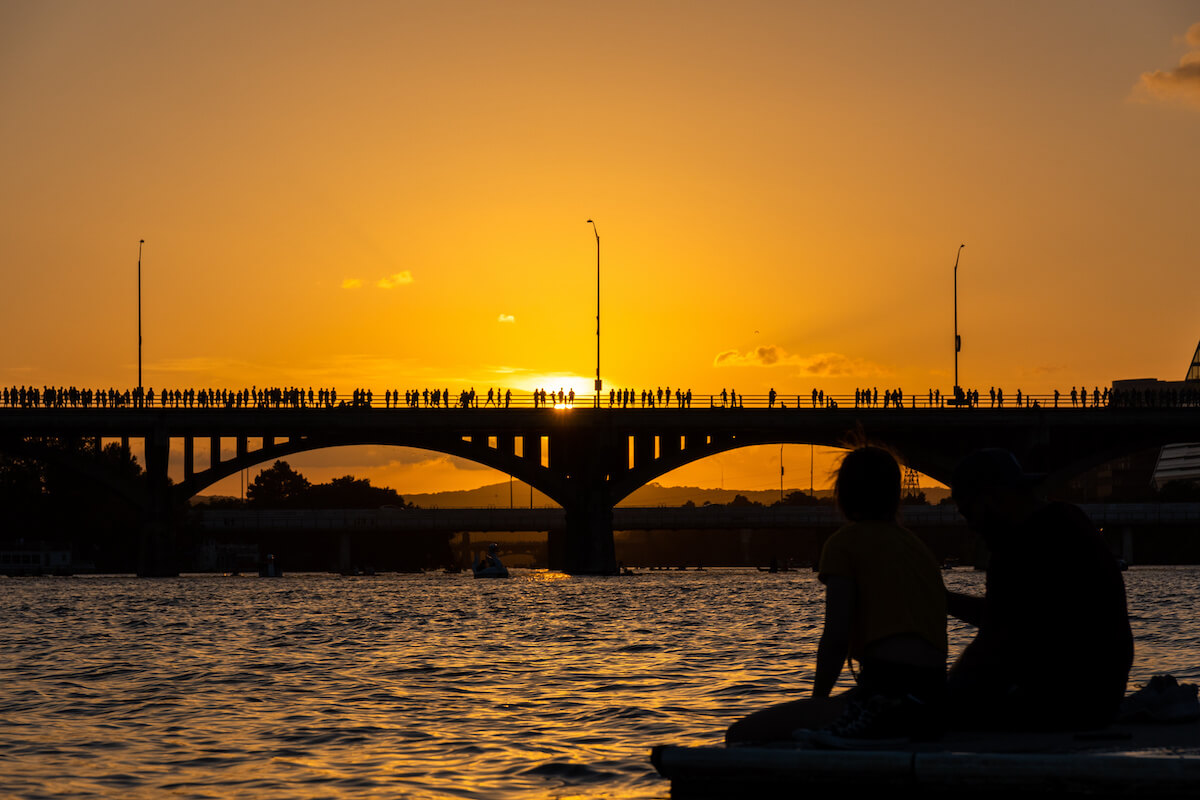 Within walking distance of central downtown Austin—right across the famous Congress Avenue Bridge, in fact—the Bouldin Creek community offers an eclectic range of architectural styles, from modern-style luxury homes to charming creekside bungalows. Adjacent to parks, rivers, and South Congress Avenue, one of Austin's most popular shopping and dining areas, residents can enjoy pedestrian-friendly access to the best of Austin's attractions.
Auditorium Shores at Town Lake is a hub of outdoor activities located right next to the Colorado River and has quite a few amenities for residents, including an off-leash dog park, walking trails, indoor and outdoor performing arts theaters, the Palmer Events Center, a playground, a splash pad, and a pitch-and-putt 9-hole golf course. It's also home to a number of iconic Austin landmarks like the bicentennial time capsule and a statue of music legend Stevie Ray Vaughan. Living near Lady Bird Lake offers Bouldin Creek residents ample opportunity to enjoy water activities like stand-up paddleboarding, tubing, and kayaking.
Bouldin Creek homes for sale have an excellent location in the heart of Austin and are valued accordingly. While the occasional condo in Bouldin Creek may list in the $300s or $400s, it's far more common to see homes that list for $1 million and above. Multi-million luxury homes aren't particularly unusual, either.
Bouldin Creek Amenities:
Congress Avenue Bridge
Auditorium Shores at Town Lake Metropolitan Park
South Congress Avenue shopping area
The Long Center for the Performing Arts
Dougherty Arts Center
Tarrytown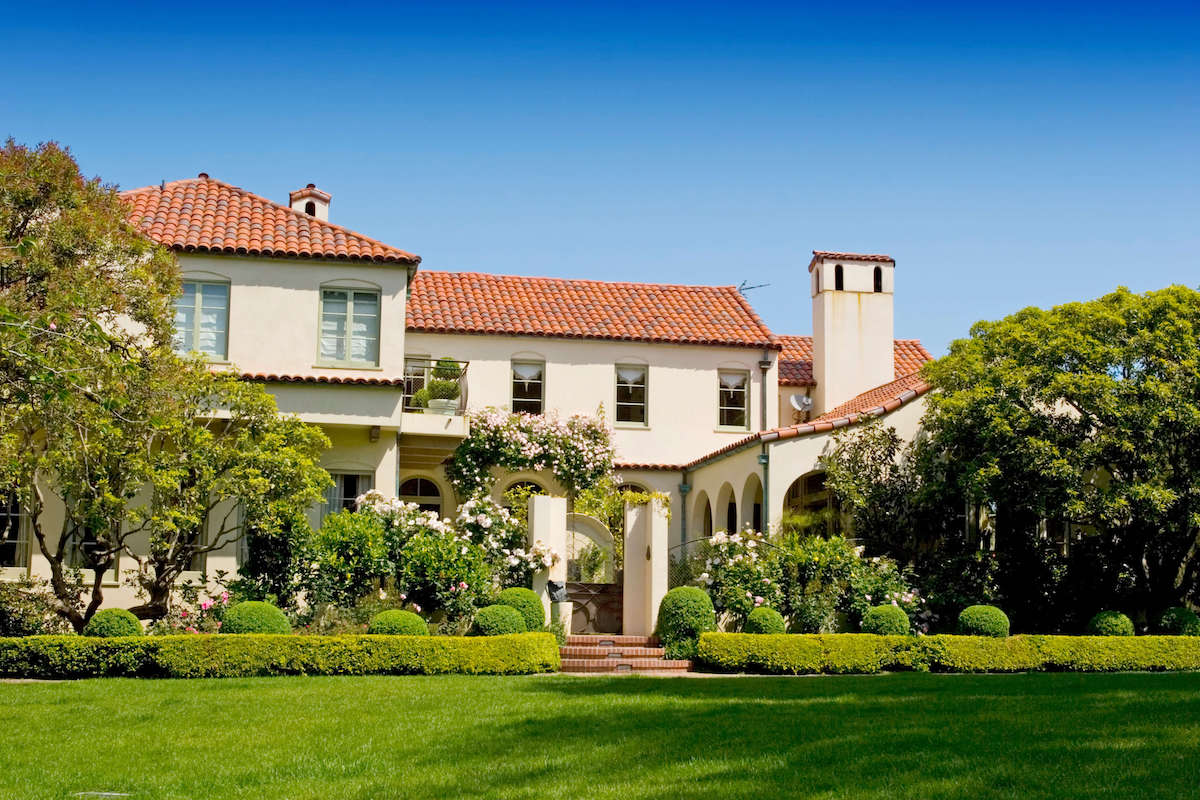 Named after a quaint town outside of New York City, Tarrytown is the perfect mixture of old-town style and scenic views. The streets are shaded by mature trees, some homes are right on the riverfront, and residents have access to golf, parks, multiple schools, a public library, and other amenities without ever leaving the neighborhood.
Tarrytown still fits right into the iconic Austin style, however, with a range of architectural styles. Tarrytown homes can be anything from traditional brick two-story houses to Mediterranean-style waterfront homes to contemporary-style new builds with stylish asymmetry.
Homes for sale in Tarrytown combine the appeal of established communities, downtown access, and beautiful architecture both traditional and new, so expect most listing prices to be over $1 million—and don't be surprised if you come across homes worth more than $3 and $4 million.
Tarrytown is next to Mayfield Park and Nature Preserve, a large sanctuary with free-roaming peacocks and lush tree-lined walking trails for residents to enjoy. The Reed Neighborhood Park is in the heart of Tarrytown and offers 6-acres of secluded trails and picnic spots.
Located directly across from the Mayfield Park and Nature Preserve, residents can explore the contemporary art museum Laguna Gloria. At the end of your self-guided tour, make sure to stop by and enjoy the museum's colorful eatery with patio seating amongst lakeside sculptures.
Lake Austin Boulevard is home to multiple dining experiences, such as Abel's on the Lake, an American seafood restaurant featuring outdoor seating with scenic lake views.
Tarrytown Amenities:
Lions Municipal Golf Course
Mayfield Park and Nature Preserve
The Beer Plant vegan gastropub
The Contemporary Austin - Laguna Gloria sculpture museum
Davenport Ranch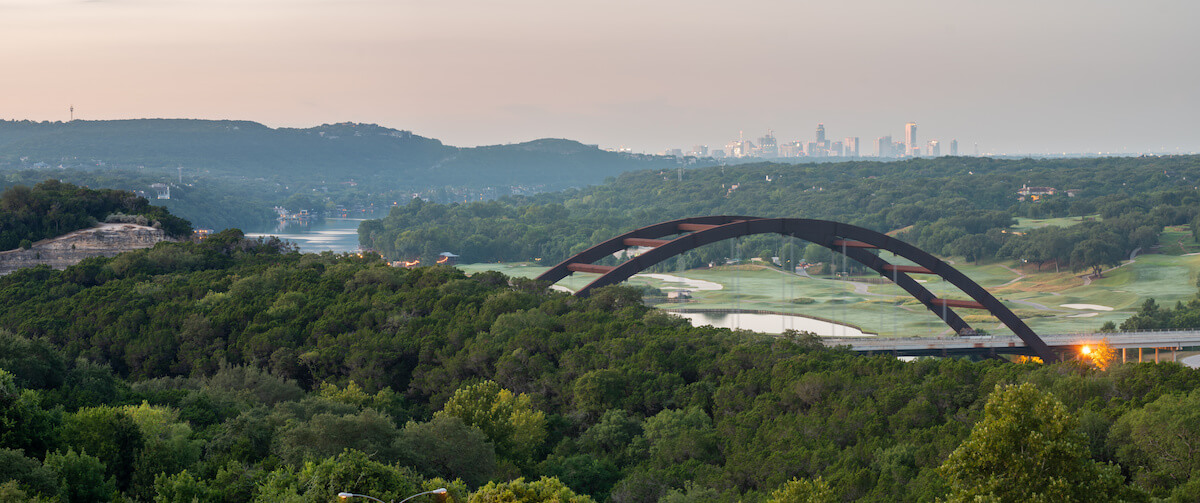 Davenport Ranch is a 2,500-acre community tucked into the hillside of the West Lake Hills district. The community surrounds the Austin Country Club, a private club situated on 180 acres of rolling hill country. The club offers members access to a state-of-the-art golf course, picturesque views of the iconic Pennybacker Bridge, and a fitness center with a heated pool.
This neighborhood has been carefully developed for incredible aesthetic appeal. Davenport Ranch offers both traditional and Mediterranean-style homes on large lots, as well as several condo communities. Homebuyers can expect highly desirable features like outdoor kitchens, swimming pools, private cabanas, oversized garages, expansive master suites, and more. With housing options that include private gated estates, it's no wonder that home prices generally start at $1 million and go up from there, sometimes reaching $6 million plus.
With its location on Highway 360, residents can expect easy commutes both downtown and around Austin city limits.
Residents can enjoy a variety of outdoor boutiques and local restaurants at Davenport Village. Just up the highway, The Arboretum outdoor shopping center is home to well-known upscale retail brands and high-end restaurants like Estância Brazilian Steakhouse.
Located right next to the community, the Wild Basin Wilderness Preserve is known as Austin's first preservation. Nestled on nearly 300 acres of wooded hill country, the preserve is a habitat for hundreds of native Texan flora. Trails are open daily, and residents are encouraged to enjoy the preserve's scenic walkways.
Davenport Ranch Amenities:
Austin Country Club
Davenport Village shopping mall
Wild Basin Wilderness Preserve
Pennybacker Bridge
Allandale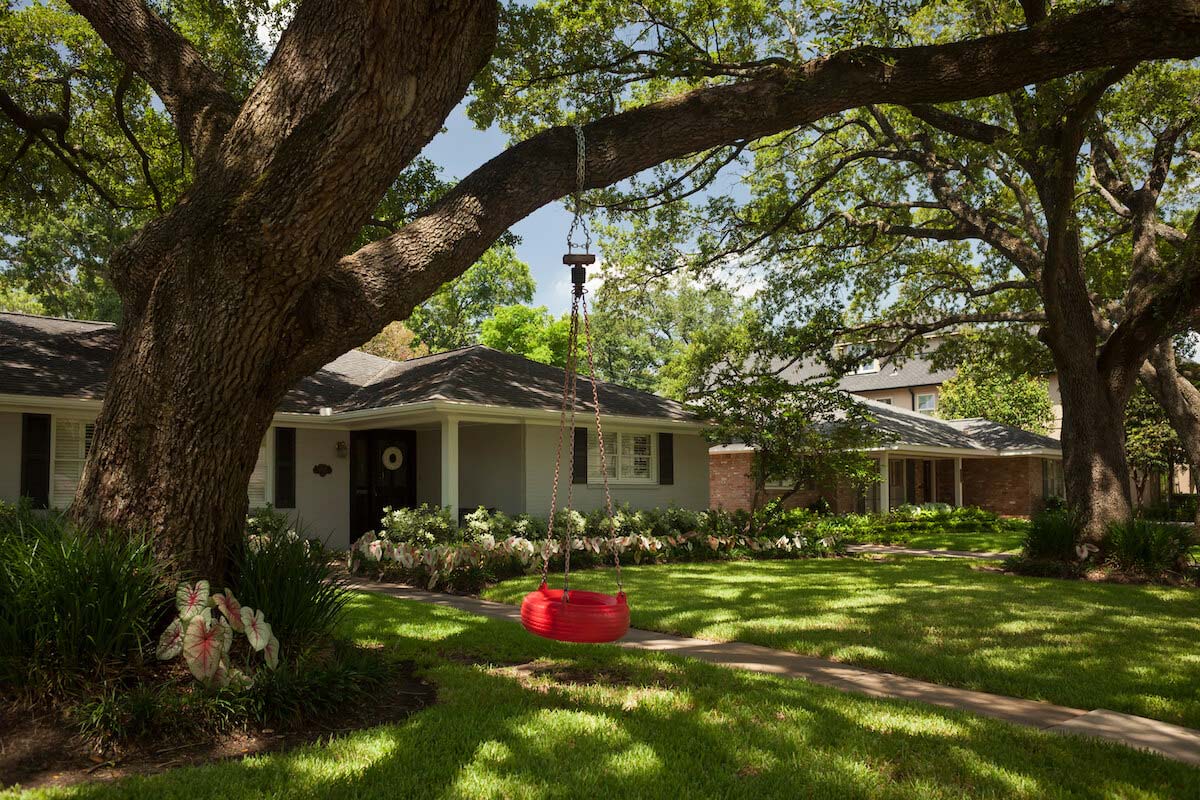 Located in northwest Austin, Allandale mixes modern and urban-suburban culture with historical architecture. From taco trucks to fine dining, there are venues and activities for everyone. The neighborhood is full of quiet, tree-lined streets with traditional-styled homes and townhomes.
The community of Allandale was developed in the early 1950s, meaning residents can expect larger lots, with an average lot size between a quarter to a full half-acre. Another perk to these older homes is the unique style of architecture—each home has its own character. The median home price in Allandale is around $900,000, and listings can reach $2.5 million.
Allandale residents can enjoy access to the Shoal Creek Park trails, and the Beverly S. Sheffield Northwest District Park offers shaded picnic areas and playgrounds.
Residents can expect a pedestrian and cyclist-friendly neighborhood. With the neighborhood being located directly next to Mopac, another perk for the area is the driving accessibility. Residents can expect a short commute of around 15 minutes to downtown Austin.
Amy's Ice Creams, an iconic Austin original, has one of its locations in the heart of Allandale. Famous for its Mexican vanilla flavor and boasting 349 more to try, Amy's has been serving the Austin community since the 1980s and is a must-taste.
Allandale Amenities:
Beverly S. Sheffield Northwest District Park
The Village shopping mall
Alamo Drafthouse Cinema
Allandale Village Shopping Center
Northwest Recreation Center
Live the High Life in Austin's Most Expensive Neighborhoods
Offering a combination of music, local flavor, upscale shopping, and outdoor recreational activities, it's no wonder why people call Austin home. Each of these neighborhoods pairs authentic Austin culture with an upscale atmosphere, making these prestigious communities popular for luxury homebuyers. These hill country neighborhoods offer a serenely secluded atmosphere while giving residents a taste of the Austin counterculture that draws people to the city. Looking for a fantastic Austin home that's a bit further out? Check out our guide to the most expensive Austin suburbs to see the luxury that awaits.