Luxury Homes in Lubbock: 8 High-End Lubbock Neighborhoods
Posted by Texas Real Estate Source on Monday, January 23, 2023 at 11:22:45 AM
By Texas Real Estate Source / January 23, 2023
Comment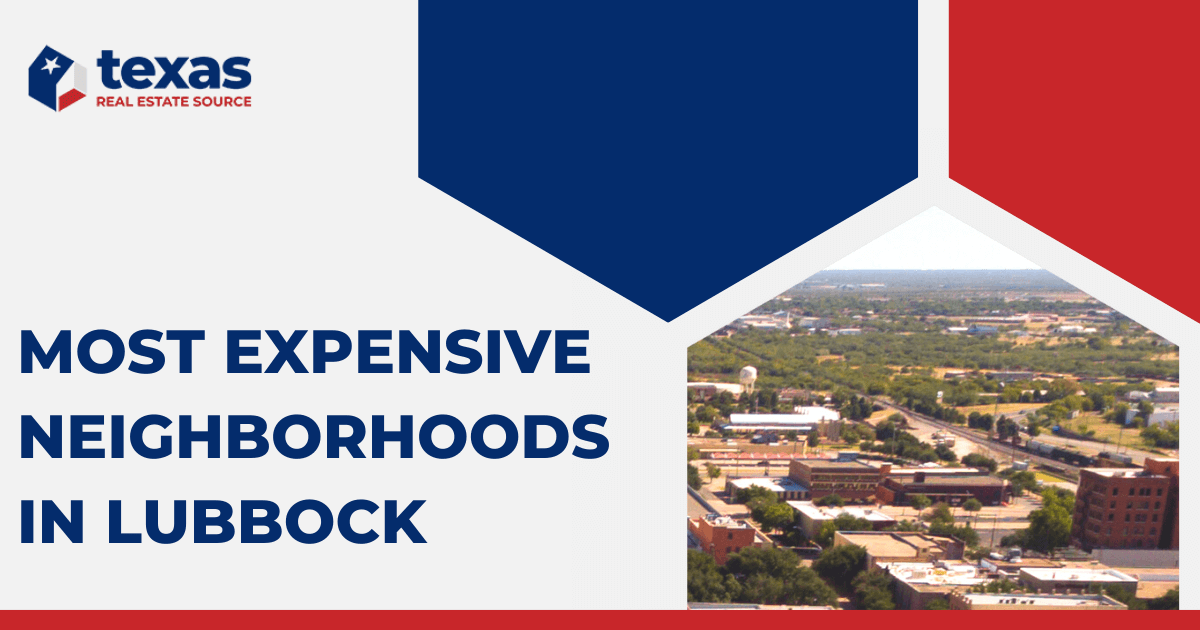 Lubbock sits at the bottom of the Texas Panhandle region, about 120 miles south of Amarillo and roughly 80 miles east of the Texas-New Mexico border. With a population exceeding 250,000, Lubbock ranks among the top 100 largest cities in the United States and is approaching top-10 status as one of the biggest Texas towns.
Known as "Hub City," Lubbock is the region's economic, educational, and healthcare center. Best known as the home of the Texas Tech University Red Raiders and the birthplace of rock and roll legend Buddy Holly, Lubbock is rapidly becoming recognized as a great place to live.
The city's southwest corner is enjoying particularly robust growth, with abundant residential and commercial development throughout the area. Those looking for a home for sale in Lubbock will find a large number of new construction communities, multi-acre properties, and luxury homes to choose from. While some of these subdivisions may be among the most expensive neighborhoods in Lubbock, they typically offer significant value compared to other real estate markets in the state.
Highland Oaks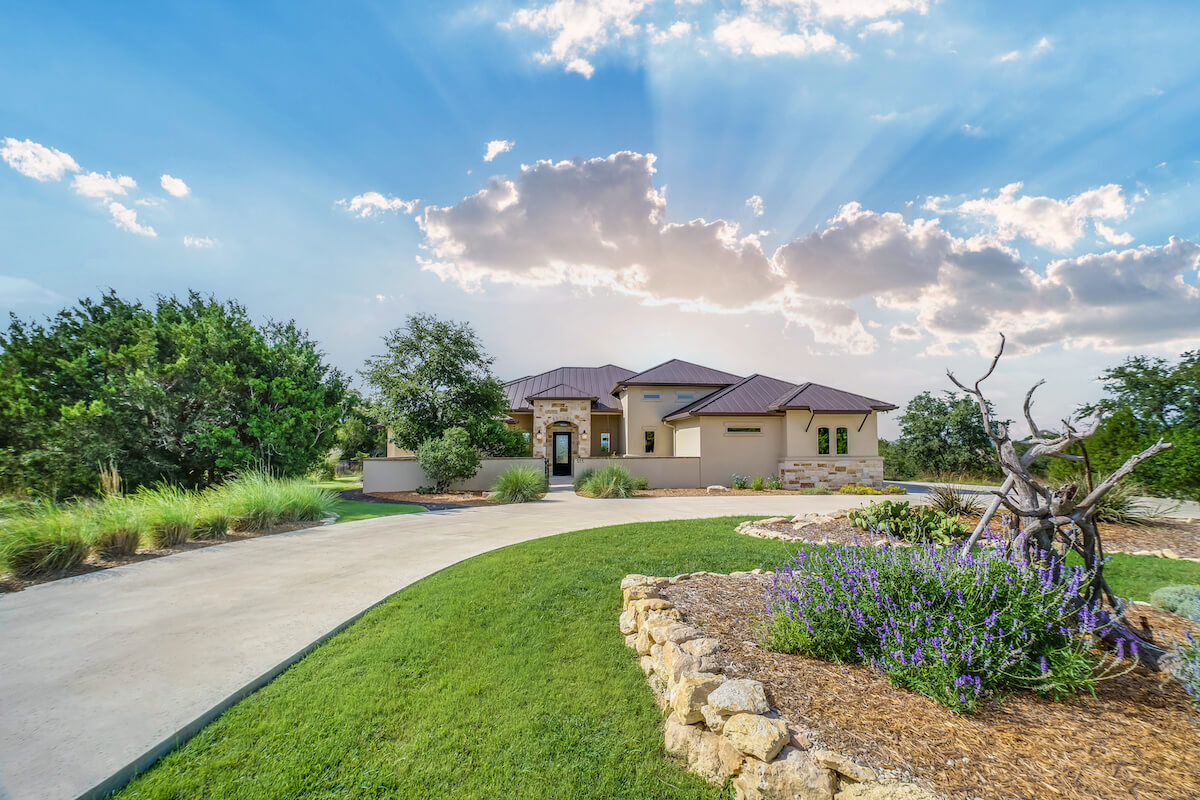 The Highland Oaks neighborhood is a premier example of a luxury neighborhood in Lubbock that uses the abundance of land to the fullest. Over 250 luxury homes are in this subdivision, and each has a lot size of an acre or more. Located about 15 miles southwest of downtown, Highland Oaks has been giving Lubbock homebuyers space to breathe and beautiful custom homes since 2000.
Highland Oaks is one of several neighborhoods in Lubbock where home values often reach past the $1 million mark. A home for sale in Highland Oaks will typically list from the $600s on up, and looking at the types of homes available, it's easy to see why. A four-bedroom minimum is a norm in this neighborhood, all the way up to six bedrooms, and homes with 4,000+ square feet of living space are commonplace. Homebuyers can expect sprawling ranch-style homes with attractive brick facades and massive front and back yards, and individual homes often come with desirable amenities like private custom pools.
The Highland Oaks community has two community pools, tennis and basketball courts, a clubhouse, a playground, and a walking trail around the community park. The local schools are zoned to the Lubbock-Cooper Independent School District.
Highland Oaks Amenities
Spacious Homesites
Two Community Pools
On-Site Security Team
Tennis and Basketball Courts
Community Park, Playground, and Trails
Orchard Park
Located on Lubbock's flourishing south side is the neighborhood of Orchard Park, situated between Memphis and Quaker Avenues, just north of 114th Street. Established in 2008, this luxury home community was among the first new developments to take advantage of the economic and commercial growth in this part of town. Today, more than a thousand Lubbockites call Orchard Park home.
The community comprises a variety of homes in several different residential sections, including The Grove, a gated enclave of five luxury estates on a private cul de sac. Homes for sale in Orchard Park typically feature open-concept floorplans ranging up to 4,000 square feet and higher, while oversized homesites provide plenty of room for private pools. Prices generally range from the $500s to over a million, with the average listing in the mid-$700s.
The area around the Orchard Park neighborhood is rich with retail and restaurants, including favorites like H-E-B grocery, Walmart, and True Texas BBQ. Residents also enjoy convenient access to various parks and golf courses, as well as The Falls Tennis and Athletic Club, located just next door. The Falls features indoor and outdoor tennis, pickleball courts, fitness and training facilities, and a swimming pool complex. Students in Orchard Park are zoned to Lubbock-Cooper ISD.
Orchard Park Amenities
Active Homeowners' Association
Spacious Homesites
Convenient Shopping and Services
The Falls Tennis and Athletic Club
Kelsey Park
A few blocks down Quaker Avenue from Orchard Park is the neighborhood of Kelsey Park. This mixed-use master-planned community features commercial development, multi-family properties, luxury duplexes, and about 800 single-family homesites built around an 80-acre central park and green space. While some portions of the subdivision are already completed, new construction homes remain available in sections like The Cove at Eastwick and the Enclave.
Homes for sale in Kelsey Park represent an eclectic blend of architectural styles and floorplans from a variety of home builders in Lubbock. Typical new construction homes here feature brick and stone exteriors, with upscale interiors ranging from 2,000 to around 4,000 square feet. Prices are generally in the $400s and $500s, with some of the more luxe properties listed for a million or more.
Kelsey Park addresses are zoned to public schools in Lubbock-Cooper ISD, with the Central Elementary campus conveniently located on-site. Various private schools also serve students in the area, most notably Trinity Christian School. Trinity's athletic facilities and sports stadium are currently located in the southwest corner of Kelsey Park on the site of the school's PK-12 educational complex.
Kelsey Park Amenities
80-Acre Kelsey Vines Memorial Park
Private Pond and Walking Trails
On-Site Elementary School
Trinity Christian Athletic Complex
Archie Warwick Memorial Stadium
Vintage Township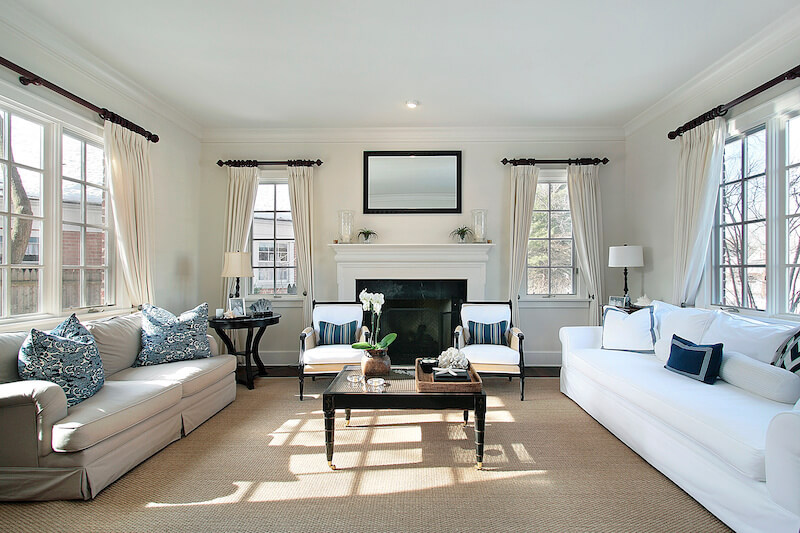 Some of Lubbock's most distinctive residential architecture can be found in the master-planned community of Vintage Township. Located southwest of 114th Street and Quaker Avenue intersection, the 320-acre subdivision features home designs reminiscent of days gone by, along with amenities designed to encourage neighborly interactions and recreate a timeless sense of community. Large covered porches are the norm, and some homes also feature covered balconies.
Established in 2005, Vintage Township offers prospective homebuyers various real estate options, including townhomes, luxury bungalows, and single-family properties. The neighborhood features move-in ready homes as well as custom floorplans from top-rated Lubbock homebuilders like Madewell Homes, Craig Ray Custom Homes, The R Streets, and Kim Craig Construction. Floorplans range from 1,500 to 5,000 square feet, with homes for sale in Vintage Township generally priced from the $400s to the $900s and up.
Commercial development on all four corners of the 114th Street and Quaker Avenue intersection provides a variety of shopping and dining options. Locals enjoy their trusted Texas favorites like Whataburger and H-E-B, as well as hotspots like Las Brisas steakhouse, Parry's Pizzeria and Taphouse, and Whip'd Pies dessert shop. Elsewhere in the area are Lubbock-Cooper ISD campuses serving the students of Vintage Township, as well as several private schools, early learning programs, and daycare centers.
Vintage Township Amenities
Vintage Township Playgrounds
Splash Pad at Salisbury Park
Founders Park Patio and Fireplace
Basketball Court at the Commons
Swimming Pool at Market Park
Garden Courts Pocket Parks
Town Hall Event Venue
The Gazebo at Salisbury Park
LakeRidge
Considered by many to be the quintessential Southwest Lubbock neighborhood, LakeRidge set the stage for residential development in the area, beginning as far back as the late 1970s. Bordered by 82nd Street, Quaker Avenue, 98th Street, and Slide Road, the community sits on more than 600 acres surrounding the LakeRidge Country Club and Golf Course.
LakeRidge includes more than 1,200 properties across several neighborhood sections, including homes in Cobblestone, Highridge, and LakeRidge Country Club Estates. Homeowners in the community enjoy tree-lined streets, paved back alleys, and rear-entry garage access. Architecture varies from traditional ranch-style homes to ultra-modern contemporary designs, with floorplans ranging from 3,000 to 8,000 square feet. Townhomes typically start from the $200s, while single-family homes for sale in LakeRidge typically list from the $400s to the $800s.
Students in the LakeRidge subdivision attend public school at nearby Lubbock ISD campuses, including Irons Middle School, Smith Elementary, and Coronado High School. Among the private educational facilities convenient to the community are Children's Day Out Pre-School and Children's Orchard Academy. Residents of the neighborhood also enjoy easy access to various retail and restaurant choices just minutes from home. Favorite dining options in the area include Abuelo's Mexican Restaurant, Capital Pizza, The Catch Seafood, and the Sanctuary Café and Bar.
LakeRidge Amenities
LakeRidge Country Club
18-Hole Golf Course
Junior Olympic Size Swimming Pool
Multiple Tennis Courts
Paved Alleys
Rear-Entry Garages
Slide
The community of Slide, Texas, sits about 10 miles down Slide Road, south of Loop 289. Many of the best neighborhoods in Lubbock are located along this route, including LakeRidge, Orchard Park, and Vintage Township. Further down Slide Road, folks will continue to find a significant amount of new residential, retail, and commercial development as Southwest Lubbock's economic growth expands beyond the city limits.
Established in the late 1800s, Slide was so-named because of a surveying error that resulted in the community having to "slide" all of its structures about two miles to the west. Today, the area is best known for providing plenty of opportunities for new construction homes on multi-acre lots. Many of the properties along Slide Road feature homesites of 10 or more acres, with several 100-plus acre tracts available as well. Prices for homes and land in the region vary from the $200s to several million.
The areas along the entire stretch of Slide Road feature a wealth of amenities and attractions. Near Loop 289, residents will find a mix of dining options, including the Tex-Mex flavors of Fuzzy's Taco Shop and Asada Mexican Grill. A combination of retail shops, commercial real estate, and professional services are also located throughout the region. Homebuyers looking for homes with acreage yet close to city conveniences will most certainly want to explore this far southwest corner of Lubbock.
Slide Amenities
Homes with Acreage
Country Living
Convenient to Area Attractions
Easy Access to Lubbock
Lubbock-Cooper Independent School District
Bacon Crest
Farther west, along Milwaukee Avenue and 82nd Street, is Bacon Crest, among the most popular residential developments in this part of Lubbock. While the neighborhood was officially established in 2005, some pre-existing homes here were built in the 1970s. Today, the Bacon Crest community features approximately 400 total properties, including townhomes and single-family models.
The majority of homes in the Bacon Crest subdivision are newer construction, built between 2000 and the present, while many of the older residences have been beautifully remodeled. Floorplans here generally range from around 2,200 to 3,600 square feet, with prices in the $300s and $400s.
Bacon Crest is zoned to the Frenship Independent School District. Campuses for Crestview Elementary and Heritage Middle School are adjacent to the community, while Frenship High School is just four miles west on the other side of Marsha Sharp Freeway. Residents of the neighborhood also enjoy convenient access to the many professional services, restaurants, and retail along the south and west sides of Bacon Crest. Favorite stops include breakfast at The Farmhouse, browsing the stores at Lubbock Shopping Center Southwest, or grabbing a beer and a bite at Teddy Jack's Hub City Grill.
Bacon Crest Amenities
Paved Alleys and Rear Entry
Convenient Retail and Services
Minutes from Frenship ISD Schools
Regal Park
Southeast of the Bacon Crest subdivision lies the neighborhood of Regal Park, bordered by 82nd Street, Frankford Avenue, 92nd Street, and Iola Avenue. Regal Park features several hundred homes on more than 60 acres of prime Southwest Lubbock real estate. Much of the subdivision features cul-de-sacs, fenced yards, and back alley access.
Properties in the community vary in size, style, and price. In general, floorplans here run between 2,000 and 3,600 square feet, with homes on oversized lots large enough to accommodate private swimming pools. Current real estate listings for homes for sale in Regal Park are from the $300s and $400s, with some higher-end properties priced to the $700s.
Regal Park is zoned for public schools in the Frenship ISD, with campuses convenient to the community. The area is also home to a wide variety of shopping and dining choices. Fast food favorites and several sit-down eateries can be found along 82nd Street in both directions, and locals have convenient access to the nearby Walmart Supercenter, as well as the shops of South Plains Mall just north of Loop 289.
Regal Park Amenities
Neugebauer Park
Paved Walking Paths
Covered Pavilion
Convenient Restaurants and Retail
Get More Bang for Your Buck in Lubbock
Southwest Lubbock has been home to significant commercial and residential development over the past several years. Prospective homebuyers in the region will find a mix of new construction neighborhoods, master-planned communities, and established subdivisions offering a wide variety of real estate options. Typical homes in the area feature large floorplans on oversized lots, with an increasing number of multi-acre properties farther from the city. Though many of these sought-after communities are considered among the most expensive neighborhoods in Lubbock, buyers here generally enjoy bigger homes, larger lots, and overall more bang for their buck, especially compared to real estate markets in the rest of the country.
Ready to discover your next home in Lubbock? Call The RealFX Group at (512) 956-7390 to get in contact with an experienced local real estate agent today and let us help you find your dream home in Lubbock, TX.