8 Most Expensive Neighborhoods in Richmond TX: Luxury Living in Southwest Houston
Posted by Texas Real Estate Source on Tuesday, January 10, 2023 at 3:40:11 PM
By Texas Real Estate Source / January 10, 2023
Comment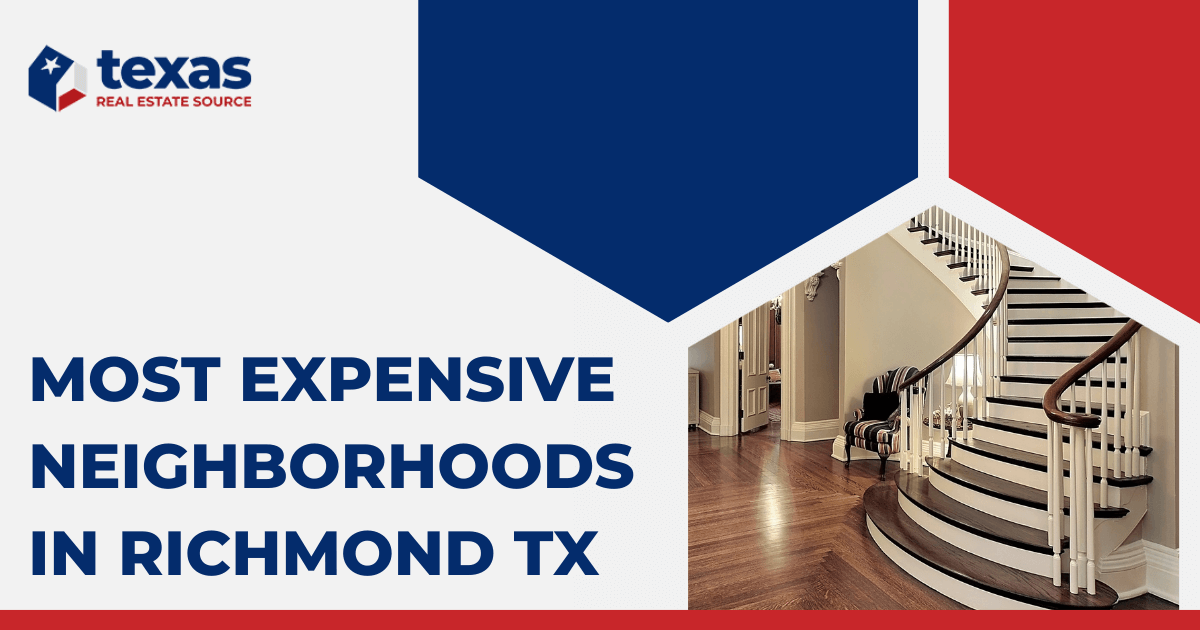 Homebuyers considering property in the southwest corner of the Greater Houston metropolitan area might be surprised to discover how many luxury home communities are located near the tiny city of Richmond, out here where country living leaves the big city in the rearview. With dozens of upscale neighborhoods in the region featuring a variety of custom estate homes, sprawling multi-acre lots, and unparalleled lifestyle amenities, there's plenty to explore in Richmond.
Bridlewood Estates
The Bridlewood Estates subdivision can be found in the southeast part of the Richmond-Rosenberg area, near Crabb River Road and FM 762. This luxury community encompasses about 400 homes and is one of the region's most popular horse-friendly neighborhoods.
Custom luxury homes in Bridlewood Estates are primarily constructed in traditional architecture, with some Mediterranean, Georgian, and Contemporary designs in the mix. Floorplans in the subdivision range from 3,500 to 9,000 square feet on homesites of an acre or larger. Many homes for sale in Bridlewood Estates feature fenced lots, private backyard pools, and mature trees. Several properties are even big enough for horse owners to build out barns, stables, tack rooms, and riding arenas.
The neighborhood still has a few one- and two-acre vacant lots remaining for new construction, starting from the $200s. Recent home sales in Bridlewood Estates range from the $400s to over a million for some of the larger lakefront properties, ranking this upscale community among the most expensive neighborhoods in Richmond, TX.
Students living in Bridlewood Estates attend Richmond schools in the Lamar Consolidated Independent School District. Campuses serving the community include Williams Elementary, Velasquez Elementary, Ryon Middle School, Reading Junior High, and George Ranch High School. Several private and parochial educational facilities are also located in the area. Kiddie Academy of Rosenberg provides Bridlewood residents with convenient preschool and daycare services, while nearby St. Mark's Episcopal School offers programs for kids ages 18 months to five years.
Bridlewood Estates Amenities
Equestrian-Friendly Community
Community Lakes
Playgrounds
Green Spaces
Grass Park
Lakes of Bella Terra
Often regarded as one of the best neighborhoods in Richmond, Lakes of Bella Terra is home to over 1,600 residential properties among its private lakes, walking trails, and greenbelts. Located near Grand Parkway and the Westpark Tollway, homeowners here enjoy quick, convenient access to an abundance of attractions and activities throughout this part of Fort Bend County.
Homes for sale in Lakes of Bella Terra average just under 3,000 square feet and represent a variety of architectural styles, with Tuscan and Mediterranean designs most prevalent. The community features several different neighborhood sections where home prices range from the $300s to more than $1.5 million. Some sites are also still available for new construction homes.
Schools near Lakes of Bella Terra are zoned in Lamar CISD, including the on-site campus of Hubenak Elementary. Other schools serving students in Bella Terra are located at the nearby Lamar CISD educational complex, home to Wertheimer Middle School, Briscoe Junior High, and Foster High School. Private schools like Westlake Preparatory and Kids' R' Kids Learning Academy of Bella Terra are also convenient to the community.
Lakes of Bella Terra Amenities
Recreation and Fitness Centers
Swimming Pools and Splash Pad
Tennis Courts
Beach Volleyball
Soccer Field
Fishing Ponds
Parks and Playgrounds
Walking Trails
Community Dog Park
Aliana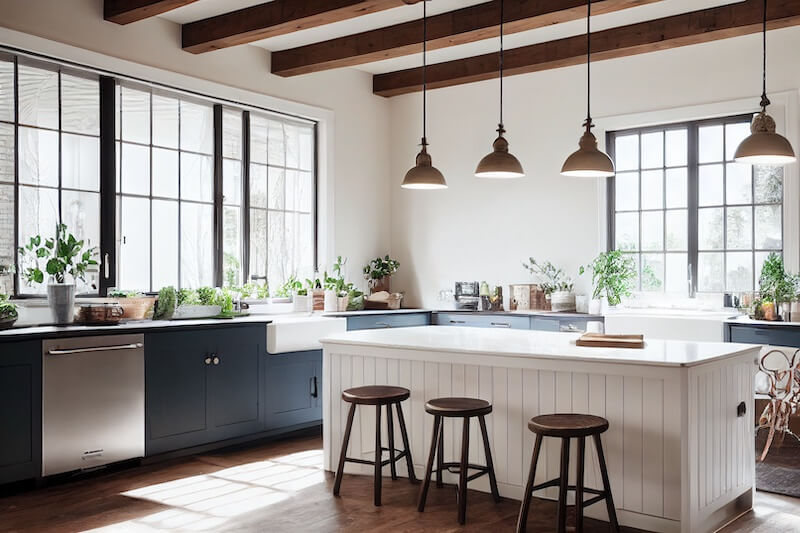 On the east side of Grand Parkway, a few miles north of Highway 90-A, is the master-planned community of Aliana. The mixed-use subdivision sits on more than 2,000 acres and features several different neighborhood sections, commercial and residential development, and hundreds of single-family homes.
The typical Aliana luxury home is 2,500 to 4,000 square feet and sits on a lot large enough for a private pool or backyard play area. Most homes here are less than 10 years old, with a variety of contemporary and traditional building styles. Homes for sale in Aliana typically range from the $300s to $1.5 million or more.
Students in Aliana attend public schools in the Fort Bend Independent School District. Campuses serving the community include Malala and Madden Elementary, Garcia Middle School, Austin High School, and Travis High School. Aliana residents will also find several private educational facilities located in the community. Petite Maison and The Foundations Montessori schools are within walking distance from most Aliana homes, as is the Kiddie Academy preschool.
Residents of Aliana enjoy a mix of lifestyle amenities in the community, as well as an abundance of nearby shops, restaurants, and offices. The Aliana Shopping Center in the neighborhood's northwest corner provides locals with almost everything they need, including groceries, banking, and healthcare, among the dozens of other services found here.
Aliana Amenities
Amenity Center and Clubhouse
Fitness Center
Party Rooms
Outdoor Gaming Area
Tennis Courts
Swimming Pools
Parks and Playgrounds
Walking Trails
Texana Plantation
West of Mason Road, just off FM 359, is Texana Plantation, a popular neighborhood in the northern reaches of the Richmond-Rosenberg area. This gated community was first developed in the late 1990s and early 2000s. Today, Texana features more than 200 single-family homes on lots of almost an acre or more, situated around the many neighborhood lakes.
Luxury homes in the Texana Plantation community represent a mix of architectural styles, from Traditional, Southwestern, and Ranch to Colonial Revival and Mediterranean designs. Floorplans range from an average size of around 4,200 square feet to more than 8,000 square feet. Homes for sale in Texana Plantation generally start from the $400s, with some of the more expansive properties priced at $2 million or higher.
Texana Plantation lies within Lamar CISD. Younger students here are served by nearby Frost Elementary, located in the northeast corner of the subdivision. Older kids attend Wertheimer Middle School, Brisco Junior High, and Foster High School at the Lamar CISF educational complex just five miles away.
Homeowners here enjoy an ideal mix of country living and city conveniences. While much of the region maintains a rural feel, its central location and quick access to area highways make for relatively easy travel throughout the Greater Houston metro.
Texana Plantation Amenities
Gated Community
Neighborhood Lakes
Water Features
Green Belts
Waterside Estates
Situated along the Grand Parkway Tollroad east of Mason Road is the Richmond, Texas neighborhood of Waterside Estates, home to almost a thousand single-family properties. True to its name, the Waterside Estates neighborhood surrounds Figure Four Lake, with many homes enjoying water views.
Typical homes in Waterside feature floorplans of around 3,000 square feet, and architecture in the community is primarily Traditional, with some Contemporary design styles in the mix. Homebuyers can expect typical homes for sale in Waterside Estates to range from the $200s to the $700s, though waterfront homes may range higher.
The Waterside Estates neighborhood is served by schools in Fort Bend ISD, including the on-site campus of Oakland Elementary. Older students in the community attend James Bowie Middle School and William B. Travis High, just minutes away. The Primrose School at Waterside Estates and Kids' R' Kids Learning Academy of Waterside provide convenient early learning and daycare services to Waterside residents.
Elsewhere in the area, homeowners enjoy quick, convenient access to various restaurants, shops, and services. Dining hot spots include the traditional Mexican and Tex-Mex menus at nearby Las Mañanitas or Pablo's Kitchen, and the Grand Parkway toll road in either direction features dozens of grocery stores, retail centers, and entertainment venues.
Waterside Estates Amenities
Waterside Estates Community Pools
Splash Park
Tennis Courts
Covered Pavilions
Figure Four Lake
Waterside Park
Playgrounds
Green Space
The Lakes of Williams Ranch
The Lakes of Williams Ranch, southeast of Richmond, is a private, guard-gated neighborhood of 50 homesites surrounding a central community lake. This prestigious collection of waterfront homes and lake-view properties sits on 100 acres, just off the Southwest Freeway at the Williams Way Boulevard exit.
Homes in The Lakes of Williams Ranch average more than 5,000 square feet and sit on spacious, well-landscaped lots, many of which back up to the community's picturesque lake. Most properties here are 10 years old or less, with Mediterranean and Spanish architecture typical of the neighborhood style.
Recent home sales range from the $700s to $2.5 million and higher, easily placing this luxury community among the most expensive neighborhoods in Richmond. Several lots ready for new construction homes are still available, with prices from the $200s to more than a million for some waterfront sites.
Lamar CISD schools serve students living in the Lakes of Williams Ranch. The Manford Williams Elementary campus is just minutes from the community on Williams Way Boulevard. Other students attend the Lamar CISD educational complex on FM 762, four miles to the south, home to Ryon Middle School, Reading Junior High, and George Ranch High School.
The Lakes of Williams Ranch Amenities
Large Community Lakes
Guard-Gated Community
Pocket Parks and Green Space
Pecan Grove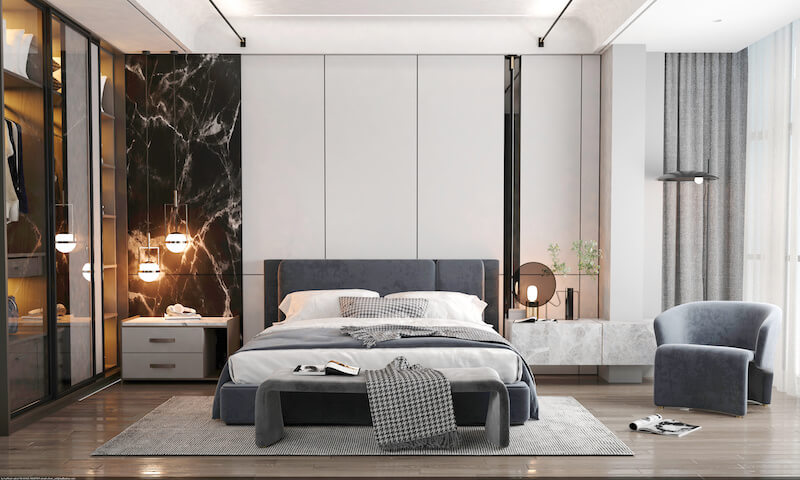 Among the first master-planned communities in the Richmond area is Pecan Grove, developed in the late 1970s. Located among century-old pecan trees on 1,400 acres north of the Brazos River, the subdivision is home to a population of about 25,000.
Pecan Grove features more than 2,000 single-family properties in several styles, typically built during the 80s and 90s. The average floorplan in Pecan Grove measures about 2,700 square feet, with some of the community's golf course homes significantly larger. Houses for sale in Pecan Grove typically start in the $200s and range into the $700s.
The sprawling Pecan Grove community lies entirely within the Lamar CISD, with several convenient campuses in and around the neighborhood. Among the schools serving students in the area are Pecan Grove Elementary, Austin Elementary, Wessendorff Middle School, Lamar Junior High, Travis High School, and Lamar Consolidated High School.
Pecan Grove is also home to a mix of daycare centers, early-learning facilities, and parochial schools. Private educational programs in the community include Pecan Grove Baptist School, Bright Minds Montessori, and the Funshine Academy preschool.
One of the main attractions is the members-only Pecan Grove Plantation Country Club and its 27 holes of championship-caliber golf. The club provides resort-style amenities like swimming pools, a fitness center, and lighted tennis and pickleball courts. Members also enjoy a variety of dining options offered by the clubhouse kitchen.
Pecan Grove Amenities
Pecan Grove Plantation Country Club
Championship Golf Course
Resort-Style Swimming Pools
Tennis Courts
Fitness Center
Pecan Grove Park
Plantation Memorial Park
Hike and Bike Trails
Whispering Oaks
The gated community of Whispering Oaks features about 60 custom-built luxury homes on spacious, uncrowded lots. Single-family properties in Whispering Oaks are mostly traditional architecture, with a few Mediterranean-style designs in the neighborhood. Typical floorplans run approximately 4,000 to 5,500 square feet. The acreage homes in Whispering Oaks grant homeowners plenty of space, ranging up to a couple of acres or more.
Homes for sale in Whispering Oaks typically list from the $600s to the $900s, with several larger properties and waterfront homes priced over a million. One and two-acre vacant lots are still available for new construction, generally starting from the $200s.
Whispering Oaks is zoned for Lamar CISD schools, several of which are located in the nearby educational complex just two miles from the neighborhood. Here students will find the campuses and sports facilities for Foster High School, Briscoe Junior High, and Wertheimer Middle School.
While significant residential and commercial development in the region continue to bring more local amenities, the area surrounding Whispering Oaks still maintains a robust rural atmosphere. This corner of the Greater Houston metro is a particular favorite of horse lovers, with plenty of open space and equestrian facilities. On the north side of Whispering Oaks is the Jimmie Stanzel Training Center, a state-of-the-art horse training and boarding facility complete with veterinarian and farrier services. Next door, folks will find Palina's Ponies, a horse-riding school for children of all ages.
Whispering Oaks Amenities
Gated Community
Private Lakes
Open Green Space
Nearby Equestrian Facilities
No MUD Taxes
Find Your Perfect Luxury Home in Richmond TX
Those moving to Richmond and looking for luxury homes with an outstanding combination of laid-back country lifestyle and big city conveniences can put these Richmond, Texas neighborhoods at the top of their lists. Whether hunting for the perfect waterfront property, a place to bring your horses, or somewhere to enjoy country club-style amenities, there's a community ideal for everyone in Richmond.
Considering Richmond for your next home? Call The RealFX Group at (512) 956-7390 today to get in contact with an experienced local real estate agent who can help you find your dream home in Richmond, TX.