7 Most Expensive Neighborhoods in Sugar Land: Live Luxuriously
Posted by Texas Real Estate Source on Wednesday, January 25, 2023 at 9:15 AM
By Texas Real Estate Source / January 25, 2023
Comment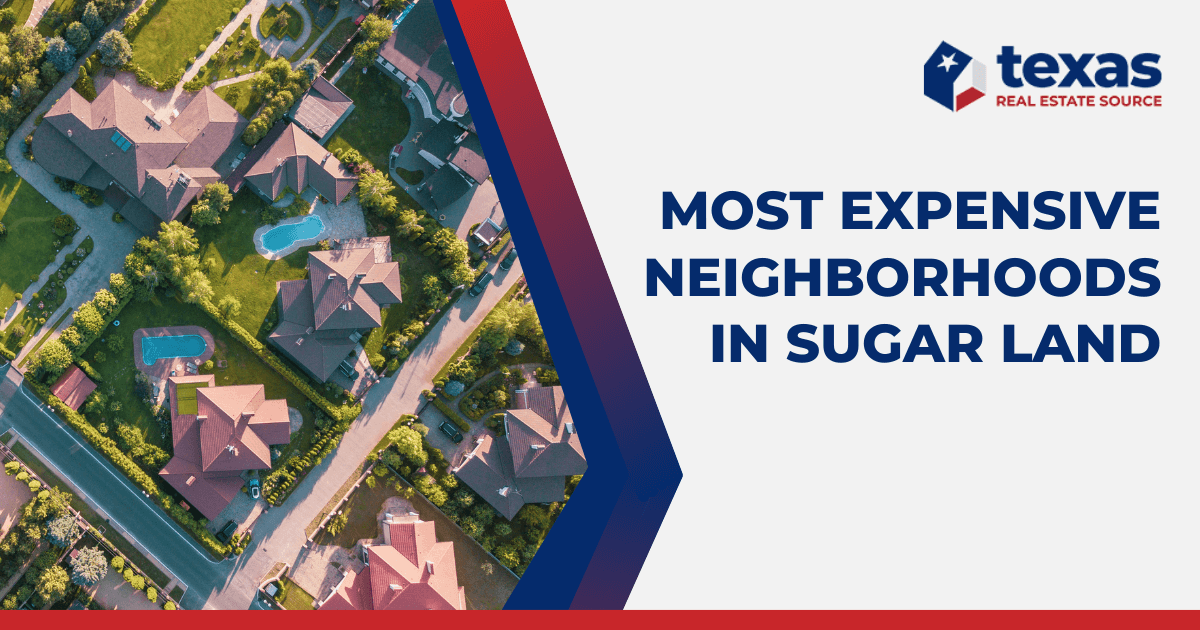 On the outskirts of southwest Houston, the homes in Sugar Land offer buyers the choice of many vibrant and luxurious communities. Master-planned communities around Sugar Land offer residents resort-style amenities and access to parks, recreation, and many outdoor activities.
The most expensive neighborhoods in Sugar Land were designed to use the natural topography to form dozens of lakes, giving many neighborhoods waterfront homes and lake access for recreational activities like fishing, kayaking, or just enjoying the trails that run along the shore. Other neighborhoods boast luxury homes for sale with golf course views, brand-new construction, and residents-only amenities.
Alkire Lake
Alkire Lake offers luxury homes on acreage lots with old-growth oak trees and lakeside views. The subdivision is conveniently situated between US-90 Alt and Southwest Freeway, just north of Sugar Land.
Fenced properties and gated entrances line the neighborhood streets, providing residents with plenty of privacy. Noise barrier fencing borders the subdivision along the highway sides to ensure peace and quiet for all residents. The neighborhood encompasses parts of Horseshoe and Eldridge Lake to offer even more seclusion from the city.
Alkire Lake has 51 single-family properties with a median lot size of over 100,000 square feet—more than two acres! The median home size is just over 7,000 square feet. Most homes here were built in the 1990s, so they are established with landscaping and sprawling lawns. There are lots available for custom builds.
Luxury homes for sale in Alkire Lake are typically valued at a median price of around $2 million. However, listing prices for homes in the neighborhood can range from under $2 million to over $5 million.
Alkire Lake's convenient location next to the highways means you can easily hop on the freeway from any part of the neighborhood and have a smooth commute to wherever you're going, in Sugar Land or Houston. Alkire Lake Drive to the northeast and Sugar Lakes Drive to the southwest give residents easy highway access.
Attractions in Downtown Houston are just over 20 miles from Alkire Lakes. William P. Hobby Airport (HOU) is less than 30 miles away. Sugar Land Medical Center is a mile south of the neighborhood. Additionally, plenty of restaurants and shopping are nearby along the Southwest Freeway, including Pappasito's Cantina and First Colony Commons shopping center.
Alkire Lake Amenities
Lake views
Acreage lots
Established oak trees
Convenient access to major highways
First Colony Commons
Sweetwater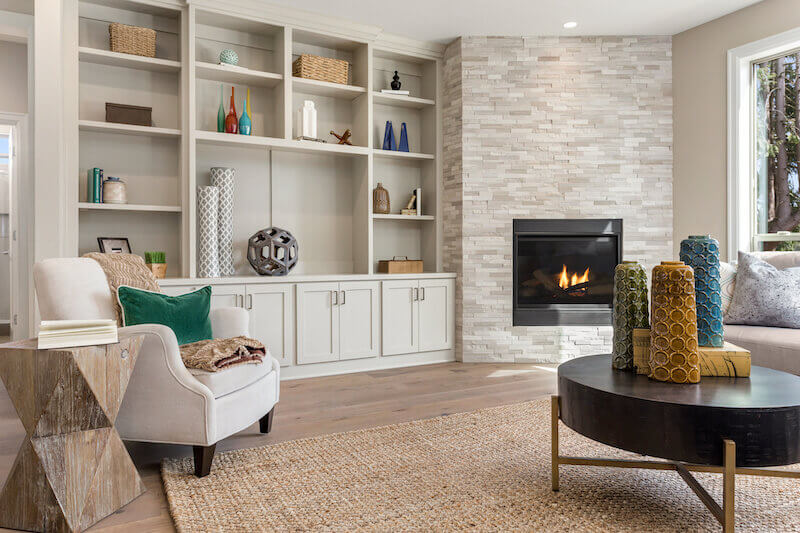 Sweetwater is a golf course community in the southern part of Sugar Land. This well-established neighborhood is built around the Sweetwater Country Club and is part of the First Colony Homeowner's Association. The HOA gives residents access to several swimming pools, parks, and recreational spaces.
Sweetwater Country Club offers residents unique amenities and plenty of activities. Members have access to pools, tennis courts, fitness training facilities, and courts for basketball, racquetball, and pickleball. Additionally, several dining options are available.
Sweetwater has over 570 single-family properties with a median home size of around 5,000 square feet. Luxury homes sit on median lot sizes of 14,500+ square feet, or around a third of an acre. Since the average year of build was 1990, there are no open lots for custom builds, but there are many different styles of homes to fit any taste. Homes for sale in Sweetwater are generally valued at over $800,000, though prices range from the $400s to over $3 million.
The central location of Sweetwater places residents close to shopping, recreation, and everything needed for a comfortable lifestyle. There are several ways to connect to nearby highways, so commuting into Houston is easy and convenient.
Downtown Houston is less than 30 miles from Sweetwater. Reach the Energy Corridor via Sam Houston Tollway or Highway 6. Either way, it's also less than 30 miles from the neighborhood. In addition, Sweetwater is very close to Missouri City, which has several grocery stores and retailers, like H-E-B, Kroger, Walmart Supercenter, and Target.
Sweetwater Country Club Amenities
Golfing
Tennis
Aquatic center
Fitness & training facility
Exercise classes
Dining
First Colony HOA pools and recreational spaces
Venetian Estates
Venetian Estates is a neighborhood of luxury waterfront homes bordered to the west by Highway 90 Alt. It's located on the opposite shore of Eldridge Lake from the Alkire Lake subdivision.
Venetian Lake is entirely contained within the community. Canals run in between streets, so the homes in Venetian Estates all enjoy lake views and backyards with lake access. The third- to half-acre lots back up to water throughout the community.
Venetian Estates is well-established, with the first homes being built in the 1960s. Open floor plans range from 3,000 square feet to over 6,000 square feet.
Home values in Venetian Estates range from the $300s to over $1 million. The subdivision offers an eclectic collection of luxury homes with various floorplans and exterior designs. There are 230 single-family properties with a median value usually hovering just over $600,000.
Residents of Venetian Estates have several route options when going anywhere in Houston. The subdivision is conveniently tucked into a spot with easy access to the Sam Houston Tollway, Highway 6, and Southwest Freeway. The Energy Corridor is less than 15 miles from Venetian Estates, with a couple of different routes to get there.
Venetian Estates Amenities
Luxury homes on the lake
Convenient highway access
Alternate routes to Downtown and Energy Corridor
Established neighborhood
Avalon
Avalon is made up of a group of five subdivisions, each offering residents access to unique amenities and recreational activities. The Avalon community is located a few miles east of Highway 59.
To the west of the community is Sugar Land Memorial Park, running along the banks of the Brazos River. The park has walking and biking trails, a butterfly garden, and river access, with sidewalks directly connecting Avalon to Pawm Springs Dog Park, a playground, and more.
Each Avalon subdivision has neighborhood lakes stocked for fishing. Several parks surrounding the lakes provide space for plenty of outdoor activities, including kid's playgrounds, parcourses, and tennis courts.
The community clubhouse is located in the Waters at Avalon, where residents can enjoy community pools, a water park, and a splash pad. All of this is next to picturesque lakes with fountains and water features.
The waterfront homes in Avalon offer lake views from all parts of the community. Floorplans vary depending on the subdivision, but most floorplans are between 4,000 to 6,000 square feet. While listing prices vary between Avalon's five subdivisions, homes for sale in Avalon generally list from the $600s to over $1 million.
Avalon Amenities
Clubhouse
Pools and waterpark
Lakefront properties
Tennis Courts
Pocket parks and playgrounds
Pawm Springs Dog Park
Sugar Land Memorial Park
Riverstone
Riverstone is a 3,800-acre master-planned community—often considered one of the best master-planned communities near Houston—that has addresses in Sugar Land and Missouri City. This luxury community is around 5 miles east of Sugar Land. The convenient location is only 30 miles away from Houston's downtown area and 22 miles from the Texas Medical Center.
Each part of the community is designed for comfort and convenience while supporting an active, vibrant lifestyle. Pocket parks and playgrounds are located throughout the neighborhoods in Riverstone. Residents also enjoy access to Riverstone's resort-style amenities, like pools, a fitness center, a clubhouse, tennis courts, and so much more. Residents with dogs get to enjoy 3.5 acres of open space in the off-leash dog park. There are over 20 miles of walking trails throughout the community, with manicured landscaping and lake views.
In addition, the community employs a full-time Director of Fun. This position coordinates events to bring the community together for festivals, parties, workshops, and even a food truck night.
Riverstone has over 6,000 single-family homes, so there are plenty of options for eager homebuyers. Homes for sale in Riverstone typically start in the $500s and go up to over $2 million, with floorplans ranging from under 3,000 square feet to over 7,000 square feet. Occasionally, homes over $5 million are listed and generally have over 10,000 square feet of luxury living space.
Riverstone Amenities
Clubhouse
Fitness center
Tennis courts
Dog park
Parks and playgrounds
Pools
Community events
First Colony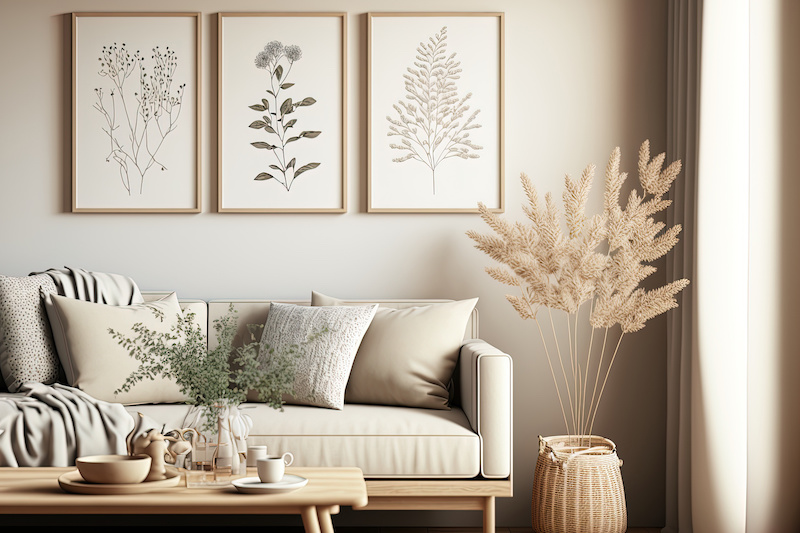 First Colony is a massive master-planned community that encompasses 80 neighborhoods spanning over 9,700 acres. This expansive development includes subdivisions with addresses in Missouri City and Sugar Land.
The First Colony Community Services Association maintains all of the amenities available to residents, including things like disc golf, tennis, bocce ball, and even kayaking. More than a dozen parks and recreational spaces are located throughout the neighborhoods of First Colony. In addition, the community association maintains 10 neighborhood pools, including the Aquatic Center, several leisure and lap pools, and kiddie pool areas for play.
There are more than 9,500 single-family properties in First Colony. Depending on the neighborhood, homes for sale in First Colony can range from under $300,000 to over $5 million. Homebuyers have a broad selection of design and floorplan choices with all of the neighborhood options.
Sugar Land Town Square and First Colony Mall were developed to tie together all of the residential neighborhoods, retail shopping, and Sugar Land municipal buildings at the center of major highway intersections. First Colony's location provides convenient access to the highways that run into and around Houston.
First Colony has everything residents need without having to travel far.
First Colony Amenities
Aquatic Center and neighborhood pools
Parks and lakes
First Colony Mall
Sugar Land Town Square
Amenities like disc golf, pickleball, and kayaking
23-acre lake
Telfair
Telfair is a planned community west of Sugar Land, bordered on the north by Highway 90 Alt and on the south by Highway 59. Made up of several smaller communities, Telfair spans over 2,000 acres and offers residents many parks, community spaces, and recreational activities.
Along with all of the amenities, the Houston Museum of Natural Science at Sugar Land is located in Telfair at 13016 University Boulevard. It's located next door to Telfair Central Park.
There are over 2,800 single-family residences in Telfair, with home values ranging from under $500,000 to over $1.5 million, depending on what part of the community the home is located in.
Residents in Telfair enjoy plenty of amenities in the community. Telfair Town Hall, for example, is a venue with two rooms residents can rent depending on the size of the event. In addition, the community offers a fitness center with weights and workout equipment. Two community pools and areas with splash pads for the kids are also available. For outdoor activities, Telfair has walking trails, a sand volleyball court, a basketball court, and five tennis courts.
Commuting into Houston from Telfair is easy and convenient, with several routes to get to Downtown, the Energy Corridor, or anywhere you need to go in Houston.
Telfair Amenities
Telfair Town Hall
Houston Museum of Natural Science at Sugar Land
Two community pools and splash pad
Five tennis courts
Sand volleyball court
Basketball court
Parks and walking trails
Are You Ready To Move To Sugar Land?
No matter what neighborhood you choose when you move to Sugar Land, you can live a life of luxury with all of the amenities and recreational opportunities available. Every neighborhood features plenty of access to parks, lakes, community centers, and fitness facilities.
Walking trails and manicured landscapes invite you to get outdoors, and the dog parks give your pets free range to run and play. With so many pools and splash pad play areas, the hot Sugar Land summers are much more enjoyable. Neighborhoods with stocked lakes and Brazos River access mean you can go fishing anytime without having to travel far.