Luxurious Austin Suburbs: 8 Most Expensive Cities Near Austin
Posted by Texas Real Estate Source on Monday, March 21, 2022 at 3:12 PM
By Texas Real Estate Source / March 21, 2022
Comment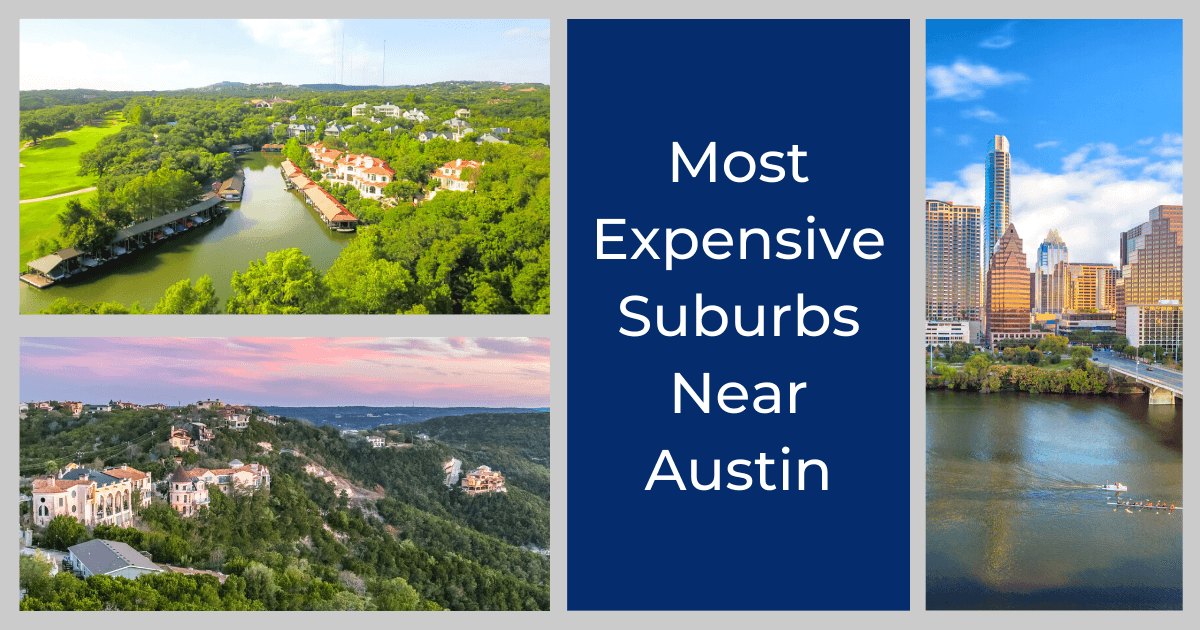 The smaller towns surrounding the capital city of Austin, Texas, offer unique opportunities to find the perfect home. Whether one enjoys history or outdoor recreational opportunities, Austin's best suburbs have everything buyers want with the convenience of a large city nearby.
In the Hill Country, architecture provides a back-to-nature feel while remaining upscale. Historic homes, waterfront homes surrounding Lake Travis, golf course homes, and sprawling ranches with luxury homes all offer high-end lifestyles. With such diverse natural surroundings and architectural styles, the options for luxury living near Austin are endless. Keep reading to discover the seven most expensive suburbs in Austin, Texas.
West Lake Hills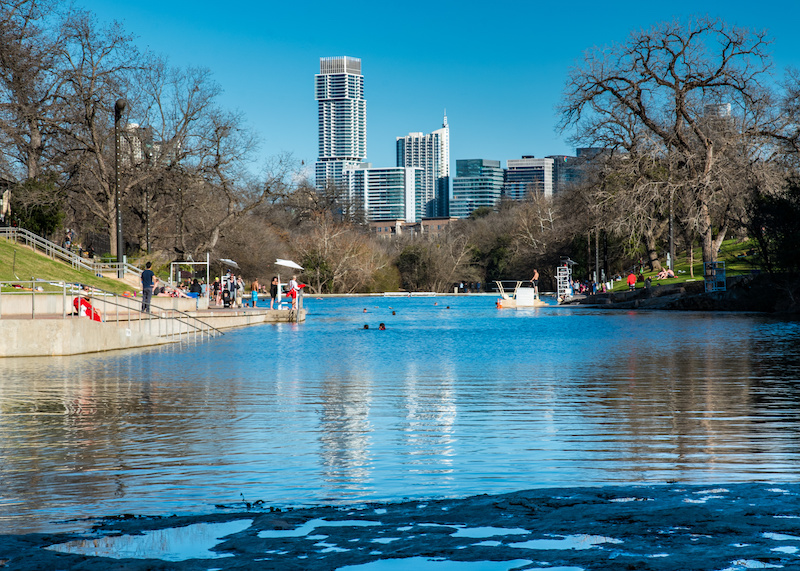 Easily one of the most coveted neighborhoods in the Austin area, West Lake Hills, also known as Westlake, was incorporated in 1953. Since its inception, the homes built there have been large estates sprawling over the Texas hills. West Lake Hills experienced a building boom in the 1970s and 80s and is now home to over 1,600 luxury homes and many thriving businesses.
The community dedicates itself to preserving the natural environment. As such, West Lake Hills has the feel of a remote and insulated destination, though only six miles from downtown Austin. It is a quick commute to enjoy all the city's culture, shopping, and nightlife. Perched on the edge of Texas Hill Country, the views here are awe-inspiring. West Lake Hills is the perfect community for nature lovers who seek peaceful environs.
Many homes here are custom builds. Architecture styles run the gamut, from Midcentury Modern to Tuscan, to the distinctive "Hill Country Style." West Lake Hills homes for sale typically start at $500,000, but the median list price is $2.3 million. Homes average 4,000 square feet with two to six bedrooms and two to eight bathrooms. Luxury features include impressive entryways, chef's kitchens, zero-edge pools, stables, and wine cellars. While Westlake is known for its luxury homes, it also has some of the most affordable property taxes near Austin.
West Lake Hills Amenities
Shopping and dining at Barton Creek Square Mall
Play a few rounds at Lions Municipal Golf Course
Enjoy sports, concerts, and more at Zilker Park
Swim year-round in spring-fed Barton Springs Pool
---
Rollingwood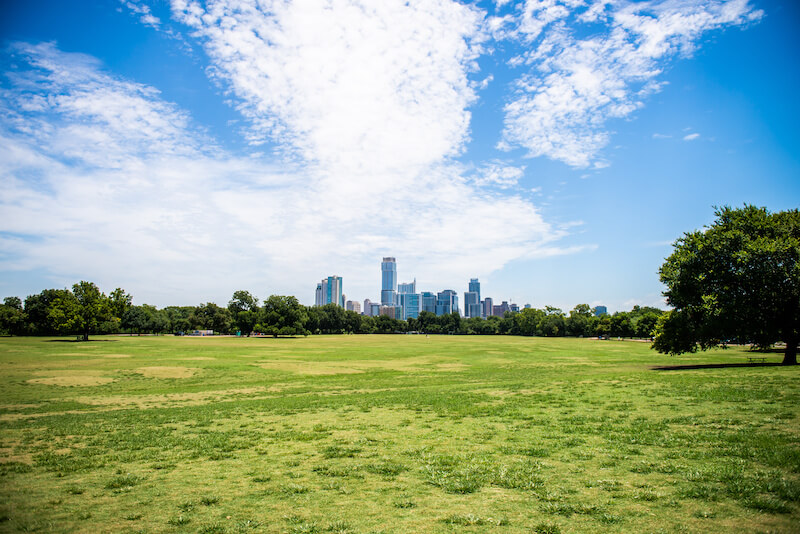 For over 40 years, Rollingwood's land was owned by Condido Dellana. The first residents of Rollingwood were almost exclusively employees of Dellana's sprawling ranch. Rollingwood was finally incorporated as a village in 1953 by the brothers Hatley, who named every street after a friend or family member.
Rollingwood inhabits the gently rolling hills at the edge of Texas Hill Country, with views that overlook beautiful downtown Austin. The Colorado River borders the community. Residents and visitors can commune with nature on one of the dozens of riverside hiking trails.
It is rare to find a peaceful and natural living environment only five miles from the city center. Rollingwood is also home to Hatley and Rollingwood parks, where residents can enjoy sports courts and fields, playgrounds, and trails.
The median list price for Rollingwood homes for sale is approximately $2.85 million. Homes average 4,300 square feet with three to six bedrooms and three to seven bathrooms. Most homes are on oversized lots or small acreages, and many are gated community homes.
Rollingwood Amenities
Catch a music festival at Zilker Park
Bee Cave Road high-end shopping district
Splash all day at spring-fed Deep Eddy Spring pool
Enjoy natural fauna at Barton Creek Wilderness Park
Exercise at Western Hills Athletic Club
---
Lost Creek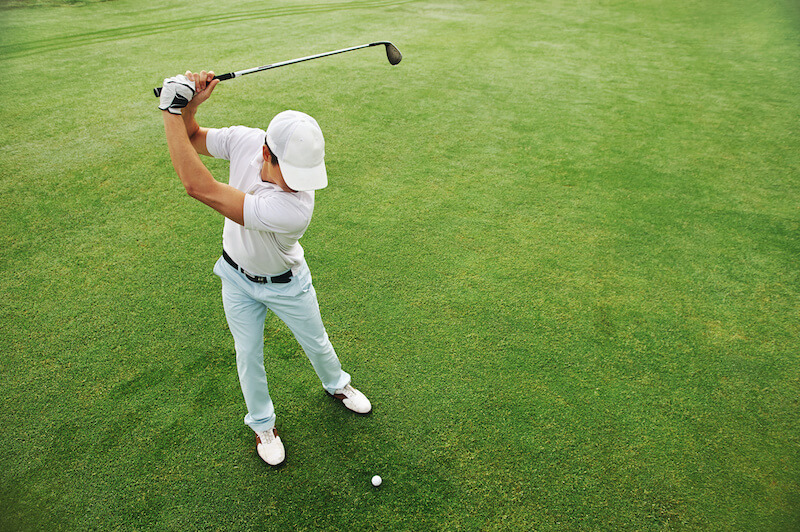 Located nine miles from Austin city center, Lost Creek is at the doorstep of beautiful Texas Hill Country. Lost Creek was incorporated in 1975 and grew through the building boom of the 1970s and 80s. It offers a remote feeling just miles from the city.
Lost Creek is a tight-knit community. It hosts several clubs for support and socialization, including a mom's club, a dad's club, a garden club, and Boy and Girl Scout troops.
Lost Creek's varied home lots boast gorgeous shade trees and various architectural styles. Neighborhoods have a light and airy feel with pale exterior colors, open floor plans, oversized windows, grand entryways, and high ceilings.
The median list price for homes for sale in Lost Creek is approximately $1.15 million. The average home is 3,100 square feet with four to five bedrooms and two to four baths.
Lost Creek is proud to be recognized as an International Dark Sky Friendly Development of Distinction. The community promotes sensitive outdoor lighting in all its design and development to protect the night skies for future generations. It is the first and only Austin community to hold this distinction.
Lost Creek Amenities
Golf and socialize at Lost Creek Country Club
Relax and get pampered at Omni Barton Creek Resort and Spa
Catch dinner and a show or host an event at One World Theatre
Observe Texas nature at Wild Basin Wilderness Preserve
---
Bee Cave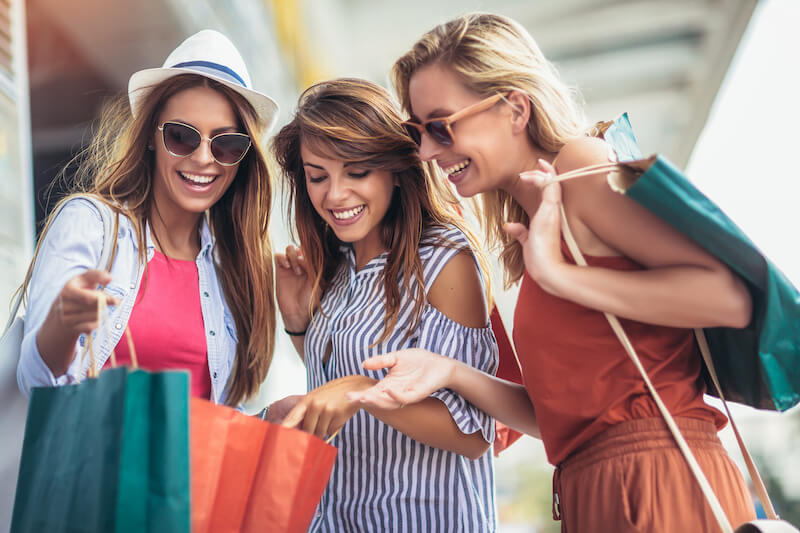 Bee Cave was not incorporated until 1987. In the 1850s, first resident Dietrich Bohls settled here to raise his family without undue influence from the city of Austin. To this day, Bee Cave strives to be a respite from big-city life and big-city government. The town was named for the hundreds of colonies of Mexican honeybees that inhabited the banks of Barton Creek.
Bee Cave residents enjoy lake living at its finest. Both Lake Austin and Lake Travis offer opportunities for boating, swimming, fishing, camping, and even scuba diving.
The food scene near the lakes is stellar. Fresh fish joins the best of Texas steakhouses and Mexican restaurants. Additionally, golf lovers can enjoy the beautiful Falconhead Golf Course, laid out in Texas Hill Country by PGA Tour Design Center experts.
Homes in Bee Cave vary in architecture from Mediterranean to Craftsman to the ubiquitous and lovely "Hill Country Modern." The median list price in Bee Cave is approximately $820,000. Homes average 3,600 square feet and usually contain three to six bedrooms.
Bee Cave Amenities
High-end dining and shopping at Hill Country Galleria
Soak up nature in 50-acre Bee Cave Central Park
Take your dog to Bee Cave Dog Park
Splash at Barton Springs Pool
Delight in the sights at Bee Cave Sculpture Park
---
Hudson Bend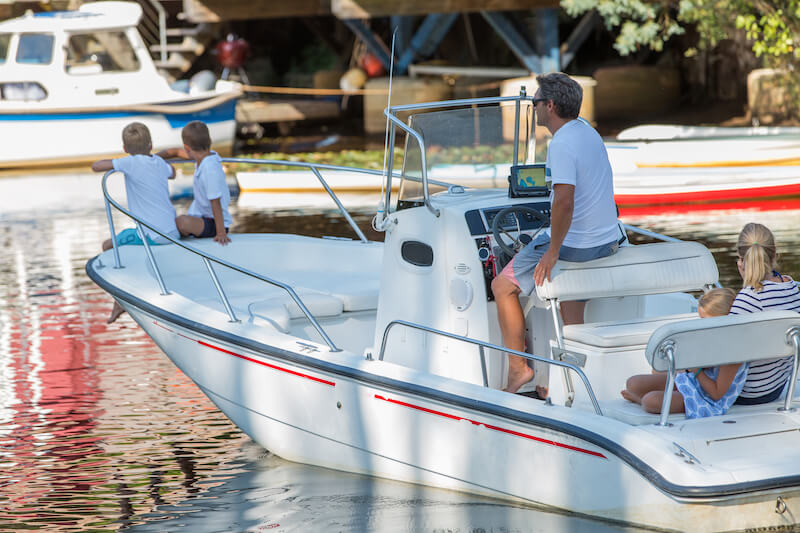 Hudson Bend is named after resident Wiley Hudson, who settled in the area in 1850. Twenty-four miles from downtown Austin, it was farm and ranch land well into the mid-20th century. The Colorado River was dammed, and Lake Travis was created in the late 1930s. What resulted was a highly coveted peninsula community, offering lake life at its finest.
Residents' everyday life is what most only experience on a getaway weekend. Many homes include private marinas. Water sports are ubiquitous and supported by the community. Mansfield Dam Park is a favored boat launch and boasts playgrounds, dive stairs and platforms, and nature trails. Despite the peaceful, natural surroundings, Hudson Bend has easy access to the many tech companies in Northwest Austin.
The median list price for homes for sale in Hudson Bend is approximately $650,000. Homes offer acreages with guest cottages, private docks, lagoon pools, and wine cellars.
Hudson Bend Amenities
Socialize with other water lovers at Austin Yacht Club
Play a few rounds at Hills of Lakeway Country Club
Enjoy stellar steaks and drinks at Hudson on the Bend restaurant
Store your boat at Paradise Cove Marina
---
Lakeway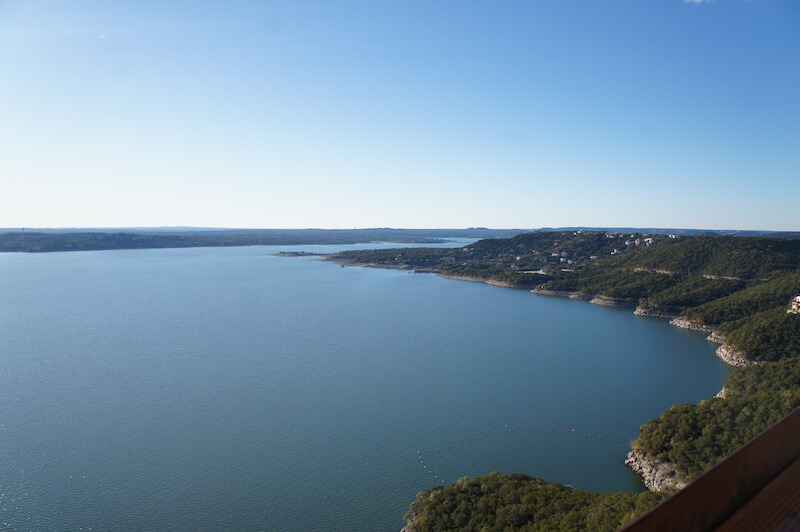 The Lakeway community enjoys a storied history. Once a dense cedar forest, the land was initially inhabited by the Tonkawa, Comanche, and Apache tribes. Since the area is rife with ancient limestone deposits, archeologists have also made frequent significant finds here, including flint tools, mollusk shells, dinosaur footprints, and even a complete mastodon skeleton.
Lakeway was first made popular as a retirement community on the south shore of Lake Travis, 20 miles northwest of downtown Austin, and the area has only grown since. The beautiful lake draws avid anglers of bass, sunfish, and catfish, as well as swimmers, boaters, and even zipliners.
Lakeway features four golf courses, a large marina, and a private airstrip. A vibrant Parks and Recreation department includes heritage education and cultural arts.
The median list price for homes for sale in Lakeway is approximately $740,000. Homes here are nearly equal parts single-family and condos.
Lakeway Amenities
Fishing, boating, and swimming on Lake Travis
Socialize at Lakeway Country Club
Play a few rounds at the famous Jack Nicklaus Golf Course
Enjoy 100 acres of parkland and trails
---
Shady Hollow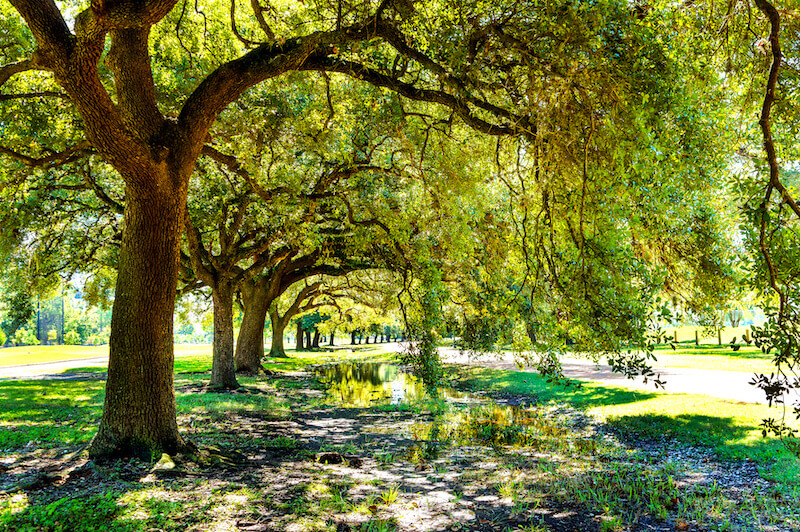 Shady Hollow is an Austin suburb established in 1973 for development by Austin Savings and Loan. Most of the development of this area happened in the 80s and 90s, but a whole new section was built between 2000 and 2005.
The Shady Hollow HOA has successfully protected the community's green spaces and quiet environment. The community center hosts numerous events, such as the annual Easter Egg Hunt and several holiday parades. Amenities available within the community include numerous parks, playgrounds, swimming pools, sports facilities and fields, and walking paths. There are several clubs to partake in, a youth swim team, a summer tennis tournament, and more.
Shady Hollow is in Southwest Austin, near the southernmost boundary of Travis County, and is just 10 miles from downtown Austin. It is well known for its spacious lots and plethora of grand, old-growth oak trees. Shady Hollow homes for sale have a median list price of approximately $640,000. Homes range from 1,500 to 4,500 square feet with three to six bedrooms. Architecture is characterized as "late 20th century."
Shady Hollow Amenities
Dine and shop at Shady Hollow Village Shopping Center
Explore native flora at Ladybird Johnson Wildflower Center
Play 18 holes at Grey Rock Golf Course
Bike or Rollerblade on The Veloway, a paved, car-free, three-mile stretch of road
Swim at Capistrano Pool
---
Live Luxuriously Near Austin
Partake in the best that Texas Hill Country offers just minutes from the Texas Music Capital. Enjoy easy access to urban culture, shopping, dining, and jobs. These expensive Austin suburbs have a plethora of homes to choose from, with varied architectural styles, beautiful grounds, and luxury building materials and features.