Best Argyle Home Builders: 8 Popular Builders in Argyle TX
Posted by Texas Real Estate Source on Wednesday, June 7, 2023 at 1:45:12 PM
By Texas Real Estate Source / June 7, 2023
Comment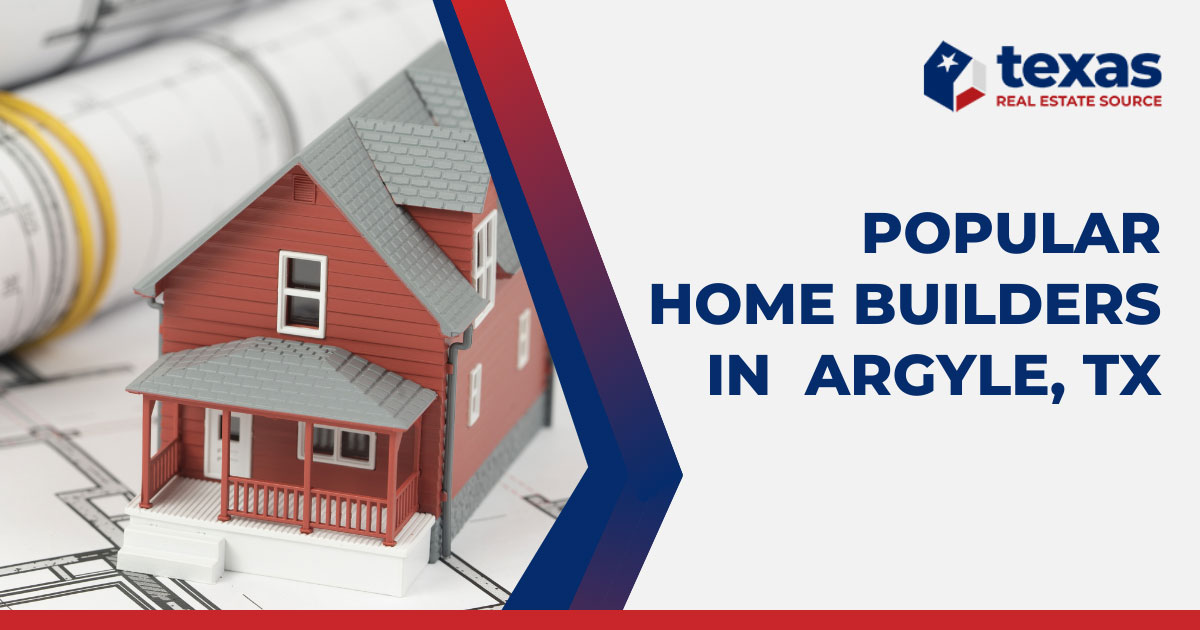 The city of Argyle, known for its picturesque landscapes and tight-knit community, has become an appealing destination for those seeking to build their dream homes in Texas. But with so many home builders in the area, it can be challenging to choose the right one. Whether you're a first-time homebuyer or looking to upgrade to a custom-built luxury property, the most popular builders in Argyle have a stellar reputation for their exceptional craftsmanship, attention to detail, and commitment to customer satisfaction.
Texas Real Estate Source does not endorse any home builders, building contractors, or suppliers. There are pros and cons to every builder, and the best builder for you depends on your individual project and expectations. Before hiring a builder or beginning a home improvement project, always perform your own due diligence.
Lingenfelter Custom Homes
Lingenfelter Custom Homes is a family-owned and operated business. Owner and President Adam Lingenfelter began working in the home-building industry in 1990, and his family and team help customers through each part of the building process.
From design to selecting building materials, Lingenfelter Custom Homes wants to make your project unique. Their custom homes often feature details like floating cabinets and shelves, large kitchen islands, floor-to-ceiling fireplaces, and more.
LCH is known for providing efficient and cost-effective homes for their customers, ensuring your build is also good for the environment. They also aim to have one of the highest HERS ratings in North DFW.
If you're searching for an expert custom home builder focused on green building and high-quality design, LCH is an excellent option.
Snyder Custom Homes
Snyder Custom Homes is a locally renowned company owned by Bill and Rhonda Stephenson-Snyder. Their team focuses on the needs of each client to create a custom home that exceeds all expectations.
A Snyder Custom Home offers the latest trends and technologies. They often feature handcrafted specialty cabinetry, smart home tools, and fine wood furnishings.
Snyder has experience building a vast range of home styles and designs. If you're dreaming of a Mediterranean Mansion with lush landscaping or a Traditional Texas home with a chef's kitchen, Snyder Custom Homes can help.
This firm is an ideal pick for your full-service build-on-your-lot project.
Sterling Brook Custom Homes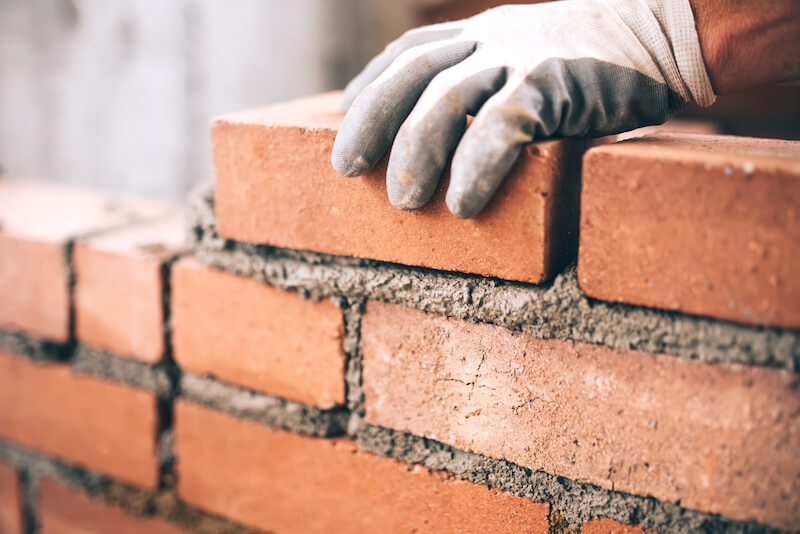 Sterling Brook Custom Homes is an award-winning builder focusing on high-performance luxury homes. Their sophisticated designs and energy-efficient construction make them a popular choice.
Featuring custom designs, quality craftsmanship, and smart-home technology, Sterling Brook Custom Homes' diverse luxury portfolio includes features like wine cellars, outdoor kitchens, interior wood beams, and more.
Sterling Brook aims to offer each client a premier partnership, having an impressive mixture of experience, education, certifications, and accreditations. If you dream of building a home with the best lifestyle for your family and the lowest environmental impact, Sterling Brook Custom Homes is a fantastic choice.
Hamilton Homes
Hamilton Homes is a third-generation general contracting firm specializing in high-end residential projects in the DFW area. Focusing on quality craftsmanship and modern building practices, their tried-and-true building style is a recipe for success. From Mediterranean to Transitional, Hamilton Homes can help you create your picture-perfect home style.
The team prides itself on attention to detail and luxury features. Their homes often include intricate tile mosaics, large custom mantels, home movie theaters, and wet bars.
Hamilton Homes is a great builder for those who appreciate small details and extravagant designs.
Noble Classic Homes
Noble Classic Homes is one of the largest builders in the Argyle area. Founder John Michaels has over 35 years of experience in the industry and averages 15 to 25 home sales per year. Noble Classic's project manager and decorator work with each subcontractor to supervise all stages of the construction process, ensuring a quality build and a happy client. Each member of the team has a consistent reputation for providing excellence.
The Noble Classic mission is to build valuable homes with unique designs for each client. Whether you're after a Hilltop Mansion, a Rustic Ranch, or a home with famous Texas Southern Charm, Noble Classic has you covered.
Noble Classic Homes' excellent reputation makes them an ideal option for your new construction home in Argyle.
Drew Walling Custom Homes
Drew Walling Custom Homes is your builder for quality homes with exceptional designs and energy-efficient materials. Each home is created by combining each client's aesthetic with their needs. Custom homes by Drew Walling include open shelving, free-standing bathtubs, custom closets, outdoor kitchens, and more.
The personal and professional approach at Drew Walling Custom Homes sets them apart from other builders. Their team aims to make the home-building process fun and works to eliminate any stress that often comes from a lack of communication or design discussions. They help to put you in the driver's seat throughout your build, and their attention to detail and excellent communication ensure your result is an ideal home.
Drew Walling Custom Homes is an excellent builder for your new home in the DFW area.
Design Classics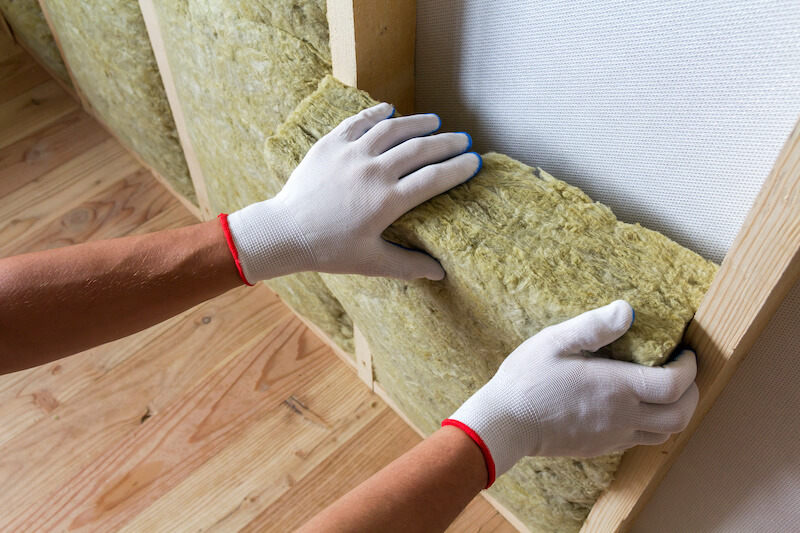 Design Classics is a fourth-generation full-service firm coordinating architectural, interior design, and complete construction services. Their philosophy is to create high-quality homes suitable to each client's tastes while maintaining functionality. Custom features in a Design Classics home may include upscale lighting, built-in cabinets, specialty stonework, and exposed beams.
The team at Design Classics offers an innovative approach paired with personal attention, excellent communication, and professionalism, giving each client an ideal experience. Their renowned reputation and award-winning team make them a fantastic choice for building your new construction home.
Newport Homebuilders
Are you searching for a builder who prioritizes a team approach? If so, Newport Homebuilders is the choice for you. From your initial home vision to the final touches, Newport Homebuilders offers an excellent hands-on work ethic, devotion, experience, and enthusiasm. Each client is considered the most vital contributor to the building process.
Newport Homebuilders offers homes with upscale designs and intricate details like handcrafted woodwork and custom cabinetry. They strive for complete customer satisfaction and ensure your home is built to fit your daily needs.
The exceptional home-building approach by Newport Homebuilders makes them an excellent choice for building your new home.
Texas Real Estate Source does not endorse any home builders, building contractors, or suppliers. There are pros and cons to every builder, and the best builder for you depends on your individual project and expectations. Before hiring a builder or beginning a home improvement project, always perform your own due diligence.
Build Your New Home in Argyle
Building a new construction home is one of the most exciting decisions you'll ever make. The builder you select can define your overall experience, so it's essential to research before choosing one. Selecting a quality and well-vetted builder will help ensure your experience is positive.
New construction homes vary significantly from budget to design. Selecting the right home builder with the communication style and process that best meets your needs and budget is your ticket to creating the home of your dreams.
Imagine your life a year from now, living in your dream luxury home in Argyle. You can make it a reality with one of these amazing home builders.
Considering Argyle for your next home? Call The RealFX Group at (512) 956-7390 today to get in touch with an experienced local real estate agent who can help you find your dream home in Argyle, Texas.