8 Best Home Builders in Pearland TX: Build Your Custom Home
Posted by Texas Real Estate Source on Tuesday, January 17, 2023 at 3:43:33 PM
By Texas Real Estate Source / January 17, 2023
Comment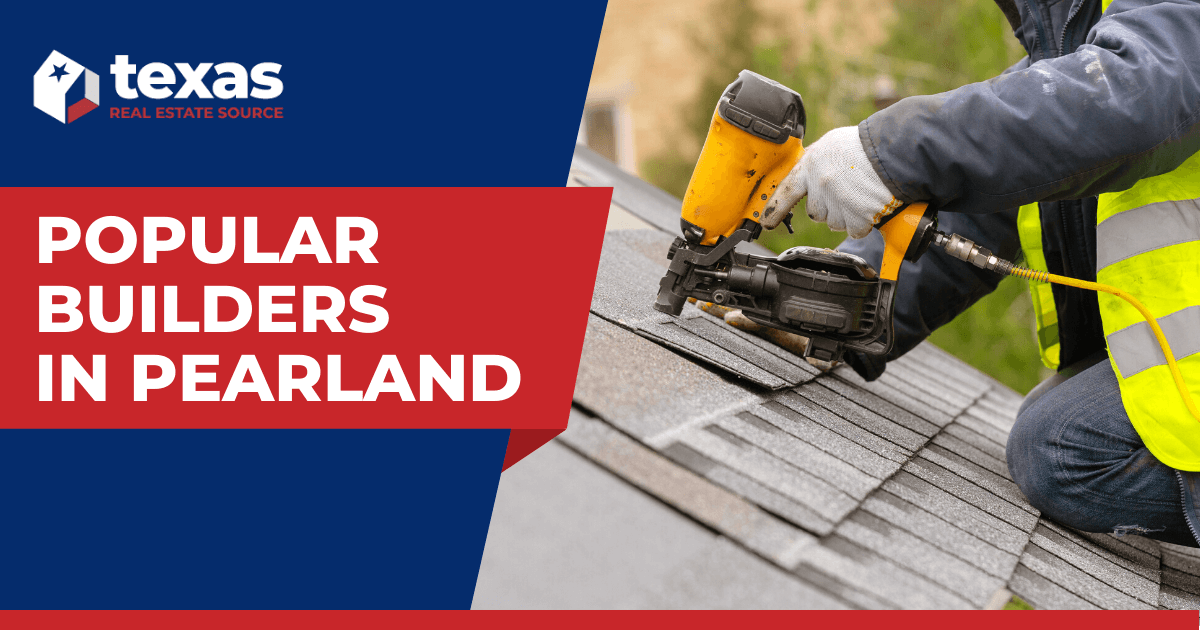 Pearland, Texas, is a popular area for new home builds, especially since this fast-growing city is home to several large master-planned communities like Lakes of Highland Glen, Shadow Creek Ranch, Sunrise Lakes, and Southern Trails. These communities form a large portion of the available new construction homes for sale in Pearland.
New construction neighborhoods offer several levels of customization depending on the development, including new homes that are move-in-ready. But plenty of homebuyers want to have more personalization in their dream home design than a production builder's catalog may allow. If you're interested in a fully custom-built home, consider this curated list of popular home builders in Pearland.
Texas Real Estate Source does not endorse any home builders, building contractors, or suppliers. There are pros and cons to every builder, and the best builder for you depends on your individual project and expectations. Before hiring a builder or beginning a home improvement project, always perform your own due diligence.
McCarson Homes
McCarson Homes was established in 2002 and serves numerous areas in Texas, including Brookside Village, Sugar Land, the city of Rosharon, Webster, Missouri City, the city of Fresno, and the city of Pearland.
The owners and team have a combined experience of over 70 years of building new homes, remodeling, and performing custom carpentry jobs.
McCarson Homes is known for strict attention to detail, as well as professionalism and unparalleled craftsmanship on all building projects. When you choose McCarson Homes to build your custom-built house, you can expect attentiveness, precise work, and a home suited specifically to your tastes.
In addition to custom home building, the team at McCarson Homes specializes in energy-efficient homes, house plans, eco-friendly building practices, home additions and extensions, bathroom and kitchen remodeling, and electrical installation.
Customers appreciate the welcoming and professional staff at McCarson Homes. You can also expect careful treatment throughout the entirety of your project, whether you're seeking an entire customized home or a smaller project, such as a bathroom or kitchen remodel.
Ridgewater Homes
The team at Ridgewater Homes offers over 25 years of experience in the custom home building and construction industry. First founded in 2006 by Rit Johnson, the company has completed over 50 building projects in the greater Houston area.
At Ridgewater Homes, devotion to high-quality construction practices is essential, and only the finest materials are used on all projects.
Ridgewater Homes is known as a quality builder of high-end residential properties. Building homes that fit their customers' styles and preferences while ensuring the materials and design are environmentally friendly are paramount.
Customers can expect the professionals at Ridgewater Homes to turn their vision for their ideal residence into a genuine reality. Staff wields their superior craftsmanship to build new construction homes that clients love and ensures that all customers receive comprehensive attention and assistance.
Evolve Homebuilders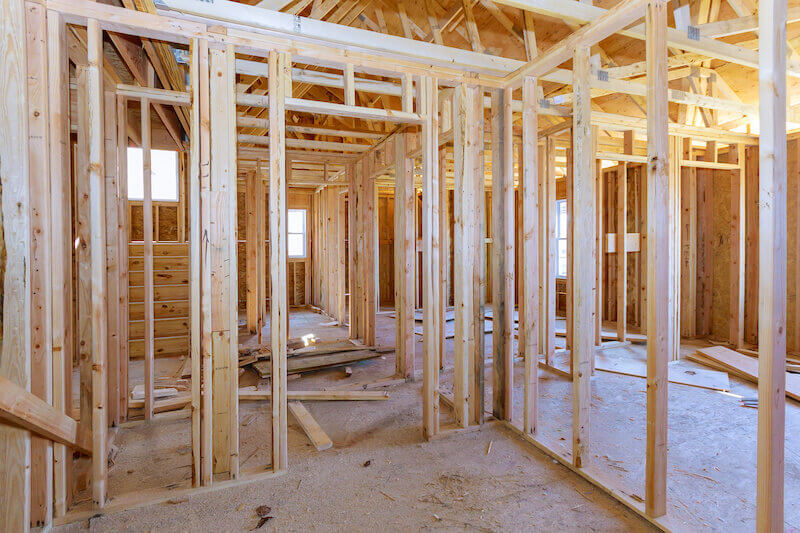 Evolve Homebuilders is a well-known company throughout the Houston area for gorgeous custom homes and remodels. Since 2007, the staff at Evolve Homebuilders has prioritized client needs, collaborating with them to build their dream homes or successfully remodel existing ones.
Evolve Homebuilders is renowned for strict attention to detail and exceptional quality, using only the finest materials. This company works directly with clients to understand their ideas and make them a reality through extraordinary planning and modeling.
The company features an extensive portfolio of over 65 custom builds and remodels throughout the Houston Metropolitan area, including a 14-house lakeview project.
Customers love the quality results they receive from Evolve Homebuilders and the careful consideration of their needs that the company provides.
Mealer Homes
Mealer Homes was first established in 2005 by Nycol Mealer. Her passion for design and her husband Brandon's expertise in the custom-home building industry was the perfect combination of skills and spirit.
The company's team works hard to bring their client's vision to life, whether it's through a new home build or remodeling project.
Mealer Homes works in combination with The Interior Touch, Nycol's interior design company. She helps clients reflect their personalities throughout their homes with her special personal touch. Nycol Mealer is well-known throughout the Pearland, Texas, area and has appeared on HGTV's House Hunters.
Mealer Homes is known for deliberate attention to detail and commitment to quality, and they promise to complete client projects within the promised timeframe and within budget. In addition to home building, the company offers services in outdoor living, including pools and spas.
Republic Homebuilding and Renovations
Republic Homebuilding and Renovations specializes in custom home builds and remodeling. It's the premier custom-building and remodeling company for the city of Webster and the Clear Lake area, but it also serves the Pearland area.
Since 2006, the company has helped hundreds of customers realize their home-building needs by employing the latest technology tools to bring each design to life.
Republic Homebuilding and Renovations is known for its dedication to high-quality building products. Clients can expect close collaboration with staff to ensure a design that meets their expectations. Before breaking ground on any home-building project, the staff ensures they fully understand their customer's expectations.
The company is acclaimed for its skilled remodeling of kitchens and bathrooms. They can help you expand the size of your kitchen, add a walk-in cabinet, or rebuild the cabinets. They also have much experience remodeling bathrooms and installing the latest fixtures and decor.
Cason Graye Homes
Cason Graye Homes, founded by Bryan Phillips, builds stunning custom homes throughout the greater Houston area.
As an industry-leading builder, the company offers the design and construction of unique homes built to their client's tastes and within their budgets.
When working with the team at Cason Graye Homes, you can expect hands-on collaboration from the very beginning. They have architectural consultants, experienced designers, and skilled construction project managers that will ensure your project finishes according to your wishes.
The professionals at Cason Graye Homes strive to make home building hassle-free and deliver value you won't find with other home-building companies.
At Cason Graye Homes, you can take advantage of a one-year materials and craft warranty, a two-year warranty on electrical and plumbing systems, and a 10-year structural warranty on all custom homes.
The company has won numerous awards, including the Custom Builder Grand Award, Houston's Best Custom Builder (2019), and the 2020 TAB Star Award.
Crafted Custom Homes + Renovations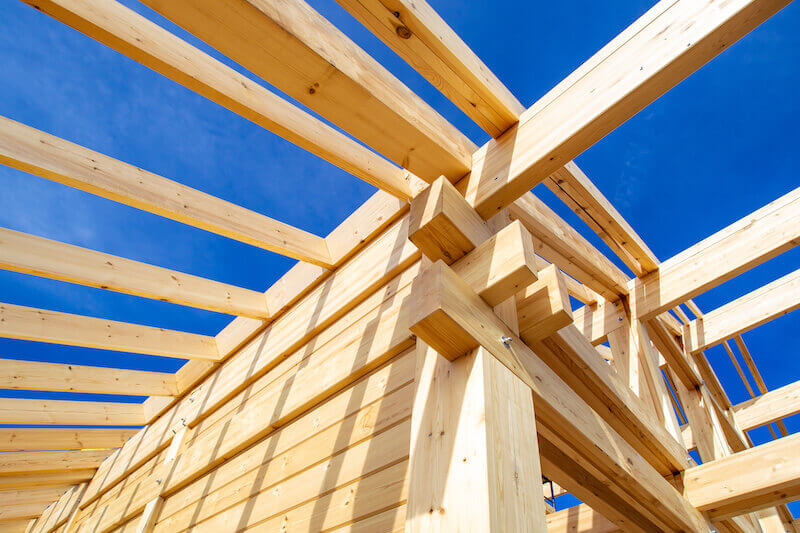 Crafted Custom Homes + Renovations is a premium custom home builder that works exclusively in the greater Houston metropolitan area.
Founded by Curtis Lawson in 2006, the company offers a full suite of services, including design, architecture, and home building. Customers can expect a beautiful home that aligns with their vision.
Typical homes built by Crafted Custom Homes + Renovations spend 4–6 months in the design period before breaking ground. Most projects finish within 18 months of the first day of construction.
The team at Crafted Custom Homes + Renovations follows a specific process to ensure they align with their client's expectations. Projects begin with the collaboration phase, where customers meet with architects and designers to discuss their vision. Next, they'll move on to the construction phase, when builders make your home a reality.
Once construction's complete, the team at Crafted Custom Homes + Renovations maintains the relationship to ensure their clients continue to be pleased with their new homes.
McVaugh Custom Homes
Since 1986, McVaugh Custom Homes has built over 300 custom homes for satisfied customers. The company is one of the most prominent home builders in the Houston region and has won numerous awards for its services.
A few of the company's awards include the National Developer of the Year award (2017) from Interior Design magazine and the regional Texas Association of Builders (2015) Star Award.
Jim McVaugh, the President and founder of the company, has built all types of residences, including townhomes, apartment complexes, and customized family homes over his lengthy career.
He ensures that each custom-built home maximizes the use of quality building materials, including marble, hardwoods, granite, tile, and handmade details.
The professionals at McVaugh Custom Homes work within each client's budget, maximizing the value of their home while preventing cost overruns. The company has a large team of architects, designers, and building professionals that can turn each customer's dream into a reality.
Texas Real Estate Source does not endorse any home builders, building contractors, or suppliers. There are pros and cons to every builder, and the best builder for you depends on your individual project and expectations. Before hiring a builder or beginning a home improvement project, always perform your own due diligence.
Home Builders in Pearland Can Create Your Dream Residence
There are numerous home builders who can construct new homes in Pearland, TX, but only a few possess the genuine craftsmanship and attentiveness necessary to make your new home a reality. Once you've learned what you need to know before buying a new construction home, this list can give you a starting point to find the perfect builder for your home building or remodeling needs in Pearland.