Best Sugar Land Homebuilders: 7 Popular Builders in Sugar Land
Posted by Texas Real Estate Source on Monday, January 30, 2023 at 9:10:02 AM
By Texas Real Estate Source / January 30, 2023
Comment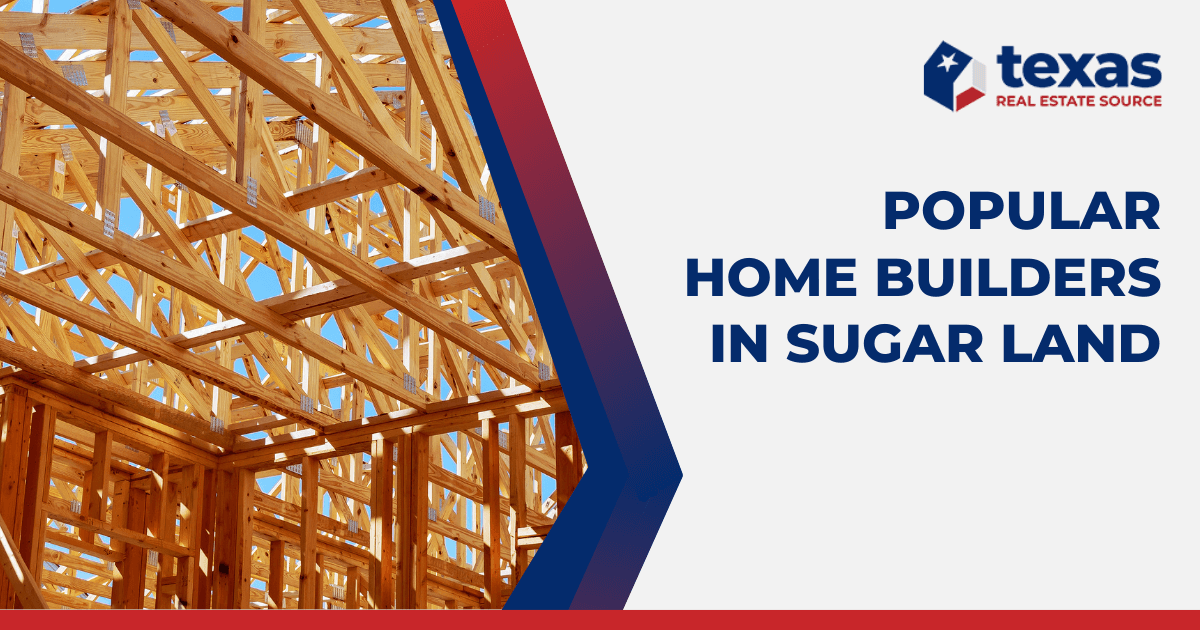 You've got your empty lot—or at least know which neighborhood you want it to be in. You've got a vision of what your ideal home will look like. And now, you're probably starting your search for custom home builders in Sugar Land, TX. Although choosing a builder is just the start of many steps in building your dream home, it's also one of the most important decisions you'll make.
Instead of getting overwhelmed by the number of contractors in the area, you might refine your search to the most popular Sugar Land home builders. These contractors have built solid reputations for providing excellent customer service and the highest building standards.
Custom Homes Mud Alley
Founded as a family business several decades ago, Custom Homes Mud Alley builds quality homes in Sugar Land and the surrounding area. Throughout its years of service, its team has built hundreds of homes, growing from a small business to a larger company with many happy clients.
Custom Homes Mud Alley stands out for its customer service as it works with property owners to build their dream homes. From design to the final phases of construction, its builders will listen to your ideas and implement the plans that will make your home unique and beautiful.
When the Custom Home Mud Alley team builds new homes in Sugar Land, they work closely with their clients in every phase. This guidance allows clients to bring their ideas to life and make changes in the home's design along the way.
Custom Homes Mud Alley Additional Information
Services Offered: Custom home builds, remodels, and landscaping
Areas Served: Sugar Land
Sims Luxury Builders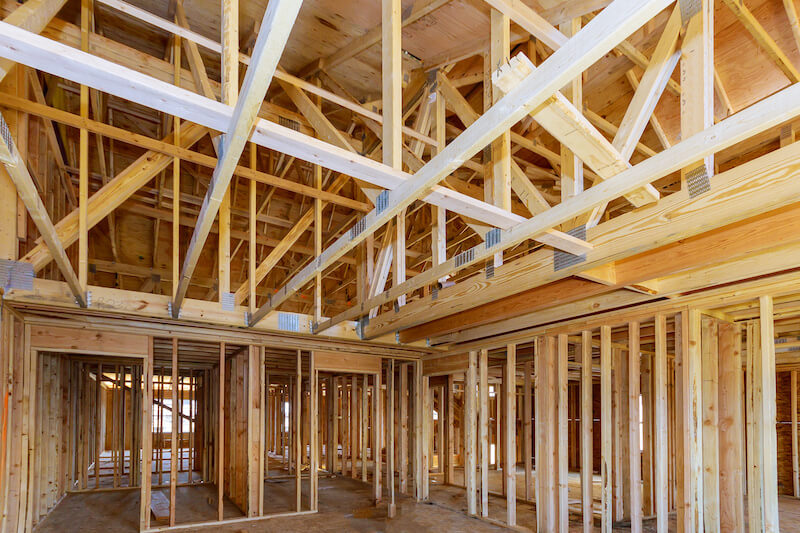 Over 30 years ago, Chris Sims founded Sims Luxury Builders to help property owners build luxury homes in Sugar Land. Since those early days, the company has grown to become one of the most popular local builders of residential and multifamily homes.
Although these home builders in Sugar Land, TX, have built on their success throughout the past three decades, they still invest in providing excellent customer service. The team builds long-lasting relationships with each client that works with them.
Sims Luxury Builders will work closely with you. The company offers design services to make sure your home matches your personal style. From there, the team will consult you periodically to make sure you're involved in every aspect of the construction.
The Sims Luxury Builders team prioritizes keeping clients involved, allowing them to better meet clients' expectations. The result is a higher level of client satisfaction.
Sims Luxury Builders Additional Information
Year Established: 1993
Services Offered: New home and condo construction, renovations, and additions
Areas Served: Houston, Missouri City, and Sugar Land
Westin Homes
Jason Golan founded Westin Homes as a builder of new construction homes in 1994. The company has since earned a strong reputation in the home building industry for its dedication to customer satisfaction. In providing architectural design services, it is widely known for its meticulous attention to detail that helps each new home stand out.
During the design phase, Westin Homes will help you create a floor plan and overall style that meets your expectations. As the construction proceeds, the team will keep you involved in the process and ensure that you are aware of any necessary changes that may come up as the project moves forward.
Westin Homes also has inventory for buyers who are looking for pre-built new construction homes for sale. Instead of waiting for the completion of a custom home construction, you can search for the best new homes in Sugar Land and move in immediately.
Westin Homes Additional Information
Year Established: 1994
Price Range: $450,000 to $750,000
Services Offered: New home construction and custom builds
Areas Served: Houston and Sugar Land
Perry Homes
Founded in 1967 by Bob Perry, Perry Homes is one of the largest home builders in Sugar Land, TX. While the business has grown substantially in the 56 years since its founding, it remains a family-run business. Today, Bob Perry's daughter, Kathy Britton, serves as the company's executive chair.
Perry Homes has built homes in over 85 different communities and has provided service to more than 65,000 households. As a larger builder, it has the resources to build communities close to essential amenities and schools.
This home builder will build your custom dream home on your own plot of land. It also offers a wide range of move-in ready homes that are available for purchase. If you choose to build a custom home, it can help you with the design phase to ensure you'll get the home you want.
Perry Homes Additional Information
Pierce Built Homes
Founded by Jason Pierce in 2013, the team at Pierce Built Homes has more than 17 years of combined homebuilding experience. This home builder designs and constructs luxury homes throughout the Houston and Sugar Land areas.
While Pierce Built Homes can build a home according to your specifications, it also has an inventory of pre-built new homes available to buyers. These home builders in Sugar Land, TX, have a skilled design team to help you create the style and floor plan for your future home.
The company's website features a photo gallery that demonstrates its quality of workmanship. Seeing what it has done for other customers can give you ideas for your custom build.
If you want to stay in your current home, Pierce Built Homes can also remodel or update homes in Sugar Land. It offers kitchen and bath remodels, as well as new room or garage additions.
Pierce Built Homes Additional Information
Year Established: 2013
Services Offered: New home construction and property renovations
Areas Served: Houston and Sugar Land
Shree Homes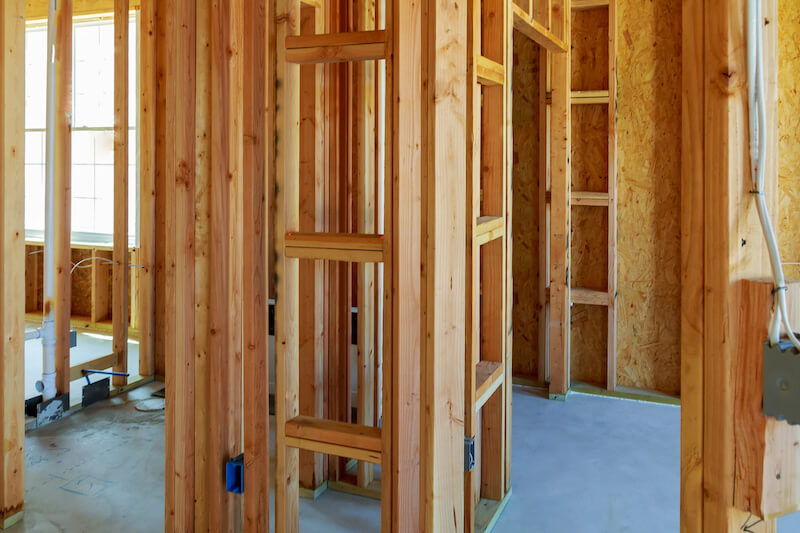 Visham Kunda founded Shree Homes in 2012 and currently serves as the company's CEO. For more than a decade, the company has been building new homes in Sugar Land and the surrounding communities. Shree Homes is a member of the Greater Houston Builders Association and maintains an A+ rating with the Better Business Bureau.
Shree Homes offers design services that include bid estimates and cost modeling to help you stay as close to your budget as possible. Home builders consult with customers routinely throughout every phase of a home build to ensure they meet the property owner's expectations.
For those who would rather skip the design and construction phase, Shree Homes also offers pre-built homes for sale. These homes are available in many communities, so you can buy a move-in ready home in quite a few areas. Shree Homes is continuously adding new projects, expanding the range of areas in which it builds.
Shree Homes Additional Information
Year Established: 2012
Services Offered: Home designing, new construction, and concrete laying
Areas Served: Sugar Land and surrounding communities
E&L Star Construction Inc.
Founded in 2010, E&L Star Construction Inc. has built a strong reputation in a relatively short period. In addition to building custom homes in Sugar Land, it provides several other construction and contracting services. Along with its high level of customer satisfaction, the company's extensive range of services makes it a convenient choice.
E&L Star Construction Inc. designs and builds new homes for customers who want to construct their custom dream homes. It also performs kitchen, bath, and garage renovations. This company can add a cover over your patio or build a new deck for you. The team can also build a new addition if you want to expand your home's living space.
This business provides a wide range of services for current homeowners, including painting, window replacement, and foundation repairs. It also offers water, mold, and fire restoration.
E&L Star Construction Inc. Additional Information
Year Established: 2010
Services Offered: New home construction, remodeling, and repairs
Areas Served: Greater Houston and Sugar Land areas
Know How to Choose One of the Best Home Builders in Sugar Land, TX
Narrow your choices down by interviewing each company's lead contractor. You can prepare for these meetings by writing out a list of questions. Ask about the contractor's experience, the accuracy of their estimates, and other factors that might impact your new home construction in Sugar Land.
While these interviews may take some time, they will help you find out what you need to know before building a new home and pick the builder who's right for your project.