Move into Your New Home With a Plan: A Moving Timeline
Posted by Texas Real Estate Source on Saturday, January 22, 2022 at 10:22 AM
By Texas Real Estate Source / January 22, 2022
Comment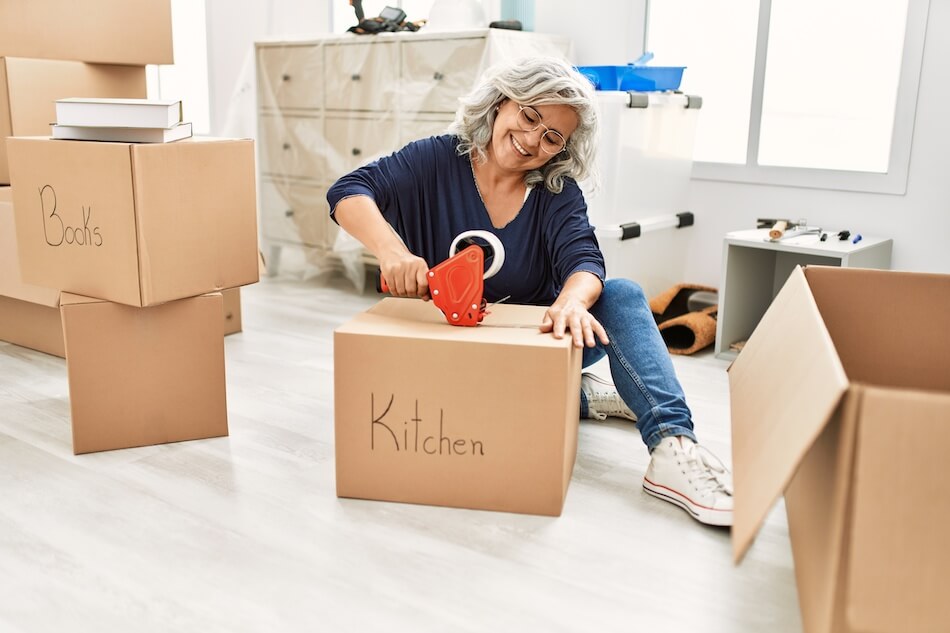 Thought you were done with the hectic parts of the homebuying process after saving a down payment, choosing a mortgage, and getting a home inspection? Not quite; there's one final hurdle to go. When you're moving, the to-do list seems never-ending. But by taking a little time to plan, you can make the process smoother and less stressful. Part of planning is knowing what tasks need to be done and when they should be done. Here are some rough guidelines to help you make your move as seamless as possible.
Three Months to Eight Weeks Before the Move
Organization and planning become key two to three months out from the move. An easy first step is creating a folder or file to store all of the paperwork, from receipts to quotes to other records.
Creating a budget for the move early on will ensure that people don't spend more than is wise for their situation. Make sure to account for all expenses, including packing supplies, transportation, and any storage units. Relatedly, it's about time to start researching moving companies and get quotes from a few to find the best price.
People should also begin sorting through belongings and deciding what they want to take with them and what they would like to leave behind, whether by donation or sale.
Seven Weeks to Five Weeks Before the Move
The seven- to the five-week range is when it's time to start informing others about the move and gathering important items. Notify any schools, doctors, or employers of the move so they can update their records. It's also a good idea to gather copies of school or medical records—don't forget pets in this!
Gathering packing supplies well in advance to avoid the last-minute rush is always a good idea. Boxes, bubble wrap, tape, and markers are essential to make the process easier. It's also time to start getting rid of any items not making the trip. Have a garage sale, donate to charity, or sell unwanted items online.
If the moving company hasn't been booked yet, now would be the time to do it. It's not something to put off, and the company will often provide vital information for packing.
A Month to Two Weeks Before the Move
The time between a month and two weeks out from a move is full of packing and final preparations. It's best to start packing items not used on a daily basis first and then follow up with the essentials. Planning ahead with which boxes will be opened first at the new home is a good idea.
People will also need to finalize any travel arrangements and make an official address change. With the address change, make sure to contact any institutions that need the new information. Some might include homeowners insurance providers and banks. Don't forget to cancel any subscriptions that won't be needed at the new home.
This point is about when homeowners will also want to start preparing their old home for their departure. Planning out meals, avoiding stocking up on perishables, and starting the final cleaning are good ideas around this time.
The Final Week Before the Move
With just a week until the move, it's time to finish any remaining packing and make sure the old and new homes are ready. A key step for both is utilities; people will want to cancel all utilities for the old house and make sure the new home has its utilities ready before they arrive.
If any appliances are making the trip, it's time to get them ready to go. Another good early preparation is to pack a first-night kit with essential items like toiletries, pajamas, and a change of clothes.
Finally, confirming the moving schedule with the moving company is always a good call to avoid unpleasant surprises.
It's Finally Moving Day!
There is a lot to do in the weeks and months leading up to a move. However, if you start early and take it one step at a time, you will be able to successfully relocate without too much stress. The earlier you start planning, the better! Sticking to a plan means once moving day comes, you can just focus on unpacking and settling into your new home.