Living in Argyle TX: 8 Things to Know Before Moving To Argyle
Posted by Texas Real Estate Source on Tuesday, March 14, 2023 at 1:52:44 PM
By Texas Real Estate Source / March 14, 2023
Comment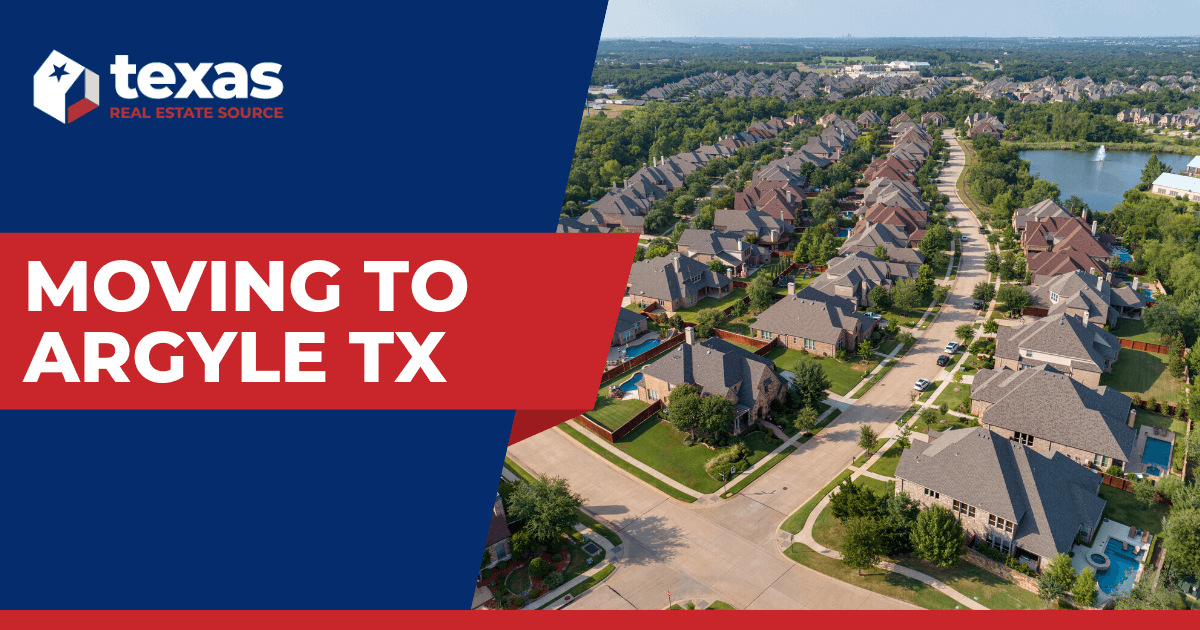 Argyle is a small Texas town in Denton County, about 30 miles north of the city of Fort Worth. Development of the area began with the arrival of settlers in the mid-1800s, and the community was ultimately incorporated in the early-1960s. Retail and residential development soon commenced in earnest as more and more folks became enamored with the region's rural flavor and small-town charm. Today, Argyle is home to a population of approximately 5,000, but it's growing quickly.
This part of North Texas appeals to new homebuyers for several reasons. The area around Argyle features a robust job market, with many Fortune 500 companies headquartered throughout the DFW metro. And the cost of living here compares favorably with the rest of the country.
The city of Argyle is home to an abundance of attractions and activities, as well as a climate well-suited for outdoor recreation. Neighborhoods in the area have access to plenty of public and private schools, and several college campuses are located nearby. Locals here also enjoy relatively easy commutes throughout the region.
Among the best neighborhoods in Argyle are upscale homes with acreage, a variety of horse-friendly properties, several golf course communities, and a mix of amenity-rich master-planned developments. Those considering living in the area clearly have plenty to explore, including the following things prospective homebuyers should know before moving to Argyle.
10 Reasons to Move to Argyle
Why is Argyle growing so rapidly? These might be a few of the reasons:
Many new construction neighborhoods in development
Access to Fortune 500-level employment opportunities
Proximity to some of the best lakes near Dallas
Easy access to Denton, Fort Worth, Flower Mound, and other destinations
Outdoor activities and weather to enjoy them
Schools in Argyle ISD and multiple nearby universities
Cost of living that's great value for money
Unique local restaurants
Small-town atmosphere, big-city amenity access
And, if you live in one of its master-planned communities, you don't even have to travel for great amenities
Cost of Living in Argyle
In general, the cost of living in Argyle isn't terribly different than in the rest of the country. Many expenses like utilities, groceries, and transportation are very similar. Consider food shopping, for example. In Argyle, an average family spends just over $9,000 a year at the grocery store compared to a national average of around $9,350 a year.
Transportation costs also run about the same in Argyle as they do throughout the country. The typical Argyle resident spends around $9,700 annually on gas, car maintenance, and public transportation, on par with national numbers.
Healthcare costs in Argyle compare favorably with U.S. numbers as well. Considering insurance premiums and out-of-pocket expenses, annual spending on health and medicine averages about $4,400 per person in Argyle versus around $4,300 per person nationally.
The most significant difference between the cost of living in Argyle and other parts of the country is in the housing market. Though home costs in much of Texas fall below the U.S. numbers, the luxury homes, upscale properties, and multi-acre parcels in the Argyle area push real estate prices here to about twice the state and national averages. Rental costs are higher also, with an average monthly rent of $1,200 compared to $1,000 for the rest of the U.S.
Argyle Job Market
Despite its rural, small-town vibe, Argyle's residents benefit from plenty of employment opportunities throughout this part of North Texas. Job availabilities in Argyle include retail, education, and veterinary positions, with significantly more variety and options up the road in the city of Denton, as well as areas closer to the Dallas and Fort Worth city centers.
Texas is home to more Fortune 500 headquarters than any other state, with many of those companies based in the DFW area. Among the major players in the region are tech and telecom giants like AT&T and Texas Instruments, engineering and construction companies like Caterpillar and Fluor, and oil and gas firms like HF Sinclair and Pioneer Natural Resources.
Some of the big companies most convenient to Argyle can be found down the road in Fort Worth, about 30 miles away. American Airlines, Lockheed Martin, Fort Worth Independent School District, and the City of Fort Worth are top employers in the area. Other businesses hiring in the DFW metro include Walmart, Bank of America, and various healthcare systems like Texas Health Resources and Baylor Scott & White.
Things to Do in Argyle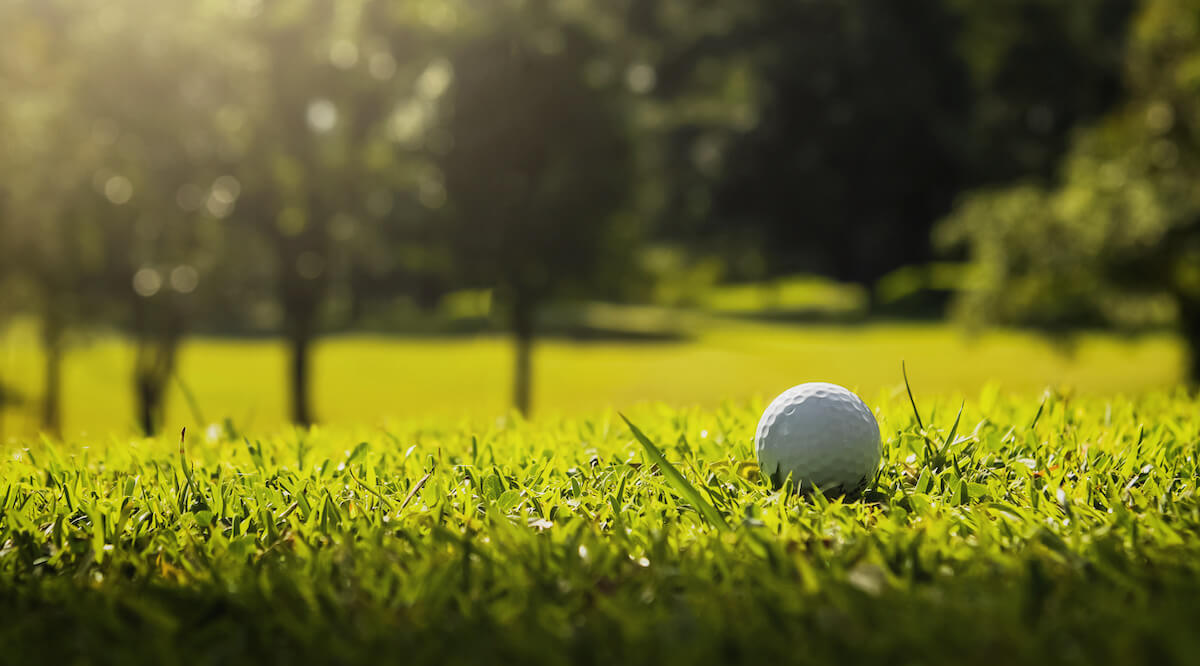 The Argyle area features an eclectic mix of attractions and activities. There are unique destinations like the Old Alton Bridge over Hickory Creek just outside of town, the subject of several ghost stories and folk tales. Locals also enjoy major sports venues like the Texas Motor Speedway, just 10 miles down I-35.
Opportunities for fun in the great outdoors are plentiful around Argyle, with numerous parks, nature preserves, and trails throughout the region. There's also an abundance of golf courses and country clubs, as well as two of Texas's most popular recreational lakes.
Outdoor Activities
Water sports enthusiasts will appreciate Argyle's quick access to fishing and boating on nearby Lewisville Lake and Grapevine Lake. Several boat launches for both reservoirs are found within a 15-mile radius. Locals living near Lake Lewisville can generally be on the water within an hour of leaving the house.
The region's parks, hiking and biking trails, and nature areas are plentiful. A favorite outdoor destination is the Lewisville Lake Environmental Learning Area (LLELA) Nature Preserve, providing visitors with fishing, camping, kayaking, and more. Less than 10 miles from Argyle is Pilot Knoll Park, providing some of the area's quickest and most convenient access to Lewisville Lake and RV sites, picnic pavilions, and horseback riding trails.
Golfers considering the Argyle area will enjoy exploring the many public and private courses scattered throughout the region. The Denton Country Club, Wildhorse Golf Club at Robson Ranch, and Tour 18 are among the most popular. Some of the best neighborhoods in Argyle are also home to challenging courses, like the nearby Lantana Golf Club and the Bridlewood Golf Club in Flower Mound.
Restaurants and Nightlife
Argyle locals enjoy plenty of typically-Texan fare at favorite spots like 407 BBQ, Dickey's Barbecue Pit, and Marty B's. They can also get their Tex-Mex fix over at CasaMia Mexican Restaurant & Bar. Lots of other flavors are on the menus around here, including popular places like Uncle Mike's Bistro and the Wildhorse Grill, Lounge & Bar over in Robson Ranch. The more you look around, the more local flavor you'll find, with unique restaurants like Earl's 377, housed in the former Argyle Fire Department building and serving local craft beer and authentic Italian pizza.
More international offerings can be found at Tokyo Samurai Sushi Hibachi Bar and the Sushi Dojo To-Go Kitchen in nearby Northlake. And several brew pubs are scattered throughout the area, with local favorites including Howling Mutt Brewing in Denton and the Soul Fire Brewing Company down the road in the city of Roanoke.
Climate in Argyle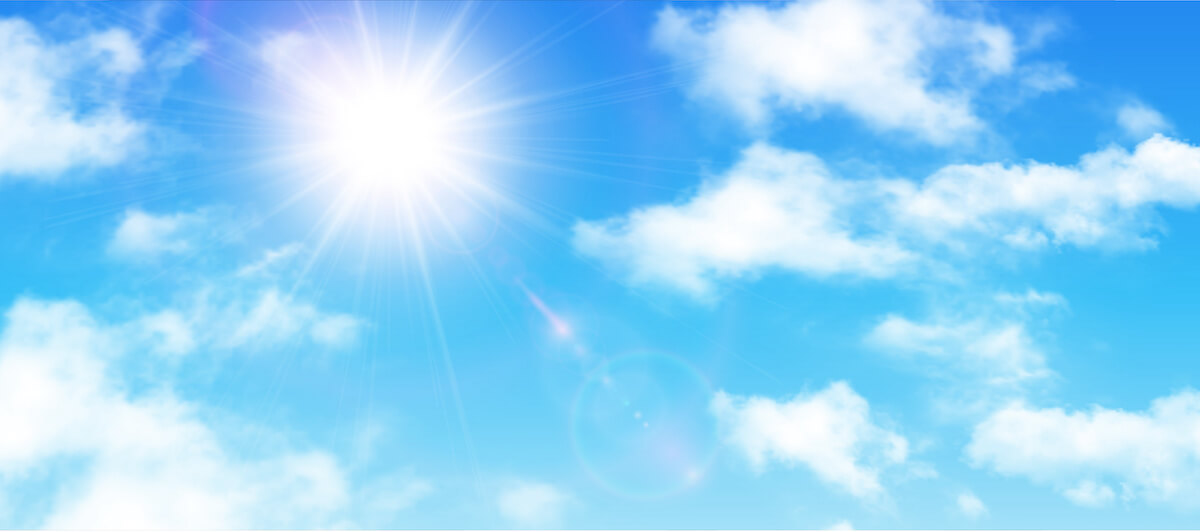 If you like Texas weather, you'll do just fine in Argyle. The climate here is standard for this part of the state, with hot, muggy summers perfect for a dip in the pool and cold, windy winters that occasionally see a light dusting of snow. The extremes don't last long, though, leaving Argyle a generally pleasant place to live for most of the year.
The area averages 39 inches of rain per year, on par with the U.S. average of 38 inches. May is typically the wettest month, with the rainy season generally running from April through October.
Summers can get warm. Average daily highs near 90 degrees are common from June through September, peaking at an average near 95 in July. The cold weather season here is generally from November through February, with January being the coldest month, averaging a low of 35 degrees.
The most enjoyable times of the year to visit this part of North Texas are the springtime months of April through June and the autumn months of September and October. However, with the absence of drastic swings in temperature and a relatively comfortable climate year-round, the Argyle area is always a fun destination.
Traffic in Argyle
More than 75% of Argyle's workforce drives to jobs outside of town. With easy access to I-35W and US 377, residents here find their commutes to be relatively manageable. The eight-mile trip to downtown Denton is typically a quick 15-minute drive, and the 30 miles south to the Fort Worth city center usually takes around 35 or 40 minutes, a bit longer during rush hour. Top job centers in the region, like Irving and Arlington, are both about 35 miles away, generally an hour's drive.
The commute from Argyle to Dallas can sometimes be tricky, depending on the time of day. Downtown Big D is 40 miles away, and often takes an hour or more. Rush hour congestion and frequent road closures can easily add time to the trip. With multiple routes around Grapevine Lake and several roads leading into the city of Dallas, commuters often have options for avoiding the worst traffic. Be advised that the morning and afternoon drive in the big cities can be extremely challenging during the work week.
Public Transportation in Argyle
Like most of the state's residents, people living in the Argyle area generally prefer to drive, so the demand for public transportation is relatively low. Nonetheless, there are plenty of options for getting around.
Denton County Transportation Authority (DCTA) provides local bus service, on-demand rideshare, and park-and-ride options for commuters throughout Denton, the city of Lewisville, and Highland Village, as well as shuttle service to the University of North Texas campus. DCTA also operates a 21-mile rail loop connecting locals to destinations in Dallas County.
Commuter vanpool services are available to those living and working in the area. The transit authority also provides SPAN and Meals on Wheels transportation services for homebound and disabled citizens throughout Denton County.
Several taxi companies are located in the region, including the Texas Yellow Cab and Checker Taxi Service in the nearby town of Justin. Uber and Lyft drivers are generally available in the area as well. For reference, the rideshare rate from Argyle to Dallas/Fort Worth International Airport is usually around $25.
Schools in Argyle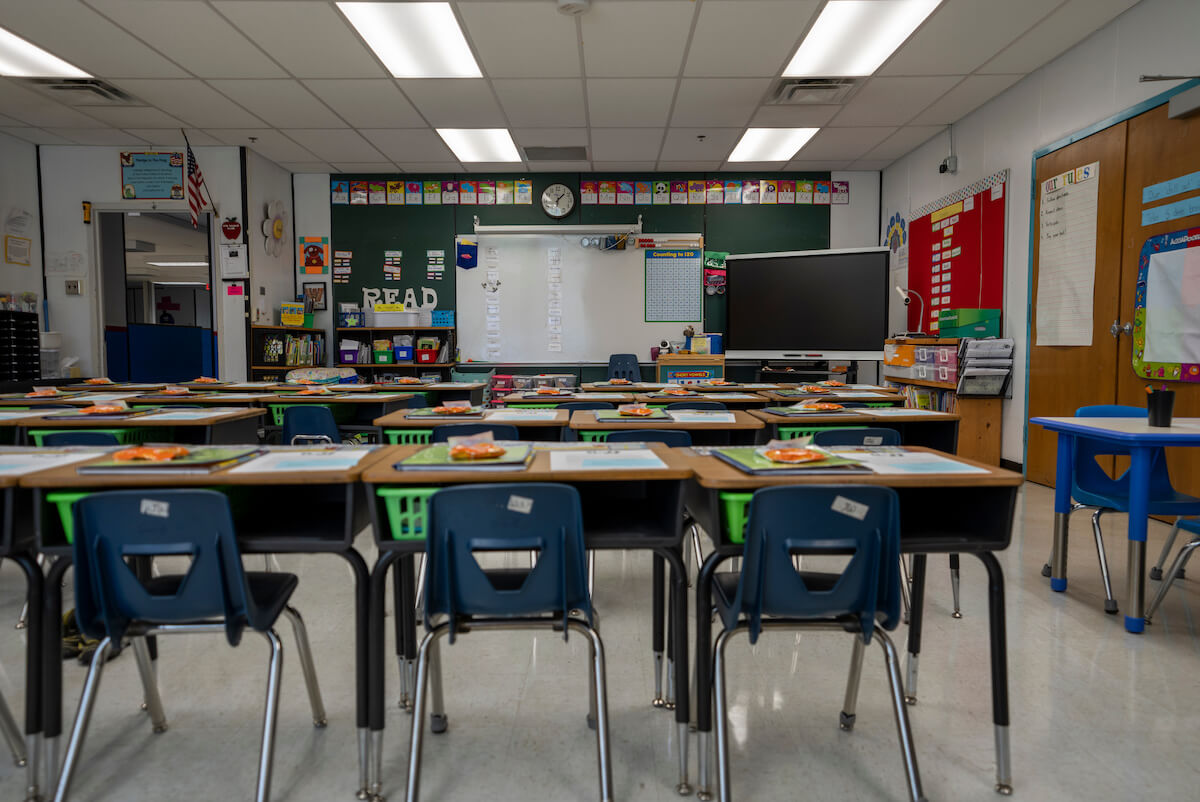 As one might expect, grade-school kids in and around Argyle are zoned for public schools in the Argyle Independent School District. Covering a 35-square-mile area, Argyle ISD serves approximately 5,000 students from five local campuses. Hilltop, Argyle West, and Argyle South elementary schools teach pre-kindergarten through fifth grade. Argyle Middle School hosts kids in grades six through eight, and older students attend Argyle High School. AISD is bordered to the north and east by Denton ISD and on the southwestern corner by Northwest ISD.
Private schools popular among Argyle residents include the Goddard School of Northlake early learning and daycare center, the Nest Christian Academy kindergarten, and nearby Liberty Christian School, serving area kids PK-12.
The region is also home to a variety of higher education opportunities. The University of North Texas and Texas Woman's University are located just up the road in Denton, less than 10 miles away. North Central Texas College (NCTC) also has a community college campus in Denton, as well as facilities in the cities of Flower Mound and Corinth. Several Tarrant County Community College campuses can also be found south of Argyle.
Ready to Move to Argyle?
Homebuyers considering moving to Argyle will find many of the area's best neighborhoods nearby. This part of the DFW metro has communities well-suited to every interest and lifestyle.
What's more, the cost of living in Argyle is comparable with the rest of the country while being relatively luxurious, and the job market here ranks among the best in the nation. The area features a generally comfortable climate, with abundant nearby attractions and activities to explore. Those looking to experience a small-town country lifestyle while maintaining access to big-city conveniences may well find the best of both worlds here in Argyle.
Considering Argyle for your next home? Call The RealFX Group at (512) 956-7390 today to get in touch with an experienced local real estate agent who can help you find your dream home in Argyle, Texas.