Moving to Arlington: 7 Reasons to Love Living in Arlington TX
Posted by Texas Real Estate Source on Wednesday, February 16, 2022 at 1:36 PM
By Texas Real Estate Source / February 16, 2022
Comment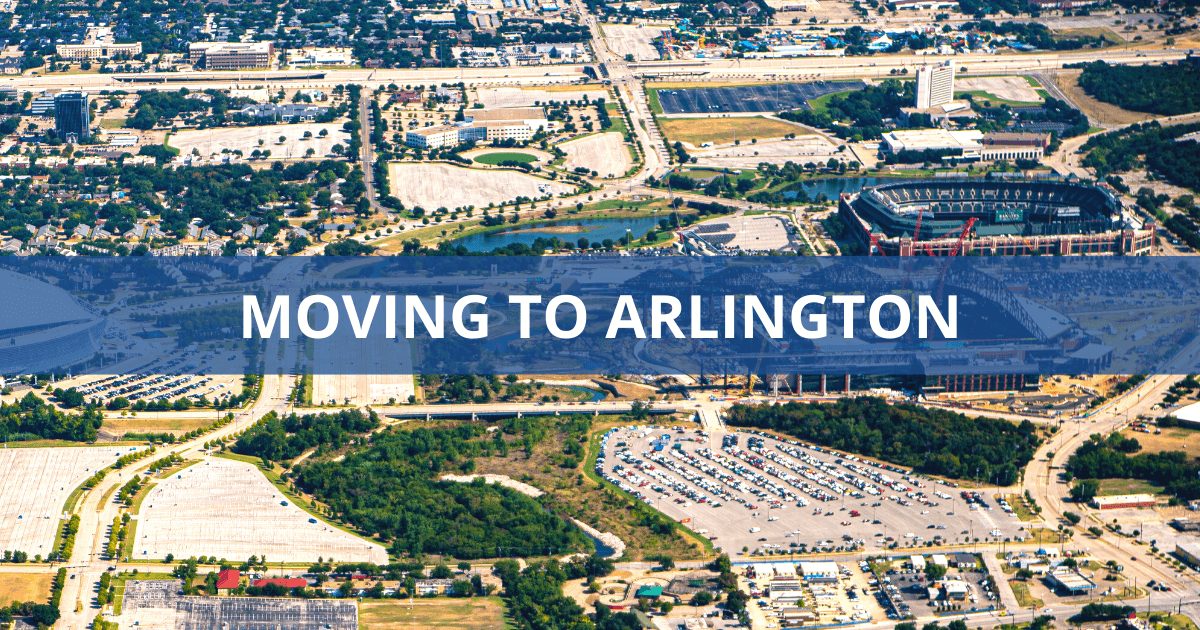 Living in Arlington, TX
Arlington, Texas, is a vibrant city offering residents a mix of culture and opportunity. Sitting 20 miles west of Dallas and 15 miles east of Fort Worth, Arlington has a population of nearly 400,000 and is one of the larger suburbs in the Dallas-Fort Worth metro area. The city is home to cultural attractions like the Arlington Museum of Art and Globe Life Park, home of the Texas Rangers. Arlington also offers a variety of housing options, from apartments to luxury homes. Arlington can be the perfect fit whether homebuyers are looking for a big city feel or suburban tranquility. Thinking about moving here? Keep reading to discover more about moving to Arlington, also known as the American Dream City.
Table of Contents
Cost of Living in Arlington
Before moving, comparing the cost of living in different cities is one approach to help set expectations. Using a national average of 100, Arlington's cost of living index is 100.6. Within the Dallas-Fort Worth metroplex, Arlington tends to be slightly more affordable than the cost of living in Dallas and somewhat more expensive than Fort Worth.
The median price for Arlington homes for sale is around $300,000. However, single-family homes generally start in the high $100s, and Arlington luxury real estate routinely tops $1 million, so homebuyers can find homes within their price range at every price point. Average rent typically ranges from $775 to $2,200 per month, depending on the number of bedrooms.
New residents can appreciate Arlington's low cost of living in many categories, as the average price for things like groceries, housing, and healthcare tends to be below the national average. However, Arlington may be less affordable in some categories, such as transportation.
Arlington has many benefits when it comes to utilities. Arlington Water Utilities' residential water rates are among the lowest in North Texas. The average residential water and sewer bill is only about $59, including stormwater and residential garbage recycling fees. Texas also offers energy deregulation, meaning homeowners can shop around for the lowest electricity rates. The typical household in Arlington pays 11.97 cents per kilowatt-hour for electricity, which is 13% more affordable than the national average. Reliable internet plans can start as low as $30 per month.
More information about cost of living in Arlington:
Arlington Job Market
Many employers are in Arlington, and residents are also within easy commuting distance to Dallas and Fort Worth jobs. The largest companies encompass various industries, including education, technology, health care, manufacturing, and others.
The Dallas-Fort Worth metro has 23 Fortune 500 companies, the most of any Texas metro area. The largest homebuilding company in the U.S., D.R. Horton, has its headquarters in Arlington. Other large employers within Arlington include:
Arlington ISD, employing about 8,500
The University of Texas at Arlington, with around 5,300 employees
General Motors, employing over 4,400
Texas Health Resources, employing over 4,000
Six Flags Over Texas, with approximately 3,800 employees
The Parks Mall, with roughly 3,500 employees
GM Financial, employing about 3,300
The City of Arlington, with about 2,500 workers
J.P. Morgan Chase, employing almost 2,000
The Texas Rangers, with nearly 1,900 employees
Arlington's other major employers include ISCAR, Collins Foods, Finn Holding, DolEx Dollar Express, and NurseCore Management Services.
Popular Industries in the Area
Arlington professionals can find new career opportunities in the city's top industries. Arlington focuses on aerospace, automotive, professional and business services, medical devices, and industrial machinery industries.
It's no wonder Arlington is into aeronautics; it's in the DFW Metroplex, home to Texas' largest concentration of aerospace manufacturing workers, the massive DFW airport, the headquarters of American and Southwest Airlines, and regional operations of Lockheed Martin, Bell Helicopter, Raytheon, and Boeing. UT Arlington itself is a leader in research concerning aerodynamics and aircraft. Arlington even has a municipal airport.
Arlington is a prime location for manufacturing companies to set up operations, thanks to its strategic location near transportation routes, affordable housing, a skilled workforce, and more. As Texas is one of the top 10 states in the U.S. for medical device manufacturing, Arlington itself is home to the General Motors Arlington Assembly Plant.
More information about finding a job in Arlington:
Things to Do in Arlington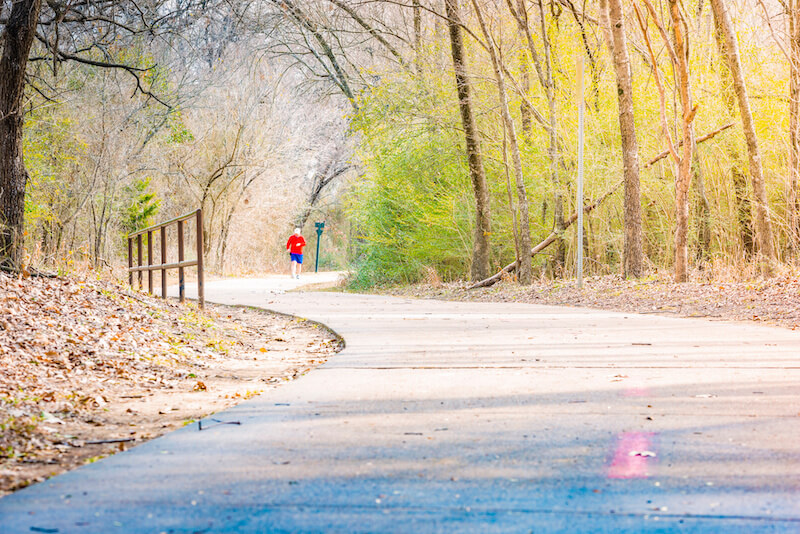 Arlington is just 20 minutes from DFW International Airport and near the crossroads of five major highways, making getting here a breeze. It's also centrally located within the metroplex, making it easy to access many attractions in nearby cities. However, there's plenty to do right at home in Arlington.
Outdoor Activities
Arlington has plenty to offer to those who love outdoor recreation. Arlington's outdoor activities include everything from parks and playgrounds to golf and sports.
Along the banks of the Trinity River, River Legacy Park is a 1,300-acre oasis for bird watching, jogging, biking, or picnicking. The park is home to a vast array of flora and fauna, with almost 30 different trees, 400 different animals, and over 190 species of native birds. More than 10 miles of biking and hiking trails enable visitors to enjoy the scenery. Visit the playground to see a life-size T-Rex skeleton or explore the River Legacy Living Science Center's aquariums and terrariums.
Globe Life Field is the state-of-the-art open-air home stadium of the Texas Rangers. Seating over 48,000 fans, this 270-acre complex also includes an office building, a 12-acre lake, and several parks and leisure areas around the ballpark. Public tours let visitors glimpse behind the scenes, including the batting cages, the dugout, the press box, and the City of Arlington Suite.
The Texas Rangers also have the only Major League Baseball-branded golf course, the Texas Rangers Golf Club. It connects several other Arlington golf courses, including the first municipal course to double as an Audobon Signature Sanctuary.
Local Attractions
Arlington residents won't find a shortage of arts, attractions, and adventures to enjoy. Here are a few popular places to check out.
The University of Texas at Arlington has the biggest and most advanced planetarium in Texas. The UTA Planetarium wows visitors with unparalleled views of the stars using a 60-foot dome, Digistar 5 DLP projection system, and surround sound.
For those who want a fast-paced adventure, Six Flags Over Texas amusement park offers a buffet of exciting activities for all ages, including roller coasters, live shows, kids' rides, and more. Don't miss iconic thrill rides like the Texas SkyScreamer and the Runaway Mine Train.
The Arlington Museum of Art initially focused on Texas Contemporary Art in downtown Arlington but has since become an amazingly expansive collection. Exhibitions at the AMA have included ceramics by Pablo Picasso, period costumes from famous films, and an annual Youth Art Month, among many others, including celebrations of local artists. Other arts and culture institutions include The Gallery at UTA, the Arlington Music Hall, the Entertainment District Art Trail, and free concerts at the outdoor Levitt Pavilion.
Both the Texas Rangers and Dallas Cowboys call this area home, so residents can catch a professional game all year long. However, baseball and football aren't the only sports to check out in Arlington. From the ancient Egyptians to the modern-day, visitors can explore the 5,000-year history of bowling at the International Bowling Museum & Hall of Fame.
Restaurants & Nightlife
Arlington's Entertainment District contains fantastic experiences, including delicious restaurants, craft breweries, and nightlife. The following are just a few excellent places to spend an evening.
Texas Live! is a wild entertainment complex between the AT&T Stadium and Globe Life Field. It's one of Arlington's favorite nightlife hotspots, from a cowboy bar with mechanical bulls to a Saturday EDM club to the Rangers Republic's sports bar parties with DJs. As a bonus, AT&T Stadium sometimes hosts concert events.
For the craft beer connoisseur, Arlington has several excellent options. Legal Draft Beer Company was the first production brewery and has drafts, flights, and tastings Thursdays through Sundays, along with games for visitors to play while enjoying brews like Presumed Innocent IPA and Hung Jury Hefeweizen. Humperdinks is a local DFW restaurant and brewpub chain with signature handcrafted ales and lagers, including seasonal beers. They also have shuttles for those attending Globe Life Field or AT&T Stadium games.
Texas just isn't Texas without great burgers and barbecue. For a mouthwatering monster of a burger, try out Dog Haus Biergarten. Though the tagline is "the absolute würst," diners will beg to differ. Cokers Pit Bar-B-Q serves ribs that have been voted the best in Texas on more than one occasion, and with the competition in the Lone Star State, that's saying something.
Arlington Climate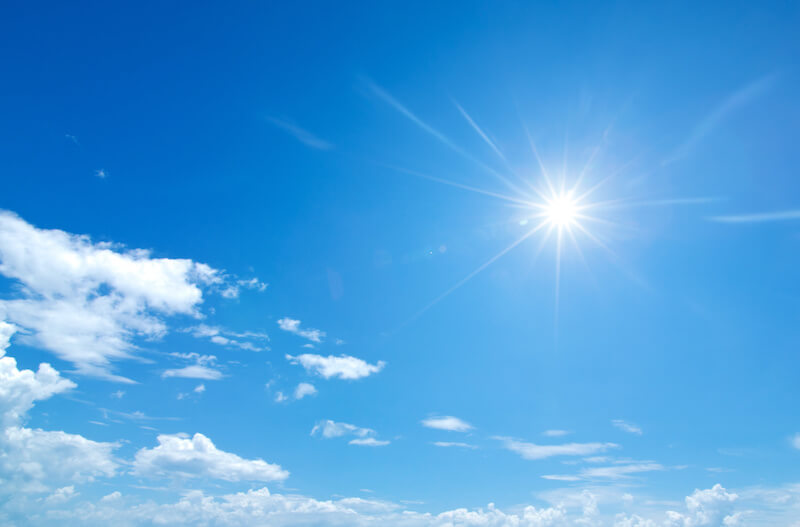 North Texas gets toasty-warm weather, and Arlington is no exception. With 235 sunny days per year on average, this city receives about a month's worth more sunshine than the national average. August is the hottest month, with average highs of around 95.6° F, about average for Texas. Arlington has fewer days where the high temperature hits over 90° F than most places in Texas, averaging about 89 days.
Annual rainfall is typically around 40 inches in Arlington, slightly higher than the U.S. average of 38. May is the month with the most rain, getting almost five inches. Snow, however, is light on the ground, with maybe a light dusting during the coldest month, January. Instead of the U.S. average of 28 inches, Arlington gets around an inch of snow per year. The coldest nighttime temperatures typically hit about 34 degrees, though there are about 40 days per year when the nighttime lows are below freezing.
The most pleasant months for outdoor activities in Arlington are typically October, April, and May. Temperatures generally are between 70° F and 85° F, the humidity levels are usually comfortable, and it's all-around a great time to get outdoors.
More information about the climate in Arlington:
Traffic in Arlington
Arlington sits near the intersection of half a dozen major highways, two rail facilities, and three nearby airports between two major cities. As a result, traffic can get hectic at times.
The three major highways going east to west through Arlington are I-30, I-20, and Spur 303. Spur 303 stretches between the north-to-south highways on either side of Arlington: Insterstate 820 on the west and State Highway 360 to the east. U.S. Route 287 passes through the southwest part of Arlington. Having so many highways makes almost anywhere in the metroplex accessible within a 30-minute commute.
In the DFW Metroplex, traffic is usually heaviest between 7 and 8 a.m. and 4 to 6 p.m. during the workweek. On Fridays, the afternoon rush hour can see congestion as early as 3 p.m.
More information about traffic in Arlington:
Public Transportation in Arlington
Arlington's primary form of public transit comes through the Via Rideshare service, which serves the entire city and connects to the CentrePort TRE Station for those taking the Trinity Railway Express. This on-demand shuttle service uses an app similar to Uber and has a base fare of $3, with an additional $0.50 per 1.5 miles up to a maximum of $5. Trips to and from CentrePort have a flat rate of $3 from anywhere in Arlington, and weekly passes for up to four rides per day cost $25. Users can also book trips by calling, and Via offers wheelchair-accessible vehicles.
Handitran is Arlington's leading paratransit service, offering on-demand door-to-door transportation for those over 65 and persons with disabilities.
Arlington also provides an innovative rideshare service: RAPID, an autonomous vehicle service integrated with Via and serving the downtown area and UT Arlington campus. One of the first on-demand autonomous vehicle services in the U.S., this service uses hybrid-electric and electric vehicles provided by May Mobility that can sense their environment and operate without a driver. However, these vehicles are monitored remotely by fleet attendants.
Arlington has access to the Trinity Railway Express through the CentrePort/DFW Airport station just north of city limits, about 10 minutes from the Entertainment District. This rail line runs between downtown Dallas and downtown Fort Worth and has two fare zones, one on each side of the CentrePort Station. On the Fort Worth side, fares use the Trinity Metro system, and on the Dallas side, fares use the DART system.
DFW International Airport is just 10 miles away from Arlington, so most hotels provide complimentary transportation to and from the airport to guests.
Schools in Arlington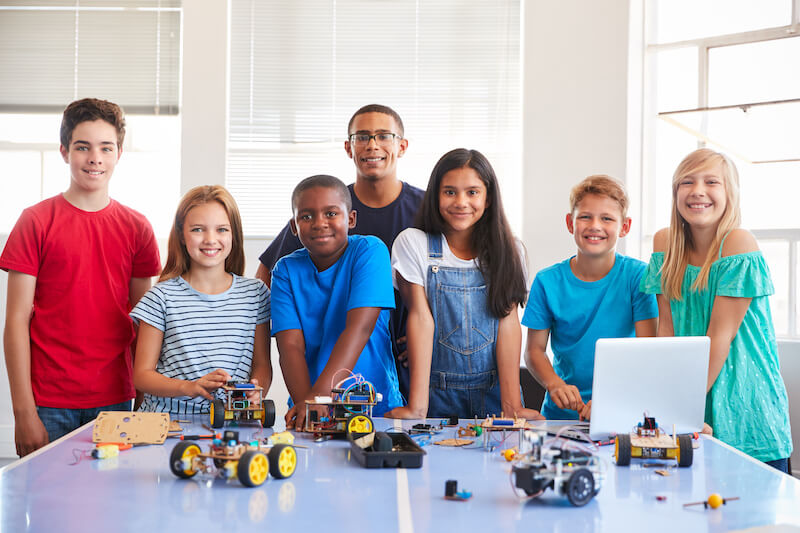 Arlington students typically attend schools in the Arlington Independent School District, with 53 elementary schools, 13 middle schools, and 10 high schools. AISD serves nearly 60,000 students and is the 11th-largest school district in Texas.
Additionally, students have more than two-dozen private schools to choose from in Arlington. About 60% of Arlington's private schools are religiously affiliated, and options are available from pre-kindergarten through 12th-grade levels.
Those seeking higher education have the University of Texas at Arlington at their doorstep. UTA is particularly well-known for its nursing program and offers more than 180 degree programs to over 60,000 students. It's the largest university in North Texas and the second-largest in the UT system. Other colleges and universities nearby include Arlington Baptist University, the University of Dallas, and Texas Christian University.
Ready to Move to Arlington?
Arlington has much to offer newcomers as a suburb close to Dallas and Fort Worth. The diverse job market and wealth of opportunities make it an appealing choice for those looking to buy or rent homes here. Come see the appeal of Arlington, Texas, for yourself today!